Urgency Add-On: 3 In 1 Solution To Increase Your Dropshipping Sales!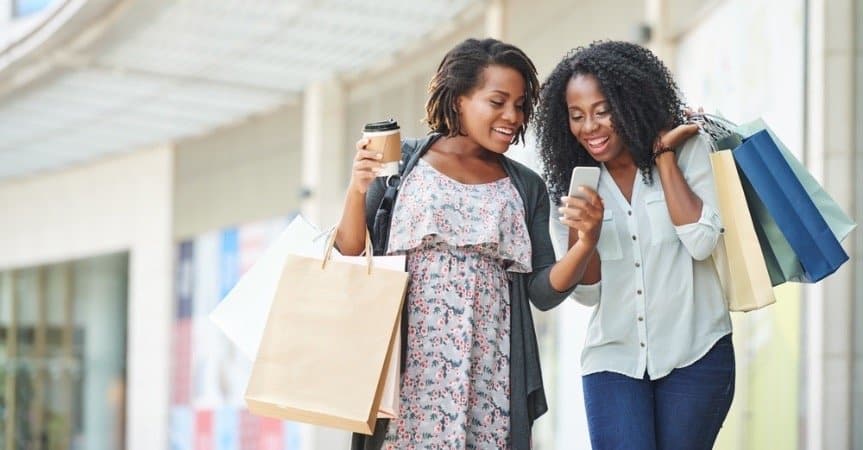 Let me make a guess: you'd LOVE to see your dropshipping sales go up, right? We've already introduced plenty of solutions to help you achieve it, but this time, we made something really special.
Would you like to triple the efficiency of your promotional efforts?
With our newest Urgency add-on, that's exactly what you will achieve.
No kidding.
This mobile-friendly add-on combines 3 powerful purchase-motivating elements (Social Proof box, Cart Timer, and Trust Badges) that work together to make your business thrive.
All of them appear on different pages of your dropshipping store, which means that they accompany your store visitors throughout their whole on-site journey. Your guests simply won't have a chance to leave your store with empty hands!
Let's see how it works, shall we?
Why Social Proof box influences your dropshipping sales positively
Previously, we've already discussed the importance of social proof for your online business growth.
Now, we introduce an add-on feature that creates a convincing and purchase-stimulating social proof element right on your single product page!
This box, located right next to the picture gallery and placed just below the product price line, serves as a wonderful addition to other social proof blocks you already have in your store (product reviews, social media pages, etc.)
Situated in close proximity to the most important sections of a product page, it gets noticed immediately – and plays its part in the viewer's decision-making process.
Seeing how many people have already viewed this item, added it to cart, and purchased it, the visitor inevitably starts thinking that:
The product might easily get out of stock quite soon
This particular item is worthy of attention as it is clearly demanded by a large number of people
The store is reliable and trustworthy as lots of buyers have successfully made their purchases here
And the best part? You have a full control over this element!
The Urgency add-on lets you customize these numbers shown to your store visitors (you can make them either real or random), and modify the layout of this box.
In other words, Social Proof box does a very important job of planting the initial purchasing thought into the store visitor's mind. All the other elements, in turn, gradually strengthen this person's desire to buy from you.
How Cart Timer boosts your dropshipping sales
So, the Social Proof box works as planned: the visitor feels the urge to buy the product right here, right now, and adds it to the cart.
What happens next?
Take a look at the screenshot below.
The "Checkout within 29:34 so we don't run out of stock" bar is the cart timer itself: it makes the user believe that the product offer is limited.
What will happen when the timer gets zeroed out? Will the products disappear from the cart? And will they ever get back in stock? If they do, will it be necessary to repeat the previous shopping actions all over again?
The buyer doesn't know the answer to these questions – and, frankly speaking, doesn't really want to learn them the hard way. All that your store visitor wants is to complete the purchase safely, make a secure payment, and receive the purchased items in the due time.
So, quite naturally, the decision-making process speeds up at this point: the buyer simply doesn't want to risk losing the shopping cart contents.
It's up to you to choose the reservation period of time and modify the text on this bar: every part of this element, including its color, is fully customizable.
And that's how we move to the last component of the Urgency add-on!
What the Trust Badges do to improve your dropshipping sales
Completing the order, the visitors ultimately get to the payment page – the last place where they theoretically can change their minds and cancel the purchase.
Would you like to let it happen?
Highly unlikely.
What can you do to cement your buyers' confidence at this point?
The solution that we offer in the Urgency add-on is to show greatly valued trust badges to the buyers who made it to the payment page.
There is a wide range of badges you can choose from: they illustrate that you have a money-back guarantee, an SSL protection, a proven high product quality, secure payment gateways, etc.
All you need to do is select 3 badges you like the most: they will automatically appear on the payment page, and prompt the buyer to make the last step of completing the purchase.
How to get the Urgency add-on for your store?
At this point, you're surely wondering how to power your dropshipping store with this magnificent instrument. So, here are your instructions!
Make sure that your store runs on AliDropship
The Urgency add-on is compatible with both AliDropship original and AliDropship Woo plugin versions. If you don't have AliDropship plugin installed yet, the add-on simply won't work on your store. So, first of all, get the plugin or a ready-made AliDropship store answering your requirements.
You'll find the link on the official Urgency add-on page: for a humble one-time payment of $29, you'll get a lifelong valid license that you'll be free to use for as long as you want to.
Set up the add-on according to your preferences
There's a detailed Knowledge Base article explaining how to modify the Urgency add-on settings – don't forget to take a look at it to learn how to maximise the add-on's efficiency! In case you don't want to figure it out yourself, you can always request the setup service from our skilled team.
Now, you know it all!
The new Urgency add-on is specifically designed to dramatically improve your dropshipping sales – don't miss out on the chance to put it to good use!