10 Most Promising Dropshipping Niche Ideas For 2018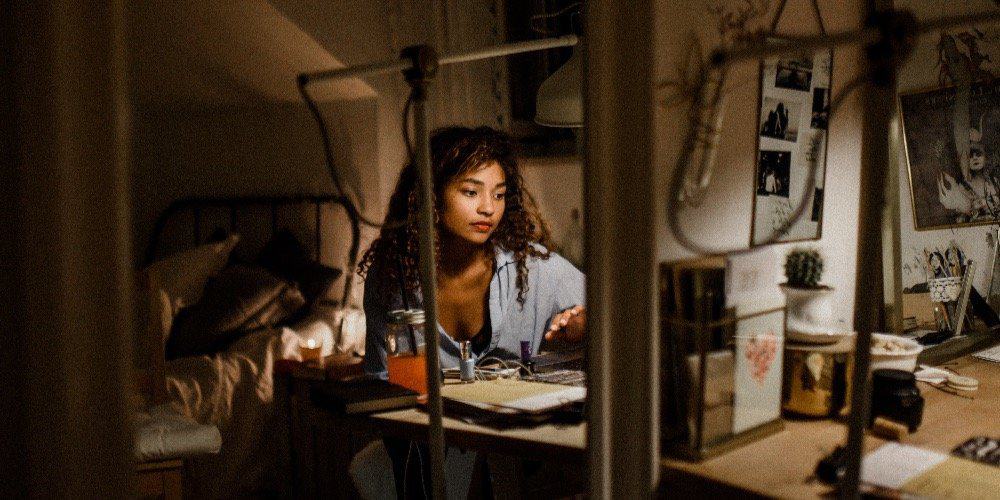 What will be hot and trendy in 2018? Let's try to make predictions for the best dropshipping niche ideas in the upcoming year!

New year means new opportunities, and basically, a new life.
If you want to make some fundamental changes to your lifestyle, launching a semi-automated business with unlimited possibilities might be a great place to start.
Why?
Because running a dropshipping store, you get an unrivalled opportunity to easily earn healthy profits!
The secret is: the more attention you pay to choosing your dropshipping niche, the greater your income will be.
This is why we continue our tradition of posting the lists of the most interesting dropshipping niche ideas to try in the upcoming year! Feel free to check out our previous list – many of the niches mentioned there have a long-lasting potential, which is why they will keep showing great financial results for years to come.
And for those of you who are looking for some brand new store ideas, we are publishing the results of our latest market research that was aimed at identifying the most promising dropshipping niche ideas for 2018.
So, let's take a look at the most fortunate and profitable areas for your future business!
1. Dogs' accessories
Basically, this niche is always a winning solution: as you can see from the AliExpress screenshot below, the demand for dogs' stuff is incredible.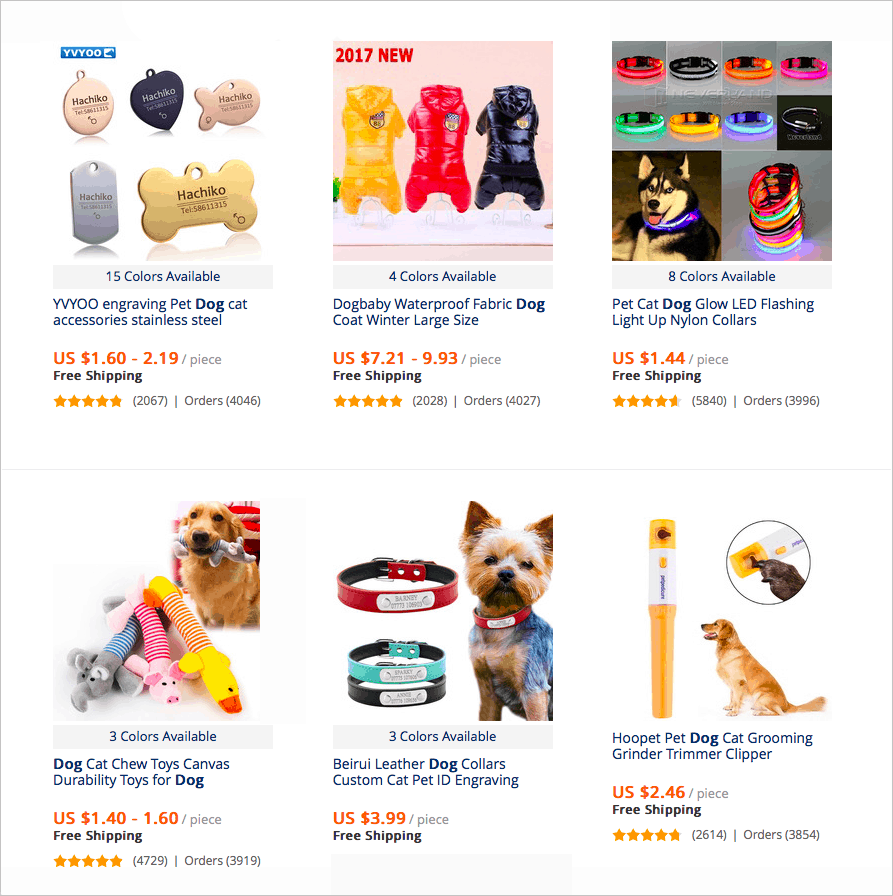 It's no secret that the niche of pets' supplies and accessories never loses its popularity: you can take a quick look at the following Google Trends graph, and you'll easily notice that people are highly interested in these types of goods.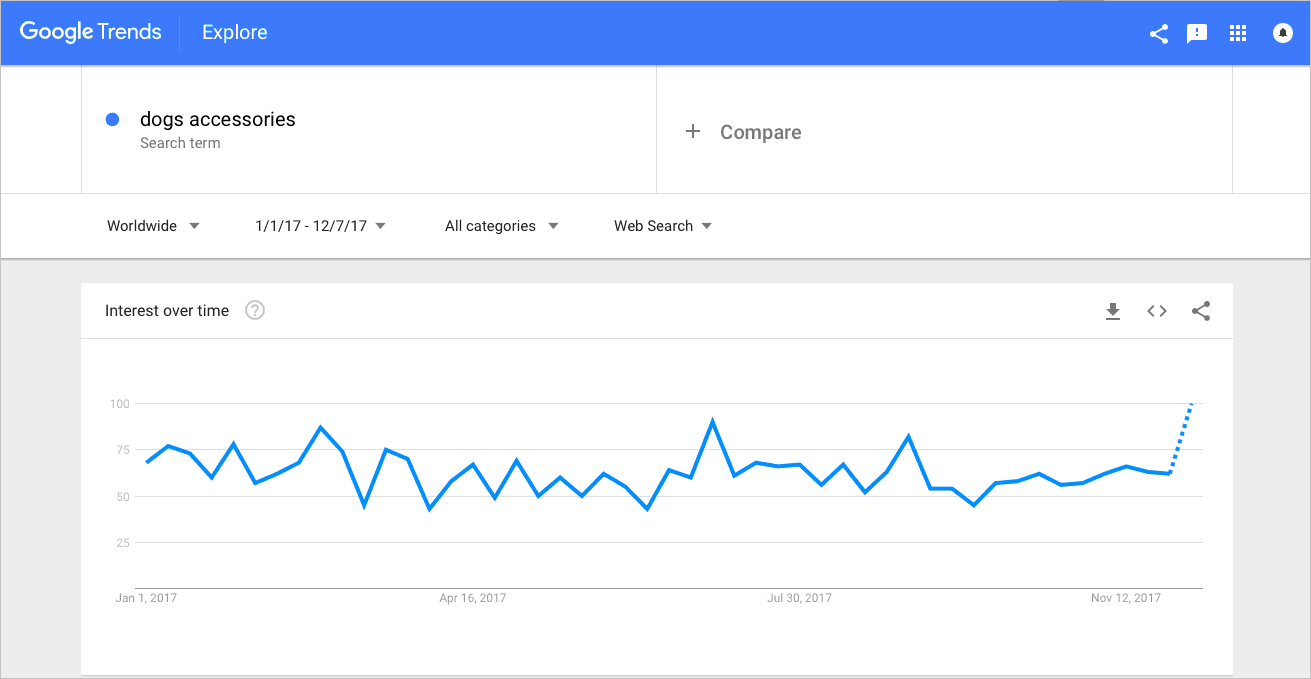 Why do we think that the niche of dogs' accessories will become even hotter in the coming year?
According to the globally popular Chinese animal zodiac cycle, 2018 is the year of the Earth Dog.
Can you guess how many people will consider it a great reason to finally adopt or buy a dog?
Since every pet needs a proper care, we can assume that various grooming accessories, dogs' clothes, training aids, etc. will see a surge in demand soon.
What's exceptionally important, the steady demand for these items is not just a seasonal whim: it's a constant tendency that will be present for as long as people keep dogs as pets. In other words, this niche definitely deserves your attention!
2. Dogs-themed gifts, decorations, and accessories
This niche, again, is a great choice not only for the upcoming year, but for any other moment you'll decide to launch a dropshipping store.
There exists a whole community of people who are really fond of dogs, which is why the segment of gifts for these pets' fans makes a great choice for your drop shipping store.
Look at the average number of orders in this product category: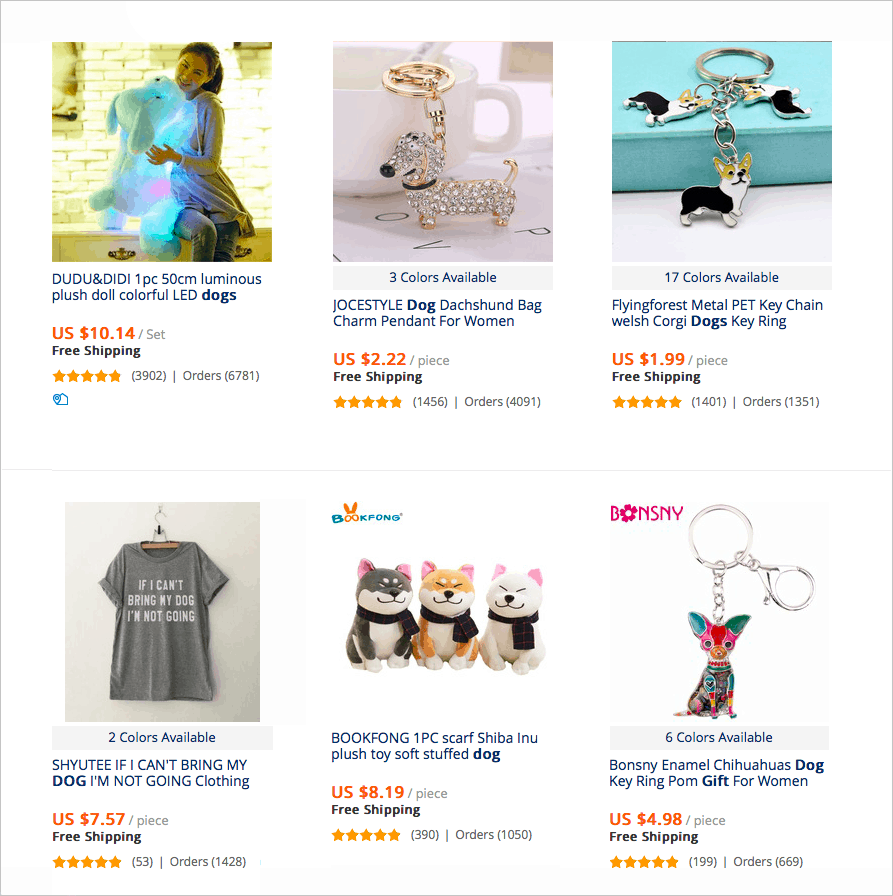 It's just a random selection of AliExpress items! Can you imagine how many outstanding and demanded products you'll find on this platform if you look carefully?
And here comes the best part:
Judging by the data from Google Trends, with this type of items, you're going to have quite a successful business year!
3. Wireless devices
Considering these crazy numbers of orders from AliExpress, it's safe to say that various pieces of wireless technology are certainly a good pick for your store.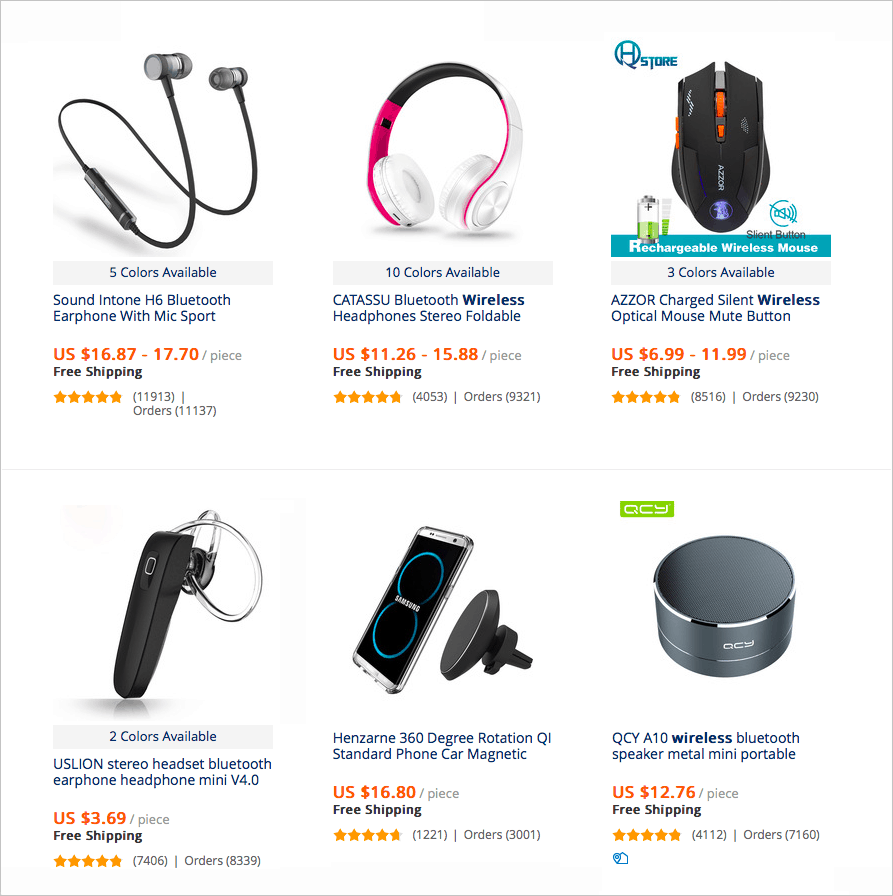 What's even more important, the up-to-date statistics proves we're totally right in our predictions.
For example, WhaTech reports that the wireless router industry is estimated to reach $3200.92 million by 2022 while demonstrating a 8.18% compound annual growth rate during the 2017-2022 period.
Business Insider, in turn, expects that the market of hearables, also known as smart headphones, will show an astonishing compound annual growth rate of 45% during the next 5 years.
Finally, the Wireless Audio Market Global Forecast gives us a good reason to include wireless devices in our list of promising dropshipping niche ideas. According to the research, the wireless audio market will reach the mark of $31.80 billion by 2023 while maintaining a 10.06 compound annual growth rate during the 2017-2023 period.
And why is the market growing?
Because the demand for these items is rising, in the first place!
4. Wearable devices
Various kinds of fitness and health trackers gain massive popularity due to 2 reasons: the attitude to healthy lifestyle habits gradually changes, plus the technologies themselves are evolving; as the result, wearables become available to a wide range of new audiences.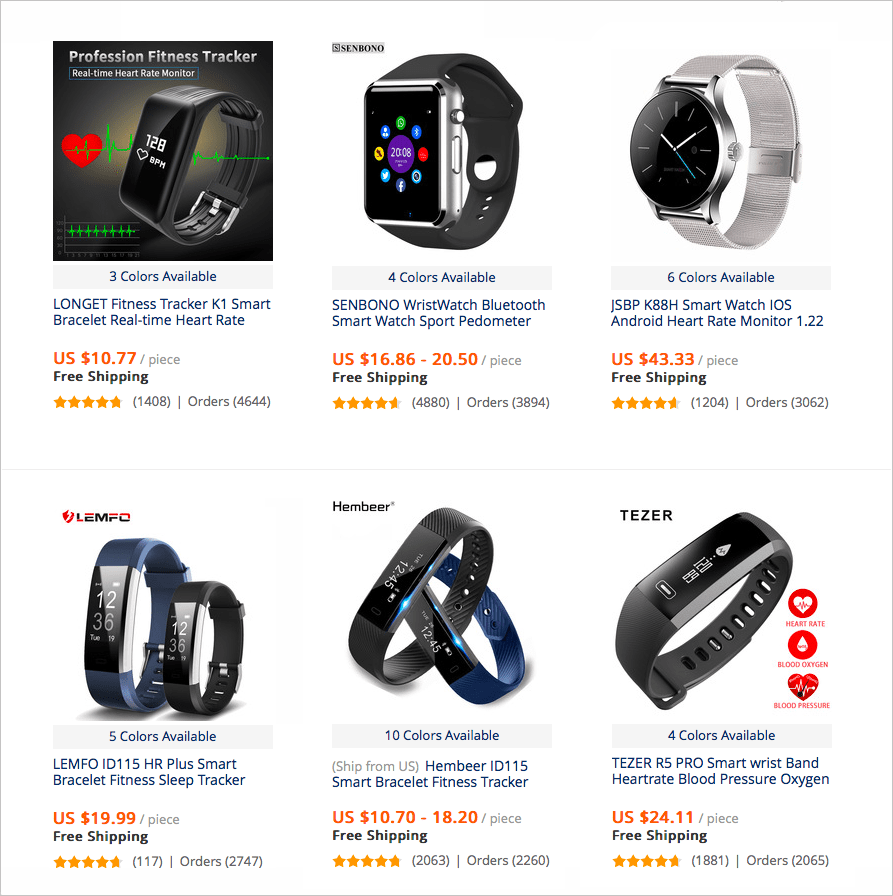 The growth of interest towards these items can be seen from the number of AliExpress orders above, and the Google Trends graph below: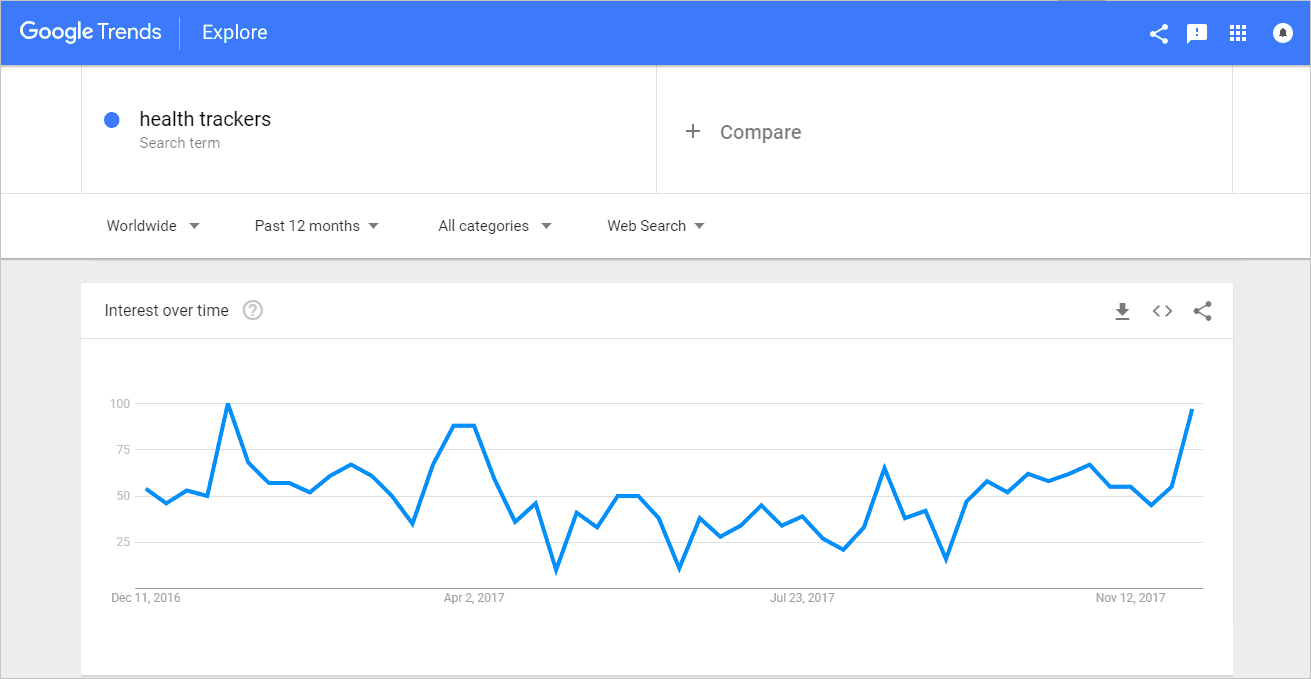 And the niche, most certainly, has an incredible potential in the foreseeable future: the data from Zion Market Research makes it clear that the market of wearable sensors will grow at the compound annual growth rate of about 34,2% during 2017-2022, and the market volume will reach around $1,387.04 million by 2022.
At the same time, the Wearable Devices Market Forecast shows that the more broad market of wearable devices is expected to grow to $24.640 billion by 2022, while showing the compound annual growth rate of 25,76% during the 5-year period.
In other words, different types of trackers, as well as other kinds of wearables, are likely to see a nice demand over the next several years, which makes them a lovely choice for your drop shipping store.
5. Smartwatch accessories
The global wearables market shows an incredible year-on-year growth of 7,3%.
What does it mean for you as a dropshipping store owner?
If for some reason you don't want to sell smartwatches themselves (for example, if you consider them to be a technically complicated item that may cause issues with returns and refunds), or if you want to broaden your store offer, you can still benefit from the growth of this market by selling the necessary accessories!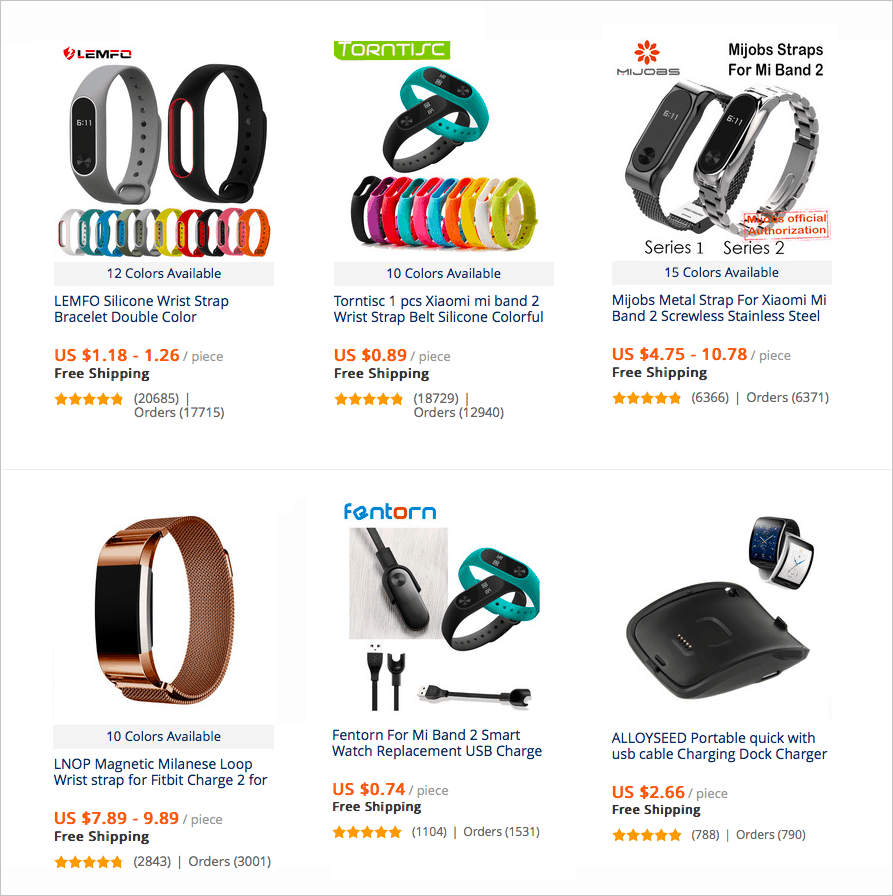 Given that wearables are increasingly used for both personal and business reasons, it's no wonder that smartwatch sales are bound to double in the next 5 years!
With the growing demand for wearables and the rising interest towards customisation and personalisation, it's quite logical to expect that smartwatch accessories are going to be a fairly profitable niche for you.
6. Antistress toys
Do you know why fidget spinners suddenly became so popular in the spring/summer of 2017?
No one knows for sure, actually.
Still, we can assume that people are really tired of the exhausting stress they experience nearly every day, and this is why they gladly adopt the newest ways of relaxation. Various types of antistress toys solve this problem easily and at a really low price.
Vogue included spinners in its newest rating of the best low-budget Christmas gifts, but of course, it wouldn't be wise to only limit yourself with this particular type of fidget toys. Look how many exciting variations you can find on AliExpress!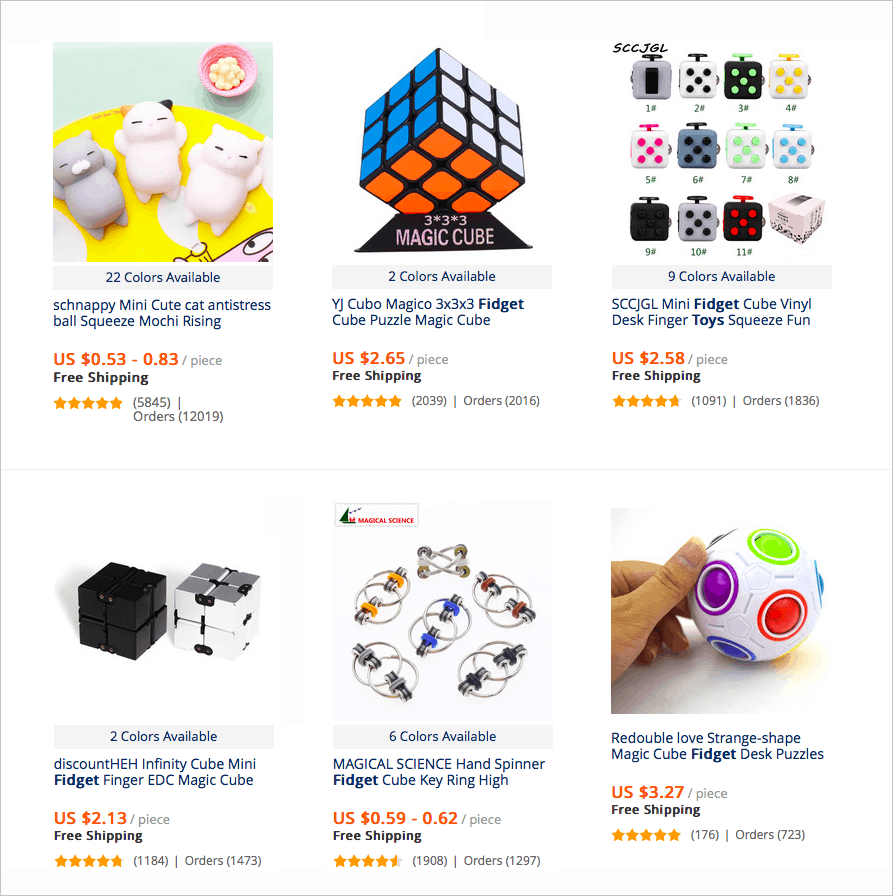 And if you think that the hype for fidget toys is already gone, look at this Google Trends graph:
Antistress tools and practices are certainly going to be one of the key pillars of the following year's lifestyle trends. Even the choice of Pantone Color of the Year, Ultra Violet, was partially based on its connection to mindfulness practices that are a solution for "those seeking refuge from today's over-stimulated world".
7. Art materials
As we already mentioned it before, basically every product category that is connected to a certain hobby is a great choice when you look for dropshipping niche ideas.
People are ready to invest in something that provides them with a wonderful pastime, and at the same time, they are commonly trying to make their hobbies a little less expensive. That's why they commonly go on AliExpress to look for nice arts and crafts' supplies and accessories!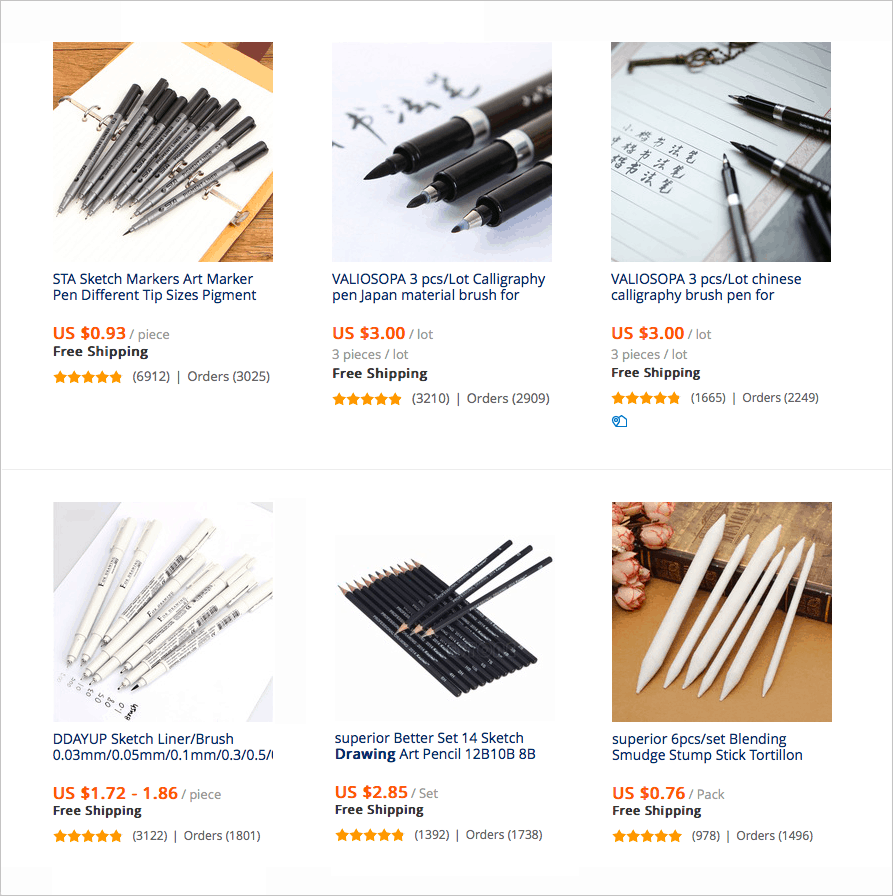 Every type of arts and crafts requires some expendable materials that are actively used all the time, and it's not always possible for artists and crafters to spend a fortune on buying the same (quite expensive) items over and over again.
This is why they turn to online stores where they can find top quality products for a fraction of the cost:
The global handicrafts market is estimated to show an average growth 12% over the 2015-2019 period, and the whole industry of crafts, toys, hobbies and games is expected to reach $23,052 million by 2024.
In other words, the interest towards this industry will keep standing for years to come; why not benefit from this steady demand?
8. 100% cotton clothes
Everyone loves a soft touch of natural and eco-friendly clothes! These AliExpress items totally prove this statement: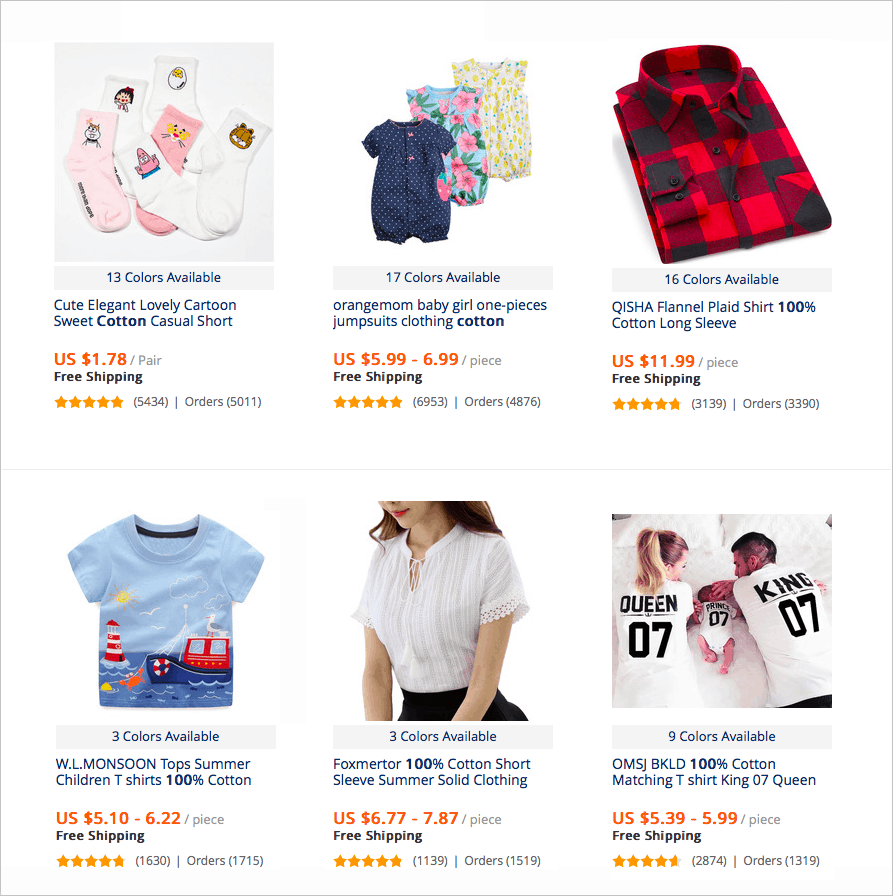 Cotton clothes are expected to be an important element both of men's and women's fashion in the coming year, and this is obviously reflected in the public interest towards these items:
The trend will not disappear soon, and these products will continue to be popular in the nearest future: the increased use of cotton made it to the top 5 in the rating of textiles trends of spring/summer 2019.
9. Sportswear
Low-cost fitness is totally going to be a big thing for 2018.
The rise of communication technologies makes it possible for people to take part in intense and efficient workout sessions without leaving their own homes!
You can greatly benefit from these digital fitness innovations through offering people low-cost sportswear that everyone can easily afford.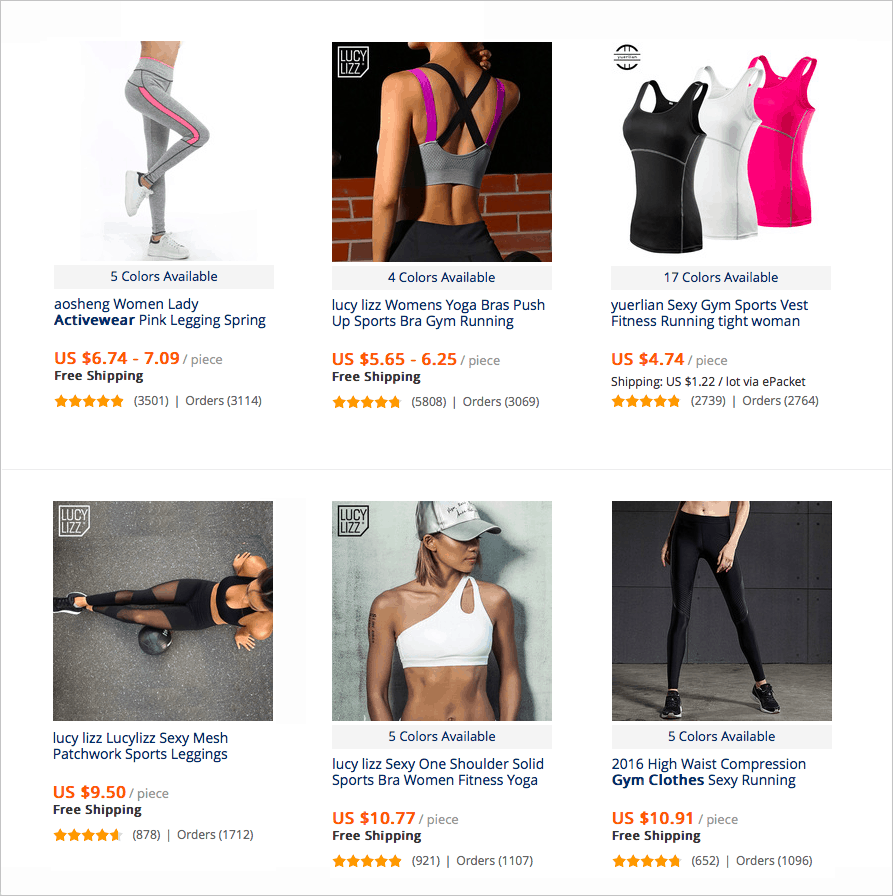 This way, you'll be targeting both the regular gym-goers who don't want to spend extra on their fitness clothes, and the people who work out in the comfort of their own homes. Both of these segments can be quite promising for your dropshipping business:
Don't you think that affordable sportswear deserves your careful attention?
10. Makeup rhinestones
Clearly, the idea of using rhinestones for a bright and memorable makeup is not that new; still, it got even more popular in 2017 after the wonderful Jenna Marbles made her "Full Face of Rhinestones" video that quickly went viral.
Obviously, multiple makeup artists who were making rhinestones the central piece of fashion shows also made a huge impact. For one reason or another, rhinestones are not something you can only see on runways; it's the makeup element that is gaining a growing popularity in urban fashion.
If you still are not sure if you want to include rhinestones in your list of interesting dropshipping niche ideas, consider this: rhinestones have a tiny weight. That makes them the perfect type of product that is going to be shipped all over the globe!
We hope you'll get inspired with our list of curious dropshipping niche ideas for 2018, and we will be really happy if this selection motivates you to start your own business!
Join 150,000+ entrepreneurs who are already mastering new skills with our FREE Guide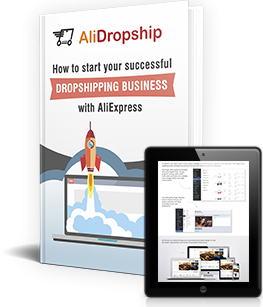 How to Start Your Successful Dropshipping Business with AliExpress
Get step-by-step instructions for newbies, expert advice how to build and promote your store, and best tools for AliExpress Dropshipping