How To Dropship Pet Products With The Highest Profit Possible: 3 Proven Tips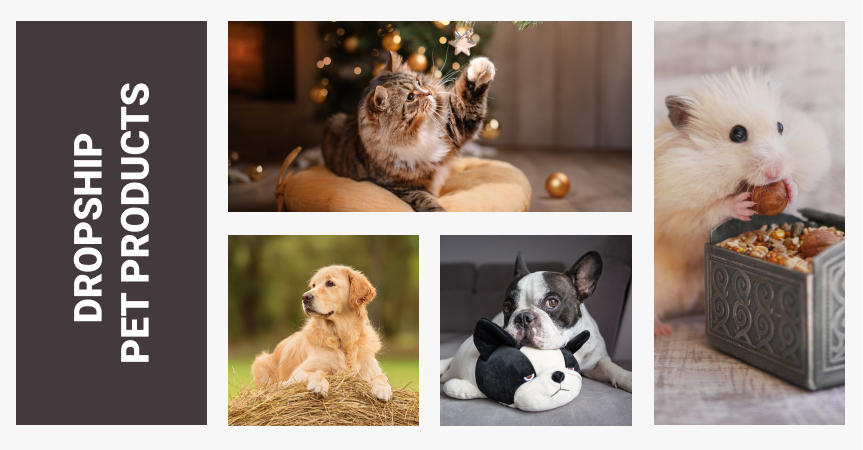 How to dropship pet products if you want to make this business both enjoyable and profitable? Let's discuss it!
So, you've decided to launch a dropshipping store targeted at pets' owners. Great choice!
The best thing about this niche is the buyers' engagement. As your potential customers want the best for their beloved pets, they don't mind spending a little extra or waiting a bit longer. In order for that to happen, they should consider your offers worthy of their attention, of course.
Want more ideas of a money-making dropshipping niche? Check out this selection of the most profitable niches to try in 2020!
Are you ready to learn how to turn this winning niche into a thriving dropshipping store? Here we go!
How to dropship pet products: choose and research your customer market carefully
Dropshipping is a business model that lets you target and serve buyers all across the globe. It doesn't even matter what's your own place of living!
What you should keep in mind, however, is that different countries have different traditions of pet ownership.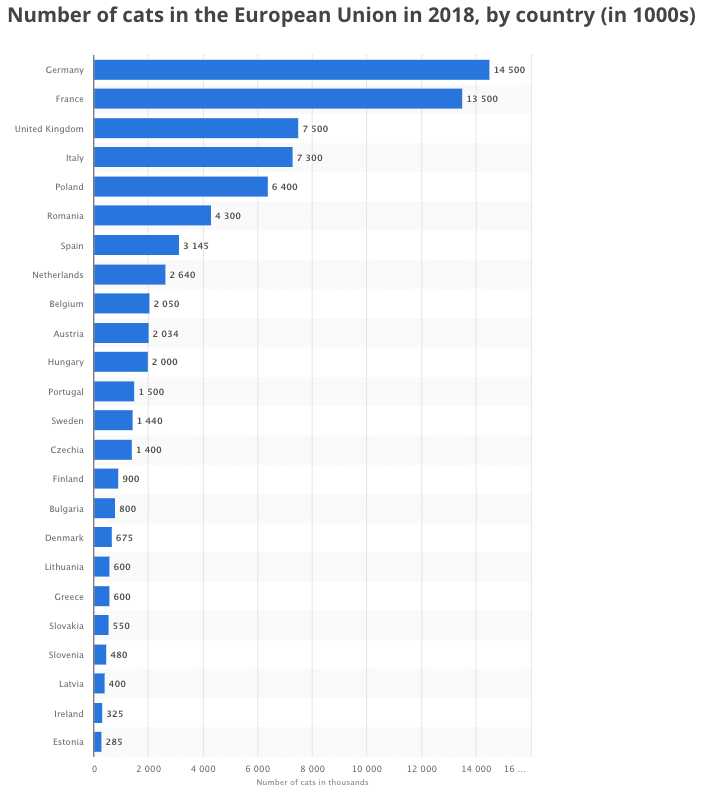 In some countries, it might be popular to buy specific exotic types of pets. At the same time, in other destinations the local laws influence the decisions on the pet choice, while in some regions, it's not typical to keep pets at all.
Of course, the prospects of making money from dropshipping pet products will vary from country to country!
Let's take a look at some region-specific stats to see what I'm talking about:
The population of pets here is estimated to reach 755.35 million by 2022. Quite notably, in 2017, there were less than 510 million pets registered in the country. It means that pet ownership is a growing trend here. Therefore, it's an interesting market from the point of view of the potential customer segment size.
In 2005, the total consumer spending on pets and related products in the UK amounted to 2.54 billion British pounds. By now, this parameter has increased dramatically. In 2018, it amounted to about 4.94 billion British pounds, showing a nearly 94% growth. What's even more curious, the number of pets living in the UK has actually decreased since 2009 by around 15 million. It means that an average UK citizen has multiplied the expenses per 1 pet. Most surely, it might present you with a great business opportunity!
Together with France, Germany leads the list of the EU countries with the largest number of cat owners. In 2018, there were almost 15 million cats registered in German households. And, despite the fact that Germany has a dog tax, there are only about 4.5 thousand fewer dogs than cats in the country! In other words, when it comes to pet choice and keeping, the financial expenses are not really a big deal here 😉
With over 50 million of pets registered in Italy in 2018, the most widespread type of them was fish (about 30 million). The gap is outstanding: the next pet type in the list (birds) amounted to only 12.9 million, and the third place in the rating belongs to 7.3 million cats.
According to the 2018 survey, in Japan, almost 73 percent of the citizens don't own pets at all. Still, dogs and pets are almost equally popular here: 11.5% and 10.1% of the residents, respectively, keep them.
I got these numbers in only 30 minutes of surfing Statista (which I strongly recommend to any business owner!) and of course, there is much, much to learn about any country you're going to target. Still, even this brief and quick research proves that the patterns of pet ownership are really diverse across the globe. Without any doubt, they will influence lots of your business actions (products choice, pricing strategy, geographic ads settings, etc.) heavily.
How to dropship pet products wisely: be very specific about your competitive advantage
Let's suppose that by this point, you've already chosen the geographic markets you're going to target with your offers. It's time to make the next important decision: what will make you interesting to the audience?
It's common for pet owners to buy supplies from familiar offline stores, or from the marketplaces they have already tested and found satisfactory.
Why would they change their minds? What will motivate them to make a purchase from your store – the place they've never checked out before?
Surely, to succeed, you need to have a strong competitive advantage, for example:
Additional value you give your buyers
The easiest way to give your customers something more than just a product is to provide them with informational support.
It's especially convenient to do if you run a blog connected to your store. Through this blog, you can freely educate your followers (and potential buyers) about keeping their pets healthy, entertained, and happy.
This blog will be beneficial not only to your readers, but to your store performance as well. Among other things, it will give you great pieces of content you can share on social networks automatically.
A welcoming community around your brand
When it comes to pet care, many owners, especially the less experienced ones, look for guidance and advice from others.
Why not turn your store's social networks into a supportive community where pet owners share their experiences, daily routines, funny stories and other aspects of their life with pets? If you combine and mix these pieces of user-generated content with your promotional and educational posts, it will give people a good extra reason to check out your feed.
Availability of unusual or limited products
It doesn't make much sense to fill your dropshipping store with the items that are identical to the ones sold in retail stores. Maybe, your markup will be lower than theirs and your prices will be more appealing to the buyers, but you can't always be sure about it. To set your prices right, you'll need to research the local retail market thoroughly, and keep monitoring it on a regular basis.
An alternative way to make your store offer more competitive is to pick the right products for it. And here's what our next tip is all about!
How to dropship pet products: a guide to choosing products
Most likely, you'll be using AliExpress as the source of products for your dropshipping store. There, you'll need to filter out the items suitable for your niche, and evaluate their prospects in terms of clients' demand and potential profit.
If you don't want to do it all manually, there is a great time-saving solution you can use instead! A database of the best selling AliExpress items is available to every entrepreneur whose dropshipping store is based on AliDropship plugin. Plus, these items' details (titles, descriptions, picture galleries) are already edited by an experienced team. It makes it even easier for a user to start importing and selling these products right away.

Let's take a look at 5 examples of the pet niche products taken from this database:
With over 10,000 AliExpress orders, these items will surely make a lovely (and highly profitable) addition to your dropshipping store.
Want to see more promising items from this or any other product category? Check out our database of pre-edited AliExpress products, and make the first 50 imports for free!
Now, I hope you have a much clearer idea on working with a store within this niche. I can't wait for you to follow the advice from this article!
If you'd love to dropship pet products, enjoy this action plan and hurry to launch a dropshipping store meeting all your business needs!