Want To Dropship Books From AliExpress? Here's What You Need To Know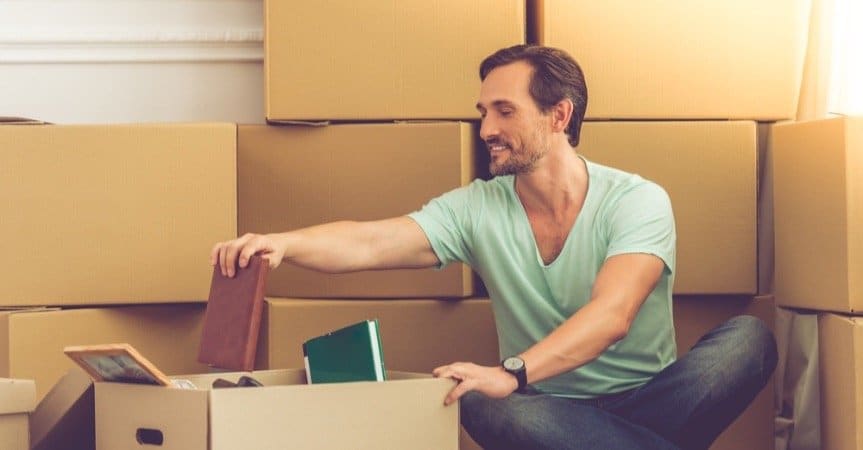 Does it make any sense to dropship books from AliExpress? How can an entrepreneur pull it off? Let's try to figure it out!
The overwhelming success of Jeff Bezos has started with the decision to dropship books. And, the massive eCommerce empire that he's running now inspires lots of people to try following in his footsteps. Naturally, many of them think that dropshipping books is a key component for a great business start!
So, here's the story if you don't know it yet. In 1995, Jeff Bezos started selling books online. Offering his customers an online database of 1.1 million books, obviously, he had no physical possibility to stock and manage them all. So, he streamlined this process a bit: upon receiving a customer order, he was contacting the relevant publishing company and requesting the package to be delivered at his address. Then, he was repacking the books, and sending them to his online store customers.
This business strategy (technically, a predecessor of the modern dropshipping model) has led to quite an unexpected result. This year, Jeff Bezos was officially recognized as the richest person in the world. Meanwhile, his online store got the title of the largest Internet company by revenue in the world.
It's incredible to see where your dropshipping journey can potentially take you, right?
So, what should you do if you want to try the same strategy on your AliExpress dropshipping store?
Why dropship books from AliExpress and not from anywhere else?
Oh yes, that's the first question you need to answer before diving in.
Here's a little secret: up until recently, I honestly thought that AliExpress sells no books whatsoever.
But then, when I proceeded with my market research, I understood that if a person wants to start dropshipping, there isn't a better place than AliExpress to look for suppliers.
If you're curious why, read our previous articles that investigate the potential of dropshipping from Amazon, research the opportunities of Etsy dropshipping, and compare eBay dropshipping with AliExpress dropshipping.
In short, AliExpress legally allows using its products for dropshipping, while other platforms have serious limitations and various delivery issues. Plus, AliExpress items have much more customer-oriented prices, and allow you to create and develop your own business brand – the benefit that you'll hardly find with other suppliers' platforms.
So, I had no other option but to see what products are offered to the people who want to dropship books from AliExpress. And here's what I found…
Dropshipping books from AliExpress: the product choice
To find books on AliExpress, you need to go to the 'Books' section within the 'Office and school supplies' category.
There, you'll be able to filter the books by the readers' audience (Adult, Children, or Baby) and by the genre. The list of the available genres looks quite impressive:
Art & Design
Fiction
Cartoon & Comic
Education
Dictionary
Literature & Biography
Science Technology
Economy & Finance
Travel
Humanities
Parenting
Cooking
Seems like a lot to choose from, right?
However, if you sort the books by the number of orders to see what's most typically bought by AliExpress users, here's what you'll see:
(click to enlarge the image)
Apparently, out of all the options offered, AliExpress buyers mostly value antistress coloring books.
Other frequently bought books categories include:
Doll sewing guide
Price – US $26.09, rating – 4.8*, number of orders – 45
Cartoon sketch guides (3PCS)
Price – US $24.46, rating – 4.9*, number of orders – 37
Entertaining children's books
Lift-the-flap book
Price – US $11.7, rating – 4.8*, number of orders – 75
Educational children's books
Bilingual fairy tales (20 PCS)
Price – US $22.49, rating – 4.8*, number of orders – 88
That's a really interesting range of products, and the results of this product research might actually give you some valuable ideas for your future business.
What to do if you want to dropship books from AliExpress?
Okay, so here's a basic action plan!
#1 Evaluate the supplier's store really carefully
As you've noticed, only a limited range of AliExpress books is frequently ordered and reviewed by the buyers. So, for the majority of books offered on the platform, you'll see 0 orders, or only a couple of them at best. Of course, it won't give you much information about the product's quality and the seller's trustability.
So, you will need to explore the store in general – you will find the instructions on it in this article.
#2 Ask the seller for more detailed images and descriptions
After viewing your product page, your store visitors should clearly understand what this product is like and what they will get after buying it.
So, your goal is not only to showcase the item at its best with the help of catchy pictures and an illustrative product gallery. You absolutely need to write valuable information in the description as well: the age restrictions (if any), the number of pages, the type of cover, the color of illustrations (if any), the weight, etc. These details let the customers make their purchasing decisions, and convince them that you're an expert in what you're selling.
To make sure your product pages inspire your store visitors to buy from you, just follow this checklist.
#3 Check the books' language
On AliExpress, I've mostly seen the books in English and Chinese – and lots of bilingual books as well.
It may sound obvious, but you need to make sure that the language of the books you're offering is relevant and appropriate for your target audience.
Remember that your buyers don't necessarily have to be the native speakers of this language: many people use books as a tool to learn a foreign language.
#4 Identify the audience that might be interested in your offers
Who will buy books from you?
If you don't know the answer to this question, you can't create a high-performing marketing strategy and create a demanded product offer. Here's the list of things you need to know about your potential buyers!
If your business is already running, you can collect highly valuable data about the people who have shown some interest in your products. This is how you can do it!
#5 Think what makes you different from others
Why will people buy from you, and not from a local bookstore? What will motivate them to order books online from your small young store, and not from a large eCommerce platform?
Will your competitive advantage lie in your prices? In the product range? In the welcoming community formed by loyal buyers? You need to think about it very carefully.
To learn how to build a competitive dropshipping store, read this article. It uses clothing as a product example, but the general strategy and algorithm will work well for any kind of business.
#6 After a while, start expanding your product offer
How do you plan to scale your business?
Different types of books can help you grow your venture in different ways.
For example, if you're selling children's books, you can gradually complement your store offer with toys, clothes, accessories and other things made for the children of the same age.
If you're selling antistress coloring books or drawing guides, look for art supplies that your customers will gladly buy and use.
The same goes for craft books: think of the materials and supplies necessary to the crafters you target, and safely add these products to your store.
Seems like quite a natural way to increase your average order value and the profits in general, right?
Now, you have a clearer idea of what you need to do if you want to dropship books. I hope you'll find these tips useful, and I'll be glad to know you use some of these strategies for your own online business growth!