How To Find A Reliable AliExpress Supplier For Your Dropshipping Store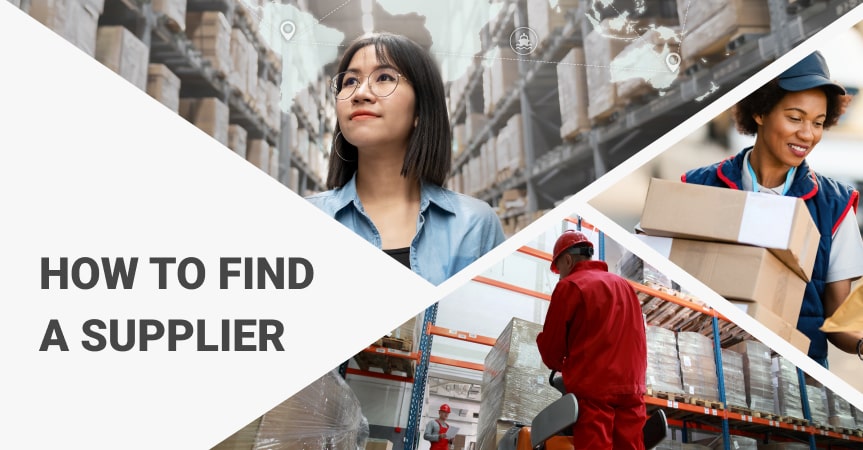 In dropshipping, the success of the whole venture highly depends on the reliability of your business partners. But, how to find a supplier for your online store that won't let you down? Let's figure it out!
Categories of suppliers
Generally, you can divide suppliers into four categories.
Most retailers buy through company salespeople or independent representatives who handle the wares of several different companies. Prices from these sources are usually lowest unless the retailer's location makes shipping freight costly.
Otherwise known as wholesalers, brokers or jobbers, distributors buy in quantity from several manufacturers and store the items in warehouses for sale to retailers.
However, their prices are higher than the manufacturer's. Despite this, they supply retailers with the opportunity to order small quantities of orders from a variety of manufacturers. Moreover, a lower freight bill and quick delivery time from a nearby distributor often compensates for the higher per-item cost.
Exclusive distribution of unique creations is frequently offered by independent craftspeople who sell through reps or at trade shows.
Many retailers buy foreign goods from a domestic importer, who operates much like a domestic wholesaler. Or, depending on your familiarity with overseas sources, you may want to travel abroad to buy goods.
Nevertheless, AliExpress is filled with various suppliers with most of them being distributors or manufacturers. Now, how do you find a good supplier? Let's see!
How to find a supplier: what defines the best suppliers
What would you want from your perfect supplier?
Some people prefer their business partners to set low prices on their products. The others believe that the most important thing is the supplier's aspiration to keep their end of the bargain.
Actually, both of them are wrong and right at the same time. Ideally, you need to strike a balance.
Low prices are necessary to make your online store competitive and profitable. At the same time, your business partners' credibility should put your concerns of having a bad relationship with customers to rest.
Another thing worth mentioning is that the fewer suppliers you have, the better.
Imagine a buyer ordering several various items from your online store. If all of them come from different distributors, what are the odds that your client gets all the goods at the same time?
To be honest, probably low.
Of course, this delivery disruption might irritate customers. Thus, you need to focus on a limited amount of business partners for your online store to keep your clients pleased. Moreover, sending many orders to one supplier will definitely reward you with a discount.
Considering all of these points, choosing a business partner poses a serious challenge.
Your suppliers can either ruin your online business or make it flourish.
Fortunately, it is possible to fix these issues if you are dropshipping with AliExpress.
There, you can easily find plenty of sellers. The range of items each of them has can perfectly suffice your needs – not to mention their knockdown prices!
All you need to do is to compare the suppliers' prices and evaluate their credibility. Weighing up AliExpress offers doesn't cause any troubles with AliDropship Google Chrome Extension. It's fast and convenient.
However, you need a closer look at the process to make the right choice.
How to find a supplier: points you need to consider
How to find a good supplier on AliExpress? What is the first thing you need to pay attention to when searching for a suitable supplier for your online store?
Of course, it's their prices.
Although low prices play a big role, they may distract you from the other important sides of the issue. Meanwhile, you can't go without them to pick a reliable business partner.
So, how to find the best suppliers for your business? Here are some things you should keep your mind on.
1. Supplier's online store rating
Today, it's really hard for businesses to conceal their flaws. The Internet made companies strive to provide only the best service. Bad-quality performance is brought to light in the blink of an eye. And this could be fateful for a company.
If you own a small business, it's not a big problem to identify the problem and sort it out. But, what if your company is, let's say, Uber? Then, if your driver messed something up, the whole organization takes flak for this.
However, companies like Uber, Amazon, and AliExpress have a solution to take the heat off them and weed out the weak links in the chain.
They allow customers to rate their drivers, sellers, etc. This way, consumers can better understand whether these people are trustworthy or not.
So, the first thing you should pay attention to while choosing your suppliers is their rating on AliExpress.
Go to AliExpress and open the product page you like. There, at the top of the screen, you will see a tab with the name of the supplier's store.
Click on it to move on to the main page of the distributor. Now, you see the whole range of the items this supplier offers.
Apart from that, you can see whether this AliExpress store is well-customized, filled with appealing pictures, etc. But what we need now is its rating. It is 97,7% as it's shown in the image below.
What's the conclusion?
The rating is really high. This means that the customers appreciate the quality of the products and services and in return provide the seller with high-rated positive reviews.
It's the first sign that this supplier is worth working with.
Rating is the most important thing you need to look at. As a rule of thumb, if a seller's rating is lower than 95% – you should look to find a better one.
2. The time the supplier has been active on AliExpress
Well, if suppliers find favor with customers, it's surely great. But, does it mean they are reliable? Could you be sure they won't upset you?
Only time will tell. The time they've been in business.
The longer suppliers have been operating on the platform, the more confidence they instill.
On AliExpress, you can easily find the data. Look at the picture below.
As you can see, this seller has spent 3 years on AliExpress and achieved a rating of 97,7%.
The combination of good quality and longevity should do the trick, shouldn't it?
3. Did you find a supplier with a "Top Brand" sign?
One more thing that can strengthen your confidence in your suppliers is the "Top brand" sign.
You've already made sure the sellers' stability is tested by time and their products' quality is satisfactory. To help you make up your mind, AliExpress marks the most reliable and successful distributors with a special sign.
It shows that you can safely trust this supplier.
4. The number of followers
If someone says that 90% of their clients give them a lot of praise, it sounds great, right? Of course it does!
But what if they have only 10 clients? It's not so striking now, is it?
To get the whole picture, it's important to consider the number of followers a supplier has. A case in point is the image below.
It's not difficult to notice that this supplier has quite enough followers to take the rating seriously.
5. The last 6 months suppliers rating
Sometimes, it might be tempting to jump at the opportunity to work with a high-rated supplier.
But, a high rating, longevity, and a huge number of followers could hide some important details. Some sellers tend to show some decline in their performance over time.
For example, they had been providing great service for 3 years. But, 4 months ago something happened. The quality of their goods and service has been going down since then.
Of course, customers have been giving lower grades to the sellers in these 4 months. However, this doesn't reflect much on the overall rating due to the plenty of previous good grades.
That's why you need a closer look at the rating dynamics.
To do this, just click on the "Testimonials" tab as shown in the picture below.
You will find yourself on the seller's feedback page. There, you can see the supplier's rating in the past 6 months.
It matches the overall score, so this supplier keeps up the service at a high level.
6. The last 3-6 months feedback
Since you're on the seller's feedback page now, you can find more valuable details there.
Along with the distributors' ratings for the last 6 months, it's important to know how often people buy from them.
You can explore the supplier's feedback in detail to understand how many orders the seller has had in the last 1, 3, or 6 months. Apart from that, you can look into customer reviews to learn more about the product's quality.
7. The quality of visual materials
Marketing is a crucial part of dropshipping. While searching AliExpress for reliable suppliers, you should think of your future promotional campaigns.
You need to design your online store perfectly and create appealing promotional posts. For this purpose, good visual content is vital.
The good news is that you can find great product pictures made in the same style right on AliExpress stores' pages. Look at the image below.
Your product page's content should be engaging and informative. Without enough good-quality photos of the products, it's impossible to achieve. So, you need to make sure that AliExpress sellers' product pages contain multiple quality photos of the product taken from different angles.
It is also great if the seller provides product videos.
It's better to see something once they hear about it thousands of times.
What is really crucial for online shopping is visibility.
You can write brilliantly detailed descriptions of your products. But, it may not conjure up a clear picture.
Customers want to be sure an item is the exact thing they need. They want to see it with their own eyes.
Many AliExpress sellers have such videos on their product pages, like the one you can see in the picture below.
Summing up how to find a reliable supplier
One of the most essential parts of being successful in dropshipping business is having a good reputation. And a big part of this depends on your business partners. The wrong choice could cause big troubles for you.
However, if you know how to find reliable suppliers for your online store, you can create a flourishing ecommerce business and operate it more smoothly. Your pleased clients are going to come back over and over again.
Well, now you know how to find a supplier for your business! Simply follow these guidelines and enjoy your business growth. If you have any questions left, please write them in the comment section below: we'll be happy to clear it up.