6 Crucial Ecommerce Metrics You Surely Need To Track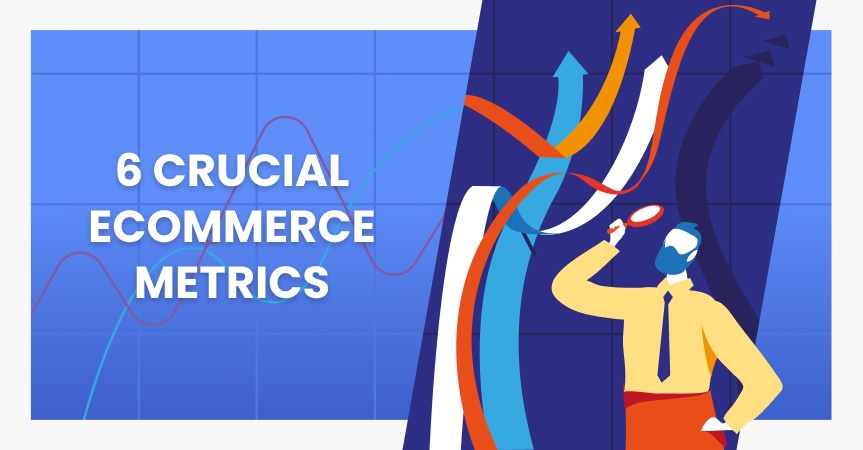 To make sure that your ecommerce business is performing well, you need to regularly track key ecommerce metrics. But the question is which ones to consider? We know the answer!
Why are some ecommerce entrepreneurs extremely successful whereas others are doing not so well?
Is it really all about luck?
Or are there any other reasons why some people are winning at doing business online?
The most successful dropshipping website owners regularly monitor KPIs which demonstrate how effectively their ecommerce businesses are performing.
Without this information, you can't be 100% sure what long-term growth strategies are working for you and what aren't.
In this article, you'll find the 6 crucial ecommerce metrics which will help you get along and achieve the desired results. So stay tuned!
To easily calculate all these and many other metrics and key indicators, you can safely use our Google Analytics Enhanced Ecommerce add-on. It collects all the data you need, and lets you make even the toughest business decisions with confidence.
Ecommerce metrics to track: traffic
The first ecommerce metric that you have to track if you want to succeed is the number of your website visitors. It will show you if your website is getting more popular with people or not.
We advise you to create an Excel table and enter all the data related to your traffic into it on a weekly basis. This will give you some idea of how your successful ecommerce store is performing and will help you see if your work is going in the right direction.
Besides that, it's highly recommended that you segment the traffic. It will allow you to find out where your visitors are mostly coming from, and what marketing channels are bringing the best results.
Any change in your marketing campaign or on your website can have either positive or negative impact on the number of your visitors. So if you see that your improvements aren't well received by people, it will be better to get things back to the way they were.
Ecommerce metrics to track: conversion rate
Another important ecommerce metric that you need to focus on is the conversion rate.
It shows the percentage of your website visitors who made a purchase.
Calculating the conversion rate is very simple. So you just need to take the number of your buyers and divide it by the number of your website visitors.
Conversion rate = (No. of Your Buyers / No. of Your Website Visitors) x 100%
For example, if you have 150 visitors per month and only 15 of them buy something from your store, your conversion rate is 10%.
The higher the conversion rate is, the better it's for you. It means that people really like your store and the products you offer.
To get more detailed information about how your store is performing, it's recommended that you segment your store visitors to explore conversion rate as well.
So you can segment visitors by:
Device type
Traffic source
Purchased products
For example, if you see that most visitors buy products with a floral pattern and totally ignore vintage clothing, you can stop selling the latter and put your effort into adding more potential bestsellers.
BTW, we know for sure what is trending on the market right now. On a weekly basis, we conduct a research, then tell you about that product, and inform you where to supply it and how to sell right. Would you like to be one step ahead of your competitors? Then, monitor our bestsellers updates!
Ecommerce metrics to track: cost of customer acquisition
The next ecommerce metric you have to monitor is Customer Acquisition Cost (CAC). It shows you how much money you spend to "buy" a customer.
Knowing CAC is important because it helps you allocate your marketing budget appropriately and spend money more effectively.
The formula for calculating this metric is also simple. You have to divide the amount of money spent on attracting customers by the number of customers you actually got.
Customer Acquisition Cost = Amount of Money Spent to Acquire Customers / No. of Customers Acquired
For example, last month you spent $1,000 on marketing and gained only 25 customers. Each customer cost you $40. Thus, your CAC is $40. Therefore, the lower your CAC is, the more customers you'll get by spending on marketing the same amount of money.
That's why you should always aim to reduce your CAC.
And the best way to do it is to improve your marketing campaigns, regularly test new ways of promotion, and research your target audience.
Ecommerce metrics to track: average order value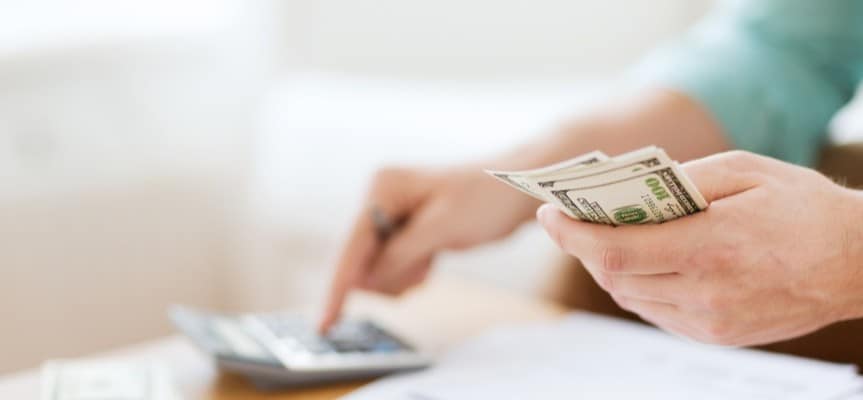 The average order value (AOV) shows you how much money the average customer spends when making a purchase in your ecommerce store.
Knowing this ecommerce metric is crucial because it helps you learn more about your customers' behavior and improve marketing strategies to get more profit.
To calculate your average order value in a given period of time, take your total revenue and divide it by the total number of orders.
Average Order Value = Total Revenue / Total No. of Orders
For example, if you made $10,000 and 100 transactions in one month, your AOV will be $100.
The higher AOV is, the better your ecommerce business is performing. That's why you should constantly work on its improvement.
To enhance the average order value, you can:
Besides that, to make your sales grow, you can use the power of psychology. To learn more about how exactly it works, feel free to read this article.
Ecommerce metrics to track: shopping cart abandonment rate
The shopping cart abandonment rate is the percentage of your website visitors who add products to their virtual shopping carts but leave your store without making a purchase.
These users are interested in your offer but something stops them from buying your products.
The reasons for that are different. Among the most popular ones there are:
Long and complex checkout process
Little-known or limited payment methods
Website errors
Hidden fees that appear on the checkout page only
Wait for a lower price or a sale
Little confidence in an online store
But more often people don't buy anything just because… they weren't going to buy anything. These users just like browsing different websites and adding products to the cart.
Actually, I do it, as well. I can open one of my favorite websites and spend some time looking through the new arrivals and adding some of them into the cart. As a rule, this is the case when I'm out of money and just don't want to lose sight of the products I liked.
The only thing we can recommend is to focus on triggering impulse purchases.
Cart abandonment rate formula
To calculate the shopping cart abandonment rate, you should use the following formula:
Cart Abandonment Rate Percentage = (No. of Buyers / No. of Visitors Who Used Shopping Cart) x 100%
For example, if you have 100 buyers and 200 users who added products to shopping cart, the shopping cart abandonment rate will be 50%.
And this is actually a good result. Nowadays the average shopping cart abandonment rate for ecommerce websites is nearly 70%.
Although this ecommerce metric is easy to measure, it's always hard to find the true reasons for the high shopping cart abandonment rate.
So if you see that more and more people just add products to the shopping cart but never complete the order, don't worry! You can try reaching them anyway – if you're persuasive enough, they will probably change their minds.
Ecommerce metrics to track: customer lifetime value
Customer Lifetime Value (CLV) is the average amount of profit that each customer is most likely to bring you during a certain period of time.
This ecommerce metric is extremely important when you want to know for sure if dealing with this audience is really worth it. The customer lifetime value allows you to know how much revenue you can expect one customer to generate over a certain period of time.
This metric is also easy to calculate. You just need to multiply the following metrics:
Average order value
Average purchase frequency
Customer Lifetime Value = Average Order Value x Average Purchase Frequency
If the first metric is already known for you, the second one requires more attention.
The average purchase frequency represents the average amount of orders placed by each customer. To calculate this, you have to divide the total number of orders by the total number of unique customers.
Purchase Frequency = Total Orders / Total Customers
For example, if you have 140 orders and 10 unique customers, your average purchase frequency will be 14.
So as all metrics are known, it's time to calculate the average lifetime value.
Let's say the average order value is $10. If the average customer purchased products 14 times, your LTV will be $140.
This metric will help you forecast how much money you can earn when dealing with this audience.
Now, that's it!
How often should you monitor the ecommerce KPIs?
Okay, there's no a certain answer to this question. Some ecommerce store metrics require permanent monitoring, while with others, you have to wait before the the data is collected.
Here are key ecommerce metrics we recommend that you monitor on a weekly basis to make sure your ecommerce business is going well and make prompt changes if necessary:
There are important ecommerce metrics that you need to monitor once a month, for example. Here they come:
Average order value
Customer acquisition cost
And the following top ecommerce metrics don't require constant monitoring (quarter basis is more than enough) because it takes time to collect enough data to conslude.
Shopping cart abandonment rate
Customer life-ime value
How do you measure your business success? What ecommerce metrics are you tracking? Share your experience in the comments section below!