Brazil Dropshipping Experience: Here's How Rafael Makes $8,200+/Month Thanks To Facebook Ads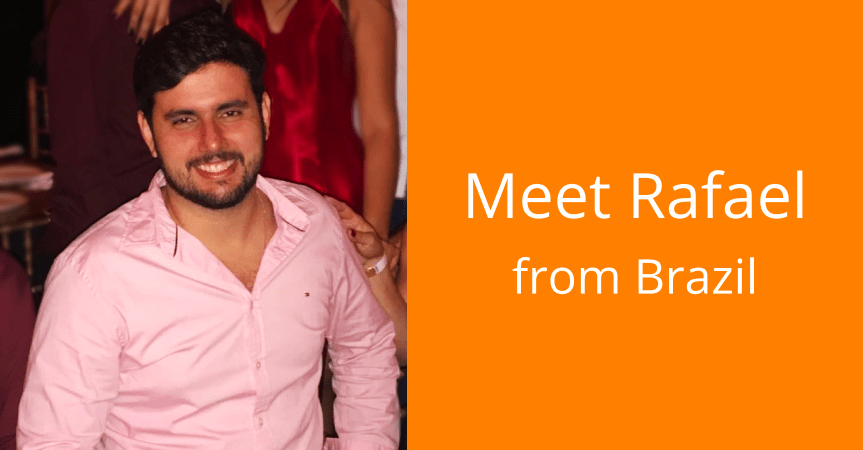 Have you heard anything about dropshipping in Brazil? Or, maybe, you've been thinking about targeting the local customer audience? Let's look at this market from the inside and learn from the feedback of a Brazilian online business owner!
Disclaimer: all the success stories published in AliDropship blog are the results of interviews conducted in the written form. Even though the editors may make some minor changes to the grammar, spelling, and/or punctuation, the respondents' writing styles, views, opinions, stores screenshots and personal photos are left unchanged.
Hi, please, introduce yourself!
Hi, I am Rafael, a telecommunications engineer from Brazil. I'm 30 years old, father of two sons, always open to new techs and new ways to grow up as a professional.
How did you decide to start dropshipping in Brazil?
I have a friend here who began this business earlier. Since here it's all new, he started selling a course, explaining how to create your store and how to run ads on Facebook.
I got interested because this business model is very practical: you don't need a physical space to keep your products. Even though I had literally zero experience, I decided to try anyway.
How did your dropshipping journey begin?
I started with Shopify, after some months I migrated to WooCommerce, then I bought the AliDropship plugin and it's AMAZING. I chose AliDropship Woo Plugin, and what I love about it is that importing products from AliExpress is fast and practical.
I started my first store at the end of last year. In Brazil, it's summer – so, it influenced my product choice. I decided to launch a store in a niche that meets buyers' seasonal demand during this period of time.
I thought that it's best to promote these products on Facebook, so I studied a lot about Facebook ads and writing selling texts. Then, I started testing some products. I was investing about R$20,00 or US$5,00 per day on Facebook ads.
And, really soon, in 4 days (!), I got my first sale! It was a cheap product, about R$89,90 in Brazil or something around US$22. But still, it was my first sale, and it felt amazing.
What's happening with your dropshipping business now? What do you do to make it grow?
Now, I have 4 stores! Here's a performance screenshot from one of them:
To drive my stores forward, I select items with a high number of orders, comments and of course, a good grade. There isn't any specific strategy – I just add a product when I see it has a top quality. And for pricing, I usually just double the seller's price.
To promote the stores, I still use Facebook ads because since the very beginning, they proved to be working really well. To access wider audiences, I combine them with Google ads.
The question here is how to reach an audience that is ready to buy. So, I test my ads first with an open audience, and wait for them to click. Then, I look at the data and think about what I can get from it.
Both these advertising methods show themselves pretty well, but I think Facebook ads are more efficient. My average monthly spendings on marketing are about R$10,000 or US$2,500.
What does your daily dropshipping routine look like?
Every day, I spend about 4 hours to manage my stores. Customer care is the part that takes most of the time, but another difficult challenge is to find the right products. To pick the best ones, I have to do a lot of testing.
And speaking of customer support… Yes, it happens that I have 'difficult' clients, but there is always a reason why they are like this. So I just try to be calm all the time.
One time a customer was trying to buy in my store, but she couldn't find where to press to continue to the cart. So I asked her to send me as screenshot of her browser. Then she sent me her selfie 😀
What is the legal side of dropshipping in Brazil?
I've registered my business officially. As far as I know, the legal requirements here are to be registered and to pay the federal tax off all products. Didn't have any troubles so far 😉
How has your life changed?
Now I can travel with my family more than ever. That's my second job 🙂
Funny that many of my friends wanna do the same, but they don't want to study as much lol.
I have big plans for the future – to grow up my brand and be a millionaire hahaha 🙂
What can you advise our readers – those who already run their stores and those who didn't start the business yet?
Test it, don't be afraid to make a mistake, it's hard to achieve the success without testing!
What an inspirational story! Once again, it proves the importance of self-education and shows that even with zero background and knowledge in dropshipping, it's possible to launch a money-making business. Are you ready to follow Rafael's lead? 😉