How Two Work From Home Moms Made A $500K+/Month Store During The Pandemic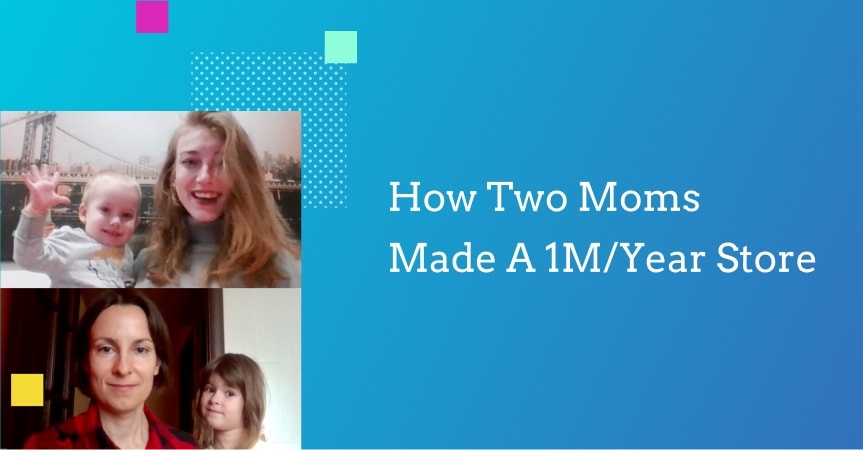 There isn't a thing that a work from home mom can't do. Anna and Maria, two AliDropship's employees, teamed up to launch and skyrocket an outstanding dropshipping store while staying on maternity leave and dealing with the lockdown. Anna found a moment for a little chat – and told this story in detail!
Hi, please introduce yourself to our readers!
Hey, this is Anna speaking. 🙂 I've been working for AliDropship since 2017 as a digital marketing specialist who promotes dropshipping stores and tests various advertising strategies. Earlier, I've shared my insights on Facebook ads targeting, Google Shopping, setting up a store from scratch – go and take a look!
In summer 2019, my life took a whole new wonderful turn: I became a mother!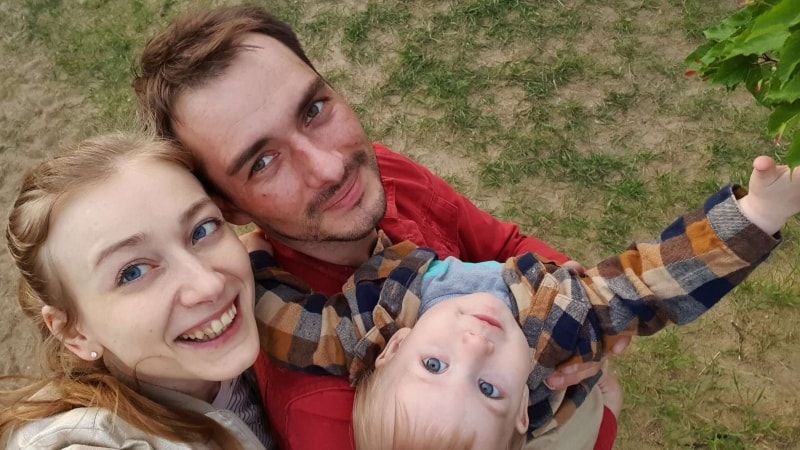 I kept working part-time, however – and in the spring of 2020, together with my colleague Maria, we managed to create a dropshipping store that now makes over $500K A MONTH!

Woah! We'll get back to the numbers in a second. Is Maria a work from home mom, too?
Mostly, yes, even though she visits the office whenever possible. And as an experienced mother, she's a pro at multitasking. 🙂
Maria went from a product importing/editing freelancer to a full-scale marketer, and I couldn't have been more grateful to her for basically being my right hand. Now, Maria is responsible for creating and picking ad creatives, making perfect product pages, editing and updating product assortment, and even social media management.
And together, you created this store project…
Yes, exactly. It has started as a regular Premium Store: a dropshipping website that is developed and managed within AliDropship until it becomes profitable, and then gets available for copying. So the idea is, anyone can get an exact copy of such a website – and even our pre-tested marketing materials – to repeat our strategy and achieve great results, too.
Of course, we wanted to create a super cool website that everyone will be happy to get – but got carried away a bit. 😀 Just take a look at its DAILY performance!

First things first, how is the store made from the technical point of view?
Our awesome store is built on WordPress and powered with AliDropship original plugin. We use the plugin's functionality to the fullest and bombard the developers' team with our ideas on how to make it better. 🙂
Thanks to the plugin, we do tons of things in a blink of an eye:
Import new products to keep our product range wide and relevant
Process orders in 2 clicks, literally
Edit product pictures (remove sellers' logos, add our 'sale' stickers) with the built-in Image Editor
Analyze traffic and sales data through the Reports tab
Create coupons for different promo channels and remarketing campaigns
Deal with sellers super conveniently (sometimes, we have a separate supplier per every variation of one and the same product)
So definitely, it's a time-saver which is a huge blessing since both Maria and I can work only 4-5 hours a day.
We use a bunch of other AliDropship solutions to automate the business process even more:
It lets us upload our whole product catalog on Facebook and connect Facebook pixel to the website. Therefore, in Ads Manager, we can easily track the buyers' actions, create new audiences, analyze campaigns, and do remarketing.
We increased the average purchase volume MORE THAN THREE TIMES thanks to it as we found just the right products to offer together with any purchased item.
It helps us get back the store visitors who have changed their minds at the very last moment and left the store empty-handed.
It's a great helper for Maria because it generates quality content for social media, boosts posts' engagement, and lowers down the ads' cost.
With its help, we can easily test the performance of multiple product page variants and pick the one that converts best.
Why cars? How did you choose this niche?
I wanted a challenge! 😀 To be honest, I know nothing about cars at all.
I followed the 'reverse' niche choice strategy and started with defining my target audience. We were looking for some men-oriented products because these are buyers whose shopping behavior and psychology I understand well.
But you know what?
The majority of our buyers are women anyway! 🙂
Wasn't the store influenced by the pandemic?
It was – but in the way we didn't quite expect. 🙂
We thought shoppers would start saving money and buy less, but… For many people (me included!), online shopping turned into a 'therapy' to cope with the lockdown and isolation. It's a form of an entertainment and a pastime now, so customers are okay with buying products that aren't even the first priority. And with everyone going online, I'd say we have an even larger customer segment now.
Due to the pandemic, many car owners are spending more time with their vehicles. It's a safer way to move around, and it's a great way to travel within your local area, relax and 'recharge' in a secluded place. Of course, that means there is more attention paid to equipping the car in a proper way – and therefore, we have more customers interested in rethinking and rearranging the things they keep in their car. That's where all sorts of our car organisers come into play!
So, you picked a niche that's unfamiliar to you. How are you choosing products, then?
Oh, my absolute favorite strategy is to sell items that are actually useful and problem-solving. First, they are easy to promote because you can physically demonstrate solving a buyer's problem in an advertisement. Second, they are simply great if you want to sell multiple items per order. Such items are commonly purchased as a gift for friends and family.
And even though I'm not really familiar with the niche itself, I know the product picking algorithm very well! Here's what we do to create a killer product range:
Find the buyers' feedback wherever possible: AliExpress, Amazon, Facebook…
Read their reviews super carefully and pay close attention to the ones with real-life photos
Analyze competitors' product pages and ads for the same item
Find out the average product price on the market to see if we can triple the original seller's price: this is necessary to compensate for the advertising costs.
And the strategy of suppliers' evaluation is well-tested, too:
Research their page to learn the rating and actual buyers' opinions
Make sure both the seller and the product has a rating of 4*+
Check if the buyers' photos match the images posted by the seller
Use AliDropship extension to see if there are similar products offered by other sellers
Make sure the seller has some affordable shipping option with tracking available.
And what about your promotional strategy?
Oh, buckle up. 🙂
We pay a loooooot of attention to improving a product page BEFORE we launch a promo campaign and start driving traffic to this page. It's an absolute must to:
Optimize the page and reduce the images' size to make it load faster
Fill the image gallery with high-quality photos from multiple angles
Make sure the product variations (if any) are clear and understandable
Write a catchy description
Set proper prices
Import at least 35 client reviews with photos
With so many things to work on, it's cool we can run split tests and check which exact texts / prices / variations work best for the buyers. Eventually, the store gets the highest converting product pages!
Then, we analyze the potential target audience through researching Amazon reviews and users' comments under competitors' Facebook posts. Also, we use Breakdowns in Facebook Ads Manager to check the users' demographic data.
And when it finally comes to advertising, we invest most of our marketing budget into paid Facebook ads as they work best. It's the 80/20 principle: 80% of the budget is spent on the channels that are already proven to convert well, and 20% goes on testing new strategies. There is, actually, a smaller segment of buyers who come from email marketing and organic traffic from social media and Google. We plan to also try advertising on Google and launch Pinterest and TikTok promotions.
To measure the ads' efficiency, we also use Ads Manager and Google Analytics to check CTR and CPA.
So… how can a work from home mom deal with such diverse and critical tasks?
Like I said before, the AliDropship plugin is responsible for the 'boring' tech stuff, so it leaves us enough time for the creative part. The plugin's autofilling feature makes orders' processing a super quick task to complete, and our customer support efforts are not so time-consuming, too. We're keeping our buyers updated on the order status / tracking info with the automatically generated emails, so it's not a big deal.
That means, I can focus on promoting the store and optimizing the marketing strategy.
As a work from home mom, I have not more than 4 hours every day to dedicate to our ads strategy and analytics.
Here's how the whole routine looks:
I wake up (the first one in my family!) and check sales reports and the running campaigns from my phone
While my coffee is getting ready, I think what we can improve in the campaigns
It's time to make breakfast for my husband and my son Ted! Meanwhile, I'm messaging Maria to discuss the daily plans and goals
My husband is off to work, and my morning routine with Ted begins – at the same time, I'm launching new promo campaigns 🙂
And then, it's everything at once – working, cleaning the house, spending quality time with Ted… He's always my +1 on daily meetings!

The most time-consuming part is analyzing the ads performance. Sometimes, it's so tricky to decide: should we give a campaign a chance, or should we switch it off when its efficiency is dropping. Of course, ads themselves are an uneasy part, too: 90% of our ads are videos, and you need to pick source material and then edit and process it.
Maria spends lots and lots of time managing the social media accounts as she needs to answer all messages and comments. Her product page improvement efforts take hours, too, as she needs to analyze competitors' actions and optimize lots of details on the pages.
Any final words of advice to our readers?
The absolutely most important thing is that DROPSHIPPING IS NOT DEAD! I've been talking about this since 2017, I guess 🙂 And now, the industry prospects and the future of ecommerce look brighter than ever because everyone's going online. Don't be afraid to start now: it's not too late, and the timing is great! Analyze your business performance, give it the best you can, and NEVER give up!
So why wait? Dive in, explore, and start painting your entrepreneurial journey. The landscape of the online world is rich and vast, and it's time for you to carve out your piece of it. Start your online business journey today, for free, and who knows, maybe the next inspiring story we share will be yours.