Thank you
for sharing your thoughts with us as your feedback will help us to provide you with enhanced product quality.
Struggling to figure out what products convert better? A robust product strategy starts with the right tools. With the Split Test add-on and its built-in reporting feature, you'll understand what makes the perfect product by testing different versions of a product page against each other. Say goodbye to guesswork and uncertainty and grow smarter!
Overview
The Split Test add-on is a powerful and but yet easy-to-use solution we've built to help you put your products to work for you and maximize your profit. This speed-focused tool makes split testing an enjoyable and pretty much zero-effort experience. By trying out your ideas, you'll learn the key to selling goods people really want and unlock valuable insights into how your products perform and how well they drive conversions. Focus on building your brand, we'll handle the tech stuff for you!
Benefits
Rely on data not intuition to guide your business decisions
Skyrocket your conversions by offering products your clients crave
Deliver the slickest customer experience and connect better with your audience
See an immediate spike in conversions with impactful product changes
Slash bounce rates by identifying weak points in the conversion funnel
Get advantage of accurate data and scalable solutions
Play scientist without having to cram statistics
Enjoy free lifetime support and updates
Features 
Unlimited number of tests. There's no limit to the number of split tests you can launch with the add-on, you have the freedom to validate as many hypotheses as you want to find the highest-converting version of a product possible.
Unlimited number of product variants within one test. Planning to give a few ideas a try within one test? Not a problem with us!
Performance tracking. Take advantage of the detailed and accurate reporting feature that will show you which variant gets the most visitors, adds to cart, checkouts, purchases, and brings in more revenue.
A lightweight and lightning fast testing solution. Today, quick page loading is one of the key factors in the success of any online business. With the Split Test add-on, you can rest assured that testing won't slow down your website.
Flicker-free technology. The add-on handles redirects in such a smooth way that your customers will never notice a delay.
Adjust test settings while it's running. Unlike many other testing tools, the Split Test add-on allows to make changes to the active test (to its settings and to the products added to the test).
Set up an experiment just in a few moments to test your product hypotheses. The add-on will send each version to half your audience to see what converts better. For example, traffic is split 50/50 if you test 2 products against each other (i.e. 50% of users will see your original product, 50% will land on its variant). If you compare 4 products, each variant will get 25% of traffic.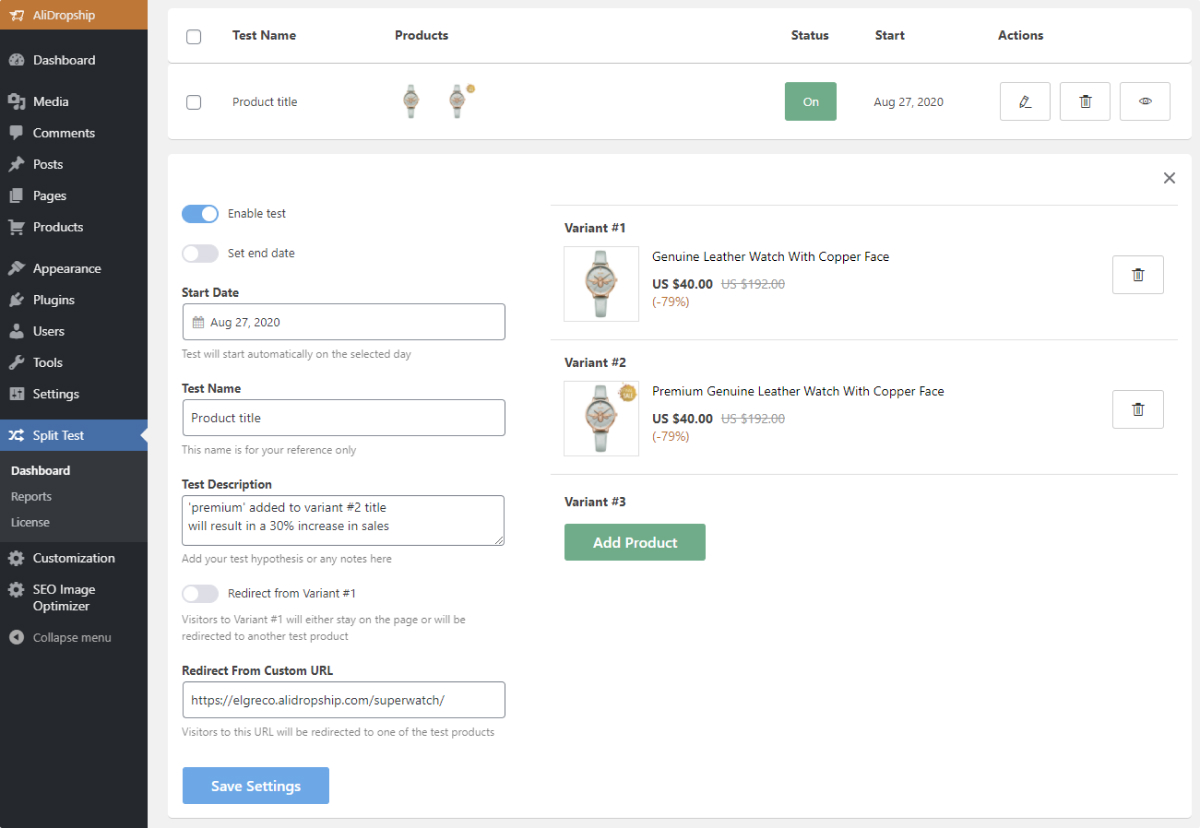 In the Reports tab, you'll see detailed reports on how your products perform. No need to dig into heaps of information in your Google Analytics account. The Split Test add-on gathers the metrics that really matter to your business.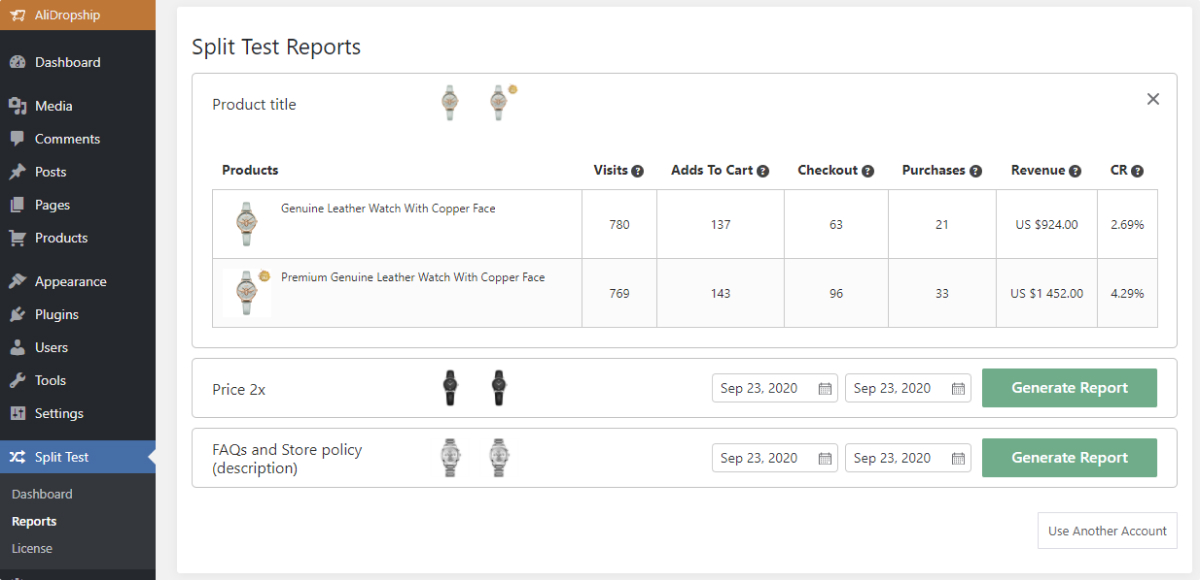 Some questions you might have
What do I need to set up my first test?
Pick a product you want to optimize, create its duplicate, and make the changes you want to try out. Add these products to a test and hit the Enable test button. Make sure you have
t
he Google Analytics Enhanced Ecommerce add-on
installed to be able to generate reports on product performance. That's it!
How many tests can I run at a time?
You can run an unlimited number of tests at the same time.
How many products can I test within one experiment?
There are no limitations on how many products you can test. However, keep in mind that the more products you compare, the more time and traffic it takes to get conclusive results.
Can I change test settings while the test is running?
Yes, you can change your Test URL, delete or add new products to the test. These changes won't distort experiment stats.
Can I run tests without the Enhanced Analytics add-on?
Yes, you can. You won't be able to check product stats, though.
What product metrics can I find in a report?
We track the entire conversion funnel: visits, adds to cart, checkouts, purchases, revenue, and conversion rate.
Updates
Keep your finger on the pulse
To enjoy the full range of features, please download the latest version of the add-on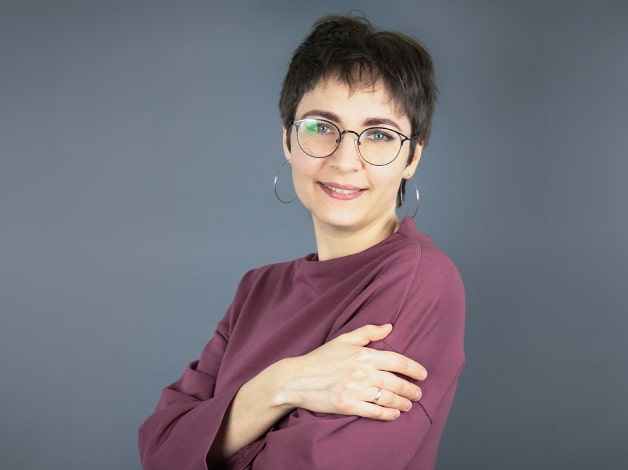 Any questions?
We'll be happy to answer in detail!
contact us