6 Secrets Of Starting an Online Store With Dropshipping – And With No Money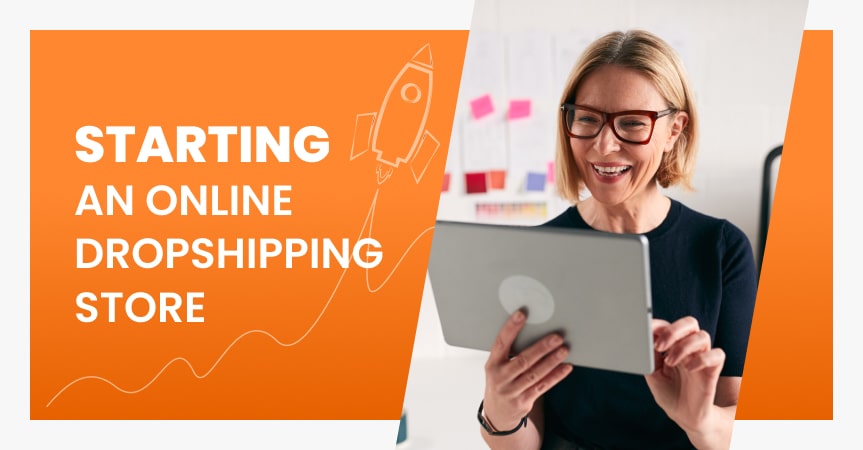 For a person unfamiliar with this business, starting an online store with dropshipping might seem to be quite expensive. Still, it's nothing but a common dropshipping myth: actually, there are ways to minimize your expenses heavily. Let's discuss the most beneficial life hacks!
So, you're at that game-changing point of your life when you are seriously thinking about launching your own dropshipping business.
You don't feel certain yet: you don't have much relevant experience, and even though you know the basics of dropshipping, you mostly rely on other people's experience.
Naturally, you're unsure about the costs of the whole venture. In the beginning, you obviously, need to invest some money to start the process. However, you need to understand the balance between wasting money and not spending enough for a successful launch.
Don't worry – here's a handy guide for you!
What is dropshipping?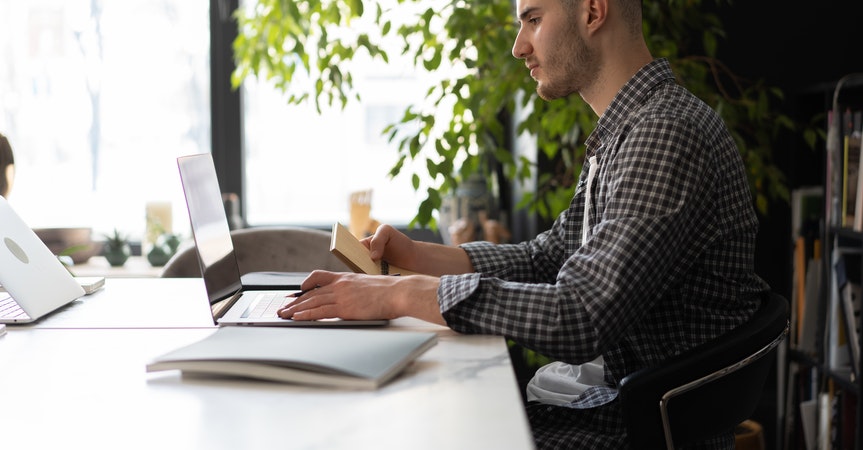 Let's quickly recap what is dropshipping and how it works. Dropshipping is a business model you can use to run an online business without the need to pay in advance, hold inventory, package, or ship out the products.
Once you make a sale, your dropshipping suppliers will handle the process of shipping the order from their warehouse directly to the customer's address.
Thus, compared to more traditional business models, this one doesn't require large investments and has minimal risks.
How does it work
In the dropshipping business model, there are three key elements: the supplier, the retailer (in this case you), and the customer.
The supplier's role in dropshipping includes making products, carrying inventory, shipping products to customers on your behalf, replacing defective products, and restocking them. They sell products to the store owner at wholesale prices assuming the risk of unsold inventory.
You, as the seller (or even retailer), sell the supplier's products on your website, under your brand. Your responsibility is to choose and market the products. In addition, you choose what retail price to set for the products. And don't forget to include the shipping price for the items (if there is any). The difference between your set price and the supplier's price will be your profit.
Last but not least, the customer purchases the products directly from your online store. If any troubles, issues or problems happen to arise, they will contact you, as the retailer, to solve the problem.
Is dropshipping profitable?
The short answer is yes.
Dropshipping can be a profitable business model for ecommerce entrepreneurs. The reason is simple, it is a low-cost, low-risk method to start your own business where you don't have to worry about shipping or manufacturing the products. With it, you can earn a good profit margin with the right dropshipping suppliers.
Before launching your dropshipping online store, consider your startup resources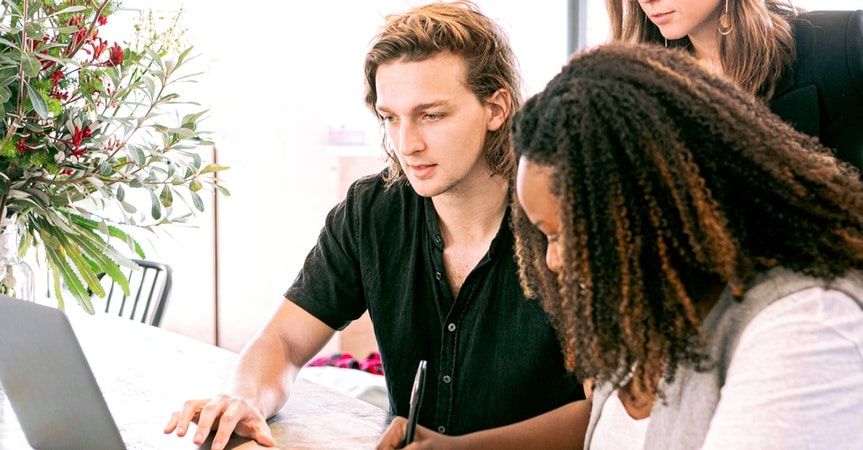 By resources, I mean your personal strengths – skills, knowledge, and background experience.
Actually, I believe that each and every person has some kind of a superpower. 😉 Think about what you're good at and find a way to use it for the benefit of your dropshipping store.
For example, if you, similarly to our friend Martin, know how to build and set up a website, it obviously gives you a great advantage and lets you save some money on the store development.
Or, if you have a design-related experience/background, you can cut your expenses on crafting the necessary design elements for your dropshipping store.
Perhaps you like working with texts, then you'll enjoy writing the best product titles and descriptions, so you won't have to pay extra for the SEO copywriting service.
Or maybe, you're a charming person who can easily become friends with anyone? In this case, you can partner with local influencers and engage in various free collaborations and cross-promotions: this way, you'll cut your marketing expenses heavily.
Or, if you, like our awesome e-commerce marketing specialist Kate, have ever worked as a shop assistant, you won't have to take any paid courses to learn how to deal with clients and how to find a common ground with them (still, this guide on providing the proper customer service for an unhappy buyer will anyway be useful!)
Oh, and here's one more thing: if you already run a blog, you can safely use it as your startup capital: it is possible to connect an online store to it and save lots of time (and money) on gaining an audience of loyal followers. Here's the example of Yan who benefitted from his previous experience of running a thematic blog!
Write down the strictly necessary expenses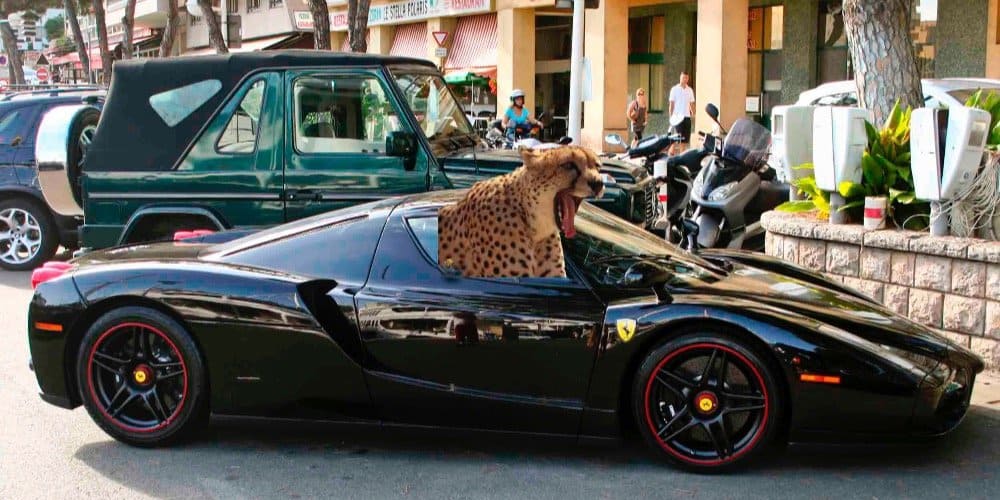 Find out what you REALLY need to buy in order to start an online store with dropshipping.
Concentrate on must-have expenses only: a good example is the hosting fee. You must buy hosting because if you don't have one, your website can't go live, and no one is able to access it.
But at the same time, what about all the other stuff? Do you really need a premium account in a mailing service that sends mass emails to your subscribers? Is it really necessary to pay extra to your suppliers to put branded gifts with your name/logo in every package? Is there an urgent need to hire a visual effects specialist to create a complex promo video for your store?
At some point in your dropshipping journey, when you will have a booming business, you can consider these features. But as for now, you simply need to make sure that your store performs its core functions. And the time for additional "luxurious" expenses will come later.
Cut on marketing expenses in the early stages of starting an online dropshipping store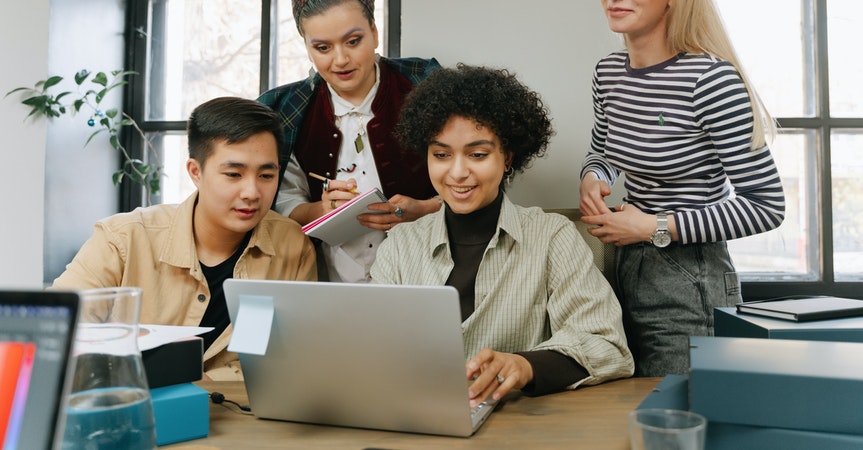 At first sight, this idea might seem ridiculous.
Marketing is fundamental to the success of any business. Without any promotional efforts, you won't attract any potential buyers to your store.
But here's a little secret: you can successfully use a range of alternative promotional techniques that don't cost you much, or are even available for free.
For example, search engine optimization doesn't cost you anything at all. At the same time, if you optimize your store to be more SEO-friendly, it can have a beneficial impact long-term. Here, you can find the instructions on making an SEO-friendly online dropshipping store.
Social networks also give you massive opportunities for free promotion: previously, we have explained how to promote your store on Instagram and Pinterest with little to no expenses.
Speaking of efficient low-cost promotion, social proof marketing is one that definitely needs to be mentioned. The main idea behind it is to demonstrate a positive experience of the previous buyers. When your store visitors can rely on authentic feedback, it gets much easier for them to make a purchase decision. Here, you can read more about a free plugin that creates a gallery of happy buyers' photos: each photo has your store's link to the product that is featured on the picture.
Don't forget: the important aspect that helps you promote your online store for free is your credibility. If your store doesn't inspire much trust, only the most risky visitors will dare to make a purchase (here, we explain the most serious mistakes that make your store look untrustworthy). It won't cost you anything to create perfect product pages in your dropshipping store, but thanks to these amendments, you'll be able to seriously improve your conversion rate – and get higher profits.
As you can see, there are numerous low-cost techniques to raise awareness about your store, and make your visitors interested in your offers. In one of our recent articles, we've counted 23 free ways to boost your store traffic – surely, they can be a great alternative to expensive advertising methods!
Consider package offers in your online dropshipping store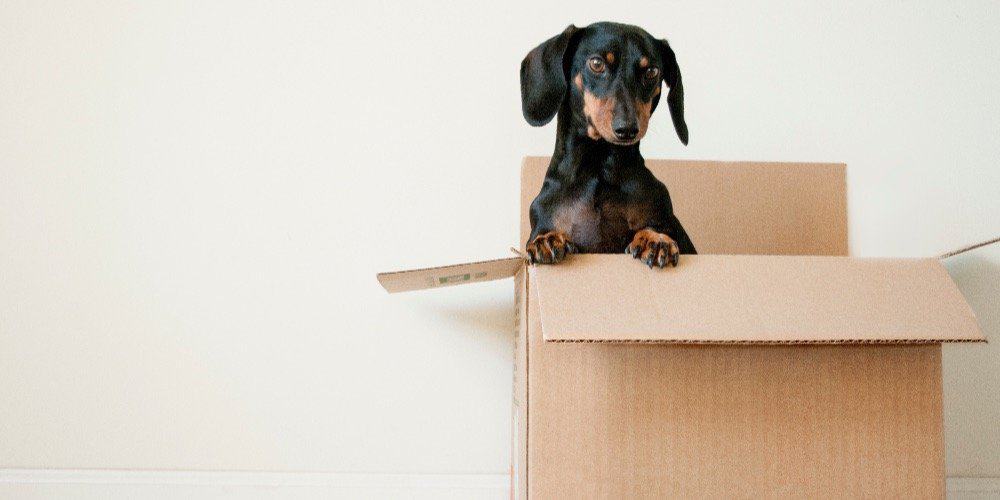 Let's suppose you need several different things for your online dropshipping store that you can't do yourself. Naturally, you will order them from proficient companies or private individuals. It will be absolutely up to you to choose whom you will trust with these tasks.
Still, here's a tiny piece of advice for you: research if there's an opportunity to order several things at once from the same place, and ask if you can get a discount as a repeat customer. 😊
Even if this service provider doesn't have a special coupon code for you, most likely, you can get access to a package offer: a set of services that costs less than all of these services bought individually.
There are at least 2 reasons why you really benefit from package offers:
They save you money (or, at the very least, help you spend your finances in the most efficient way)
They guarantee consistency
When everything's done by the same person (or team) you generally don't worry about the little technical difficulties. For example, like receiving totally incompatible elements of your online dropshipping store that don't work together technically. Also, you can be sure that all the details have the same style and the store is well-organized in general.
Try Sellvia – the #1 ecommerce ecosystem
Meet Sellvia – the groundbreaking ecommerce ecosystem. It's aimed at covering plenty of online business areas – from product sourcing, storing, and packaging to branding and promotion. Best part? It will make you an ecommerce store for $0!
By teaming up with Sellvia, you get full access to the most trending, hype products from multiple niches in its physical stock, being kept in a US-based Fulfillment Center.
Most importantly, aligning your business with Sellvia, you can target the whole US ecommerce market! How is it possible? The products which you can add to your store from the Sellvia catalog will be delivered to your US customers within 1-3 business days.
This kind of lightning fast shipping can easily assure your potential customers to make a purchase. And if they are satisfied with their purchase, they can return for more purchases in the future!
Sign up for your $0 Sellvia store and see for yourself what other additional benefits your online business can get!
Do competitive research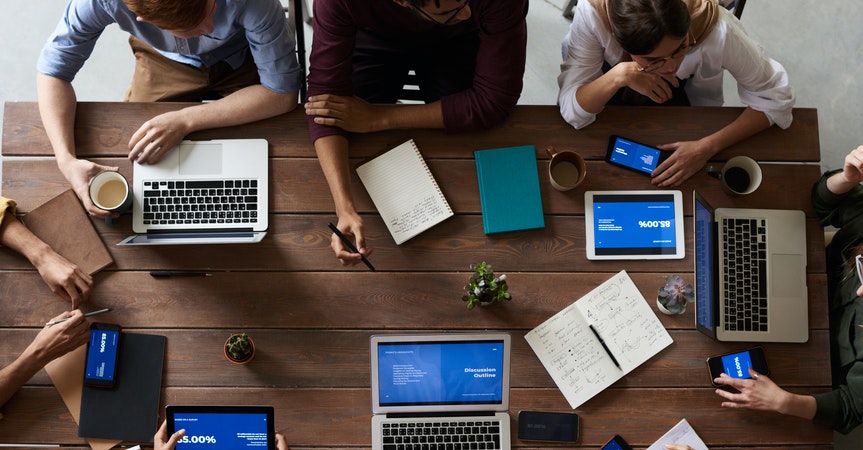 Looking at who your competitors are and understanding their way of doing business can help you build a stronger marketing strategy for your business.
Here are some ways you can conduct your research:
Search engines are an obvious starting point. Use Google to build a list of your top five competitors. Start with key search terms in a simple search. The top 10 results will show you who your top competitors are and how they are promoting their products. If you want to focus on a specific country, you can use a third-party tool like Ahrefs or SEMRush to find keyword data in those areas.
Online tools are great for finding (and keeping track of) your competitors' online activity. They give you a list of competitor website information, such as their social media profiles, top traffic sources, number of visitors, and who their competitors are.
Search for Facebook ads in your niche and check out the top brands in the market. Look at how the business communicates with its customers, how its feed is designed, how much engagement it gets—you can even follow its feed to never miss a beat. Use this information to find ways for your business to stand out and improve your social media marketing strategy.
Subscribe to competitors' email lists
Want competitors' updates straight to your inbox? Sign up for their email list and get a look inside their marketing strategy. You can also learn more about the promotions and deals they use to entice customers to buy.
Learn everything you can about your top competitors: their website, prices, marketing methods, product descriptions, reputation, etc. Keep your research organized in a spreadsheet so you can easily refer to it when making decisions for your store.
The ultimate life hack: read carefully what you're buying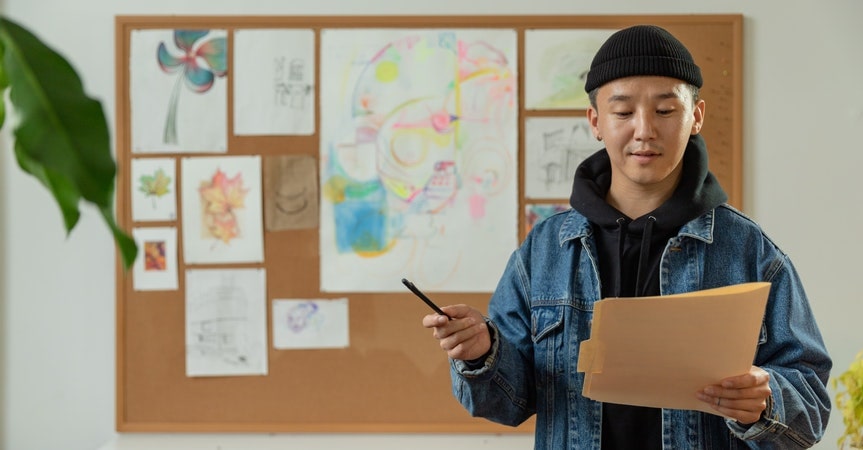 When you manage your expenses wisely, you surely want to be fully aware of the details behind every service you're ordering, and every piece of software you're buying.
This is why it's so important not only to rely on the experience of other dropshipping store owners, but also to conduct your own research and compare several options available before making the final decision.
If you're planning to purchase some kind of service or plugin for your online store – look at the payment terms. Do you need to make a one-time payment, or a recurring fee will be collected on a regular basis? What exactly do you get for the money you pay?
Surely, there are some things to consider apart from the financial side. For example, some issues might appear if you're looking into starting an online store through an external platform. Most notably related to the level of control you'll have over your business.
Will you have full ownership of the online store? Does the platform owner have the right to shut down your store for some reason? Do you get your profit in full, or is there a platform's commission for the completed sales? Are there any requirements for the types of products to sell? Or any limits on the number of orders being processed?
Learn as much as possible about the offer you're considering before starting an online store with dropshipping. This way, you'll be sure that both your time and money are going to get into safe hands.
As you can see, starting an online dropshipping store with no money is quite possible – aren't you already excited about the opportunities opening up?