AliDropship Blog
Get marketing tips, tricks and dropshipping inspiration right into your inbox!
Sign up today not to miss out a single post:
Drop Shipping for Beginners: Q&A Series #3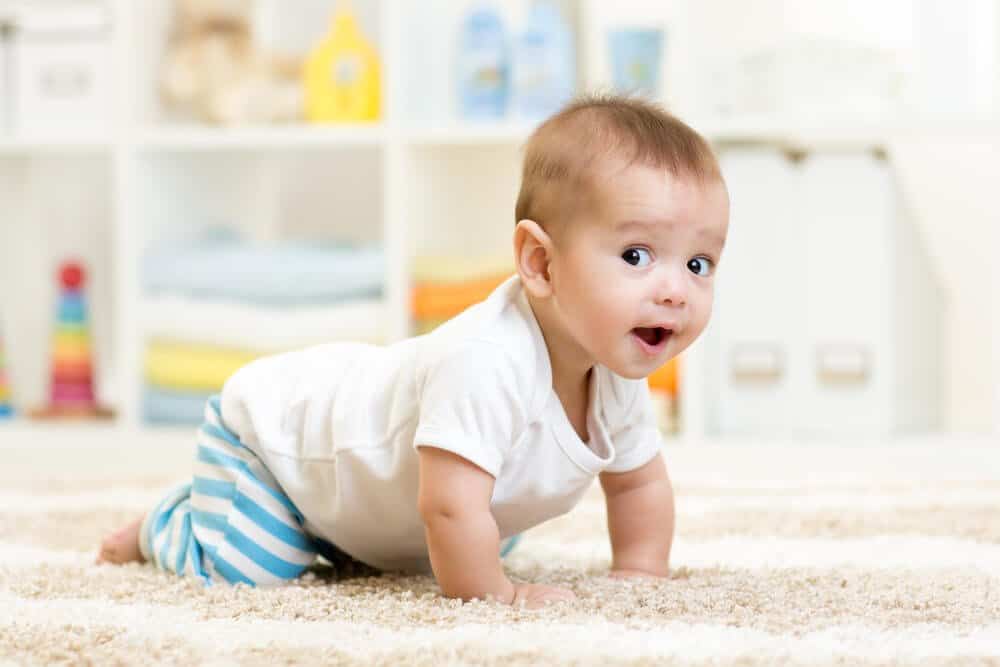 Our readers greatly enjoy this format of our blog articles.
So do we!
This is why it's time for another Q&A session. This one is for absolute beginners who have no experience in drop shipping at all.
We're really happy that our solutions are motivating and encouraging even for people who have no idea how it all works. This is why we will do our best to help you out!
1. What is drop shipping?
Drop shipping is an online business model.
It is really simple:
You find a supplier who sells items all over the globe (most typically, people find such suppliers on AliExpress)

You fill your webstore with images and descriptions of products available from this seller, and set higher prices on them

When someone visits your webstore and places your order, you buy this item from the supplier, but ask him to deliver the product on your client's address

You get the profit from EVERY purchase – your profit is the difference between the seller's price and your own price
As you can see, it's not difficult at all. This business model has tons of benefits:
You don't need to have anything 'physical' – products, office, warehouse, etc. All the deals happen in virtual sphere

You don't need to buy items in advance, this is why you don't have the risk of not selling them

You don't need to rent an actual office and warehouse, and you don't need to hire people to manage these facilities

You can start the business with the minimal financial investments, only spending money on the webstore development

You can run the business from any point of the globe – all you need is PC or laptop, and a stable Internet connection

You can increase the sellers' prices any way you like, and no one limits your profit

You're your own boss – the business fully belongs to you
2. How does the buying and selling process work?
So, you have a ready webstore with product images and descriptions.
A store visitor likes some of your offers, and places an order.
You accept the payment and ask for the client's name and address.
As soon as you receive the money from the buyer, you transmit the same order to the original AliExpress seller. AliDropship plugin does this automatically, so you won't get confused with all the orders, sellers, items, countries, addresses, etc.
The seller gets money and customer details from you, makes the package, dispatches it to your buyer, and gives you the tracking code.
You, in turn, send this tracking code to the client, and keep an eye on this order to see how everything's going.
Nothing extraordinary, in fact!
3. Can I do drop shipping without AliDropship plugin?
Well, yes.
The reason why people all over the globe use this plugin for WordPress-based online stores is that the plugin does the biggest part of the job automatically. Still, the plugin is quite young, even though this business model exists for a long time already. So, several years ago people were just doing drop shipping without any technical help.
We were doing the same – as you know, we have a huge experience of running our own drop shipping stores.
And this is exactly the reason why we created the plugin!
You see, as your business grows bigger, you find it more and more difficult to manage all the processes. To save your time and nerves, and to deal with the most common drop shipping challenges, it is better to go for automatic solutions.
4. What is WordPress?
Speaking in VERY simple terms, it's a piece of web publishing software.
It's the most popular solution globally used for building websites and blogs – around 28% of ALL the existing websites are created and managed with the help of WordPress.
You download it from the official provider, install it on your site – and here it is! Now you can easily and conveniently manage your website.
WordPress is free, user-friendly, and super flexible. There exist thousands of plugins, extensions, and themes compatible with it. You can download (or buy) any of them to boost the functionality of your website and make it totally unique.
5. What is hosting?
Again, let's talk in VERY simple terms.
Hosting is a service provided by experienced companies (you can try doing it yourself, but it will be really challenging to manage).
What do these providers do?
Basically, by giving you hosting, they help you upload all your website information to the Internet.
As soon as you get hosting, everything that you've added to your website (texts, pictures, videos, etc.) becomes accessible to Internet users. Therefore, people can find your website, browse it, and view it.
6. How can I make profit using AliDropship plugin?
The plugin does the biggest part of your technical job.
This way, it gives you enough free time to experiment with marketing strategies and boost your store sales.
The more time and effort you devote to marketing, the more impressive is the result!
7. Does AliDropship plugin have a trial period?
There's no demo or trial period, but we provide 30 days money back guarantee on the plugin.
8. Can I use your standard free theme without AliDropship plugin?
No, the themes will only work if you have installed the plugin.
9. Do I need to register my business?
AliExpress suppliers won't ask you for any official registration – they will work with you even if you're just an ordinary person.
Still, every country has its own legal rules. Check the relevant laws carefully!
10. Do I need to sign up drop shipping agreement to start business with you?
No, you don't need to sign any papers.
So, as you can see, there is nothing scary about drop shipping. You can easily handle it even if you have no previous experience at all, and if you use the right automated solutions, you will enjoy some truly awesome results.
We will be happy to see you joining our drop shipping community!
Join 325,000+ entrepreneurs who are already mastering new skills with our FREE Guide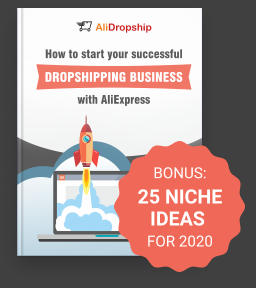 How to Start Your Successful Dropshipping Business with AliExpress
Get step-by-step instructions for newbies, expert advice how to build and promote your store, and best tools for AliExpress Dropshipping