14 SEO Trends Of 2020: How To Survive In The World Wide Web
Search engine optimization plays a huge role in digital marketing. However, the algorithms search engines use keep changing, thus requiring businesses to adjust their optimization efforts. Here are the SEO trends of 2020 you should know of.
What is search engine optimization?
SEO is the process and result of optimizing web pages for search engine algorithms. Whenever a user types a query into the search bar, engines (such as Google) compare the phrase with the content of various websites and show a list of them, with the most relevant ones on the top.
Long ago, it was a simple matter of whether a site contains the exact keyword or not. However, now things got a lot more complicated. And optimizing a site for search engines requires more than placing keywords throughout the text.
Why you need SEO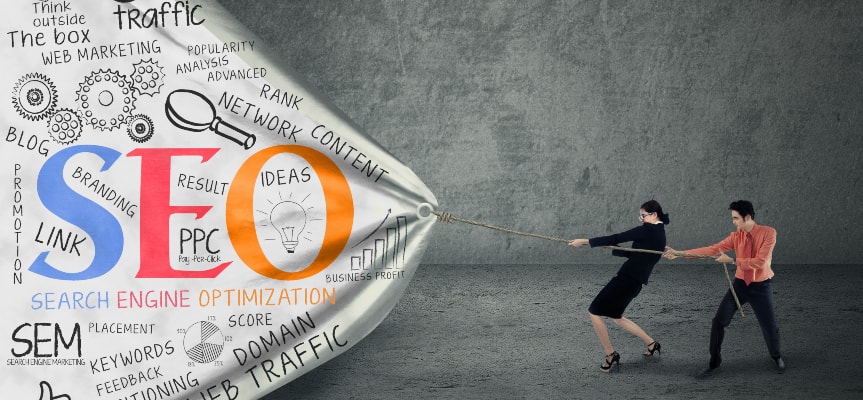 Some may think they don't need SEO since they promote products through social media, PPC and other tools. But ignoring SEO means neglecting one of the channels that could bring you more sales. Moreover, the so called organic traffic (the one that comes from search engines) may be even more valuable than the traffic from other sources.
For example, when I browse my Facebook feed, I may see a boosted post advertising a product. Ok, the ad has reached me, but that's all. Even if I do have some interest in the given topic, it doesn't mean I'll go and buy the product.
On the other hand, if I type something like 'Buy jeans online' in Google, there's a high chance I'm willing to buy a pair right now. So, search engine optimization is a vital part of any marketing strategy.
These are the trends that will shape SEO in 2020.
Major SEO trends of 2020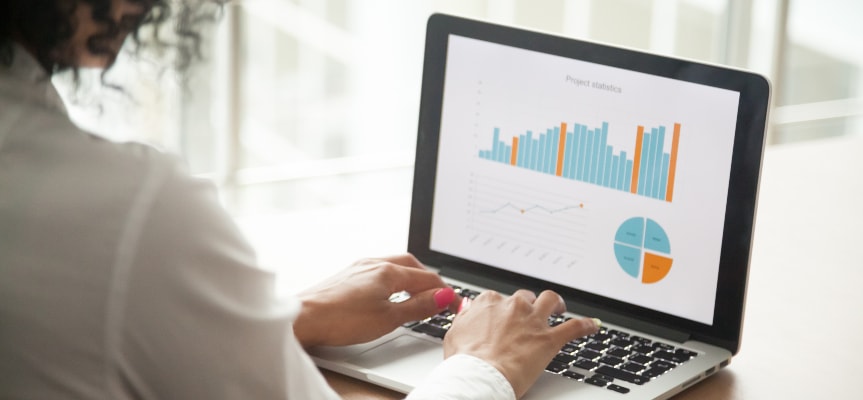 1. BERT update
BERT was Google's largest search algorithm update for the last five years. Its main feature is the ability to better understand user intent, i.e. what users really mean when they enter a query.
In short, BERT is a neuronet that analyzes texts and understands the real meaning of a word based on what words surround it. It means that even if you don't use exact keywords, Google will understand what the text is about based on other words, on how they're connected in this and other sentences, and other factors.
In other words, Google encourages content creators to focus on what users really want instead of placing unrelated keywords hoping to attract more traffic.
Moreover, the update allows one to capitalize on related topics. So, focusing on purchase alone is not enough. You also need to better understand what your potential customers want before and after the purchase to stay on top.
2. Zero-click searches
With various SERP (search engine result page) features such as featured snippet and Local Packs, 50.53% of searches result in no click at all. It happens because Google shows what people are looking for right on the results page, so there's no need to open the link.
However, it doesn't mean you shouldn't try to get to the #0 position. Simply speaking, you want to offer users an answer to their question but leave something unsaid. As a result, users will see that the article contains the answer but there's more to read and will follow the link.
3. Schema markup
If you want a chance to get to #0 position and improve your CTR, you have to implement schema markup. I'll try to explain what it is as simple as possible.
Any page on your site has several elements and even such elements can have an inner structure. For example, a text can be divided into several parts, each answering a certain question. While search engines do analyze these elements trying to understand what they are, a little help won't hurt. And that's when schema markup comes in.
By using schema markup, you can mark the elements on your site with various 'tags', thus telling search engines what these elements are. This is the logo, this is the product picture, this is its rating, the price, shipment time and cost, etc. As a result, search engines will analyze pages faster , better see the content and show it to users.
Schema.org is one of the most popular vocabularies (tag collections) used for schema markup.
4. SERP marketing
When you search for something, Google often shows you not just a list of links but also videos, Knowledge graph, a list of related queries ('People also ask' section), and pictures. This way, Google aims at providing users with as many types of content as possible.
As a result, Google prioritizes those websites that have several types of content. And this is another SEO trend of 2020: if you want to get to the top, you should optimize content for all the search elements, which is called SERP marketing. An article containing related pictures, a video and Q&A section has better chances than the one without such elements.
5. Voice search
20% of all Google queries are voice searches. With voice capturing technologies on smartphones getting better each year, one can expect this trend to continue. Moreover, such queries are usually very specific and use long-tail keywords, which means they have more chances to convert.
6. Mobile SEO
57% of all organic search engine visits come from mobile devices, and about 40% of people search only on smartphones. So, along with proper desktop site version, businesses should also build mobile-friendly versions.
Furthermore, take a look at the trends mentioned previously, and you'll see that some of them are related. More people use mobile search. Since typing on smartphones isn't easy, voice search is getting more popular. So, if you want to survive in 2020, take this into consideration.
7. Video content
This trend is not new but is still worth mentioning because 96% of people watch explainer videos before purchasing a product or a service. Also, 'How to' videos tend to get to Suggested Clips in SERP. Besides, as mentioned above, you have more chances to get to the top if you have several types of content including videos; not to mention people nowadays prefer watching rather than reading.
Other SEO trends of 2020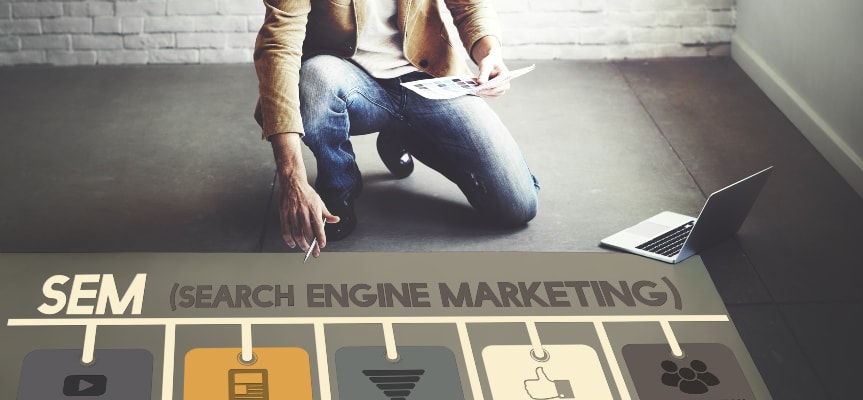 1. Long-tail keywords
Optimizing content for long-tail keywords is not a new trend, but it's still essential in 2020. Such phrases usually contain more than three or four words and often look like quite detailed questions. Here are some examples: How to clean the cat, what does the term computer describe.
Such keywords account for about 70% of all Google queries. Moreover, they convert 2.5 times more often than short-tail keywords. Therefore, it's always a good idea to use them in your marketing strategy.
2. Longer content
Although Google and other search engines now require high-quality content, they also consider quantity as one of the most important ranking factors. The average length of articles which regularly occupy the top 10 positions amounts to 2,000 words.
However, this doesn't mean that quality can be ignored.
3. Dwell time
Dwell time is the time a user spends on a given website after clicking on a result page and before returning to SERP. In simple terms this metric shows whether a user was satisfied with the content. Improving this metric is another SEO trend of 2020.
Longer time means the user has found what he was looking for. Consequently, Google ranks such sites higher than those which people tend to abandon quickly. Therefore, high ranking becomes impossible without high-quality content that satisfies searchers.
4. Security
HTTPS has become a must for any commercial site. Most search engines warn users if the site doesn't provide a secure connection, which can and most likely will scare them away. As a result, the site's bounce rates go up, which search engines regard as low performance. So security must become one of your first concerns.
5. Digital experience
Another SEO trend expected to rise in 2020 is digital experience becoming another ranking factor. Digital experience is how comfortable users feel on your site. It includes high page speed, clear navigation, neat design, visual materials, etc.
In other words, even if you have great and optimized content, you'll lose to competitors if people feel uncomfortable when visiting the site.
6. E-A-T
Google defines E-A-T as Expertise, Authoritativeness and Trustworthiness. When analyzing a page, Google tries to figure out its purpose and how reliable this information is.
So, when you create content, make sure it has a clear purpose – in most cases, it's entertaining or informing people. And make sure to use reliable sources and cite reputable experts.
7. Visual search
Simply speaking, this is just another way to search for something online except, instead of typing a query, you scan an object or a scenery. One could say that you put the picture into the search bar, and the engine returns links to websites. So, high-quality pictures related to the content are becoming very important.
Conclusion
As you can see, just like in previous years, Google wants websites to provide valuable content that answers questions and satisfies users' needs. For a successful search engine optimization, one has to create informative content that covers a given topic as fully as possible and is supported with visual content, reliable links, convenient design, etc.
These were the major and minor SEO trends of 2020. If you want to optimize your dropshipping store but don't know how to start, use AliDropship's SEO Packages.