AliDropship Blog
Get marketing tips, tricks and dropshipping inspiration right into your inbox!
Sign up today not to miss out a single post:
Automated Dropshipping Software: Wave Goodbye To The Business Challenges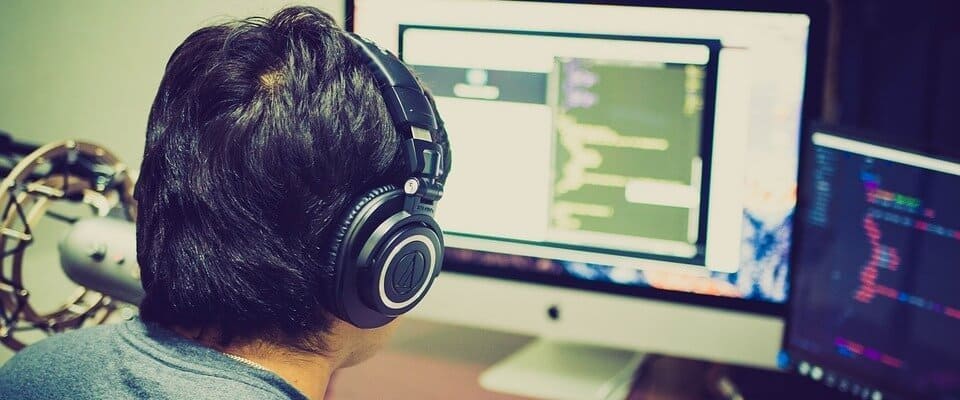 Automated dropshipping software has become a necessary tool to overcome basic challenges and get to the top in this business.
Even though drop shipping is definitely an easy business to start and run, eCommerce entrepreneurs face several challenges. While some of them are really easy to deal with, the other ones may pose sensitive problems. Anyway, when you first dip your toes into drop shipping, these issues are extremely important to sort out until your business grows bigger and these challenges become more and more difficult to cope with.
Surprisingly, the most common and straightforward day-to-day operations cause the most disturbing drop shipping challenges. Fortunately, you can easily overcome them with special software which handles these tasks automatically.
Of course, there are some operations where your involvement is necessary. For example, to provide the top quality customer service,
you need to personally communicate with your clients on every stage of the purchasing process.
But still, special automated dropshipping software can take over most of the management operations from you and make your business process work smoothly and automatically.
Let's look at the example of AliDropship and its features that make it really easy for you to manage your drop shipping business.
AliDropship plugin is software which was developed by a highly skilled team of experienced dropshippers who have a deep understanding of this business. The knowledge of each stage of drop shipping process allowed us to create a multifunctional solution to automate AliExpress drop shipping which is easy to understand and convenient to use. We do our best to cover all the problems that are typically viewed as drop shipping challenges. That's why this solution will be equally useful to those who have no experience at all, and to those who have already tried themselves in this business.
Table Of Contents
The most typical drop shipping challenges automated software can handle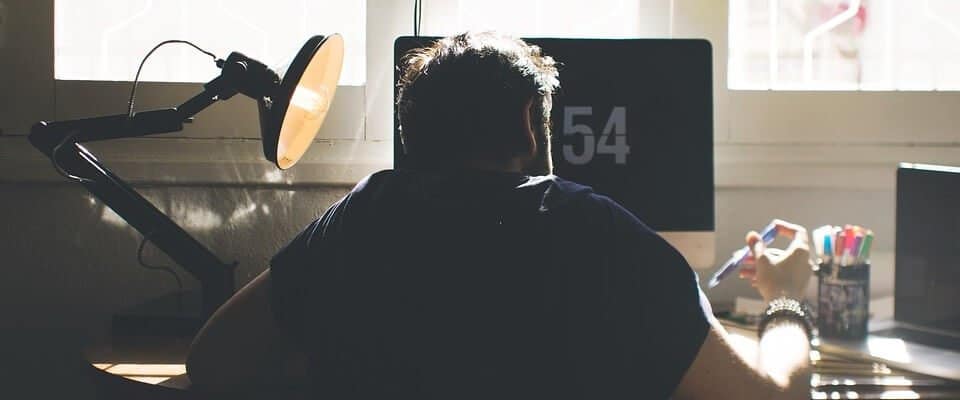 1. There is A LOT of items to choose from
As soon as you've chosen your primary suppliers and selected your future business partners, you are free to pick any of their items for your store.
It's great that there is plenty of products! You can add a wide range of items to your store, and renew your offer from time to time. This way, you open up lots of opportunities for your customers, and increase the chances they will make a purchase.
But.
How do you exactly choose the products for your store, make your offers look appealing for customers, and ensure you'll make a decent profit?
There is a guide you can use to find the right dropshipping products. However, going through dozens of products and checking EVERY SINGLE ONE sounds like you'll spend hours and days on it
Not to mention that, it will take you even longer to add these items to your drop shipping store. Each and every product. Manually. One by one.
How our automated drop shipping software deals with this issue
The solution we created for this purpose is automated product selection and import.
The drop shipping software works really simple. You set the features you need, and our plugin automatically searches AliExpress for items that live up to your request. Then, you can automatically upload the chosen items to your drop shipping store. You won't have to do all the job manually – it takes a few clicks and several minutes to carry out.
Take a look at this AliDropship Google Chrome extension.
It allows you to import products, edit their description, and place orders on AliExpress automatically.
While browsing AliExpress with this extension, you see a red bar with 'Import' and 'Edit' buttons.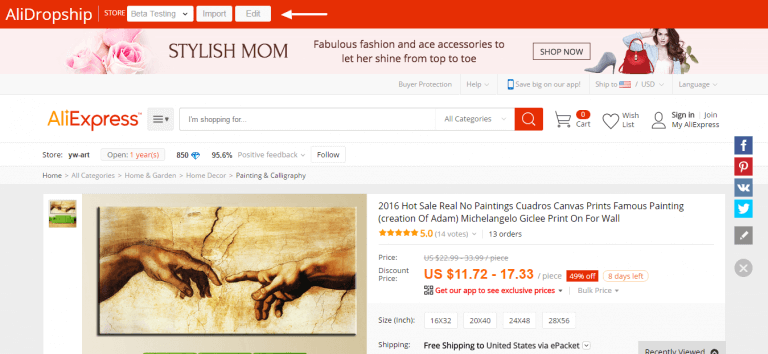 You can click the 'Import' button if you want to add the item to your store immediately. Alternatively, you can click the 'Edit' button if you want to make some changes into the product description before publishing.
Watch this video to learn more about the process:
There is no limit on the number of products you can upload. Also, all of them can be imported with all possible variations in size, color, etc.
When an AliExpress item varies in size, shape, color, constructional design, etc., it may turn out that your customers see only one featured image and don't click on it to learn more. For this purpose, AliPlugin has a wonderful Duplicate Option. It allows you to import every product variation as a separate item. Thus, you can make sure that your store visitors won't miss anything.
2. Your products must have some lovely descriptions
So you've added all the chosen products to your drop shipping store. Now it comes to the most important part: making your offers look appealing to consumers.
How can you achieve that?
Well, first of all, it's all about making a good-looking product page.
When you take the products from suppliers and add them to your store, you need to import photos, text descriptions, and customer reviews. Remember that all of these are vital for your success!
Surely enough, doing that manually also takes a lot of time.
How to cope with this challenge with our software
The already mentioned AliDropship Google Chrome extension lets you edit product info quickly and easily. When you click the 'Edit' button, you see a pop-up that allows you to amend:
General product data (title, permalink and category)

Price

Description

Variations

Image gallery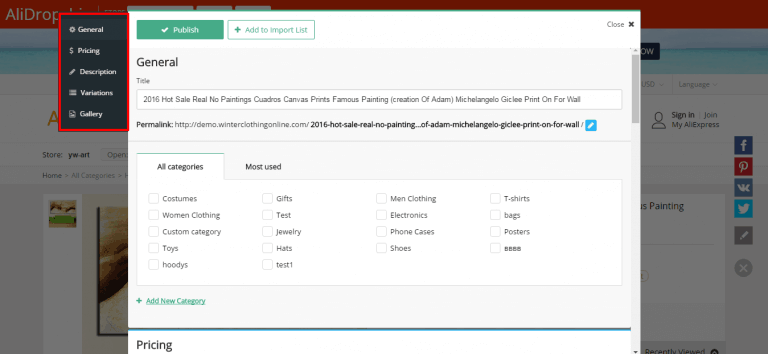 If you need more time for editing the product (for example, if you want to write a SEO-friendly article), click the 'Add to import list' button – the product will be invisible for customers until you make all the changes you want to. As soon as you are satisfied with the result, click the 'Publish' button, and the software will immediately make the product appear in your store. If you don't like the changes you've made, just click the 'Reset to Default' button.
Watch this video to learn more about the process:
Another drop shipping solution we created to overcome this challenge is automated reviews import.
This piece of our dropshipping software allows you to import not only the product name and description itself, but also all the customer reviews. Later, you can edit the imported information if necessary: rewrite the text description if you don't like it, select and edit product photos you'd like to include in the description, and pick the most informative and well-written customer reviews.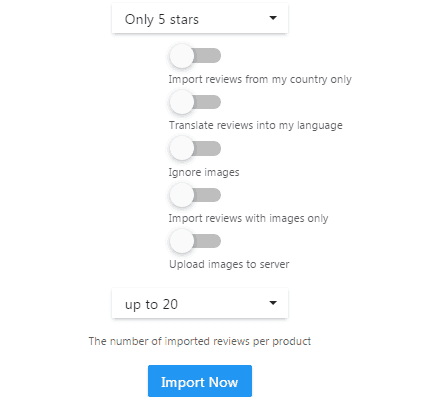 There is also an Ignore Images function. If you use it, you will only import the text part of every review without any photos. It is really convenient if you don't want the pictures taken by buyers to be shown in your store.
3. You need to pay attention to your pricing strategy
One of the most important part of a good drop shipping product is its low price. If you look at the products shown at such platforms as AliExpress, you might notice that the vast majority of items are offered for a really low cost. Therefore, drop shipping from AliExpress allows you to mark up your goods so, that you could make a decent profit. Buying from your store will not make your customers think that they're paying through the nose, because even the increased price will still be more than affordable.
However, it means that before setting ANY reasonable price for your items, you need to think out your pricing strategy. You may also have to spend some time manually editing price and product descriptions for each item you add to your drop shipping store.
How our drop shipping software sorts it out
The automated drop shipping solution we created for this purpose is automated price setting.
The software lets you easily increase all the product prices at once, without manually editing it. That's really simple: we have developed a special markup formula that automatically increases the product price the way you like it. You can apply this formula to all your products, or to some specific categories.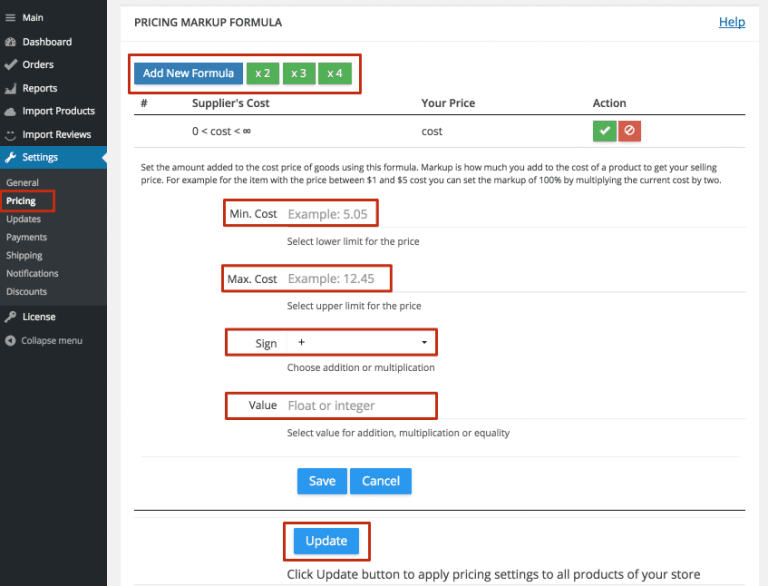 We review this formula from time to time, and it gets more and more advanced options and settings. Stay tuned to be aware of the newest updates!
4. You don't know what happens on the supplier's side
One of the key benefits of drop shipping business is your freedom from many concerns with regard to your products. You don't manufacture products yourself, you don't buy items in bulk, and you don't keep them in a warehouse. All you need to do is keeping in touch with the suppliers you've chosen, and promote their items in your drop shipping store.
And that's exactly where the trouble lies.
What if the supplier decides to change some features and details of the items, stop producing them, or if the products turn out to be out of stock?
These and many other situations will negatively affect your relations with customers if they decide to order these exact items. Customers' loyalty and trust are the keys to your store's success, so you should definitely avoid letting them down. In other words, you need to keep up with the last changes regarding to the items presenting on your online store . Even if there are hundreds of them. Even if they come from dozens of different suppliers.
How you can overcome this drop shipping challenge
The automated drop shipping solution we created for this purpose is automatic info updating.
With our software, you don't have to check your AliExpress suppliers everyday to make sure they've not made changes with their items. Alidropship plugin has an auto updating system that connects to AliExpress and automatically updates products info. If any changes have been made by the seller, it will automatically reflect on your site as well.

You can set any update interval you like: every 15 minutes, every hour, twice a day, or once a day. If you have already set the desired price manually, you can choose the settings to always keep the price on the same level and only change the product description and stock information.
The same goes for inventory. The plugin checks if the item is still in the supplier's stock, and updates information if necessary.
Please note, that even if you've added an item from one seller to your drop shipping store, and the seller stops selling this product, it's not a big problem. Find another AliExpress supplier who sells the same item, and only modify the link that you're going to use for placing an order. You don't have to change anything else (product title, description, pictures, reviews, etc.).
5. You must be really attentive about the orders
So, an Internet user comes to your drop shipping store, chooses some of your items, and makes a purchase.
What's next?
You need to recall who is the seller who's provided you with this item description, and then you have to get in touch with them as fast as you can. You clue them in on the order details: quantity and specification of the items, the buyer's name and address, etc.
Then, the supplier sends the exact number of products to the specified address. You, in turn, have to notify your customers that their orders are dispatched, and provide them with the tracking code to monitor their package location.
Can you do that at short notice and efficiently if your store receives lots of orders?
Is it always possible to keep everything in mind without missing or confusing something?
Can you be sure you always send the right order to the right seller, and don't mix up an address, name, products, or anything?
As soon as your store becomes popular (and that's your goal, right?), managing orders will become really challenging.
How our software can solve this drop shipping problem?
The automated drop shipping solution we created to streamline your business process is automatic order processing.
When a customer places an order in your drop shipping store, you don't have to contact the AliExpress seller by yourself. The software diverts the necessary information to your supplier automatically, so that you don't need to do it manually. It means you get rid of the risk to forget and mix something up.

What is also great, when supplier sends the package, AliDropship plugin regularly checks it for tracking updates. Surely enough, it does a lot for enhancing your experience!

Watch this video to learn more about this process:
6. Promotion takes more time than you think
In eCommerce, the right approach to marketing is highly important. The correct use of various social networks may bring in dozens of clients to your store.
To reap the benefits of drop shipping business, you need to spread the word about your store.
How could you pull that off?
By using different online promotion channels, of course!
Various social networks, such as Instagram, Facebook, and many others, can be used to make your store well-known to your target audience. Real experience of successful dropshippers shows that carefully planned and performed online promotion of drop shipping stores is a huge part of your commercial success.
However, as you can see from the story of Alex, managing such stores takes lots of time. This is exactly why Alex eventually decided to sell one of his drop shipping stores, and this is why we can surely say that marketing is definitely a serious drop shipping challenge.
How our automated dropshipping software promotes your online store?
Considering the fact that keeping your eye on several promotion channels at the same time is barely possible, we developed a special tool – Social Rabbit plugin that brings free stable traffic from social media to your store.
Social Rabbit covers 4 major social networks that generally play the most important role in raising awareness about your store: Facebook, Twitter, Pinterest, and Instagram.
All you need to do is to install this software on your drop shipping store in several clicks, choose the settings of posting, and you're good to go. The plugin promotes your social accounts by following, liking and commenting other users' posts. Check out our free guide to learn more about promoting your drop shipping store with the help of Social Rabbit. As for our own experience, the use of Social Rabbit has brought us 66 orders and $813 in just one month. Definitely worth trying!
The evident benefits of automated drop shipping software for your business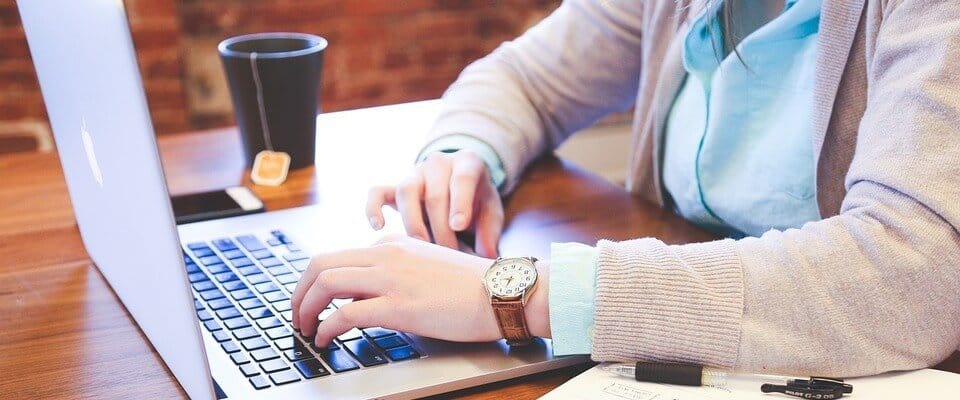 Generally speaking, drop shipping software lets you overcome the most common drop shipping challenges. Still, you can get a lot more benefits from using them.
Effortless store management
As you've already seen, setting up your drop shipping store is really easy with the right set of automated tools to help you out. You don't have to spend days and weeks on figuring out how this business works, and developing your own system of handling all the operations. The software does all that for you. All your data is gathered in your Personal account, so that you can easily see, manage and improve all the business processes.
Cutting down time and money spending
Your time is a precious resource. You don't need to waste it on something that can be effectively running without your involvement. If software can speed up and streamline your business process, it's reasonable to pass the torch .
Also, automation of drop shipping processes means that you won't need to hire anyone even if your drop shipping store's growing really fast, which means that you save tons of money on their salary!
Opportunities for business expansion
If you don't perform all of your business operations manually, nothing stops you from further expanding your business. No matter what you decide to do – try out a new customers' segment, add a new products category, or open a couple of new stores – you can always rely on the automated software which you already know and use.
As you can see, automation of drop shipping process contributes a lot in overcoming the most typical drop shipping challenges and also gives you a range of additional benefits. We've been using our software for a long time, so we can surely say it's really helpful and efficient. But we also look forward to YOUR feedback!
Have you ever used these or similar solutions? Do you have other notes or questions with this regard? Feel free to leave them in the comments section below! Your feedback and reviews drive us forward to creating even more advanced and convenient solutions!
Join 325,000+ entrepreneurs who are already mastering new skills with our FREE Guide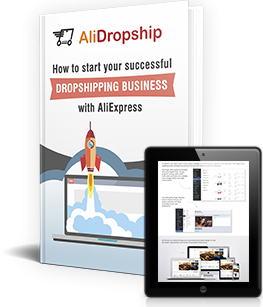 How to Start Your Successful Dropshipping Business with AliExpress
Get step-by-step instructions for newbies, expert advice how to build and promote your store, and best tools for AliExpress Dropshipping