How To Manage An Online Store: 3 Rules For Dropshippers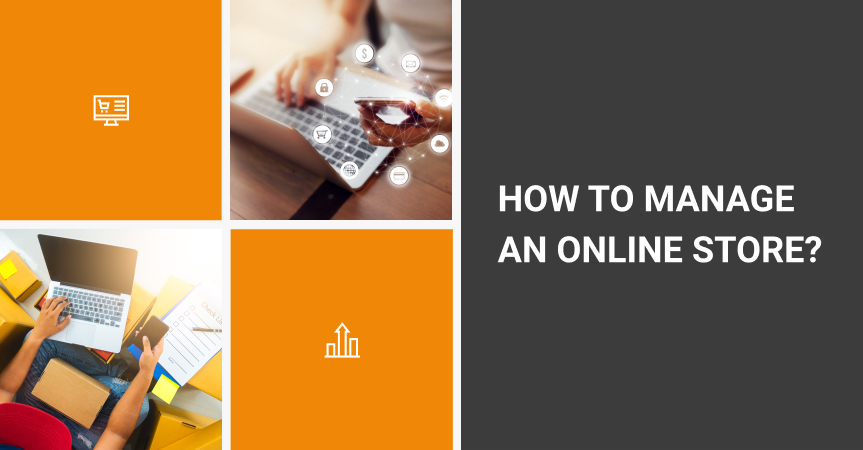 Have you ever wondered what to expect from your brand new dropshipping life? Handling daily operations in AliDropship's self-owned stores that make hundreds of thousands of dollars annually, I am happy to share my typical day and tell you a bunch of little secrets on how to manage an online store!
How to manage an online store: the basics
When you run a dropshipping store, it's easy to fall into the trap of being active 24/7 – like, you know, checking your inbox as soon as you are awake, handling an order return in the middle of a family dinner, staying super late to do some stuff in the store, etc.
Mobile technologies make it possible to work flexibly from any place and at any time, indeed. Unfortunately, some people think it means they should be managing an online store all day round to cover as many tasks as possible.
Please don't.
Rule #1 is to organize your day in a way that lets you have enough free time that is NOT dedicated to your business at all. Remember that you don't run this business to make yourself exhausted and burnt out; quite the opposite, you launched your store to make money in an easy and enjoyable way, right?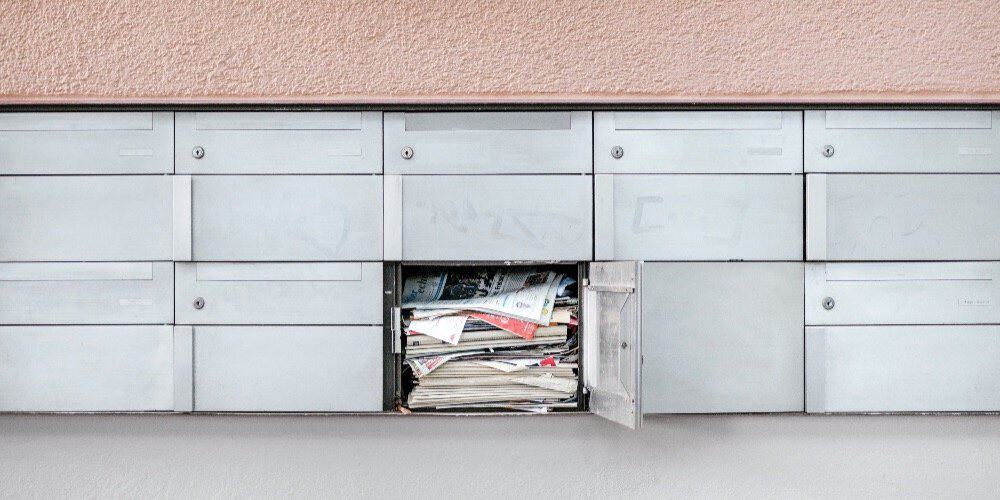 So, what's the proper way of running an online store? My working day starts with checking my inbox.
When I look at my emails, I concentrate on the following types of letters:
It happens a lot in ecommerce. A person places an order, pays for it, and then says, 'Hey, look, I changed my mind, I still want this T-shirt, but in a different color. And a different size, too. And oh, can you also add a pair of sunglasses to my order?'…
It might seem tricky at first, but you get used to it soon. It's really important to discover these letters in time. If you haven't transferred the order to your AliExpress supplier yet, you can easily make the necessary changes.
And even if the order was already processed, it's no big deal. You still can fix it by contacting the supplier directly and describing the query if you act immediately.
It's not uncommon for buyers to change their minds completely, and that's another part of ecommerce business management. For whatever reason, they may feel that they don't want the item anymore, and cancel the whole order. Why not? They have the right to.
Alternatively, a refund letter can come from a customer who is tired from waiting for the delivery and thinks that the package is lost, or from a buyer who is not happy with the quality of an already received order.
In any case, these letters require my close attention and careful work that always starts with contacting the original seller on AliExpress.
Creating a more personal experience for users is a really important aspect of selling online. By personalising your customer's experience, you will reap great rewards when it comes to sales.
Focus on creating more personal ads and offers based on previous browsing behavior, thank you emails, notes included with delivery and shout-outs on social media are great ways of showing your customers some love.
In this aspect, small dropshipping stores have an edge over big online companies. So, make sure to devote the time to create a personalised experience for your customers.
Adding a chat box function to your online store
If you want to create an online store that consumers will enjoy visiting and return for future purchases, you must provide high-class customer service.
It's common for online consumers to have some kind of questions about a product or service and by equipping your store with a live chat function, you drive them a bit closer to making a purchase. This is a great solution to connect with your customers and make them feel heard and get their issues resolved.
Oh, here comes the most interesting part of managing your online store.
I check the tiniest details of all the PayPal and Stripe payments because, you know, stuff happens.
The thing is, payments made with the help of credit cards can sometimes turn out to be a fraud attempt. This is why I perform a very careful check to make sure that:
My buyer's name (the name of the addressee) is the same as the name of the card holder
The country of delivery is the same as the country of the card holder's residence
There were not more than 3 payment attempts made from different credit cards
What if the payment was successfully processed but personal details don't match? In this case, I email this customer and ask to send their ID to make sure this purchase was legitimate. But what if there were attempts to use several different cards to process the payment and all of them were declined? I normally cancel the order because this purchasing behavior is typical for fraudsters.
Given that I run over 20 dropshipping stores, I have to do tons of work sorting all these emails out. On average, it takes me about 4 hours per day to go through all of the letters and to take the necessary actions.
And here I'm talking about a normal, ordinary day when I only have to process about 50-60 orders. When it's pre-holiday time, online shopping activity rises and the amount of purchases goes up like crazy. So, the workload obviously gets heavier. That's the thing you need to consider when you get your store prepared for any holiday season.
How to manage an online store: the core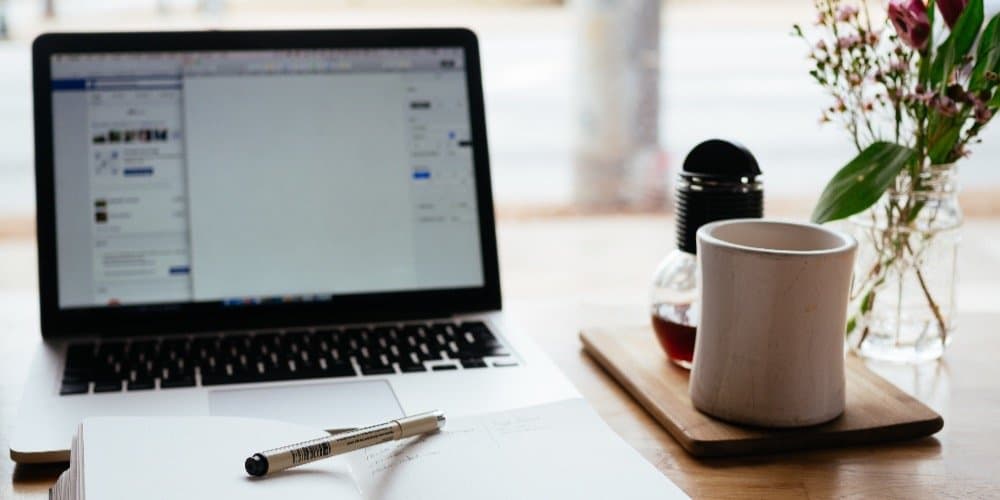 As a dropshipping store manager, I have this really curious element of my daily routine related to order fulfillment. To be more specific, it's all about checking the customers' mailing details before transferring them to the relevant AliExpress seller.
During this part of the day, I:
Check the spelling of the addressee's name and surname
You won't believe this, but yes, people make spelling mistakes in their own names and surnames.
Fun fact: you won't even notice it if your customer is a foreigner and you have no idea about the most common names in this country.
This is why it's important to have some knowledge about your target audience, or at least do a little online research and check the spelling of unfamiliar names.
Obviously, this is not the only thing that can get mixed up 🙂
Check the ZIP code
Obviously, I can't possibly know any person's ZIP code, but there are cases when I'm 100% sure that the details are incorrect.
Some people just leave this field blank.
Some people write their phone numbers in this field.
How do I know if it's a phone number or just a wrong combination? I try to learn the ZIP code formats for the regions where my customers come from. If I know, for example, that this area should have a ZIP code that looks like SW1A 1NH (7 digits, 2 numbers, 5 letters), but the provided code is something like 644053 (6 digits, 6 numbers, 0 letters), it's evident that there is a mistake.
Check the 'Additional Details' field
For some reason, some people use this field instead of the right one and write their addresses here. I don't exactly know why anyone would do this, but it doesn't actually matter – I take a careful look at this field anyway.
Rule #2 is to pay attention. If anything seems questionable to me, I simply write an email to the customer and ask him or her to confirm the shipping details, or to submit them once again.
This time-consuming, but simple procedure is essential. If I blindly submit incorrect shipping details to an AliExpress seller, it will most likely result in delivery troubles.
I could share lots of tips on how to run an online store, but most of this information (including small details) can be found in other articles on our blog. So, I'm going to give you two general recommendations on selling products.
Advertise your goods on social media
You can find dozens of online selling tips on AliDropship's blog that explain how to find popular products, how to drive traffic to your shop with SEO, tips on using Google Ads and other tools, content marketing, etc. The team and I use all these methods, but most sales still come from social media, and particularly from Facebook.
Why are social media so efficient?
Partially, it's because certain networks have very large audiences, which makes it easier to find customers among them. Partially, it's because social media have turned into shopping destinations. People are not just used to seeing ads in their feeds. Often they expect to see an ad, find an interesting product, and buy it.
So, while using other advertising methods is desirable, social media promotion is a must for a successful online store! Describing how our team runs social media campaigns could take too long, so I recommend reading the corresponding article dedicated to our Facebook marketing strategy.
Email marketing
Another great way to raise sales is to send emails to previous buyers and new leads. On the one hand, the revenue from this channel may be much lower than what you earn from other sources. On the other hand, email marketing is mostly used in remarketing, which is very cost-efficient.
When you advertise goods to a new audience, these people are unfamiliar with your business and products. But if somebody left you his or her email, this person is more willing to get letters from you and buy goods.
So, sending emails should be part of your dropshipping routine, too. As for what kind of letters you should write, here's the list of the most popular email types:
Product updates: tell potential customers about new arrivals.
Sales notifications: tell customers about upcoming sales or discounts.
Abandoned cart notifications: remind previous website visitors about the products they wanted to buy before leaving the site.
You don't have to send these letters every day. Two or three times a week should be enough. Moreover, you can create email templates to save time.
How to manage an online store: the bottom line
After I sort out all the emails for today, I go ahead with the core part of managing an online store: order processing.
As you can guess, this procedure doesn't take much time because the plugin does it all automatically. All I need to do is click the 'Place Order' button, and basically, that's it. The system does all the rest. After the supplier sends me the tracking ID, the plugin automatically grabs this data and connects it to the order details.
After this, I only need to change the order status to 'Shipped', and the client will automatically receive the email notification about the successful shipment and the tracking ID. Given the amount of work I need to do manually every day, this is a huge time saver, obviously.
If you want to boost the performance of your online business, it is absolutely a must to track every kind of statistical data you can gather.
Once a week, I calculate the net profit: overall revenue minus advertising expenses minus the cost of ordered items.
Plus, I provide my colleagues with data on our buyers' purchasing behavior. For example, I can see the customers' country of origin. What's more, I surely can tell what items sell best in a given period of time.
These details are valuable for our Internet marketing specialists because such data influences the product policy, the ads targeting, the amount of money spent on promotion, etc. I am not directly involved in the creation of promotional strategies; still, I can sometimes give a piece of advice to marketers when it comes to one specific store we run.
This store is all about a highly specific fan niche, and I'm actually a fan of it myself. Therefore, I know which communication tricks and product offerings can work well there.
Managing an online store: dropshipping takeaways
In my experience, the most important thing about how to manage an online store is sticking to a healthy work-life balance.
The best solution is to work ONLY within a specified period of time that is convenient for you. Never sacrifice your personal life for the business' benefit!
Lots of tricks can be used to minimize the time you're spending. For example, I have pre-written email templates for almost every occasion. Additionally, I use AliDropship's automated solutions that help me get enough time to sort out various queries that appear because of the human factor.
Plus, your dropshipping life is much easier when you are an expert in your niche.
Rule #3 is to dedicate your store to something you know well. The more experienced you are in this particular field, the easier it is for you to predict what will work best for your customers.
This passion is what motivates you to keep going and to grow your business. I hope these tips on how to manage an online store will help you find the proper balance, and I wish you the best of luck with your awesome dropshipping stores!