Holiday Advertising Ideas: Let's Make Your Store Ready For Special Shopping Events!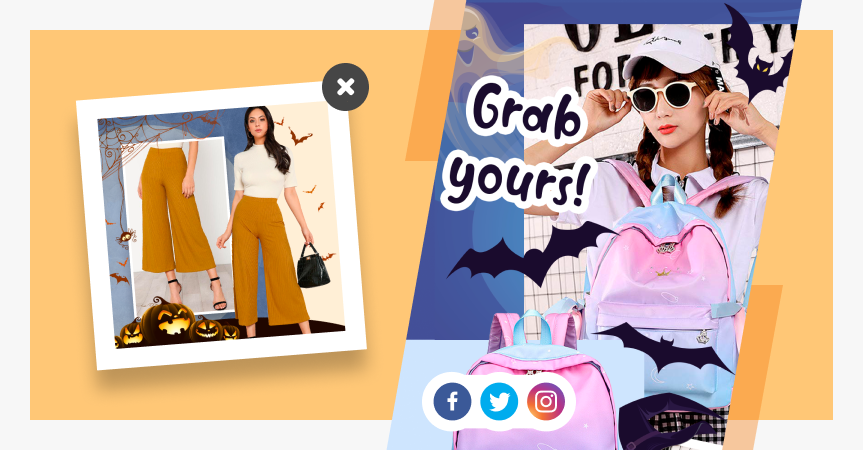 The holiday season is upon us! What does it mean for you as an online store owner? It's high time to look for smart holiday advertising ideas and get ready for your buyers' booming activity!
So, how to prepare your store for the holiday season? What should you pay prior attention to if you want to get record profits? Should you prepare only for the national holidays, or Black Friday and Cyber Monday are also important for eCommerce? Keep reading this article, and you will find the answers to all these questions.
In fact, it's best to come up with holiday advertising ideas long before the particular holiday. You should think of the product range, advertising strategy, and so on. You will actually have to devote a lot of time to these aspects. However, if you want to beat the eCommerce market and make a fortune during the holiday season, we have a great solution for you.
How should your holiday advertising be carried out?
Based on our personal experience and our customers' feedback, we would like to remind you that you should prepare your online store for the holiday season well in advance. Why?
Imagine this lengthy process: your potential customer opens your online store, finds the product he is interested in, thinks for several days, then orders the item. And not to mention that it takes a lot more time to process the customers' orders, to pack the goods, and, finally, deliver the packages.
In any other period of the year this would be all right. But in the case of the holiday season, your customers are risking too much not to get their orders in time before the holiday. Even if the delivery service makes the delivery on the last day before the holiday, your customer will have to worry a lot. However, if you start your preparation in advance, situations like this are almost impossible.
Is there a checklist?
In fact, there is a checklist which includes the most essential aspects of holiday advertising. You may find the detailed checklist in our article which was published a bit earlier. In the article you're reading now, we will also go through the very aspects of the holiday preparation procedure. Most importantly, we will offer you an easy way out of this situation if you're not ready to devote your personal time to all these actions.
What does a holiday advertising checklist include?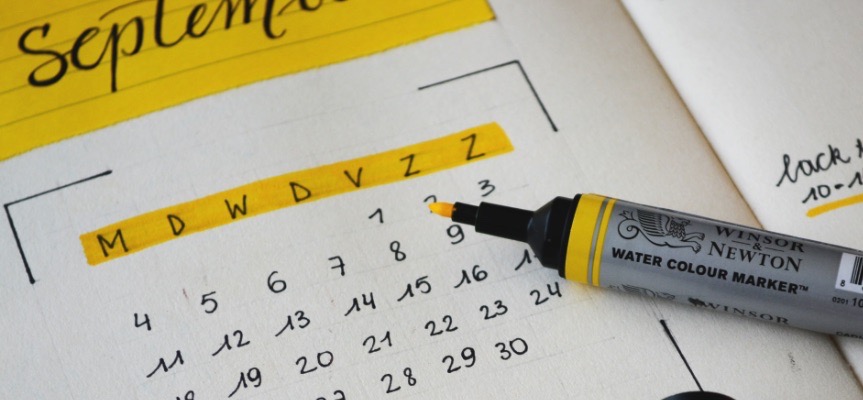 1) Check if your online store functions in a proper way
You should make sure that your website is ready to serve the customers. So, check if your store works to its best on all types of devices. Then, test all the buttons and make sure that all of them are active and lead to the necessary pages.
We also advise you to make the process of product ordering as easy and short as possible. In that case, your customers are unlikely to leave your store at one of the purchasing stages.
2) Review your product offer
As a rule, during a period of holidays, online store owners bet on the group of products that are more likely to be sold out. It's all about the products which can be bought as holiday gifts.
Moreover, here is the second important aspect of your product offer. We recommend that you indicate the delivery date as precisely as possible. The problem is that your customers would like to get their orders before the very holiday because in most cases they buy those items as gifts.
Do you want to receive your Xmas gift at the end of January? We suppose you don't. Neither do your customers. It's unacceptable even if they get their orders on the last day before the holiday, because that's not the service they expect from your store.
That's why your main goal is to provide your customers with the opportunity to buy interesting products or services at reasonable prices. Another equally important aspect is to let them make plans and have an idea when to expect the delivery.
3) Make a promotion calendar
Since there are lots of holidays, and you're supposed to get your store prepared for them in advance, we recommend you to think of your promotion calendar. Take as a rule that it's necessary to start your holiday advertising not less than 3 months prior to the very holiday. Make sure that your customers have enough time to learn your product range, make their purchasing decisions, and wait for their orders.
In some cases, you'll have to start preparing for one holiday when the other holiday marketing campaign is still in full swing. But, don't worry! We believe you can handle it. 😉
4) Make tempting price offers
When conducting a holiday advertising campaign, you need to make several low-priced offers. In fact, you may advertise your store, fight for traffic, and so on, but if your products are sold at the highest prices ever set on the market, your efforts will go in vain. Rethink your current price policy completely – it's the holiday time! People are waiting for special price offers.
So, try to attract the customers by means of hot and competitive prices. Moreover, you can think of some products to sell together as one item – for example, two-in-one packages and so on.
5) Revise your SMM strategy
In order to notify your potential customers about some events related to your store, you need to be active online, especially on social networks. When doing holiday advertising, make sure that your accounts on major social media platforms are managed in a proper way. What does it mean? You post lots of entertaining and educational articles, notify your customers about hot offers, and so on.
By the way, it's important not only because of the fact you attract the customers who are already following your accounts.
Let's imagine that holiday shoppers want to order something from your online store. If they don't know anything about your website, what will they do? Right, they are going to look for some information about it on the Internet. That's why, in the case of a properly managed online store, these users are more likely to place an order on your website.
Wow, it turns out that you have a challenge before the holidays! You'll have to devote considerable time to these preparations. But this game is worth the candle!
However, if you're not ready to spend much time on such actions, or not sure you can handle it, we have a way out for you. You may use our new brilliant service!
Meet Halloween Marketing Services Bundle – a special pre-holiday offer!
We are glad to present you our new bundle which is called Halloween Marketing Services Bundle. It includes the following services provided by top class AliDropship experts:
3 image ads and 3 video ads + target audiences
A Facebook Cover for your FB page to announce the Halloween Sale
Effective social media posts (15 engaging posts for the Halloween week and more)
A Halloween guide for your store (a detailed tutorial on preparing your store for the holiday season)
We are happy to inform you that you have an opportunity to buy this bundle at a 13% discount just for $199!
Now let's look at the services available in this package in more detail. How can they help you generate holiday marketing ideas for your online store and boost your sales?
1) 3 image and 3 video Halloween-themed ads
Since you can't make your store efficient without advertising, our team is happy to provide you with a unique package of 3 image and 3 video Halloween-themed ads. That's why, if you need a high-converting advertising campaign for your online store, you're more than welcome to contact the AliDropship team. We will make every effort to make your business journey more convenient and profitable.
What exactly is this service about?
Our experts are going to prepare 3 image and 3 video Halloween-themed ads for your store so that you could place them on the most popular social networks – Instagram and Facebook. This package includes the following: 3 images and 3 videos created by our professional designers, advertising texts, and recommendations on the audience to target. By the way, this service includes its own guide to manage your ads. That's why it will be so easy for you to figure this out.
2) Posts for social networks
We are also glad to provide you with 15 amazing posts for your accounts on social networks! We are talking about the most popular social media platforms – Instagram, Twitter, Facebook.
Our experts will make templates for 15 posts for you to place in your store's feed. Since all of these three social networks have different standards of post publishing, we will provide you with all the necessary elements (including images and texts) so that you could assemble these posts as you see fit. No need to design anything on your own!
Moreover, this service is also provided together with its own guide which is supposed to help in case of some questions.
That's why our team suggests that you save your time and leave these boring things to us. Since our experts have a lot of experience in this field, you're more likely to succeed!
3) Halloween guide for your store
What is more, together with the Halloween bundle, you also get the Halloween guide for your store. Do you want to know how to get ready for Halloween? This guide is a must-have for you.
Here is what our new bundle comprises! If you're still not sure about purchasing this package, we've decided to make some caveats.
The services within our new bundle can be used only for Halloween. You have an opportunity to benefit from each of these services throughout the entire year if you buy them separately before other special events. In that case, you will be able to carry out advertising campaigns before each holiday shopping season starts.
It's not necessary to sell only Halloween-themed goods. This bundle doesn't require a particular product range. So, you're not supposed to give up selling smartphones and put some Halloween masks and other Halloween-related products on sale. What is necessary for you during the pre-Halloween season is to make ads in the Halloween style. That's it, a genuine interest in your store is ensured!
Our goal is to prepare all the materials that are necessary to make a post and place an ad on the social media platforms indicated above. What is more, we provide you with guides which can give you a lot of important information.
We give you all the necessary texts, images, and so on. All you need to do is to make use of these data and launch your pre-holiday season advertising campaign. So, you get cool ads, AND improve your advertising skills at the same time. Sounds tempting, doesn't it?
Holiday promotion ideas
And finally, here are a few holiday marketing tips you may find useful for advertising your offer on different channels. Remember, you don't have to use all available channels but can focus on a few you find most effective.
Even if you don't usually use search engine optimization when promoting your business, it's a good idea to attract potential customers through search engines during the holiday season. The thing is people start searching for specific things. For example, we start looking for gift ideas long before the holiday comes.
Such queries are very specific, and the intent to buy in these cases is very strong. So, it's a good idea to launch a Google Ads campaign targeted at such search terms.
But don't forget to offer incentives to make your ad really tempting.
Show your offer on Instagram
Instagram is heavily focused on visual content. At the same time, many holidays are also associated with certain visual elements and colors – for example, pumpkins in the case of Halloween. And that's your chance to drive traffic to your online store or landing pages.
The holiday season is the time when people watch a lot of holiday-themed content and post their own pictures and videos on Instagram. So, it's only natural to become a part of this trend and try driving free traffic with content marketing.
On the other hand, launching a paid advertising campaign can bring much better results. Of course, your ads must be relevant though.
Another way to benefit from holiday advertising is to run a giveaway on social media. Why limit yourself to Instagram only? Use the network where you have more followers or simply duplicate the giveaway on several platforms.
There are plenty of ways to make your business noticed: free shipping, free stuff, discount coupons, etc. Check out these 10 Instagram giveaway ideas to learn how to make such offers attractive.
Remind of yourself with emails
Email marketing is a crucial component of any promotion strategy, and it works great for the holiday season as well.
First of all, it's another way to deliver your message to potential customers and tell them about new holiday-themed offers and discounts. Second, it's an opportunity to congratulate them on the upcoming events. And finally, it's a way to remind them of your existence. Even if they don't buy anything from you now, an email at the right moment may lead to a purchase later.
Email marketing can be used not only to attract new customers but also in remarketing campaigns to turn previous site visitors into returning clients.
To make your letters more eye-catching and offers more tempting, make sure to mention incentives in your headlines.
Personalize your offers and messages
In advertising, including digital marketing, it's very important to target the right audience. However, in most cases, target audiences are not homogeneous. Often you can break down your audience into smaller segments, so take this into consideration when you develop your holiday marketing strategies.
Analyze your data (from Google Ads, Facebook and Instagram advertising, website analytics, etc.) to understand what segments or even sub-segments constitute your audience. And then thinks about what words and stimuli you can use to reach them.
You can also use this approach to create lookalike audiences to see if you can attract even more customers with similar characteristics.
So, are you out of holiday advertising ideas? Don't you know how to prepare your online store for Halloween and boost your sales considerably? So pay particular attention to our new Halloween Marketing Services Bundle! We hope it will help you get the maximum benefit from the holiday season! Best of luck with your pre-holiday preparations!