Facebook Lookalike Audience: A Step-By-Step Manual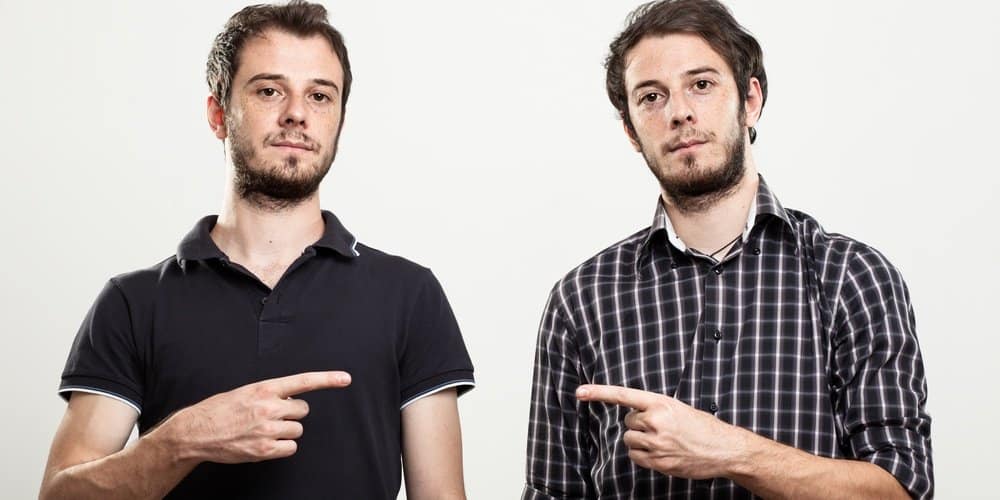 Do you want to attract more clients to your online store using Facebook advertisements? Use Facebook lookalike audience – a custom audience type that helps you easily find more people interested in your products, and manage your advertising budget efficiently!
What is a Facebook lookalike audience?
Lookalike audience is created through a smart targeting: your store visitors' behavior gets analysed as the system collects the data about the target actions performed on your site. These targeting actions, for example, are submitting the email address, adding a product to cart, making a purchase, etc.
Then, the gathered data is used to scan Facebook and to find the users who have a similar behavioral pattern: they become your new target segment, and they see the ad campaigns you launch in Facebook.
There are obvious benefits of setting up this kind of audience:
You don't inform random people about your products – you only target the genuinely interested users, which is why you can count on the boost of your conversion rates.
If this lookalike audience is configured correctly, you can acquire lots of loyal clients – your advertisements will be received positively as they match the users' interests.
Your advertising budget is managed more efficiently because you focus your promotional efforts on a specific audience of potential clients.
We use lookalike audiences to promote our own online stores, and the results are great!
To create lookalike audiences, it is possible to use both the basic and the custom audiences of the online store. The basic audience can be built upon:
Your clients' emails
Your online store traffic
The subscribers of your Facebook business page, or Instagram account followers
Custom audience
From this article, you will learn how to create lookalike audiences on the basis of your clients' emails along with an individually set up audience of the buyers who made a purchase in the last 30 days, and use it to launch an advertising campaign.
So, let's start!
Setting Up Email List Lookalike Audiences
Typically, a lookalike audience based on emails turns out to bring you the best results. Why? Because you can take the existing client list and use it as the foundation for building your lookalike audience. So, in some way, you 'clone' the already existing client base.
To create a lookalike audience based on the emails database, you first of all need to use the same email list to create a custom audience.
Creating a Custom Email Audience
In Facebook Ads Manager toolbar, go to Audiences tab.
Press «Create Audiences», and choose «Custom Audiences» option from the dropdown menu.
In the first window, choose the "Customer File" option.
There are two options of adding your email data: upload your data as a file/copy and paste the data, or import it from MailChimp.
If you are uploading your list of emails, click on the «Add a customers from your own file or copy and paste date" line.
In the new window, in the "Original data source" tab choose the "Directly from your customers" option.
Then, upload your list of emails (in our example, it is a CSV file). After adding the file, press "Next".
Please note: The uploaded file must contain the information about your clients' countries of origin, and their emails, obviously.
After pressing the «Upload & Create» button, you will see a progress bar and the number of the successfully uploaded data rows.
Now, in the «Next Steps» section, choose the «Create lookalike audience» step.
Building an Email Lookalike Audience on Facebook Ads
In the new «Create a Lookalike Audience» window, you will see the newly created custom audience in the «Source» field.
Choose the target country (the one that comprises the largest part of your email list), and choose the audience size. Consider starting with a 1% lookalike audience and scaling it from there. Then, click Create Audience.
As you can see, the audience is quite big. Below, we will explain how to narrow it down.
Creating Conversion Facebook Lookalike Audiences
Conversion Lookalike Audiences give you an opportunity to find new customers using the custom audiences that were created on the basis of the target actions taken in your online store.
For example, you can create a lookalike audience based on such targeted actions as ViewContent, PageView, Add to Cart, InitiateCheckout or Purchase.
It means that the members of this particular lookalike audience will be (in some way) similar to the users who added a product to cart or made a purchase in your online store.
These lookalike audiences yield the greatest results in your advertising campaigns!
Only a custom audience of at least 100 people can be used as the basis for a lookalike audience!
Let's go through the step-by-step process of setting up a lookalike audience based on the custom audience of users who made a purchase.
In our previous article, we described how to set up a custom audience of the users who have taken the target action in a store.
So, now, we will create a custom audience of the users who have made a purchase in our store, and we will use it as the basis for building a lookalike audience.
For our example, we used a custom audience of all the clients who have made a purchase within the last 30 days.
Here is how we set up this custom audience:
On a website, the "Purchase" target action is tracked with the help of Facebook pixel. For each store, we use a separate pixel to collect and use the gathered data more accurately.
So, in Facebook Ads Manager, in the Audience tab, we choose the Create Audience tab and then choose the "Lookalike Audience" from the dropdown menu.
In the new window, in the Source section, we select the custom audience based on the customers who made a purchase within the last 30 days.
In the Location section, we choose the necessary country – in our example, it is the United States.
Then, we select the Audience Size. We choose 1%. Even such a small percentage provides us with a sufficient number of users. We will show how to narrow down your audience below.
To create an audience, we click on the 'Create Audience' button.
The freshly created lookalike audience will be forming for some time.
As soon as we see that our audience has the "Ready" status, we can use it for setting up our advertisements.
It may take from 6 to 24 hours for a Lookalike Audience to be created. After that, it'll refresh itself every 3 -7 days as long as it is actively used for ads targeting.
How to narrow down a Facebook lookalike audience?
Now, l will show how to make a more narrow lookalike audience with the help of more precise targeting settings.
In this article, we were creating two types of Facebook lookalike audiences: the one based on our clients' emails, and the one based on the "Purchase" target action. For both of the audience types, you can apply the narrowing down settings.
For example, I want to advertise this mug with a cat pattern.
To use a lookalike audience, I need to choose it when configuring an advertisement in the Audience section, by clicking on the Custom Audience window.
To narrow down a lookalike audience when configuring an advertisement, I need to select the age range and gender of my audience.
For example, I want to show my cat mug advertisement to women aged 18 to 24.
Note that in the Locations section, you will immediately see the same country that was selected for creating a lookalike audience.
After applying the selected age and gender settings, the audience that consisted of more than 2 million people shrunk down to 680.000 users.
Now I will narrow down my audience further: to achieve a precise targeting, I will specify or even exclude some of the interests.
After applying this detailed targeting, my audience size reached the mark of 190.000 users.
This audience is really specific, which is why it will ensure a high efficiency of my advertising campaign.
Main takeaways of building a Facebook lookalike audience
It's not strictly necessary to narrow down the created lookalike audience: you can keep it as is, and show the advertisements to all the users from the audience. However, our experience shows that a more narrow audience means a more efficient advertising campaign.
Speaking about the conversion costs that we get when using a lookalike audience, I need to mention that they are always significantly lower than the identical costs appearing when the targeting is based on user interests.
There is nothing surprising about it: when we set a lookalike audience, Facebook shows our advertisements to the users resembling the people who already performed the required action in an online store, so, logically, their behavioral patterns are quite similar.
One of biggest advantages of creating a lookalike audience is expanding the reach of the REALLY RELEVANT target audience for your Facebook advertising campaigns. You can start with 1% match and later scale up to 10%. This function gives you plenty of opportunities for experiments, and your further actions only depend on your advertising budget!
Try to create a Facebook lookalike audience for your online business today! We are waiting for your personal experience and your questions in the comment section!