Is Your Online Store Ready For Ecommerce Holiday Season: The All-Inclusive Checklist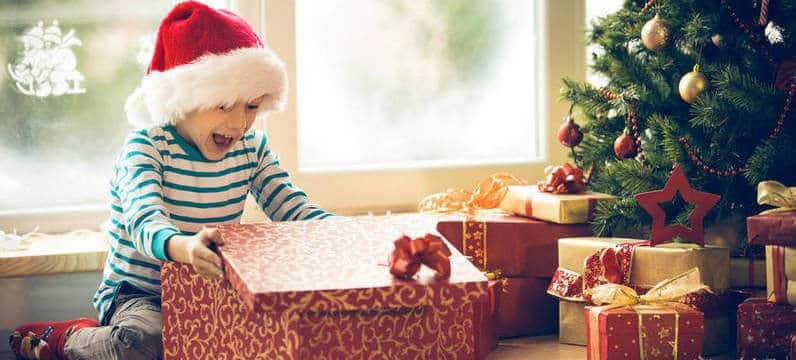 The trick of a proper holiday ecommerce management is to have your business prepared for the high season. Here are some tips we are happy to offer you!
We all love holidays.
There are tons of reasons for it: they create a cozy and warm atmosphere of a homely comfort, they bring our happiest childhood memories back, they unite us with our dearest and nearest, and… well, you got the idea.
At the same time, as an owner of an ecommerce business, you get one more awesome reason to be fond of holidays: they generate more sales in your onlen store, and bring you higher profits.
Just think about these numbers: according to the data from statista.com, only in the United States the volume of digital retail sales on desktop devices in November and December of 2017 was $72.3 billion.
Can you imagine?
$72.3 billion!
As an owner of an online business, you can enjoy this booming market, too! Just think of the lovely profit your store can get during this time.
You don't have your own store yet? No problems! It's the perfect time to order a ready-made dropshipping store or get an exact copy of a successful business with a proven profitability potential.
And, to make your stole fully ready for the upcoming ecommerce holidays, follow this simple list of actions.
Let's get started!
Choosing the holiday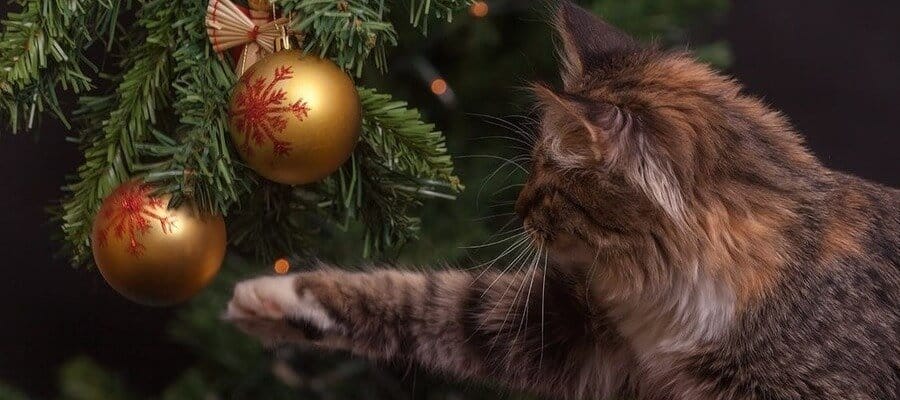 If you know who are your target customers, you most likely know what holidays these people celebrate.
These might be:
National holidays

(the Independence Day, Memorial Day, birthdays of the most famous national leaders, etc.);

Religious holidays

(Orthodox Christmas, Hanukkah, Holi, Eid al-Fitr, etc.);

Non-official holidays

(April Fools, Valentine's Day, Halloween, etc.)
Remember that cultural and religious traditions are very different across the globe. Make sure that the holiday you've chosen is actually important for your target audience!
Also, don't try to cover all of them at once. For a start, pick 1-2 of the most significant holidays.
Preparing your holiday ecommerce action plan

Whatever is the holiday you've chosen, it's necessary to start your planning long before the big day.
People who make online purchases expect to get their orders just in time for the holiday. So, about 3 months in advance is the perfect time to start.
As an experiment, we went on Google Trends to see the latest Christmas-related queries. The search terms we tried were "Christmas presents", "Christmas gifts", "Christmas shopping" and "Christmas decorations".
We took the period from June 20th to September 20th, and you can see the results on the graph below:
Even though there are 3 months left before Christmas, people are already looking for the gifts and decorations!
That's really logical: first of all, they want to take their time and carefully research the market offers before all this pre-holidays rush and hysteria.
Secondly, they want to be sure that their packages will be delivered in due time. Indeed, what's the use of Christmas stockings if they come to you at the beginning of January?
Online sellers, postal offices, customs – everyone is really busy when it's time of a huge holiday. Just imagine how many orders AliExpress sellers have to handle during this season! You can learn from example of Mousslim who shared his success story with us: he opened his store during the Chinese New Year and had to deal with lots of challenges, but luckily, it all ended not so bad.
What does it mean for you as for an owner of a dropshipping store?
You must convince your store visitors to make a purchase now, to stay away from all the troubles with undelivered packages and delayed shipments.
This is why you need to create a little plan of your actions during this overly busy holiday season, and follow it carefully.
In this plan, try to schedule the following:
Promotional activities
Creation and addition of new design elements
Updates of the product range
Special price offers
Technical improvements of the website
Introduction of new customer service standards
Does it seem unclear?
Let's go through every paragraph!
Launching holiday ecommerce promotions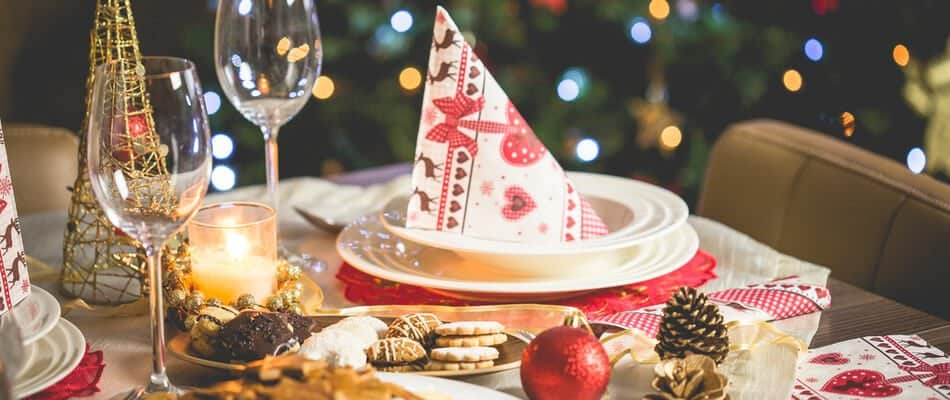 So, your main goal is to motivate people on making a purchase right now, without wasting any time.
All your marketing efforts should be aimed at it.
In the plan of your promotions, schedule the following:
If you run a blog in your dropshipping store (and it's a really good idea), think of 3-4 interesting article ideas that are related to this holiday, or to this season, or to spending time with your friends and relatives…
Important note: don't forget to mention that it's essential to start pre-holiday shopping RIGHT NOW!
Plan the schedule of the articles so that you can publish them regularly, but not too often.
If you run your dropshipping store with the help of AliDropship plugin, you can make a good use of its wonderful feature – automatic generation of email lists.
You can reach your potential customers through emails to tell them about additions to your website, your newest products available for the season, your special offers for the holiday, etc. It's also a good idea to provide them with special secret coupon codes if you are going to have any.
Don't forget to wish your readers a happy holiday time!
Social network promotions
Whatever strategy you use to promote your store in social networks (Instagram shoutouts, promotion in Facebook groups, Instagram ads, etc.), it's important to remember: everyone else is running their promotions now, too.
You need to be different, and you need to be memorable.
In this case, automated dropshipping solutions can make a huge difference. Just imagine what an incredible efficiency you can achieve if you run integrated campaigns launched with the help of the Social Rabbit plugin! They will save you tons of time (and you need this time to communicate with your customers during this busy period), and they will give you a good result in terms of the audience coverage.
Do you remember our step-by-step guides on Google AdWords audit and Google Ads remarketing?
When holidays are right around the corner, people use Google more often than ever to look for party ideas, gifts available, decoration inspirations, and so on. Why not use this awesome opportunity and try launching a special pre-holiday campaign?
Updating design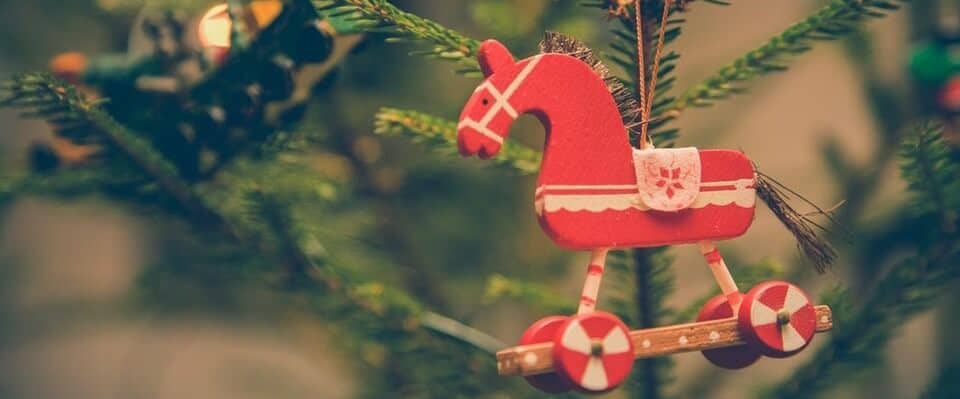 Spice up your webstore with lovely new design elements to create a special festive spirit!
A thematic header image on your homepage can make a difference and grab the attention of your store visitors the very second they enter your website.
If you've introduced a special offer for a range of your products, or if there is a coupon, or if you're starting a sale, it's a great idea to make a thematic holiday banner with this information and put it on your website.
Don't forget that you can also update the cover image on the Facebook page of your store! It will help you achieve better results of your Facebook promotions.
Reviewing ecommerce products for holiday season
Are all of your products available now? AliDropship plugin automatically connects with AliExpress sellers to update the stock information, so make sure you won't disappoint your clients.
Are your top sellers clearly visible? You can choose several of the best selling products and show them on your home page to get people interested immediately.
Do you want to improve your product offer? Use these tips to find and select the hottest items that will be the perfect holiday addition to your store. Before you start importing items to your store directly from AliExpress, make sure that you've made a good choice – here's our advice on finding the best products for dropshipping on AliExpress.
Do the product pages look appealing for your potential buyers? Make sure that you only are posting top quality pictures, and the products' names don't look funny or weird. Also, pay attention to the products' descriptions – mention what a great gift this product will be for the upcoming holiday, and try to make this text SEO-friendly.
Do you want to make customized crafted package wrappings or gift cards for the occasion? In dropshipping, it's tricky but possible. Create the design of these elements in advance and contact your AliExpress sellers to explain what do you want them to do when they will be dispatching your orders. This will cost you a little extra, but if you want to make an impression on your buyers, that's a good idea.
Introducing special price offers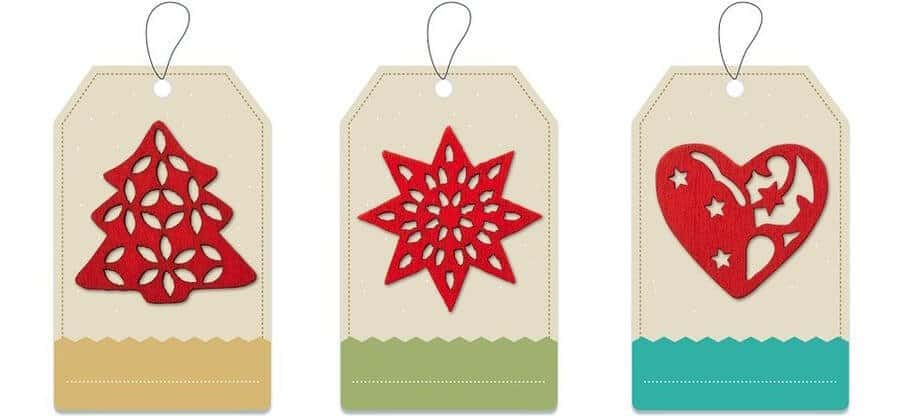 It doesn't matter what's the usual pricing strategy for your dropshipping store – it's almost the holiday time!
People expect to see sales, promotions and special offers. Why not give them what they want?
Here's an instruction how to create discounts in your dropshipping store with the help of AliDropship plugin.
Improving the website

When we're talking about pre-holidays shopping, it's essential to remember: it's mostly impulse purchases.
Nothing should stop people from making an order from your website if something caught their attention!
This is why you first of all need to make sure that your webstore pages load quickly. If they are too slow, no one will wait long. Think of reducing the size of images, for a start.
Then, make sure that your website can be accessed from any type of a device – mobile shopping gets more and more popular these days, so pay attention to this. Are the texts written in readable fonts and clear colors? Are the buttons big and bright enough?
Don't forget to include multiple payment options into your website – all the customers are different, and their payment preferences may differ as well. It might be useful for you to read our instruction on connecting PayPal payment option.
Upgrading customer policies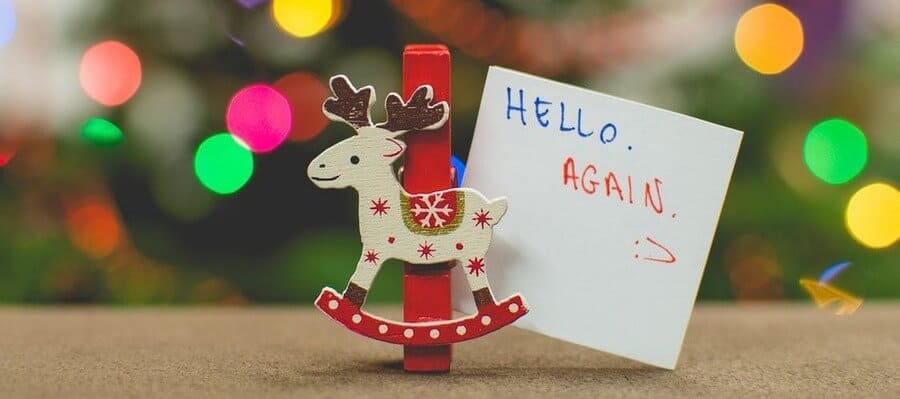 During the busy holiday season, people are rushing to order stuff online, and they want to make sure they are buying top quality items.
Surely, no one wants to mistakenly buy clothes of the wrong size or something like that!
This is why you need to be ready to answer TONS of clients' questions during this period of time. By the way, did you list all the suitable ways to contact you (via Skype, live chat, email, WhatsApp, etc.)?
To make it more convenient to cover all the possible questions, you can create a separate page dedicated to your return and exchange policy, and also write about the shipping time. Don't be scared of returns and refunds – according to AliExpress sellers themselves, they are ready to negotiate with you in case something goes wrong, so you'll find a satisfactory solution.
You may find inspiration in the success story of Zappos, the former dropshipping store that now dominates the US shoe market. The company doesn't view returns and refunds as something extraordinary. It's all about creating customers' loyalty, you know?
Now, we guess the checklist is over! Go through the list and think what you can improve in your store to make it ready for the upcoming holidays.
And don't forget: if you have enough time for your ecommerce holiday preparations, this season is the perfect time to start your own dropshipping business!