How Our Support Team Keeps Your Business All Right Every Day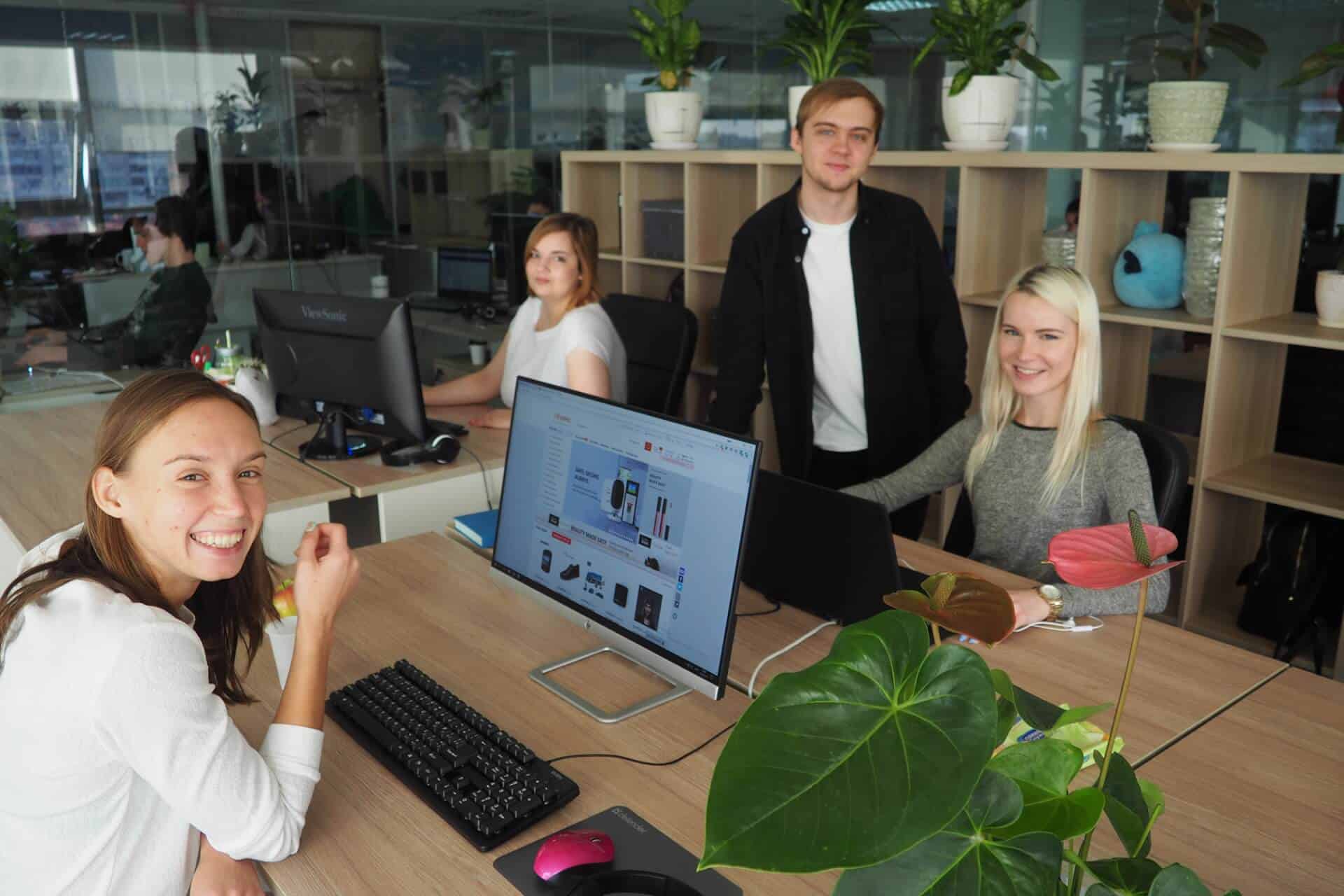 Do you know why more than 12,000 people all over the globe use AliDropship solutions and entrust their dropshipping businesses to our specialists?
The reason is simple: our support team.
These incredible, patient guys are working over the clock to help each and every person who asks for our assistance. Basically, they use the knowledge and expertise of the whole AliDropship team to help you:
Understand

what is dropshipping and how does this business model work;

Decide

what is the most convenient way for you to start your dropshipping journey;

Solve

any technical issue related to the use of AliDropship plugin;

Learn

the ways to promote your dropshipping business.
And here is the feature that makes us different from the majority of other market players: we actually have live support.
When you contact us, you can be 100% sure you're not talking to a chatbot: there is a real person on the other side, and this person does everything possible to understand your query and help you out.
By the way, did you know there are 6 ways to get a quick and professional answer to your question?
Depending on the main point of your issue, you can choose the most suitable way to reach us. Here's a guide for you!
1. Do you have a general broad question related to starting or running dropshipping business?
First, check out our Knowledge Base and use the search bar to find the answer. Lots of questions are already answered here in detail by our staff members. Quite often, they even provide you with illustrated instructions so that you can learn how to complete this or that task.
Then, if you can't find what you're looking for, you can go visit our forum – here you can read and join the discussions on dropshipping with AliExpress and managing your dropshipping store. Also, here you can learn more about the setup and use of AliDropship Plugin, as well as AliDropship Plugin for WooCommerce. All the forum discussions are moderated by our support team members, so you can count on professional and clear recommendations.
Finally, you can take a look at the articles on our corporate blog. In these articles, our team members share their marketing experience and explain how to promote your dropshipping business. Apart from this, we run Questions and Answers sessions from time to time – these articles are dedicated to some specific aspects of running your dropshipping store.
If none of these sources has the answer to your questions, it's time to get in touch directly with our support team members.
2. Do you have a quick and urgent question?
AliDropship website has a bright orange button in the bottom right corner of every page. Click the button, and type your question in the field.
This chat helps you get assistance fast. If you know that it's really quick to solve your issue (for example, if you need to change the domain with the plugin), you can safely use this way to connect with us.
3. Do you have a complicated technical question that requires a detailed answer?
If you need to describe your issue in detail, or if you want us to check something on your website, the best way to ask the question is to use the 'Сontact Us' page. Here you can leave your email address so that we know how to send you the answer, and here you can write a long message telling what is going wrong.
4. Do you have a question that is really difficult to explain without illustrations?
To describe your issue, you sometimes need to attach screenshots to show what exactly is the problem. Most typically, it is necessary in case of technical questions and difficulties.
If you have any, don't hesitate to send us an email at support@alidropship.com address. Using emails, you can illustrate the question so we can easily understand what's happening and how we can help you.
5. Do you prefer to communicate through social networks?
Actually, you can leave us a message on Facebook if you like. All the messages are automatically transferred to our dedicated system of storing queries, so they won't be lost.
Again, it's a good way to write a long question that needs our careful examination.
Please note: it's better to use Facebook messages, and NOT the comments section! While messages are viewed by support team members, the comments are read by social media specialists who deal with completely different tasks. Of course, they will transfer your question to the relevant department, but it won't be immediate and quick.
What to write in your question?
The more detailed is your message, the quicker we will be able to understand the issue and find the answer.
When you write us about some specific problem, make sure that you have mentioned:
Your

website address

(otherwise, we won't know what to check);
As many

details of the problem

as you can describe (what exactly happened, when have the problem started, when do things go wrong, what have you tried to do, etc.). It's awesome if you can also show the screenshots;
Your

website access details

, such as login and password (otherwise, we won't be able to enter the website and check its performance);
Your

email address

(otherwise, we won't have an idea how to write you back).
Our support team members are ready to get in touch with you any time from Monday to Friday, from 3 a.m. till 12 p.m. (GMT). On average, it will take us about 12 hours to get back to you.
We're always happy to help you, and it's our goal to make your dropshipping journey enjoyable and hassle-free.
We're very touched to know that our customers value our client service so much – here you can read AliDropship reviews they are leaving, and share your own experience if you feel like it!