50+ Best Things For 1 Dollar To Sell And Benefit From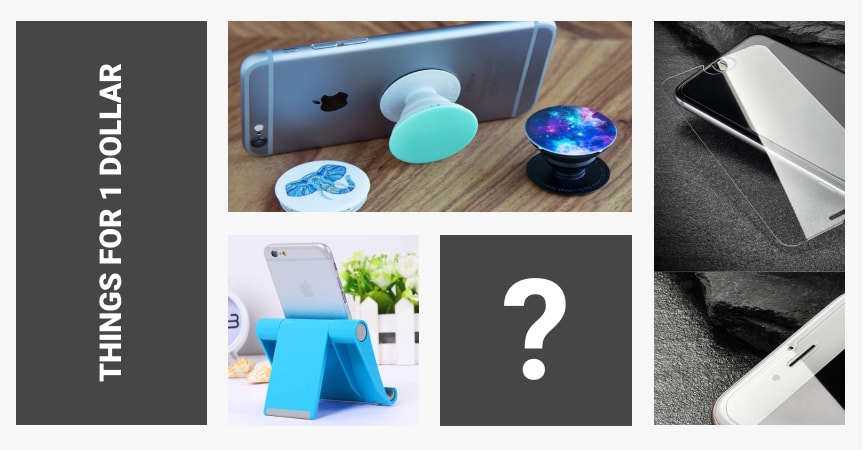 It doesn't matter whether you are a business owner and you are looking for promising products for your online store, or you are a regular shopper and you are interested in some useful, but extremely cheap items. This article is a must-read for you since today we are going to speak about the best things for 1 dollar to benefit from!
Generally, it is considered that $1 is not a lot to buy something worthwhile. Indeed, what can you gain for 1 dollar only?
AliDropship has decided to break down this myth! So we are eager to show you that there are lots of interesting, useful, and lucrative products for you as a business owner. As a result, we have found over 50 things for 1 dollar to sell in your online store for the maximum benefit!
Sounds tempting, doesn't it? Then, let's get started!
Why is it beneficial to deal with things for 1 dollar?
Before we introduce you to our compilation of the best products both ecommerce business owners and online shoppers can benefit from, it's necessary to answer a question. Why is it lucrative to deal with cheap stuff under $1?
In fact, things under 1 dollar are considerably promising for your online shop due to a number of reasons.
They can bring you even a tenfold return
Traditionally, low-cost products are very lucrative for business owners since they can let an entrepreneur make huge price markup.
As a rule, when online shoppers scroll down a category page, they pay attention to all the cheap products even if they don't need them. That's why if a product you sell is interesting, your website visitors are highly likely to see and buy it.
You can use them as an additional offer
Things for 1 dollar are often used as an additional offer when a person is about to place an order in your online store. And since impulse purchases are thriving nowadays, it's certain that some online shoppers will add them to their shopping cart.
You get a wider target audience
It's obvious that you can count on a wider target audience due to the low prices of such products. Just imagine: you find an interesting product that doesn't cost a lot, will you think twice before buying it?
You can go with a smaller amount startup savings
It's essential for a dropshipping business owner to have some savings for possible unexpected expenses. Sometimes, you need to make a refund, and sometimes, your buyer's money gets transferred to your account later than your payment to the original supplier is due… In any case, while dealing with low-cost products, a smaller amount of savings is sufficient -, especially, if compared to high-ticket dropshipping.
It's quite easy to exceed the customers' expectations
When people order low-cost products, as a rule, they don't expect to receive products of very high quality. However, if you make your best and discover cheap but excellent goods, your customers will be pleasantly surprised.
That's why it gets clear that small stuff under $1 is a must-have for your online store. However, it's going to be a bit challenging to find the things that will both cost under 1 dollar and be interesting and worthwhile for your online store visitors.
Due to this reason, we have analyzed the market and found 50+ best things for 1 dollar to sell in your online store or to buy for yourselves.
Best things for 1 dollar to benefit from
We have tried to make our best to discover the most useful products that are, meanwhile, extremely popular online and don't cost a lot. Here they are!
Earphones
Phone cases
Screen protectors
Phone holders
Webcam covers
Сalipers
Car light
Wallet locators
Pet collars
Bottle decoration
Elastic bands
Writing correctors
Bandages
Bracelets
Earrings
Nail gel
Shower holders
Drain strainers
Final takeaway: things for 1 dollar
So we have found out that small stuff under $1 is of great interest to regular online shoppers. Meanwhile, things for 1 dollar are a prime example of the products that are quite lucrative for online store owners as well.
In practice, it's a lot easier to promote them since they are eye-catching.
They are relatively cheap and it's easier for you to convince your online store visitors to buy them at any stage.
Beyond this, their low prices let an entrepreneur make several times price markup.
By the way, we don't speak about trinkets, but very useful tools and devices that are definitely worthwhile.
Well, are you looking for popular and low-cost products that let you increase the profit margin of your online store considerably? Then, things for 1 dollar are exactly what you need! Meanwhile, if you still haven't launched your own profitable business, it's high time to start your dropshipping journey!