Beware Of These Social Media Mistakes When Promoting Your Business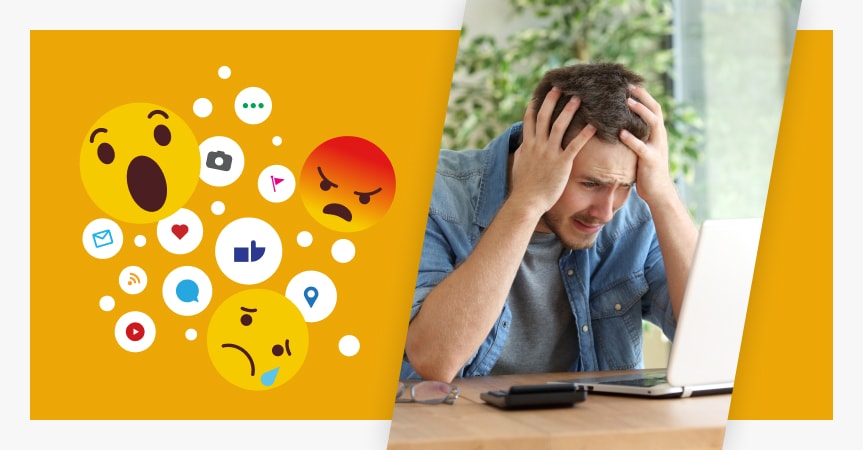 Dropshipping entrepreneurs increasingly depend on social media as a pivotal promotional platform. However, recurrent social media mistakes in marketing can undermine these efforts. Today, we'll dissect the most typical mistakes and elucidate ways to avoid them.
Nearly 4.4 billion people, which translates to roughly 56% of the global population, are now active on social media. It's nearly impossible to ignore the potential of social media as a marketing platform, particularly for small businesses like dropshipping.
But to harness the full power of social networks, entrepreneurs must first comprehend how to evade common social media mistakes.
General social media marketing mistakes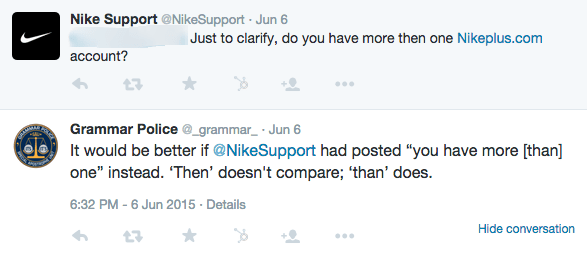 The end-goal of any promotional channel is to convert viewers into customers, and social media is no exception. Often, brands start promoting themselves, which is imperative but often overdone.
Rather than treating social media platforms as virtual billboards, concentrate 80% of your effort on delivering valuable content and reserve 20% for direct advertising.
Strategy and objective deficiency
Lack of a clear strategy and defined objectives is a widespread problem in any business and marketing method. As an entrepreneur, your SMM efforts should start with a concrete goal, a roadmap to achieve it, and a mechanism to measure the results.
Measuring the results is integral to understanding whether your strategy is effective or not. The number of followers/unfollowers, leads, or sales are useful metrics to track.
Remember, attracting followers and fostering engagement is commendable, but if these efforts don't influence your sales, a strategy shift is needed.
Undefined target audience
Knowing your customers' demographics, like their age, gender, location, education level, etc., is crucial for crafting ads that convert. If you overlook defining your target audience, you risk sinking your marketing efforts.
Arguing with the audience
Social media platforms allow you to communicate with the audience directly. Instead of disputing with your customers, acknowledge your mistakes, apologize, and strive to improve.
Selecting an inappropriate tone
Understanding your audience, especially their education level, helps in choosing the appropriate communication tone. If you cater to a younger demographic, hype expressions might resonate with them, while a more traditional tone might appeal to an older audience.
Selling a product, not a lifestyle
Today's customers are attracted to the emotions that a product can evoke rather than the product itself. Highlight the product's details, illustrate how it can enhance their lives, and showcase it in use.
While buying followers might seem an enticing quick fix to increase numbers, it's counterproductive. A fake audience is inactive, and social networks can delete these accounts, damaging your brand's reputation.
Hiding people behind the brand
Consumers appreciate knowing who they're dealing with. If you have a team, introduce them; if you're a solo entrepreneur, share a glimpse into your daily life.
Neglecting platform-specific optimization
One of the most common social media mistakes is employing a one-size-fits-all approach across all networks. Each platform caters to a different audience and requires unique strategies. For instance, while Facebook allows text posts, YouTube necessitates videos.
With our Premium Marketing Package, you get access to proven strategies and materials, handpicked by marketing professionals who have already navigated the treacherous waters of ad testing and marketing strategy development.
Registering on multiple social media platforms
Registering on multiple platforms in the hopes of engaging a larger audience often results in a lack of focus and poor results. Start with one or two social networks, understand their impact, and then consider branching out.
Hashtags can significantly boost your reach if used wisely. Here's an article that offers insight on leveraging Instagram hashtags for likes and profit.
More posts don't necessarily equate to increased popularity. Posting too frequently can overwhelm your audience, leading to unfollows. Strive for a balanced posting schedule.
Deleting negative comments
It's natural to receive negative feedback. Instead of deleting these comments, address the issues raised, and demonstrate your commitment to excellent customer service.
Minor spelling mistakes can reflect poorly on your brand. Proofreading ensures your posts project a professional image.
Avoiding these common social media mistakes will help you maximize your marketing efforts, allowing you to connect more effectively with your audience and increase your dropshipping success.
Social media mistakes: common Facebook marketing mistakes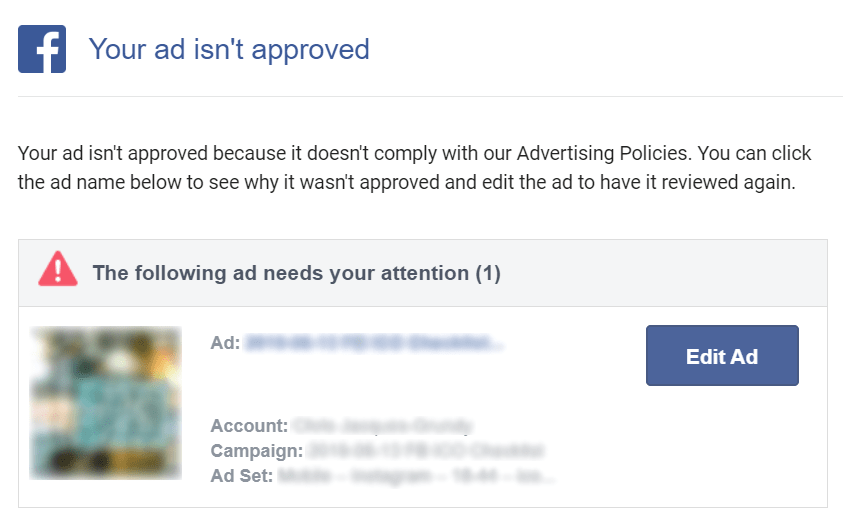 Facebook, due to its unparalleled popularity, is a critical digital marketing tool for many. However, it is also a platform where numerous social media mistakes occur. Let's look at some of these pitfalls and learn how to evade them.
While the number of likes can indicate your performance, focusing solely on them is a misstep. Shares are more indicative of your brand advocacy since they reflect the number of people promoting your brand.
Venturing into controversial topics:
Brands, in a bid to engage audiences, sometimes broach intricate subjects such as politics, gender equality, or current events. However, this content requires thoughtful consideration. Tackling these without due care can risk upsetting your audience or sparking unintended controversy.
Neglecting paid advertising
Facebook's algorithms can often bury your post amidst a sea of content, resulting in reduced visibility. Paid promotion, therefore, is crucial for visibility. While it doesn't have to be overly expensive, expecting organic promotion to work exclusively is unrealistic.
Deviating from your niche
Brands should concentrate on content pertinent to their niche. But sometimes, they publish posts irrelevant to their niche to join trending discussions. Such posts can appear out of place and potentially confuse your audience.
Brevity is essential on social media platforms. People generally don't prefer reading extensive posts. It's best to keep your messages succinct, even if it means omitting some information. Link to your blog for in-depth reading instead of including the entire text in the post.
Boost your Facebook marketing efforts with our Facebook Business add-on. It saves you time, helps run advertising campaigns on FB, and more.
Social media mistakes: common Instagram marketing mistakes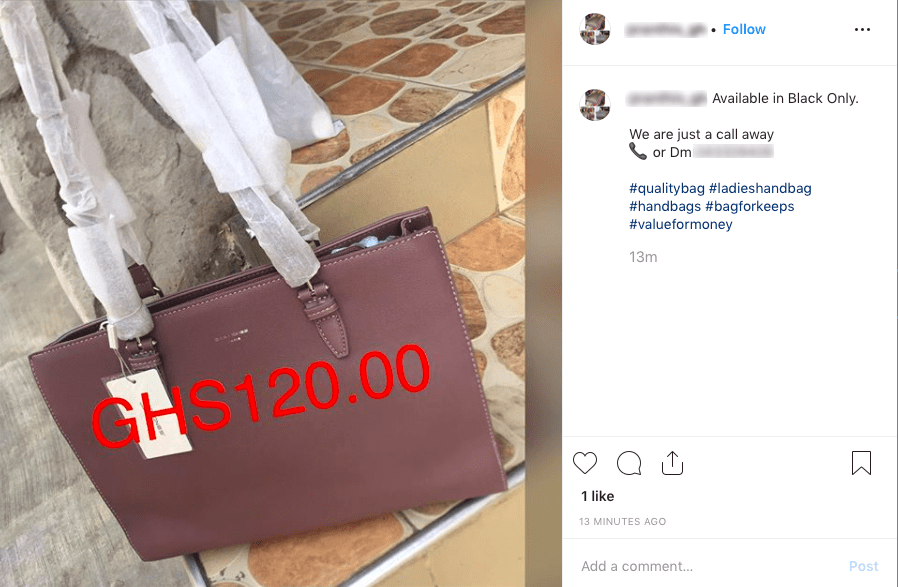 Instagram, with its visual-centric approach, is a popular platform for promoting businesses, particularly those with aesthetically appealing products like clothing. Beyond the usual social media mistakes mentioned earlier, there are some Instagram-specific ones to be wary of.
Instagram thrives on high-definition visuals. Surprisingly, some marketers still post low-quality images. This is a cardinal error. At best, users will ignore your posts, but worse, they might associate such pictures with your product quality.
Not following your followers
Engaging with your subscribers by following them can offer useful insights into your target audience. This understanding allows you to tweak your social media marketing strategy based on their likes, dislikes, and expectations.
Unauthorized content reposting
While engaging with your followers is important, using their content without permission is a major faux pas and can damage your reputation. It's always best to seek permission and give appropriate credit when reposting followers' content. You could even encourage followers to share photos featuring your products as part of giveaways.
Repetitive content posting
Rehashing the same content repeatedly is a common mistake across all social media platforms. Although there may be valid reasons for doing so occasionally, it's best avoided. Remember, your followers crave unique content.
Neglecting the bio section
Your Instagram bio is a crucial touchpoint. It provides followers with an understanding of your business and directs them to your website. However, many entrepreneurs overlook this section. Make sure your Instagram bio is attractive, informative, and includes a link to your online store to avoid this social media mistake.
Social media mistakes: common Twitter marketing mistakes
Neglecting profile importance
Although this mistake can be relevant to any platform, it's particularly crucial on Twitter due to its text length limitations. Your profile, including your header image and bio, provides your audience with vital brand information. Make sure to maximize it.
Content should be optimized for every social media channel you use. With Twitter's 280 character limit, this task becomes more critical.
Certain accounts can get by with simple text tweets. However, small businesses usually have to vie for audience attention, where visual content reigns supreme.
Overlooking Twitter lists
Using analytics and various tools is vital for any digital marketing strategy. Thankfully, Twitter lists can help you identify groups of individuals with similar interests, so remember to use them.
Not utilizing the search function
Surprisingly, many businesses neglect using the '@' handle in their tweets. This omission means they're unable to track discussions about their brand.
Social media mistakes: Pinterest marketing mistakes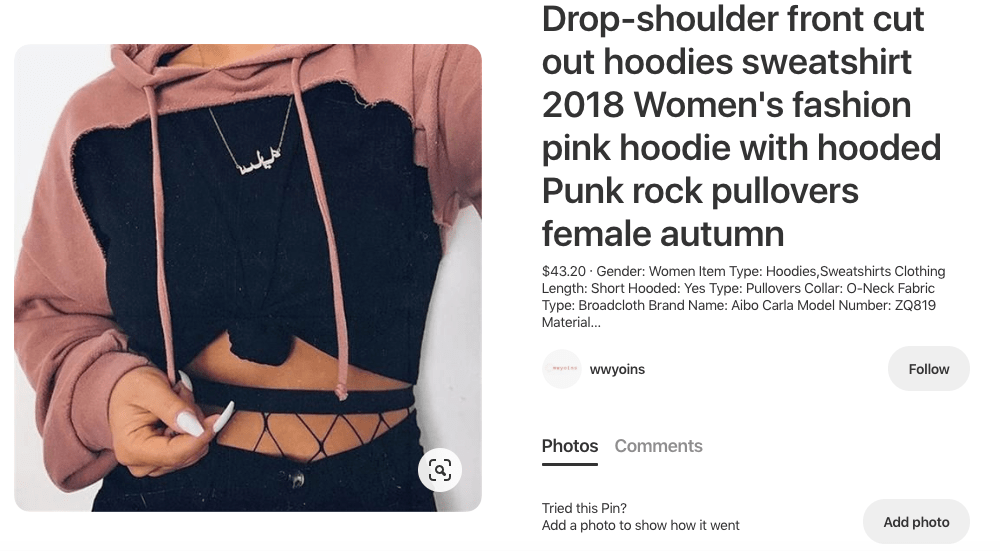 Posting low-quality images
Given Pinterest's emphasis on visual content, sharing poor-quality images, as on Instagram, is a severe faux pas.
Neglecting to display prices
Pinterest allows you to include product prices in your pins—a significant advantage for online stores. Neglecting this feature can result in reduced likes and engagement.
Not linking to product pages
If you're advertising a product on Pinterest, it's vital to include a direct link to the product page in your pins, ensuring easy navigation for your followers.
Some marketers leave their Pinterest boards entirely description-less. This unused space could have been employed for search engine optimization and promotional purposes.
While over-posting is a common error, under-posting is equally detrimental. Sparse pinning can give the impression of an inactive account, deterring potential followers.
Final thoughts on social media mistakes
Gaining experience comes with practice, and making mistakes is part of the process. However, some errors can be costly, affecting your reputation and potential customer base. Learning from this list can help you avoid the most common social media mistakes.
Managing both a business and social media accounts can be challenging, leading many to commit these errors. To assist you, here's where the Premium Marketing Package from AliDropship comes to the rescue!