Best Instagram Ads Examples That Get Hundreds Of Thousands Of Likes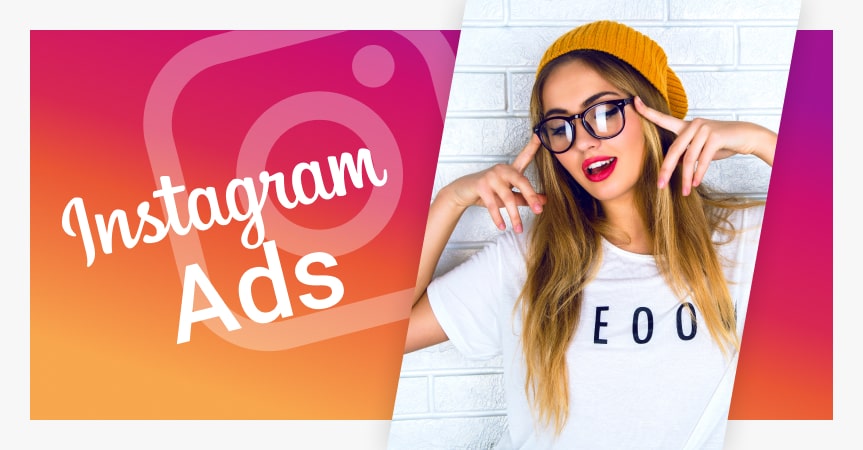 Struggling to come up with a good idea for your Instagram ad? Need to get some inspiration? Let's go through the best Instagram Ads and take the edge off it!
What Instagram ads can give your online business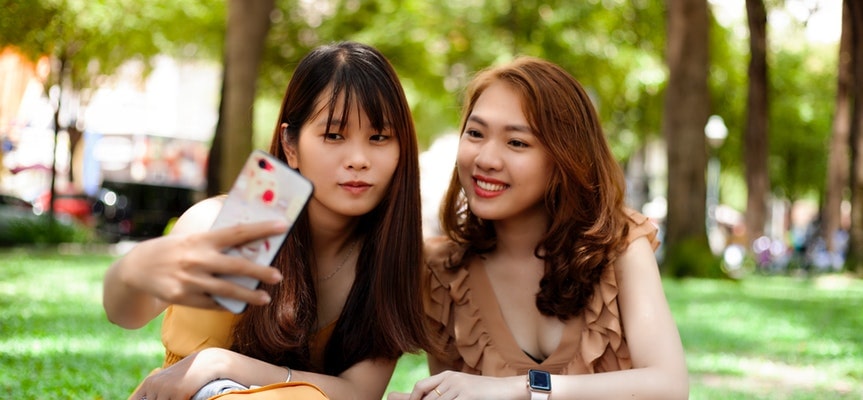 What makes you line up to buy another new version of a smartphone every year? Or rush to purchase a piece of clothing from the latest collection?
You could tell how fast and unique that new gadget is, explain why your wardrobe needs that t-shirt so badly, etc.
But…
The truth is, you make all of these up as an excuse. The smartphone you bought last year is perfectly working. And your dresser is stuffed to the gills.
It's not logic but your emotions that push you towards making this purchase.
What causes these emotions?
It's the same thing that helps such companies as Coca-Cola and Apple grow their sales each year – smart branding and well-planned advertising!
The proper ad strikes a chord with customers, creates the necessary emotional response and makes them pull the trigger.
When it comes to creating an emotional connection, social media work like a charm. And Instagram is ahead of the curve.
Indeed, what could be better to draw people's attention and invoke feelings and memories than a colorful and eye-catching picture? Instagram is all about that, isn't it?
A proper use of this social network can increase your brand awareness, make people visit your website and boost your sales.
Instagram marketing includes many things like:
Choosing the right target audience
Etc.
But in this article, we're going to focus on Instagram ads. Much like Facebook Ads, they can be extremely useful for your dropshipping business.
And if you want to learn how to create a good ad, what could be better than a good example?
So, let's explore the best Instagram ads and find out what makes them so successful!
9 best Instagram ads examples you can learn from
Instagram ads example #1
You could hardly overlook this Instagram ad if it emerged on your feed, right? It's really eye-catching.
Why?
First up, the item in the image is unusual. It's not just ordinary headphones you can buy around the corner. These attached cat ears make the device somewhat special.
However, the reason why the image draws your attention is the background that fits in with the color of the headphones. That makes the picture pleasing to the eye.
Besides, to emphasis the unique feature of this product, the cat ears are picked out in glowing blue color.
The ad copy also pitches in to achieve the necessary result. When customers learn from it that the stock is running out, they click on the link to accept this offer.
Instagram ads example #2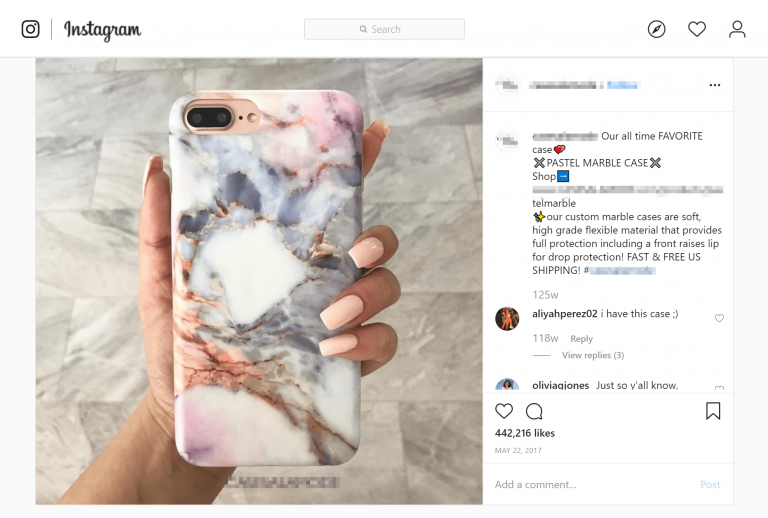 You can see another great example of using a matching background in Instagram ads in the picture above.
The seller promises that this phone case is as sound as marble and can protect your device from damaging. To make it more evident for customers, the color of the case resembles the marble floor in the background.
Instagram ads example #3
This post has earned more than 1,1 million likes.
So, what's so good about this Instagram ad?
Well, it's the background again. The right choice of its color not only makes the picture look stylish, but also allows you to show the items in the best light. Thus, it lets customers imagine how these plates, mugs and forks could improve their house décor.
Apart from that, the caption contains a good call-to-action. That can be crucial to help customers make up their mind.
Instagram ads example #4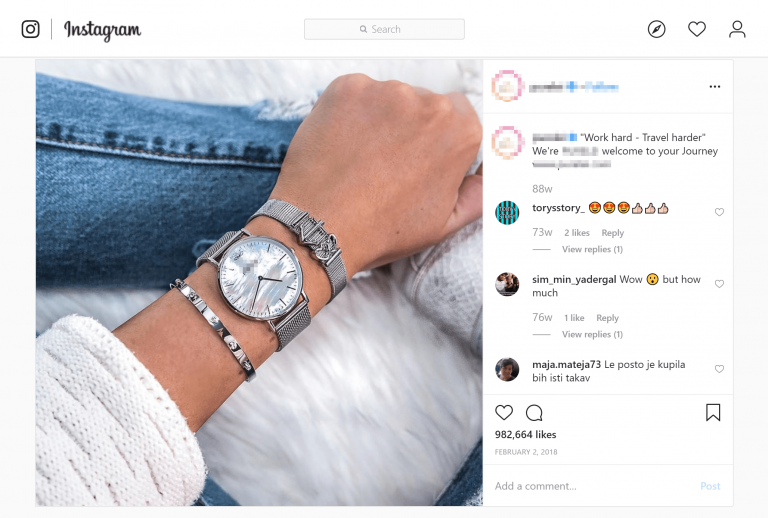 If you sell jewelry or watches, it's always a good idea to let your customers get a clear picture of the products.
The best way to pull it off is showing the items when trying them on.
An online store owner employed this method to create the Instagram ad shown in the picture above. That's why it's got almost 1 million likes.
Instagram ads examples #5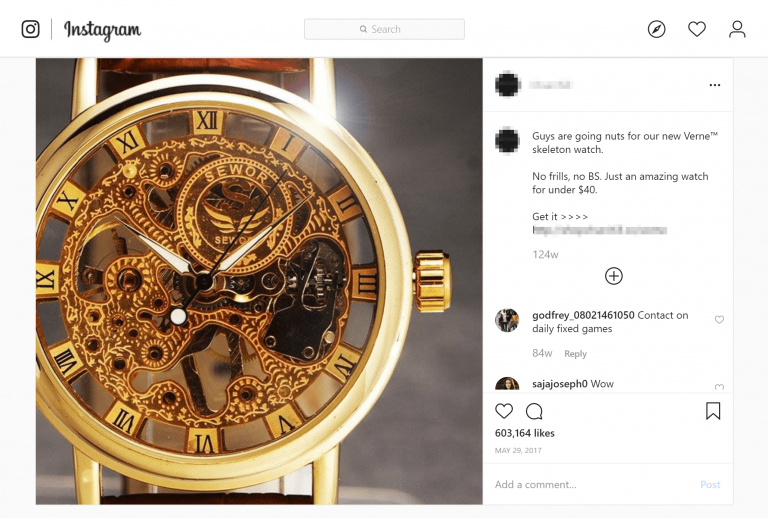 If the jewelry or watches you sell have some unique pattern, showing it off in your Instagram ad is a must. And nothing can be better for this than close-ups of your items.
As you can see in the example above, using this technique for creating ads could be really efficient. This post catches the eye and allows customers to see the watches in detail. That's why it's got more than 600,000 likes.
Instagram ads examples #6
Video ad is a great way to show off the best features of your products. But first, you need to grab the attention of your customers.
If you create a good caption for your Instagram ad, it will definitely make a dent in that.
A shining example of Instagram video ads with a catchy caption is shown above.
Everyone wants to keep their smartphones safe, right?
Of course! That's why people have clicked on this ad to watch the video almost 26 million times after reading the caption.
Best ads example #7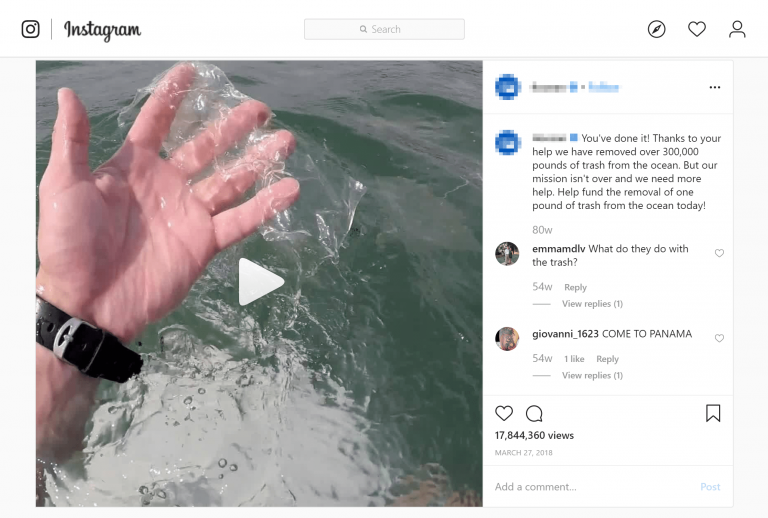 Customers will definitely pay attention to your Instagram ad if you make them concerned with a short story in the caption.
The advertisement shown above is one of the best examples of Instagram Ads. Many people worry about the state of environment today and want to pitch in to save it.
So the ad copy telling about fighting ocean pollution draws them into watching this video ad. That's the reason why it's got more than 17 million views.
Best ads example #8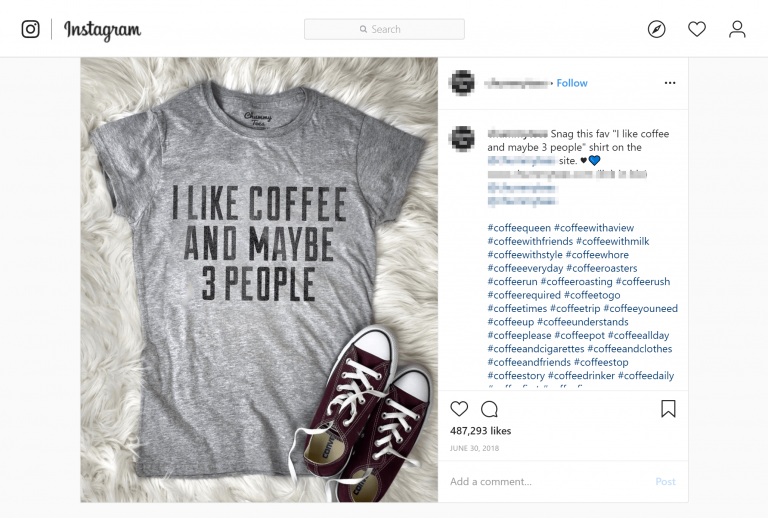 Instagram is the best place when it comes to advertising apparel. You can easily create a visually attractive picture of your products and write a catchy call-to-action. That will be enough for your Instagram ad to do the trick.
In the image above, you can see a t-shirt and snickers arranged in an attractive way. The caption contains an informal message that matches the style of the clothes. So not surprisingly, this post has earned almost 500,000 likes.
Best ads example #9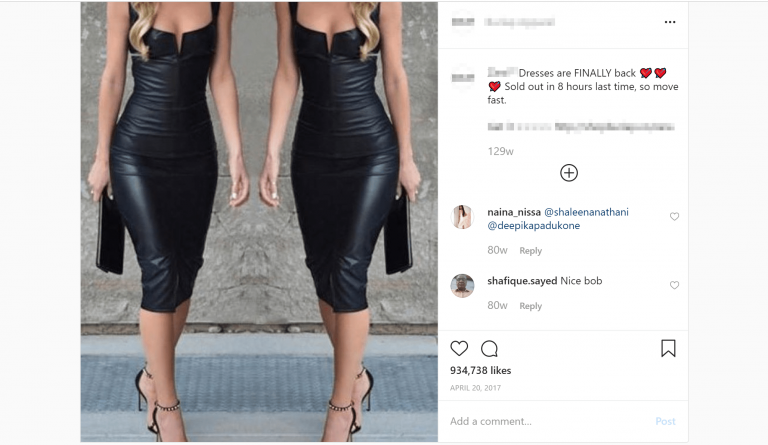 Another way to advertise apparel on Instagram is shown in the picture above. It's one of the best Instagram ads that's collected more than 900,000 likes.
We guess the secret is not only in the caption that creates a sense of urgency and motivates the viewers to take an action fast. Another important factor is the 'promise to look good'. A picture of a good-looking model wearing a clothing article you sell gives your customers a sense that your apparel can make them look outstanding, too!
The best Instagram ads: summary
As you can see, Instagram is a perfect platform to advertise your dropshipping business regardless of the type of products you sell. Find inspiration in these examples of the best Instagram ads and employ any of these methods to create your own unforgettable advertisement!
We hope these best Instagram Ads will be useful for you to come up with a great idea for your marketing campaign. Use them and make your online business prosper!