Is It A Gold Mine To Sell School Supplies? Certainly It Is!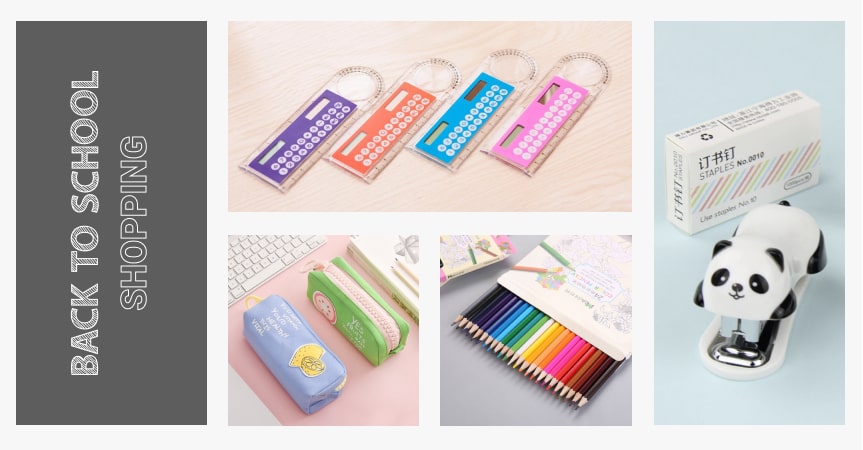 Are you looking for ways to make additional money from your business? Or do you want to pop into a niche that is able to turn the market upside down? If so, this is a high time for you to learn more about back to school shopping and how to sell school supplies!
We often tell you about trending products to sell, evergreen niches to choose, etc. And today, we're talking about one of such niches that serves as a stable income source throughout the year, meantime, is able to turn the market around during a particular season!
Let's discuss school supplies and their prospects for you as a business owner!
How to make the most of back to school shopping, how to develop a proper strategy, and how to prepare and sell school supplies in the best way? This is exactly what we are going to talk to you right now. So stay tuned!
Back to school shopping: is it a gold mine for a business owner?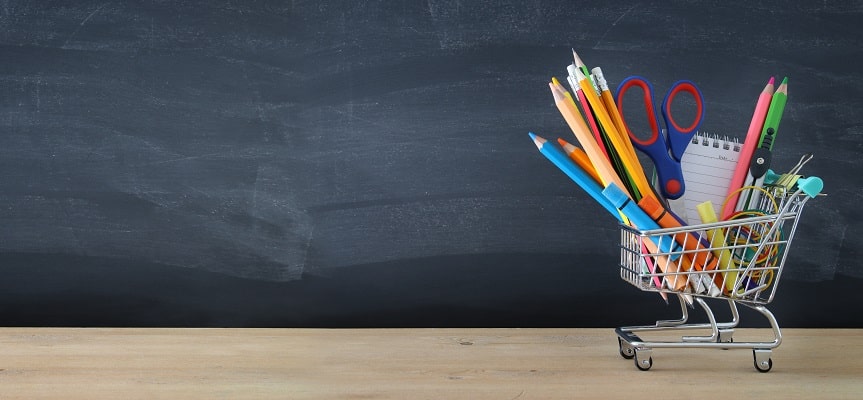 Well, is back to school shopping really a gold mine for an ecommerce entrepreneur? Are school supplies worth the attention of both dropshipping newcomers and pioneers? Well, let's find it out!
High ecommerce retail sale
What is the main aspect ecommerce entrepreneurs pay attention to when choosing a niche? Certainly, they are eager to know if there is a lot of money riding on it and understand what their potential profit is.
And if we are speaking about school supplies, you probably think that this niche is all about big money. In fact, you are highly unlikely to imagine which revenues it can boast and how profitable it is for you as a business owner.
Analysts say that retail ecommerce sales in this niche are $85 billion.
And this is only about the United States! Sounds impressive, doesn't it? But there is more statistics to share.
Impressive spending per household
Huge retail sales are not the only indicator you will find surprising. According to the analysts, the average expenditures on back to school shopping are about $800 per household. Just can you imagine that?
Variety of products to sell
But selling school supplies provides us with more interesting facts to discuss. Beside the impressive statistics, this niche is also tempting to deal with since it comprises a large range of goods. So you will definitely have a chance to choose the ones to focus on.
Meanwhile, you will find really different items in this niche: writing supplies, drawing materials, etc. By the way, if we speak about back to school shopping, you can also choose from desktops, laptops, etc.
Well, what is a target audience for premium electronics, or fishing accessories? Right, this is a limited range of people who have high income or who are fond of fishing, etc.
If you choose school supplies, you automatically get a broad target audience since almost all the people go to school.
That's why you are able to target the whole world. Isn't this great?
These are the exact aspects that makes us consider selling school supplies as an extremely promising idea for your business.
In fact, you can make lots of money on school supplies during back to school shopping since they are really in very strong demand at this period. However, you can also sell school supplies during the whole year.
It's due to the fact that not all the people have an opportunity to buy all the necessary school supplies for the entire year. Some of them can't afford this, others are not sure about how much of them they will actually need, etc. That's why, people buy them all the time.
So selling school supplies is a perfect business idea for both newcomers and experienced dropshippers since these products are in demand during a whole year!
How to benefit from selling school supplies?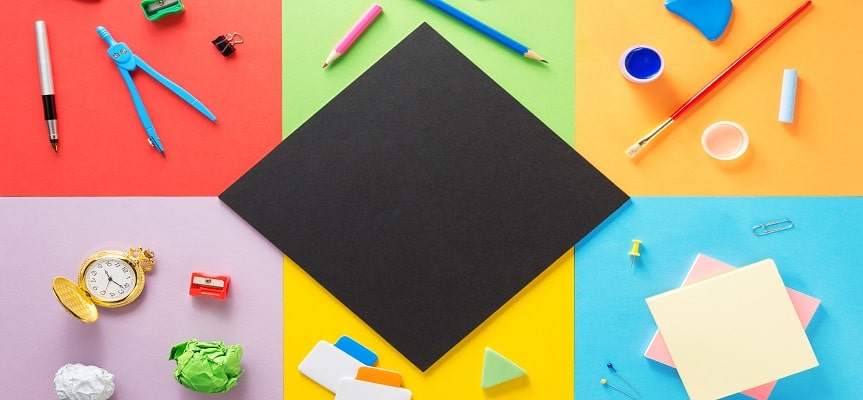 Well, if this is a very promising niche for you as a business owner, here is a logical question: how to start selling school supplies right in order to make the most of this business?
As any other niches, this one requires some necessary actions from you:
Learn more about the niche
Understand where to start ad campaigns
Find trending products to sell
And so on, and so forth.
You can easily find all you need yourself to start selling school supplies. But why should you spend your own time and money on analyzing the market, finding the most promising products, etc? We have already done this for you!
So let's discuss it in the form of FAQ.
What to sell?
If you've decided to build your financial empire focusing on back to school shopping or selling school supplies during the entire year, we would recommend you pay close attention to stationary. We are now speaking about pens, pencils, notebooks, etc. They perfectly suit the dropshipping business model during the following reasons.
These products are small-sized so they're not supposed to have any difficulties while shipping.
Their initial price is extremely low so you can easily count on a huge markup, and therefore high profit.
In most cases, school supplies are the products people buy in bulk so your online store is likely to boast a large size of the cheque.
In fact, there's more!
Meantime, if you sell school supplies, you can also add laptops, tablets, and other electronics to your store. These products also suit dropshipping. However, in most cases, they are technically complex and cost a lot, so we would like to recommend that you focus exactly on stationery!
So we have prepared for you the list of over 150 items that perfectly suit back to school shopping. Here they are!
Ballpoint pens
Bookends
Clips
Crayons
Document bags
Fountain pens and supplies
Gel pens
Highlighters
Lead pencils
Markers
Memo pads
Notebooks
Pen holders
Pencil bags
Pencil sharpeners
Rulers
Staplers
Writing correctors
When should you start selling school supplies?
We have already pointed out that back to school shopping is the best opportunity to make money on stationery. Ideally, you should be ready to promote your products in a month before the start of a school year or earlier.
So pay attention to the fact that if you start your ad campaigns in a week before children and students are supposed to get back to school, your customers will hardly receive their packages in time. It means you risk having dissatisfied customers since they are left without the necessary products when the time comes.
By the way, nothing stops you from selling school supplies throughout the year. Even though the demand for them is not so high after back to school shopping, it continues all the time.
How to prepare for back to school shopping?
The key aspect of preparing for back to school shopping is to make it in advance. So if you want to make the most of your stationery store, you should start promoting it in a month before a school year begins.
Well, you should do the following.
Import school supplies into your store
Prepare ad campaigns for the products you sell
In fact, that's it!
Are there any tips to boost your sales during back to school shopping?
Yes, there are some.
You can offer discounts on bulk purchasing
In most cases, people buy school and even office supplies in bulk. This is all about pens, pencils, paintbrushes, etc. So how can you benefit from that? In fact, there is nothing challenging about that – you can offer discounts on bulk purchases.
Don't you know how to technically implement this on your website? Then, use Bulk Discounts Add-on.
Feel free to make post-purchase offers
During back to school shopping, people usually buy not only pens and pencils. They need whole stationery sets. Well, what can you do for this?
You should make your website user-friendly in order to let your potential customers see the whole range of products you are ready to offer. And the easiest way for you is to offer relevant items at the stage after the customer places an order on your website since this is the perfect moment to convince them to buy something else!
So try Purchase Upsell Add-on and make the most of your customers. It will remove all your technical issues and do its best to boost your sales considerably!
How to sell school supplies and make a fortune: final takeaway
So what have we found out about selling school supplies? Well, according to the statistics, selling school supplies is an extremely promising idea for your business. This is indicated by the annual revenues, average expenditures per household, etc.
Actually, the demand for school supplies is really over the roof during back to school shopping. And even though it declines after the end of the season, it continues throughout the year. So if you follow our tips and manage to do everything right, you're highly likely to benefit from selling school supplies on a permanent basis!
And since we are on the verge of a new school year and you are running out of time, we recommend that you don't miss this opportunity, so start your profitable dropshipping journey right now!