78 New Product Ideas To Sell Online During The COVID-19 Outbreak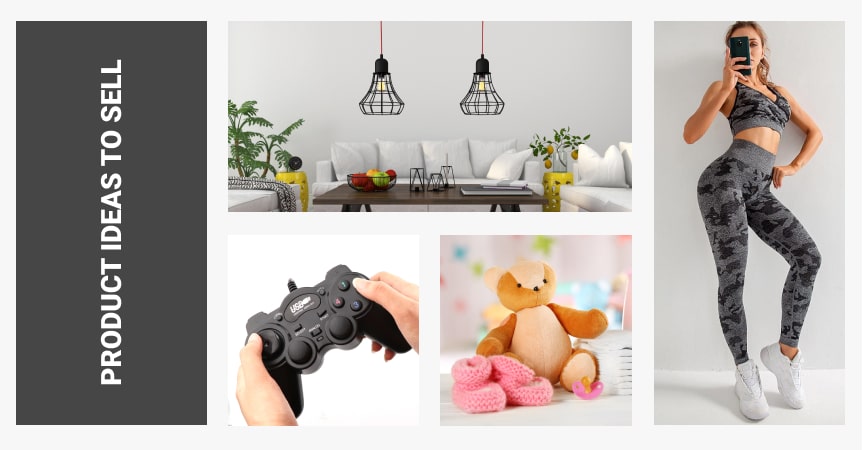 Are you an online store owner already or just want to start your business? Here is good news for you: you can easily make your business flourish and boost your profits during the COVID-2019 outbreak if using the best product ideas to sell from AliDropship!
In these challenging times, due to a number of reasons, some entrepreneurs fight for their businesses and have to think of staff reduction. Others even shut plants down and withdraw from the market.
However, if you are an ecommerce business owner, the COVID-19 outbreak provides you with a great opportunity to take the lead on the market and increase your profit margin considerably.
How can you do this? AliDropship has an answer!
Product ideas to sell: how to save your business during COVID-19 and make it prosper?
First of all, let's talk about coronaviruses and how they can affect your ecommerce business.
Since COVID-19 is a type of coronaviruses, it sounds reasonable to remember SARS-CoV.
SARS-CoV is a severe viral respiratory disease that was identified in 2003 and spread all over the world, as COVID-19 does.
During the outbreak of SARS-CoV, several countries also had to set up the quarantine. This meant severe challenging times for their economies, large and small business, etc. It was in those years that such an ecommerce giant as Alibaba was taking its first steps.
When people from China, Vietnam, and some other countries were under quarantine, Alibaba's staff was working from home. The company management was afraid of the SARS-CoV negative impact since lots of plants were closed. However, after a while, there was a strong growth of ecommerce. And being a small company with lots of promising ideas, Alibaba hit the lottery.
It was due to the fact that because of quarantine both entrepreneurs and their potential customers didn't have an opportunity to leave their homes.
Consequently, a new market-place launched by Alibaba was the only way out of the situation: entrepreneurs placed their products in this market place while citizens got an opportunity to get the items they needed without leaving their homes.
Perfect, isn't it?
That was an important contribution of Alibaba to the fight against the SARS-CoV outbreak. And this is the beginning of Alibaba' era that is nowadays one of the world's leading online retailers, worth US $60 billion.
So why don't you start your ecommerce venture right now or lead your acting online store to a whole new level? This is a high time for you to help people from all over the world fight against COVID-19. Meanwhile you can easily build your financial empire!
Due to the COVID-19 outbreak, nowadays many countries in the world are under quarantine. Beyond this, there are lots of other reasons why lots of people have no opportunity to leave their homes and buy the products they need for everyday life.
But how can you as an ecommerce business owner benefit from this situation? Get the right product ideas to sell!
New product ideas to sell during the COVID-19 outbreak
Let's speak about what exactly to do in order to use Wuhan coronavirus pandemic for the benefit of your online business and build your own financial empire, but also help people from all over the world fight against COVID-19.
Well, nowadays citizens of many countries can't make trips to a store. So it's high time for you to provide them with an opportunity to get what they need by means of ordering on your ecommerce website!
If we are talking about trending products to sell that are in high demand when people have to stay at home for a long period of time, the most of such items relate to working and entertainment.
So here are 5 niches with 78 top selling products that are going to be the most promising for your ecommerce business during the COVID-19 outbreak!
Office furniture
Nowadays many people work from home. It's all about those who are under quarantine and those who deal with freelance. That's why it's going to be a good idea for your ecommerce business to start selling office furniture!
Office chairs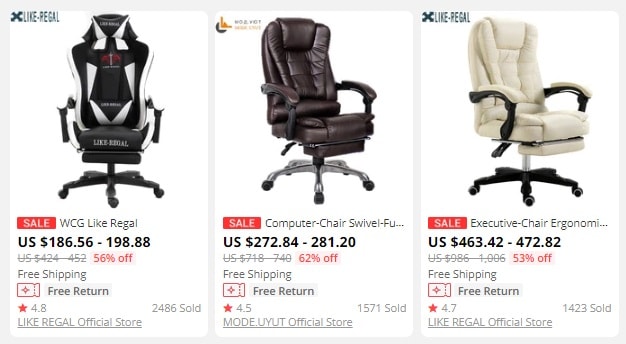 Office desks

Sports clothing and accessories
How to take advantage of sitting home for a long period? Right, this is a high time to work on yourself! Due to this reason exactly, sportswear and different accessories are in demand these days!
Yoga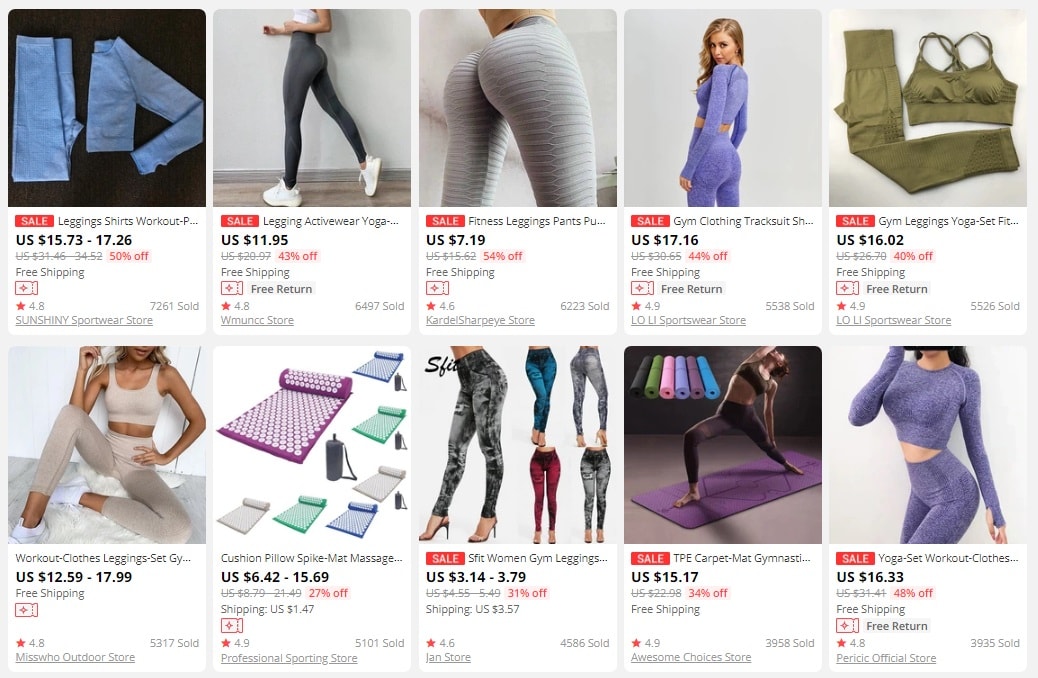 Fitness

Gaming accessories
And how do teenagers spend their freetime at home? In most cases, they play video games round the clock.
Gamepads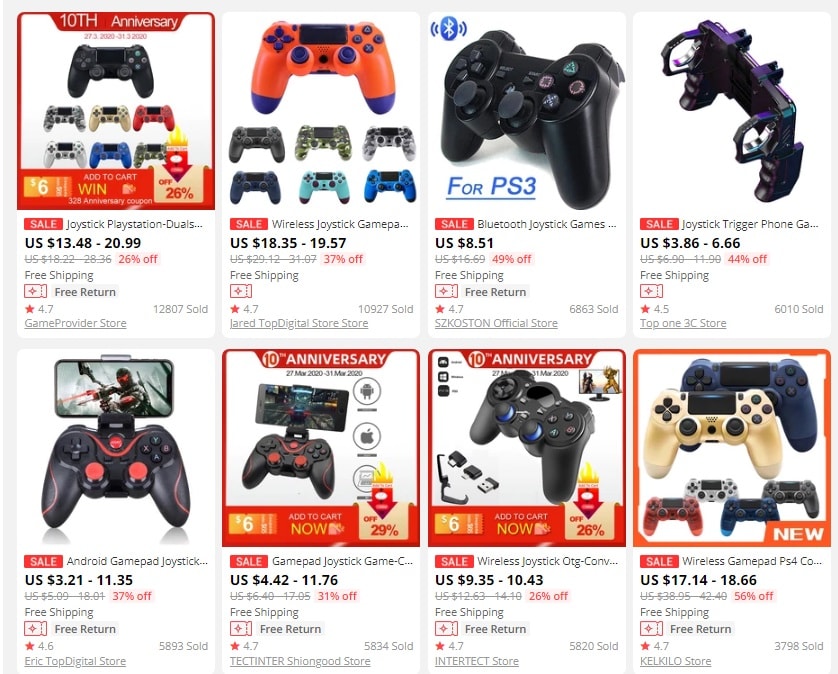 Game consoles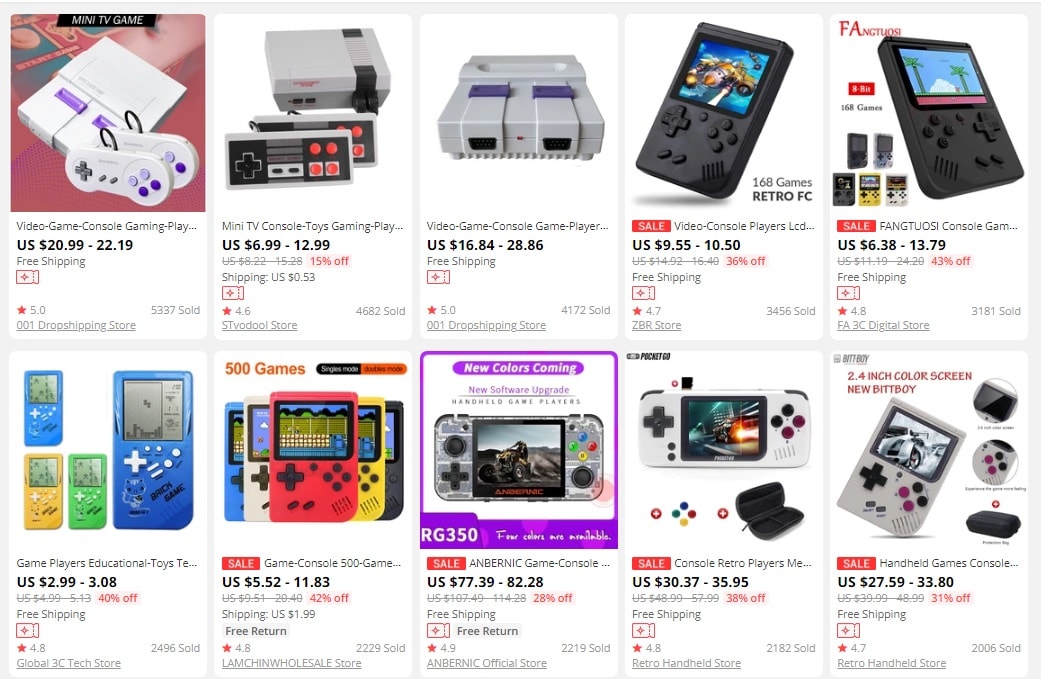 Toys
As a rule, it's not as challenging to occupy yourself as keep your children busy. Due to this reason, it would be a great business idea for you to pay attention at selling toys nowadays!
Playmats
Educational toys

Cooking accessories
In many countries in the world, the majority of restaurants are closed. And people don't have an opportunity to treat themselves to something tasty. That's why, there is one more popular idea among those who have to stay at home – cooking!
Cooking tool sets
Bakeware

Product ideas to sell in the course of COVID-19: final takeaway
Due to the COVID-19 and some other reasons, nowadays the world is changing. And if you don't want to waste time, but take advantage of the situation on the market, this is a perfect moment for you to start your own ecommerce venture.
Meanwhile, AliDropship is happy to provide you with the most promising product ideas to sell for your ecommerce store during the COVID-19 outbreak. This is your chance to get your own business with 100% independence and, probably, build a financial empire as Alibaba did this some time ago.
And don't forget that while you're still doubting, others start a profitable dropshipping journey and make the most of it using our best product ideas to sell during the outbreak of COVID-19!