AliDropship Blog
Get marketing tips, tricks and dropshipping inspiration right into your inbox!
Sign up today not to miss out a single post:
Dropshipping And Coronavirus: Guideline For Business Owners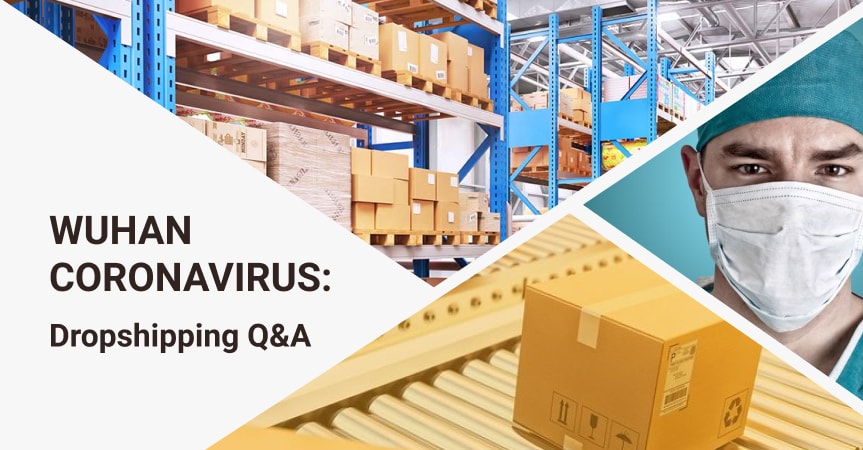 Are you running a dropshipping business? Do you wonder how Coronavirus can influence your ecommerce venture? So, in this article we will share essential business tips to follow during this challenging time.
Disclaimer: the situation concerning the spread of 2019-nCoV, so-called Wuhan coronavirus, is evolving rapidly. We are going to closely monitor the events, permanently update the article, and keep you informed.
You are highly likely to have already heard about the rapid spread of Wuhan coronavirus. This is a new infection identified in Wuhan, the capital of Hubei province in China.
Due to this epidemic, lots of Chinese cities are under quarantine, which affects manufacturing facilities, customs, postal services, and lots of other organizations.
So what to do if you run a dropshipping business and dropship products from AliExpress or even directly from China? Let's find it out!
Table Of Contents
Dropshipping and coronavirus: can the Wuhan coronavirus be transmitted via parcels?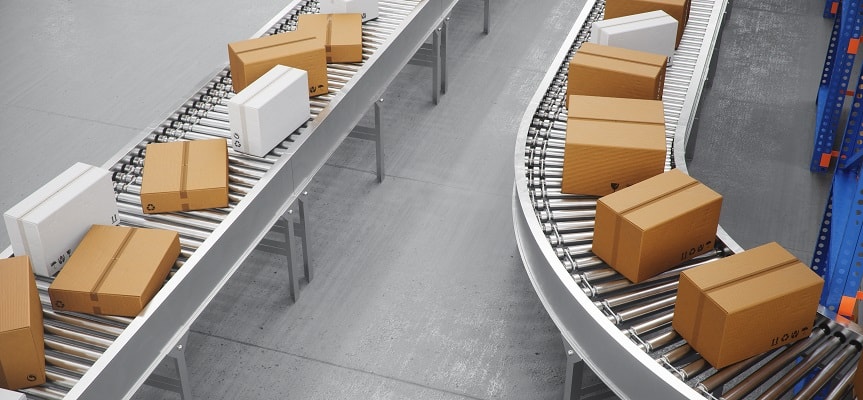 No, it can't. None of coronaviruses can survive on objects and surfaces for a long time. Wuhan coronavirus is mainly transmitted from person to person, since the virus has to find a carrier.
Recently, the representative of WHO, in her interview, has commented on the situation concerning the Wuhan coronavirus. She said with complete confidence that people from other countries are not at risk when receiving a parcel from China.
What's more, the

WHO placed the Coronavirus Q&A

unit on its website. In this unit it's highlighted that the packages from China do not constitute a danger for other people. This is because all the coronaviruses cannot survive on a surface like letters or parcels for a long period of time that is equal to the delivery time.
As medical experts explain, free access of oxygen and relatively high temperatures lead to the fast virus inactivation.
For example, when the outside temperature is higher than 68°F (20°C), a complete inactivation of 2019-nCoV takes about an hour. Meanwhile, the parcel delivery takes a week and more.
Moreover, a couple of days ago China post stated that all the parcels from Wuhan will be subjected to an additional process of decontamination.
When will Chinese suppliers go back to work?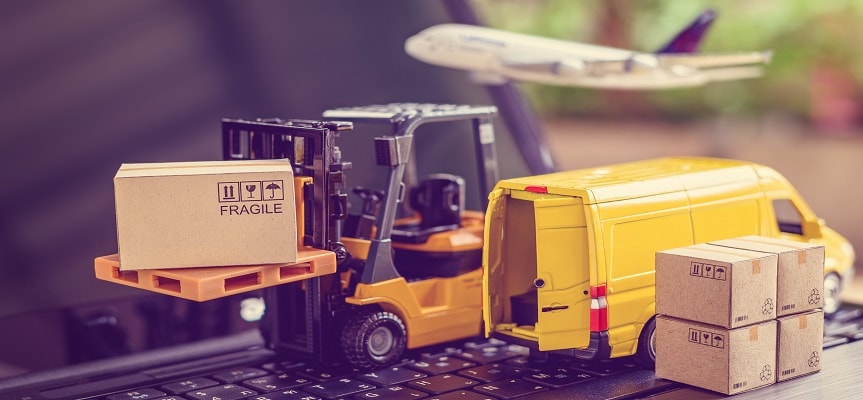 At the moment, the most part of China officially went back to work. However, in some regions, the government has extended the Chinese New Year Holidays to February, 18 because of the 2019-nCoV epidemic.
The activity of Chinese manufacturing facilities and logistics companies is expected to recover within a week.
Beyond this, the WHO chief announced that the work on vaccine for new coronavirus is proceeding.
Is it safe to start dropshipping right now?
In fact, there is nothing that can stop you from starting a dropshipping business right now. After some time, Chinese suppliers will go back to work as usual, and acting dropshipping business owners will go on enjoying their money-making business journeys.
This is a perfect moment to start your dropshipping business since at the present time you can easily start preparing your online store to launch.
We mean, it's high time to choose a niche for your business, find the most suitable theme for your website, learn which IT solutions can facilitate your dropshipping journey, gain the list of the most reliable suppliers, pick out trending products to sell, etc.
And after Chinese suppliers go back to work, you will be ready to launch your online store with no delays!
Dropshipping and coronavirus: action plan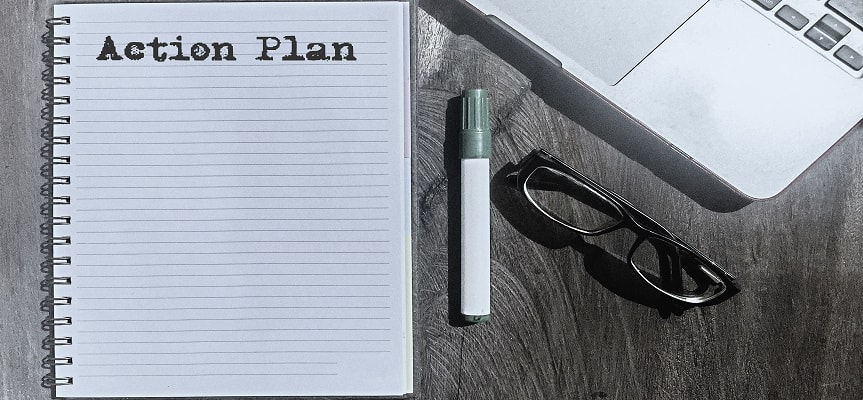 So if you're a dropshipping business owner, you should adapt your online store to the situation concerning the Wuhan coronavirus.
We have already found out that 2019-nCoV is not dangerous to your customers. How, then, can it affect your business?
Don't forget that the spread of Coronavirus made the Chinese administration extend the Lunar New Year Holidays. Therefore, currently, most production and logistic facilities in China are not operational, which is why business owners might experience delivery delays.
Well, what should you do as a dropshipping store owner in order to minimize the possible negative effects of the Wuhan coronavirus on your business?
1. Contact your dropshipping suppliers
First of all, contact the dropshipping suppliers you are dealing with. It's necessary to ask them what's currently going on there. If they work as usual, that's OK. If not, you can ask them when they are supposed to go back to work or if they know suppliers who can provide you with similar products from warehouses outside of China.
2. Pause your ad campaigns
In these circumstances, it will take a while for Chinese suppliers to start accepting and processing your orders. That's why we recommend that you decrease the amount of paid advertising, thereby preventing your online store from receiving a large number of orders.
3. Let your store visitors know it will take longer for you to process their orders and dispatch their packages
Place an informational banner on your website to make sure every visitor sees your company message!
You don't necessarily need to mention that it's due to the virus itself. Instead, you can write something like: "Dear visitor! Kindly note it will take us 3 working days to process your order, and 7 working days to assemble the package to be shipped to you. Please keep it in mind before you place your order and send us your payment. We apologize for the inconvenience and are working hard to cut down the time spendings. Thank you for understanding!"
You can also put a similar text across your social media networks and highlight that it's a temporary measure that won't last for long.
4. Contact your clients who have pending orders
If it's clear for you that some of your customers won't receive their parcels shipped from China on time, contact them and inform them about possible delays. Be patient and professional, and don't take the clients' disappointment personally. Remember that you can always offer them a refund and remain friends 🙂
5. Look for the suppliers who have warehouses in Europe or US
It will be a good idea to look for dropshipping suppliers who have warehouses not only in China. So you will be able to avoid major delivery delays and hopefully, even cut down the delivery time.
Well, would you like to find the suppliers with warehouses in the US, Europe, etc? Feel free to use the AliDropship Plugin's built-in products database. It is able to give you the list of vendors who send products from any country that is more convenient for your online store. Moreover, this IT solution can help you put your dropshipping journey on autopilot.
Chinese suppliers answer the questions about the situation in China
Since we permanently contact to the trusted suppliers which you can find on AliDropship Insights, we have asked them what's going on in China right now and whether they are working with the customers' orders at the moment. So you have an exceptional opportunity to get first-hand information! Now look at what they answered.
So it gets clear that some cities in China have already gone back to work. It means that suppliers from these cities are now sending the parcels for their customers again. However lots factories will have been closed until the 18th of February. That's why some delays are inevitable. But since the situation go right, finally, and your suppliers will get back to their supply schedules soon.
Final takeaway: dropshipping and coronavirus
We have already found out that the spread of the Wuhan coronavirus can potentially affect your dropshipping business. However, according to WHO, the parcels from China pose no hazards to recipients. It means that you are able to minimize all the potential negative effects on your dropshipping business.
So if you want to make the situation concerning 2019-nCoV pass your business by, simply follow the action plan prepared for you by AliDropship team.
On a final note, if you are interested in how the Wuhan coronavirus can affect your dropshipping business, keep checking this article every once in a while! AliDropship is going to monitor the situation concerning 2019-nCoV, and you have an opportunity to stay updated!
Join 325,000+ entrepreneurs who are already mastering new skills with our FREE Guide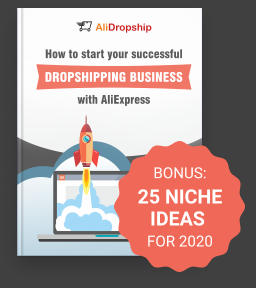 How to Start Your Successful Dropshipping Business with AliExpress
Get step-by-step instructions for newbies, expert advice how to build and promote your store, and best tools for AliExpress Dropshipping