LEARN HOW YOU CAN START A SUCCESSFUL DROPSHIPPING BUSINESS

WITH NO RISK, NO HASSLE AND NO WASTING MONEY ON TRIAL AND ERROR
THE PROVEN REPEATABLE SOLUTION FOR ECOMMERCE SUCCESS BRINGING $500,000 IN MONTHLY SALES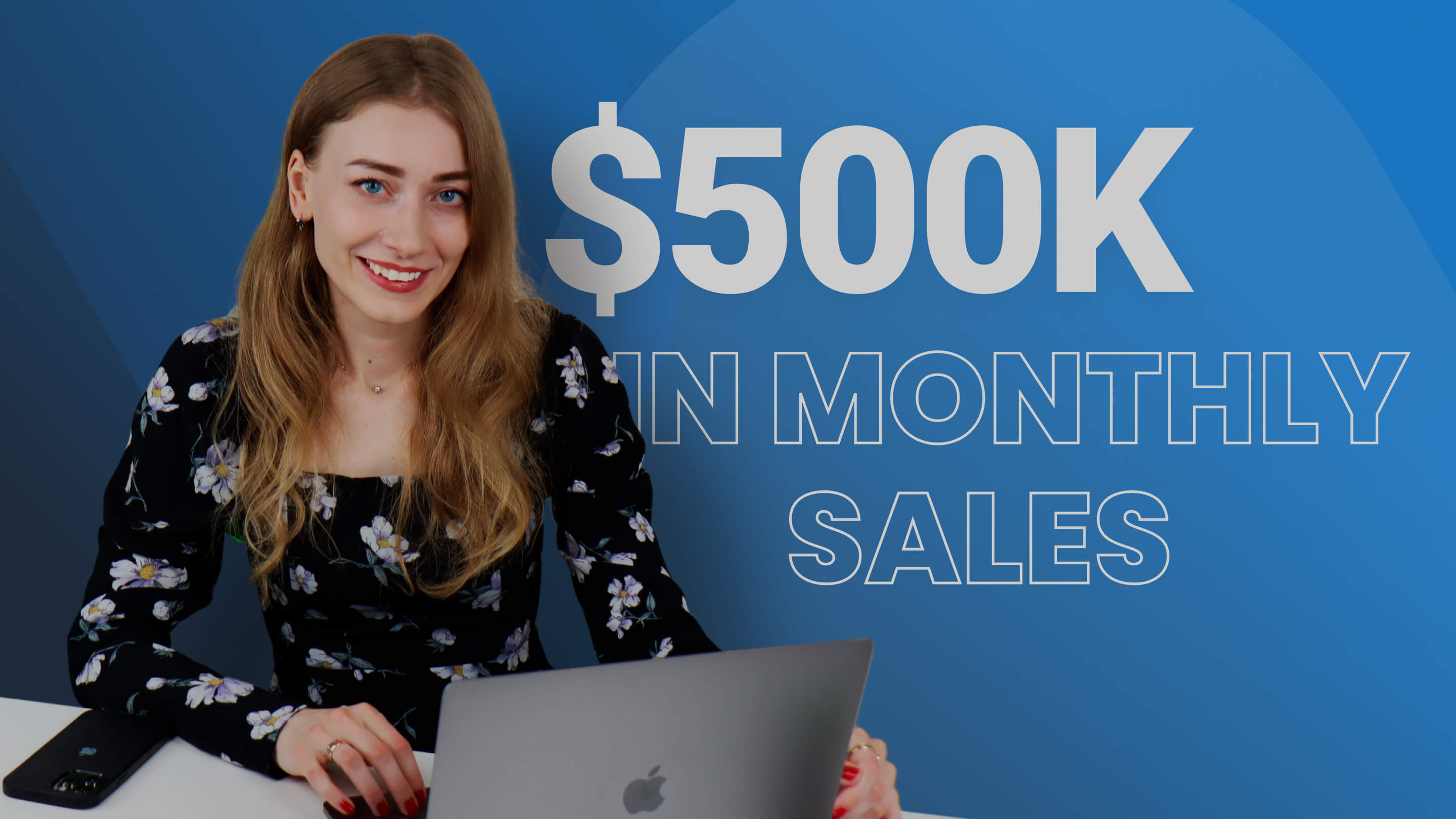 THE PROVEN STEP-BY-STEP SYSTEM BEHIND
$500,000 IN MONTHLY SALES
For the first-time ever, you're about to see a simple step-by-step system responsible for more than half a million in monthly sales (and counting)…
The exact system which helped Anna, a "never done this before" work-from-home mom launch a completely new and unknown product…
...and do $500,000 in the eighth month of its operation!

A repeatable framework that turns a humble startup into a legitimate multi-million dollar brand.
Because while many people have had "one off" successes in ecommerce, this is a proven step-by-step system that's worked multiple times in multiple niches...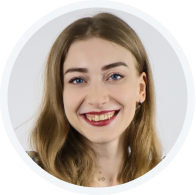 It's a time-tested method that works even if you're a total beginner, because you'll sidestep all the back breaking work of building your site and conducting costly experiments with its promotion…
And right from the start you'll be selling in-demand, profitable "PRIME products" instead of ones that can be knocked off by even the laziest of competition.
Now you too get the rare chance to "copy" this half-million-dollar selling system and shortcut your way to building a wildly profitable dropshipping business that funds your dream lifestyle…
All while one of the most reliable ecommerce companies does all the "hard work" for you!

3 REASONS YOU SHOULD GET YOUR
PREMIUM DROPSHIPPING STORE TODAY!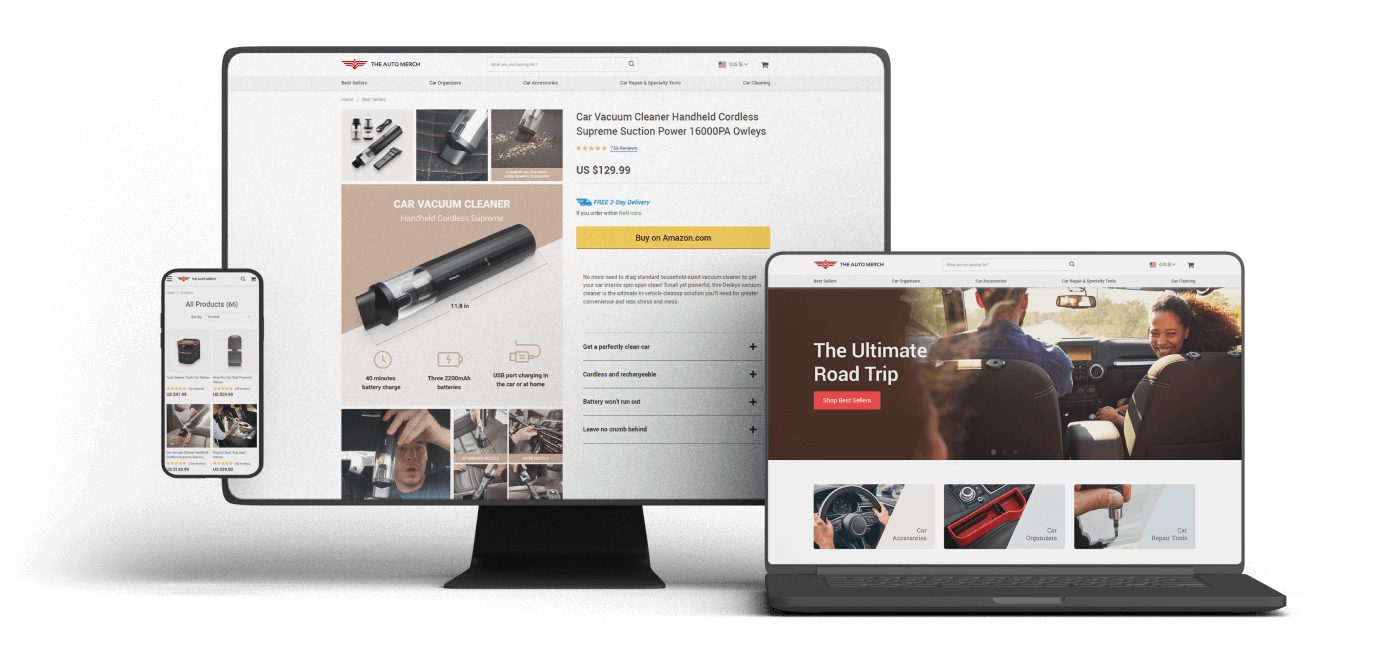 At AliDropship, we don't only develop smart ecommerce solutions, but also run dozens of successful stores ourselves.
For several years, we've been creating, promoting and upgrading niche dropshipping stores to test our software and polish up our services. All with the single purpose of offering you the best possible products and advice.
Then one day we decided that good things should be shared, selected some of our top-performing stores – and gave people an opportunity to get their own COPY of any of these stores.
AND TO REACH THE SAME SUCCESS.
So today, you can get an exact duplicate of a booming business run by AliDropship: with the same stylish, profit-oriented design, powerful software, awesome catalog of proven bestsellers and customer reviews!
THAT'S WHAT WE CALL A PREMIUM DROPSHIPPING STORE.
Yes, you can even get a copy of Anna's "The Auto Merch" store you've just seen above!
All at a ridiculously low price.
Just imagine:
WHAT THIS BREAKTHROUGH SYSTEM IS
NOT

ABOUT...

Starting a business with an AliDropship Premium Store is about "evergreen" principles that are repeatable and reliably work, not short-lived tactics that work today but not tomorrow.

And it has NOTHING to do with...
CHINA DROPSHIPPING

Where you scour numerous chinese suppliers for cheap items that you can theoretically sell online at a higher price...but then you're still trapped trading your time for money.
WHOLESALING

Where you buy products in bulk hoping to sell them online some day. It's dangerous because you can easily end up with a warehouse filled with stale inventory impossible to be converted into cash.
LOGISTIC ISSUES

Where you are responsible for warehousing, packing, shipment and returns. And you spin like a squirrel in a cage to process every order on time and prevent negative reviews.
Because if you're serious about building a real business...
Why waste time and money building an online venture from scratch that some "big player" can knock off overnight, when you can instead invest that same amount of time creating a legit, differentiated brand you can ultimately sell?
Why risk building on top of a business model where you have no competitive advantage and larger companies can undercut you at any moment?
Or why risk following old and outdated advice that no longer works with everything that's changed over the last 18 months?
It might not be "overnight easy", but it will certainly be worth it.
HOW YOU CAN REPLICATE THE SUCCESS OF A
$500,000/MO DROPSHIPPING STORE
You're about to profit from the exact selling system Anna has tested, refined, and perfected through tens of thousands of sales.
This repeatable strategy is distilled from countless tests, failures, and wild successes. She's already done all the hard work and sleepless nights so you don't have to!
It's a brilliant solution that includes a superb turnkey ecommerce website packed with proven best-sellers and promoted in the most intentional, unique, and effective way we've ever seen for beginning online entrepreneurs.
After The Auto Merch, Anna's used this strategy repeatedly to launch hundreds of different brands…
And it helped her turn "everyday products" into multi-million dollar brands which she then sold for six-figure amounts just several months later. Multiple times.
It's a proven model that's allowed her to make $500,000 in her 8th month even as a total beginner.
Are you ready to replicate her success?
4 simple steps to get started today
1
Choose a Premium Store you like best
2
Get its EXACT COPY in just seconds
3
Upload the store to your hosting server
4
Follow our tips and start making money
Sell
high-demand products

with huge profit margins
"THE PRIME PRODUCT METHOD"
A PROVEN FRAMEWORK FOR SELLING PROFITABLE PRODUCTS THAT ARE HIGHLY DEMANDED IN ANY ECONOMY
Which is why we're so confident this all-in-one solution is truly unlike anything you've ever seen...
Because it has nothing to do with reselling cheap, low-quality stuff or anything like that.
But instead it shows you a NEW & DIFFERENT WAY for offering profitable products that sell like hot cakes.
The OLD WAY of building a product catalog was simply packing it with random goods and hoping for the best...
The NEW WAY (The PRIME Product Method) is about offering in-demand products with HUGE profit margins that are not only hard to "knock off"...
But which are thoroughly tested by professionals and have proved to sell BIG!
ALIDROPSHIP PREMIUM STORES

EXPLAINED:
THE EASIEST WAY TO START OUT AND SUCCEED FAST
After massive ups and downs in ecommerce, we have seen that the right startup strategy can make or break even the best entrepreneurs. But especially when you're first starting out.
Choose the "right" strategy and everything is easier.
You'll have a much higher chance for success.
Choose the "wrong" strategy and everything is harder.
You'll have a much higher chance for failure.
You will reach the maximum success with an AliDropship Premium Store if you use our 6 step framework for nailing your perfect business strategy…
ALIDROPSHIP PREMIUM STORES EXPLAINED:

SUPERB ONLINE STORE:

No need to explain – you simply can't start without a powerful, professionally designed ecommerce website packed with hot products.
INSTALLATION PACKAGE

Add it to your Premium Store purchase if you have no IT experience and want our expert team to set everything up for you, from picking the right domain name to uploading the website onto your hosting server.
MARKETING PACKAGE:

Add it to your order if you want to run the same highly-profitable Instagram & Facebook promo campaigns as we do for the original website. Just get copies of our ads and audiences – and run your promos like a boss!
SMM PACKAGE

Add it to your order if you want to attract floods of buyers from social networks from the very start! Get your business accounts professionally created and filled by us – from launch and design to stunning content.
AMAZON PACKAGE

Add it to your order if you want to launch a stellar Amazon store in addition to your ecommerce website. With awesome product listings and our expert guidance, you'll easily expand your new online business to the world's #1 marketplace and boost your profits many times over!
SELLVIA™ SUBSCRIPTION:

Add it to your order for trending products, massive profits, and swift shipping across the US. We'll take care of all orders you get from your customers: just redirect them to us, and we'll process, pack and ship them to your US customers within just 1-3 business days.
THE
"SIX-STEP FRAMEWORK"

WORKS FOR ALL ALIDROPSHIP PREMIUM STORES

And it works fast! You won't need to waste time sifting through possible ideas. This will help you laser in on exactly what is most likely to work right from the start.

Plus it doesn't require a massive budget or you to have any previous ecommerce experience to be successful. So even if you're a total beginner…

You can start on the journey today of building an online business that not only provides a stable cash flow…

But creates a valuable brand you can actually sell whenever that time is right!

It's a lifelong brand building skillset! One you can monetize for decades to come.
This is why our clients love us
World's #1
in online store creation
Overall rating
$108M
in client profit this year
Dec 8, 2022
I always have a great experience, and this is overall a great company. All staff is always quick to respond and help me when it comes to requests and/or questions. I'm sure I'll always continue to be satisfied customer.
Family House
Oct 27, 2022
I am very pleased with AliDropship! The customer service is always professional and they have a great team of experts on hand. I am very appreciative!
Silvio
Sep 23, 2022
I would like to thank all AliDropship staff for providing excellent services and products. Anytime I have a question or need help with my ecommerce store, and I reach out to them, they are there to provide BEST costumer service and in no time.
Najib
Aug 16, 2022
This is an excellent company to work with. Products and customer service is excellent and they are 100% concerned and at your service. I would rate this company as many stars available.
Sparkle Jones
Aug 13, 2022
Love this company. They're always prompt to respond if I don't understand something. One time I sent a message on a weekend, and had a reply within a few minutes. Very happy with the service and the product :)
Debbie B
Jul 29, 2022
AliDropship is a great and easy to use tool for Dropshipping, it helps out a lot when you're beginning your business, has a lot of functions and add-ons to help you out and their customer support is always on point, helpful and polite.
Tony Morello
MORE SUCCESS STORIES?
SURE!
WHAT YOU'LL GET WHEN YOU
PICK YOUR PREMIUM STORE TODAY
Stable profit from a risk-free business model
Powerful website packed with best-selling products
Successful operation in a winning market niche
Easy-to-run online venture managed mostly on autopilot
Unlimited growth opportunities with additional packages
Lifelong marketing support provided by experts
Choose the dropshipping store that's
best for you!
Car accessories store making over $500,000 per month
The Auto Merch is an established ecommerce business that has already gained popularity among tens of thousands of car owners and currently rakes in over $500,000 a month with over 170,000 monthly visitors.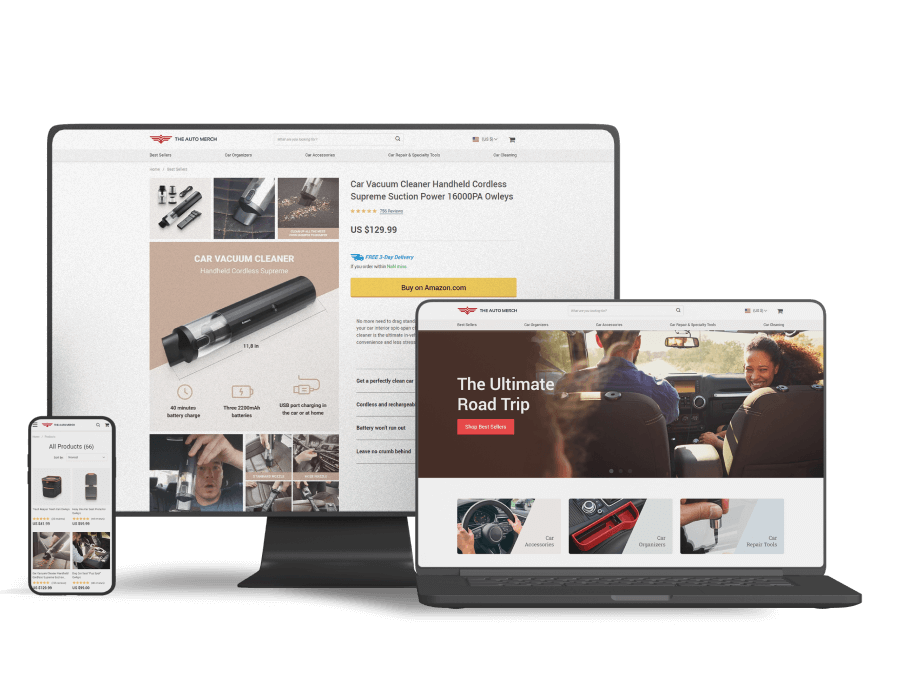 Mom & baby essentials store with $49,000 in monthly rev.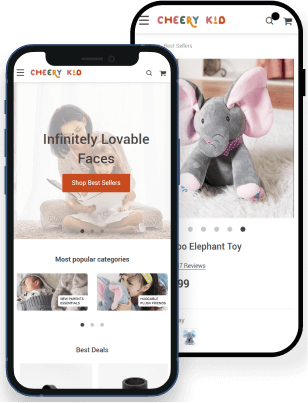 Classic store that makes $40,000 per month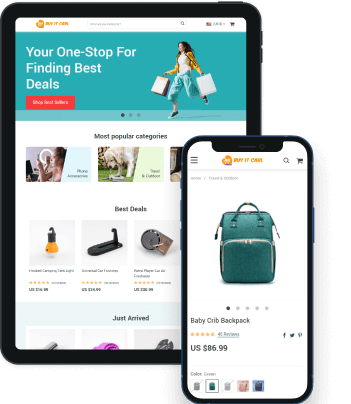 SO WHAT ARE YOU WAITING FOR?
All you have to say is "YES" and all these SALES BOOSTERS are yours…
… FOR FREE!
FREE AI Marketing Guides Package PRICELESS!
FREE Access to Marketing Academy $2,990 value
FREE Promo Tools Bundle $390 value
FREE Access to the Mentorship Community $3,450 value

Total Value:

$6,839 value
FREE WHEN YOU ACT TODAY!
Just pick the Premium Store you like best and get all the above AT NO COST!
Some questions you might have
What is dropshipping?

It's an online business model that lets you sell products without manufacturing, storing, or shipping anything.
What's included in the purchase?

AliDropship plugin + license
Store theme + banners
Template store logo in PNG
Catalogue of pre-edited products
Customer reviews for the products
3 add-ons + licenses: Facebook Business, GA Enhanced Ecommerce, Abandoned Cart
What is NOT included in the purchase?

Site installation - this service is available with the additional Installation package, or you can do it yourself
Store name - you can use ours or replace it with your own
Store logo editing - you can use a template logo included in the purchase or get the logo edited with our Installation package (if you add it to your order)
Hosting and domain - you can use your own or get both with our Installation package (if you add it to your order)
Social accounts - you need to create your own ones or have them created by us when you add the SMM package to your order
Add-ons installation: you can set up the three add-ons included in the purchase yourself or order this service separately.
How much should I spend on advertizing to reach the same results?

On average, ROAS (return on ad spend) of our successful advertizing campaigns - using the same promo materials we offer in the Marketing Package - comes to 2. It means that every $100 you spend on ads will bring you around $200 in sales. $20 out of this amount you will spend on re-ordering products from suppliers, so your profit from every $100 invested will come to $180. This is an 80% net ROI (return on investment).
How soon will I get my dropshipping store?

You will get all the necessary files to get your store up and running right after your payment. However, if you add our Installation Package to your order, the services included in the package will take 2-4 business days to be delivered.
What will I need to get my store up and running?

You'll need a pre-paid hosting service and a domain to upload the site (or you may use our services and have us set this all up for you).
Is it OK that many people will have exact copies of one and the same store?

Yes, it's ok, since all our dropshipping stores are originally designed and owned by us – and we designed them to cater to broad niches with potential target audiences of tens of millions of people – so each copy of a website that we sell can target and reach a different demographic.
Will my store be ready to start making sales right away?

Absolutely. All you need to do is set up a payment gateway and start promotion.
Will you provide the domain name for my store?

You are free to set up your own domain and hosting for the newly-bought website copy. Or, you can add our Installation package to your order. It includes a new domain name and hosting services prepaid for one year, our professional assistance in setting up a payment gateway for your store and even a new logo!
Will you teach me how to manage my store?

You bet. We'll provide all the necessary guides on how to process orders, update website content, promote your store, and upgrade your business. We also run a blog covering these issues and beyond, and you are always welcome to turn to our Help center or contact our support team.
Will I be the 100% owner of my dropshipping store?

Yes, you will. Once we sell a copy to you, you become the sole owner and can do whatever you want with your business.
Once my website is all set up, will I be able to manage it by myself?

Yes, the site's handy and user-friendly interface makes it easy for beginners. We also will provide guides that will explain how to run your store – and if you ever have questions or need help, you can reach out to the AliDropship team through our lifetime support.
Will you help me with marketing and advertising?

On our Blog, we provide guidelines on how to promote your store with maximum efficiency. You can also add our Marketing package to your order. It includes all the texts and visuals we've been using in our original promo campaigns + clear instructions on how to setup and run your own campaigns.