How Low-Cost Marketing Tools Let Janos Make $1,800+/Month With Dropshipping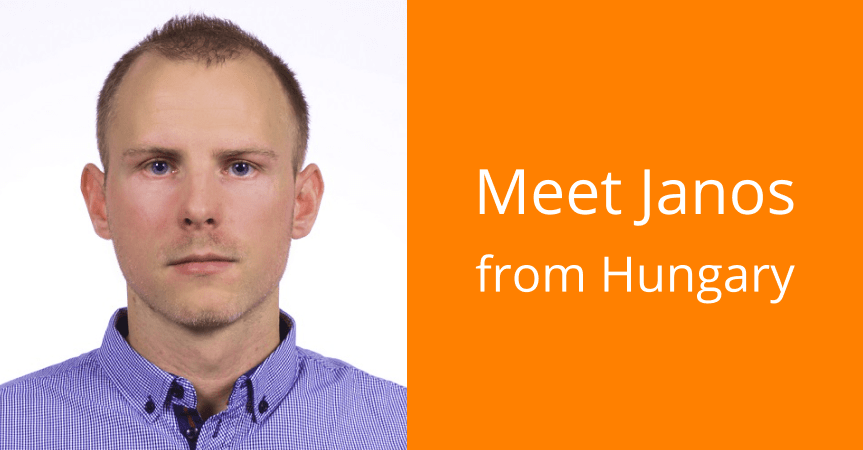 Can low-cost marketing strategies work for an online business?
Janos runs a dropshipping store in Hungary, doesn't spend a single forint on his business promotion, but enjoys the profits anyway! How does he do it? Let's ask him to share his first-hand experience!
Disclaimer: all the success stories published in AliDropship blog are the results of interviews conducted in the written form. Even though the editors may make some minor changes to the grammar, spelling, and/or punctuation, the respondents' writing styles, views, opinions, stores screenshots and personal photos are left unchanged.
Hi, please, introduce yourself!
Hi, I'm Janos! I live in a small town in Hungary. I've graduated from university here as an economist. After I have worked at several companies as an employee, I decided to launch my own business.
About a year ago, I began building websites and online stores for my customers, and started to run my first AliDropship business. Now this business is almost 1 year old, and the next similar project is in progress.
Sounds nice! Did you have any experience in eCommerce before that?
Yes, I had some experience in a related sphere. I have built basic online stores for myself and was selling products on eBay.
But why did you decide to switch to dropshipping in Hungary? How did it happen?
Because it's easy to begin, simple to maintain, and also very cheap to start.
I have read a blog post about dropshipping and got interested. So I began searching for opportunities on the Internet, discovered AliDropship, and the rest is history. 🙂
I read all the information on AliDropship website I could find, checked some of their YouTube tutorials, and made this decision.
That's how I got AliDropship Woo plugin and started my dropshipping business. I also use AliDropship hosting to power this store. These are really helpful and I think that without them, the business couldn't run as efficiently as it does.
Do you remember the first sale made from your store?
Yes, of course! It happened in about a month.
Then, the store has not been done perfectly, but the customer had still found it and made a purchase. I think it happened because I was already promoting my store at that time: I shared product photos on Pinterest. It's suitable for my store niche and it's free, and I prefer low-cost marketing. And it worked! It was a huge excitement! 🙂
How does your business perform now?
As I already said, as for now, I only run one store. Here's how it's been performing since the business launch: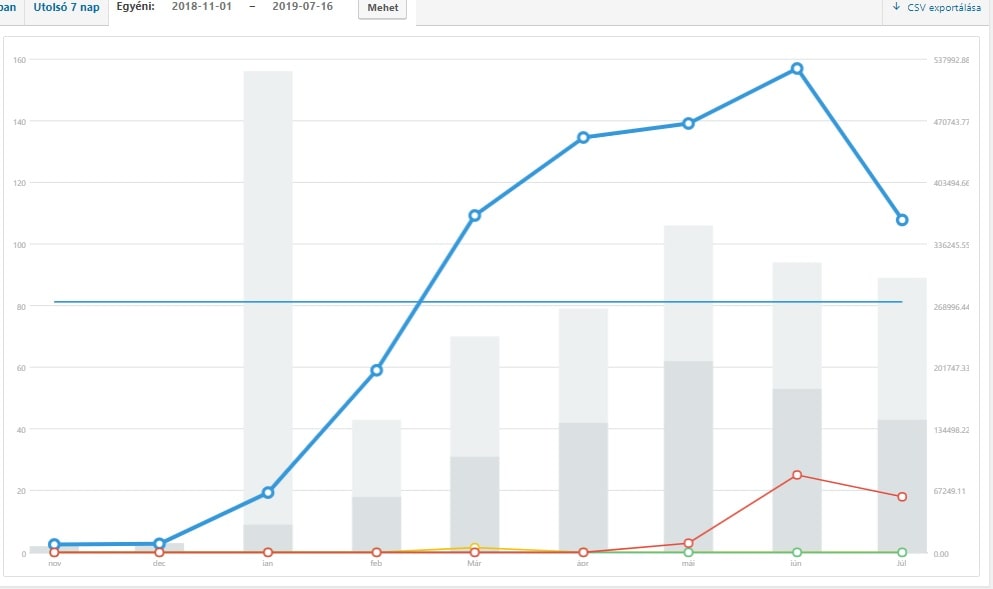 For its niche, I took my wife's favorite hobby 🙂 As we know something about it, it was easier for me to do market analysis and see how I can organize this business.
When I choose products to import to this store, first of all, I make sure they meet the most important requirements in this field. Also, I check the number of sales and see if the product has a positive feedback and a free delivery option. To make profits, I simply double the products' price.
You've mentioned that you prefer low-cost marketing. How does it work for you?
So, I mentioned that my store has a hobby-related niche. The people who enjoy this hobby are a quite specific customer segment, so I know it pretty well who's my target audience.
And so, I am able to choose the marketing channels that work best for them. In my case, it is Facebook, Instagram, Pinterest, and Google organic results.
I tried them all, and I didn't even have to give up any of them: they all work fine, just like I expected with this niche and this audience 😉
And actually, I don't spend anything on advertising at all. I promote my store for free, with a zero marketing budget.
Impressive! What does your daily dropshipping routine look like?
Every day, it takes me 2-3 hours to manage my store. The most time-consuming things, of course, are customer service and product related tasks. I don't simply import the products – I also need to translate their descriptions.
For my business, a high quality customer service is vital. Long delivery time is one of my main challenges, so I need to compensate for this inconvenience. That's why I always try to be helpful for my buyers and offer them good prices. There are difficult customers sometimes, but if you're flexible and helpful enough, you can change their minds and make things work.
How is dropshipping in Hungary regulated from the legal point of view?
You need to be registered as a self-employed person, or register a company. I follow these regulations: my business is officially registered here.
How has your life changed?
I am fully flexible now. I have a lot more freedom. My friends and family like what I'm doing even though they don't fully understand it 🙂
This store performance is inspiring me, and I'm planning to launch at least 2-3 more stores with AliDropship.
What can you advise our readers – those who already run their stores and those who didn't start the business yet?
If you're already owning a store, you are on good way, keep on track!
And if you haven't started yet, don't be shy and try it: you can't lose anything. This is one of the easiest ways to start a business!
As you can see it, when you know your dropshipping niche inside out and are well aware of your target audience's habits and preferences, you can run a profitable online store even if you don't invest anything in marketing. Janos' first-hand experience proves it really well and shows that you don't need much to launch a successful dropshipping business!