How A Single Mom Works From Home And Runs Successful Online Business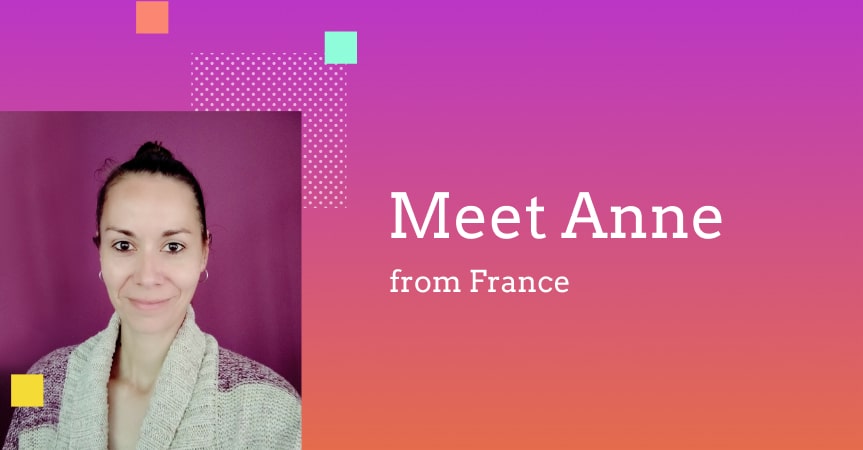 How can a single mom work from home while combining it with a demanding part-time job and raising children? Moms are superheroes, for sure!
Today, we're talking to Anne, a mother of two and owner of a young yet promising online business. Being a newcomer to ecommerce, she's already making progress with her online store – but how?!
Disclaimer: all the success stories published in AliDropship blog are the results of interviews conducted in the written form. Even though the editors may make some minor changes to the grammar, spelling, and/or punctuation, the respondents' writing styles, views, opinions, stores screenshots and personal photos are left unchanged.
Hi, please, introduce yourself!
Hi, I'm Anne, a 38-year-old single mom from France. I work part-time as an animator for children in a town near my home, which leaves me enough time to manage my dropshipping store.
What was your ecommerce experience at the moment you launched your online store?
Before I started dropshipping with AliExpress, I had little experience in trading. I was previously reselling second-hand things that I own on sites like Vinted and LeBoncoin, but that has nothing to do with the ecommerce company I later created.
Why did you choose the dropshipping business model, after all?
I chose the dropshipping business model for several reasons. I live in a home where I don't have an opportunity to keep stock. With dropshipping, there are no storage worries! Also, I save on shipping costs because it is the AliExpress dealer who takes care of it; I do not have to pay for new shipping between my home and the customer. Finally, my wish to combine my part-time work with a business activity requires that I work at home. With my rather home-like personality, I am delighted there is an opportunity for a single mom to work from home!
How did it all begin?
It all started in January 2019 when I was looking for a business activity to run together with my part-time work as a children's animator.
I had difficulty finishing the end of the month and badly needed a second job to provide for my two children. Doing business on the Internet was the idea that came to my mind immediately. I have no training in sales but I love this activity: managing my accounts, seeing the benefits, etc.
I began with searching for the best types of products to sell. It took me a long time, and the things that I finally found were the products that were appealing to me, matching my personality, my philosophy of life.
Then I did a lot of research on how to sell products on the internet. I wanted to figure out: what's the best platform for me to use? A marketplace, or second-hand sales sites, or my own online store? I was familiar with the dropshipping business model from a little past experience and I knew that there was the right choice!
And during my Google search, I discovered AliDropship. I came across bloggers' articles describing how AliDropship functions, and it sounded really tempting. There was nothing I knew about coding and creating an internet store. Alidropship seemed to me THE solution for a person who is new to sales and isn't familiar with WordPress. As I wanted to get a turnkey store, I chose the basic package with accommodation. So I ordered the basic custom store in November 2019 and, to my great joy, it all started!
Do you remember the first sale made from your store?
My first sale was made by a friend. To my delight, he was my first fan! He bought two items from my store and I was super happy! I took a little time to be sure of the good handling that I had to do so that the order was placed on AliExpress.
It happened a few days after the store was ready and I advertised it around me. To achieve this first sale, I talked a lot about my shop in my entourage: family, friends, colleagues, as well as to career professionals that I could meet during my job searches .
This was something important, that first sale. It proved that what I sell corresponds to the demand, to the real needs of customers.
I felt reassured and rather confident for the future of my store. I am rather anxious by nature about my choices and very far-sighted, so this first purchase was proof for me that the creation of my dropshipping store and the products that I sell are very good choices.
How does your business perform now?
I have only one store at the moment and it has only been operational for a few months.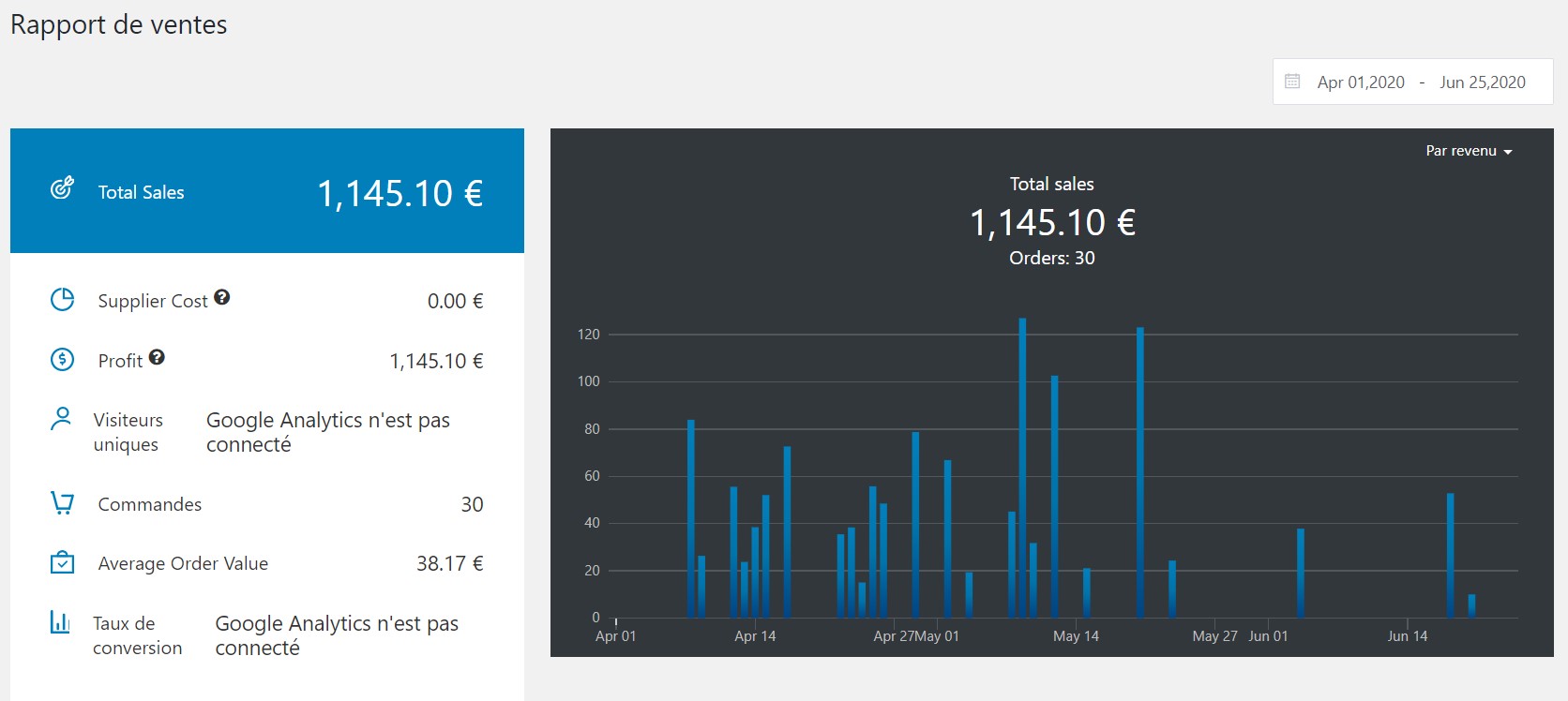 There was the Covid-19 pandemic which also slowed down my sales for two weeks. Still, I hope this is just a bad period and that sales will increase in the future. So for now, I prefer to focus on this only store and polish my advertising on social media and the internet. But afterwards, I want to open a second shop with another niche that I am thinking about!
What is your product strategy?
As I already mentioned, I focus on the products that seem attractive to me personally. Also, I make sure these are trendy products that people need.
When choosing the products, I focus on those that seem to have a high quality, positive customer reviews, and ratings over 4.5 stars. The same is true for suppliers: I look for the best rated ones.
I add new products when I notice that, for example, at home there is a product that I would need. Or when I see a product in my supermarket that I never thought of, and when someone around me asks me if I sell this or that item.
I set the prices according to the margin I want to make. I don't inflate prices too much because I want my products to be accessible for people who don't have a lot of money.
How do you promote your store?
I chose to promote my store with Google Ads: it's the most effective channel for me. I have created several ads for Google searches and for affiliated sites (YouTube, etc.). Also, I promote my products on Facebook regularly.
I use Google Ads and Facebook statistics to understand who's my target audience. It clearly shows the age groups, gender and locality of the people visiting my store. It's really very practical. On average, the promotion of my store costs me €60 per month.
I would say that constant acquisition of new customers is the most challenging thing for me. There are some limitations because my niche is quite specific and I've chosen to only target buyers from France. I take my time but I know that I will have to accelerate my efforts and use Pinterest, Instagram, etc. to reach new customers.
In terms of management, would you say that this business model lets a single mom work from home conveniently?
AliDropship goes a long way in helping me run my business. It makes everything clear, efficient, and easy for me. I could never have done it alone!
Without it, I would have had to hire a WordPress specialist, then a marketing specialist, and that would have cost me a lot more. The plugins I bought with AliDropship in addition are perfect to go at my own pace in the development of my shop. Everything is accessible for a novice like me.
Every day, I spend between 4 and 8 hours on managing my store, and I like it! I refine the descriptions of the products, improve my SEO, add or remove products, follow the statistics closely, respond to customer messages, keep my accounts and draft invoices, etc.
The task that requires the most time for me is writing the descriptions of my products. I am quite a perfectionist and therefore like everything to be perfect both for a customer and for SEO purposes.
Like any other entrepreneur, I have dealt with some "difficult" clients. I have always been courteous and polite, and offered several solutions for the client to choose. When we come up to a solution quickly, I like to offer a discount coupon to make up for the client's inconvenience.
Did you register your business officially?
Yes, I officially registered my business. There are many legal requirements in France. We have to register with Customs and have insurance. It is necessary to make declarations of turnover every month or every three months. GDPR must be displayed on the site according to very specific criteria. You must open a specific bank account for the company. Invoices must be drawn up with a certain amount of legal data, etc.
How has your life changed?
Thanks to the creation of my store, I found another goal in my life. Having a lot of free time with my part-time job, I was going around in circles. And now, with my store, I take great pleasure in starting my day. I love being there for my children without rushing in the morning, then when they have left for school, I sit in front of my PC and manage my store at my own pace until the evening! My family and friends find it very good that I do this business. Some give very good advice.
I'm not selling enough for my taste yet, but I know and hope that the work I do will pay off soon. For the future, I hope that my shop will "purr" like a good well-oiled diesel, and that my sales are so regular and consistent, that I can open a second store!
What can you advise our readers – those who already run their stores and those who didn't start the business yet?
My advice would be: trust yourself! Have faith in your abilities! Go for what you like, what brings you happiness! In any case, this experience is so enriching personally, that we are necessarily winners!
So… Can a single mom work from home and enjoy an extra passive income while taking care of her family and maintaining a part-time job? Anne's experience proves that it's quite possible to become an independent online business owner in these circumstances even if you don't have much background experience. Needless to say, it's an honor for us to be a part of this life-changing ecommerce journey, and we wish Anne the best of luck with her further achievements!