Starting A Business With Little Money: From 0 To €43K+ In 1 Year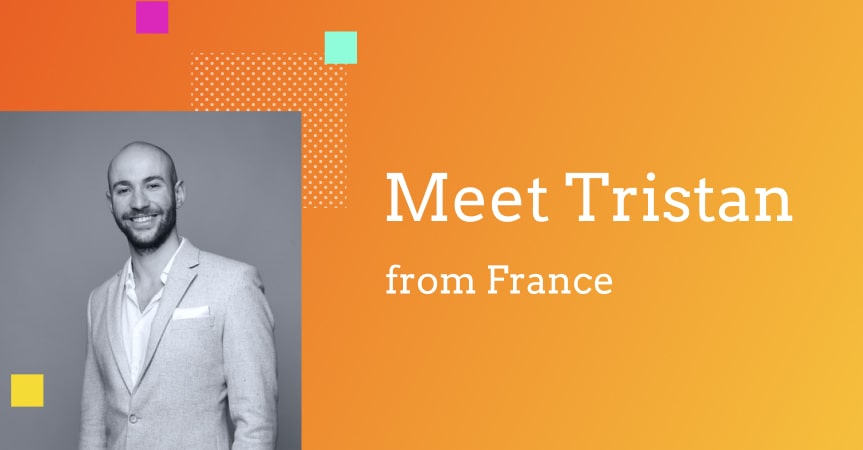 Is starting a business with little money really possible? Of course! Even low startup investments can let you start a rewarding ecommerce journey.
This point is brilliantly proven by Tristan, a well-off dropshipping business owner who kindly agreed to share his first-hand experience in an interview with AliDropship. Let's hear him out!
Disclaimer: all the success stories published in AliDropship blog are the results of interviews conducted in the written form. Even though the editors may make some minor changes to the grammar, spelling, and/or punctuation, the respondents' writing styles, views, opinions, stores screenshots and personal photos are left unchanged.
Hi, please introduce yourself!
Hi, I'm Tristan Gatellier from Paris, France. I am very curious and passionate about technology – so, when I was making my first steps as an online businessman, I already knew how to make a website. Still, I had no practical experience in ecommerce at all – only a bachelor degree in business 🙂
As a newcomer to ecommerce, why did you choose the dropshipping business model?
In my opinion, the dropshipping model is the best model to start with very limited investments. I had almost 0 on my bank account when I started it.
So, what's your story of starting a business online with little money?
The truth is, I actually wanted to learn SEO because I wanted to build great websites for my clients and to work like an agency. But I had 0 skills in SEO, so I decided to create a blog to learn and experiment. When this blog started attracting some traffic, I decided to try earning money from that traffic. This is how I learned about dropshipping and figured out that in terms of monetizing a blog, it's way more lucrative than affiliate marketing.
What technical solutions do you use to power your dropshipping business?
Everybody talks about Shopify, but from the point of view of SEO, WordPress is the best platform for blogging. So that's what I've chosen, and I also benchmarked extra WordPress solutions that would make my blog more business-friendly. AliDropship plugin turned out to be the right software for my goals, so I got its WooCommerce version and that's how it all began!
Now, I use AliDropship Woo plugin every day. Even though I work with an agent, the plugin helps a lot with products import and shipping tracking.
How does your business perform now?
I run 2 stores. The first one was launched about a year ago and made €43K during this period. I wasn't spending much on advertising there, and my profit margin was about 55%.
The second store was launched 2 months ago and made almost €10K during this time. On average, there's a 25% margin, but it increases with every sale.
Do you remember the first sale you made?
Yes! I sold a moon lamp 🙂 It happened 1 month after launching my first ads. So basically, it took me 1 month of hard work (and isolation) to achieve it. And really, it was like a spark, a spark that tells you that you can make it !
How do you promote your stores?
I mostly focus on SEO and driving organic traffic to my sites, so backlinks and Google Ads work best for me. Facebook ads are not efficient in my niche: the profits they make don't outweigh the expenses. They can only bring some profits on Christmas or Black Friday.
On average, it costs me €600/month to promote my stores, and I'd say my advertising expenses are pretty low. I do lots of research to understand my target audience, for example, track the search bar on my sites to see what people want. Also, analytics is amazing and helps me a lot: based on the interests of my blog readers, I launched some new products, and it worked great!
How do you choose the niches and products for your stores?
The first store was logically linked to my SEO blog, and for that blog (and the store topic) I took one of my passions. The product choice there was not easy: I made a lot of mistakes, but that's how I learned.
For my second store, I used my SEO software and skills that I gained during the creation of my first store. That's why I was trying to focus on the products with a big number of orders, and to filter out the unsuitable suppliers.
In general, I don't follow the 'Hot sale product' strategy: instead, I rely on SEO because it lasts over time and keeps working in the long term. My business performance results are improving every month because my stores are SEO-friendly. This is the SEO dynamics of my first store, for example:
To set the prices, I usually multiply the supplier's price by 3, but it depends on the price itself. Sometimes, if the original price is high already, there's no need to increase it 3 times.
How do you manage your business on a daily basis?
It takes me about 2 hours a day to manage the stores. The hardest task is not to create a store, but to maintain and take care of the incoming orders even if you delegate this part – and I work with an agent now!
I take time to teach people to do the client support because many clients are worried about the orders' delivery. It helps a lot if you answer them quickly: if you answer them within 2 hours, even angry customers will relax. And if a customer is still difficult, I have no problem to make a refund. There's no reason to spend your time on it – isn't worth it!
Did you register your business officially?
Yes, it's 100% legal. I live in France, which is one of the most demanding countries in terms of a business registration, so I have to register my business as a real company and pay VAT.
Did starting a business with little money change your life in some way?
Actually, when I discovered the dropshipping business, I understood that it gives the opportunity to move freely all around the world. You can live whenever you want and make money with nothing but a computer. And that's what I did up until the pandemic – I was travelling all year long!
I have optimistic plans for the future. I want to create stocks out of my best-selling products and build a long-lasting business.
What can you advise our readers?
Remember that short-term money is great, but long-term money is better! You need to plan your business so that it keeps having clients in the future, so think about SEO and invest in customer support!
Thank you, Tristan, for your words of wisdom! This first-hand experience of starting a business with little money is not only insightful and helpful, but really inspiring, too! We hope it will encourage others to set off for an ecommerce journey as well – and we will be more than happy to assist them along the way.