Life After Starting An Online Retail Business: Where Can Your Ecommerce Journey Take You?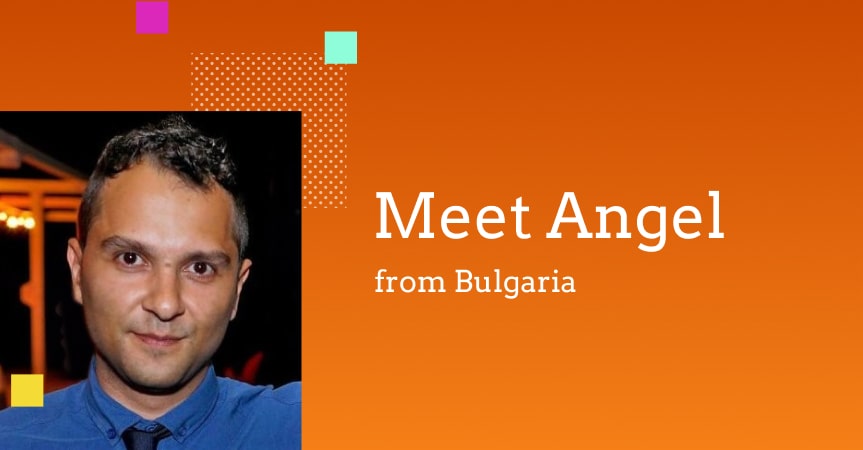 When starting an online retail business, what should you expect your life to become? Today, we're talking to Angel, an online business owner from Bulgaria, who is now able to pursue bigger dreams thanks to his venture.
Disclaimer: all the success stories published in AliDropship blog are the results of interviews conducted in the written form. Even though the editors may make some minor changes to the grammar, spelling, and/or punctuation, the respondents' writing styles, views, opinions, stores screenshots and personal photos are left unchanged.
Hi, please introduce yourself!
Hi, my name is Angel, I'm a digital marketer from Bulgaria.
Since I moved to Varna to study Computer Science and Technologies and started to learn the basics of programming, I realized this is not for me and decided to start applying for all suitable jobs. I got hired by an US company with an office here in Varna where I learned to create WordPress websites and do basic SEO optimizations. I even tried to do business, but didn't like the Bulgarian market and moved to work for another big company doing SEO and Digital Marketing, which I am still working in.
So, it's safe to say that by the moment I was starting an online retail business, I had enough experience in creating WooCommerce and OpenCart stores, though there wasn't much experience in the actual digital marketing.
And what's your story of starting an online retail business with these skills?
In mid-2017, a very close friend of mine shared his plans to launch a dropshipping business. I liked this particular business model because it requires not that much money to start, no warehouses or stock monitoring, etc. So I started looking into the opportunities, too.
I love working with WordPress and WooCommerce, and I was googling a lot to find a proper solution. There were several options I tested, and in terms of WooCommerce and AliExpress dropshipping functionality, I liked AliDropship plugin the most.
It proved to be really helpful later on. Can't imagine if I had to manually check and sync stock. Same goes for the products uploading and all the other automated things. Besides, the built-in premium themes I use give me what I need (at least for now).
How did your first sale happen?
I still remember that first PayPal notification I saw! Felt like I got a big shot of adrenaline.
It was really cool to see the business finally started working. To be honest, it happened not as soon as I expected. It took me over 4 months to find the right products and to show them to the right audience.
How does your business perform now?
Currently, I have 2 stores. The first one is on hold as for now, and the second one is giving me a good passive income. The average gross sales per month are $892 with no ads running.
What was your product strategy when you were starting an online retail business?
I have a small 1 year daughter, and I think this tells why I decided to go with that specific niche I've chosen. 🙂
To pick products, I was following AliDropship tips: I was entering the keyword in the AliExpress search field, sorting the products by the number of orders, and checking the reviews.
Then, I was focusing on the products that seemed cool to me personally. I reviewed their pages manually and checked the sellers' stats. Also, it's a good idea to check the related products: this is how I found some of my best selling items.
Now, I keep adding new products to my store from time to time. Usually, I add many products to my AliExpress wish list from my phone during the day when I have a moment. Then, after work, I review them on my PC and group them in wish list categories. It's closely related to my promotional efforts. I make a new post on Instagram every day, and when there is nothing to post, I go and add more products to show them in the Instagram feed. I just start uploading as much as I can, but because I am perfectionist, I am able to add no more than 10-15 products at a time.
Can you tell us more about your promotional strategy?
To promote my business, I rely on organic social traffic. Instagram and maybe Pinterest are my main marketing channels (Facebook didn't work for me). Thanks to Social Rabbit, I got my Insta page to 20k followers. And actually, my first sale happened after an Instagram shoutout.
Also, I am following best SEO practices even though I am not pushing it at the moment (the niche is overcrowded with big stores).
On the plus side, thanks to my business niche, it's easy for me to understand who's my audience, and target them. Even though I live in Bulgaria, I target buyers from the USA and the United Kingdom. The good thing here is that I don't pay for promotion mostly – I just spend my time (about 20-30 mins at a time).
What else can you say about managing your business?
On average, I don't spend more than half an hour a day to manage my store. The most time-consuming task there is choosing and uploading products. And the most challenging part is being consistent even if there are no results yet. Meditations help sometimes. 🙂
If there are difficult customers, I simply refund them. I don't want them to go and submit a PayPal refund request as this might cause my account to be suspended. And on a brighter note, I get a lot of people tagging my store with lovely photos.
My business isn't registered officially as for now. Registering a company doesn't cost much in my country. Taxes are also low as for this model of business we just pay 10% flat taxes. I don't think there are any specific requirements on top of that because with this model we don't keep stock and stock never enters our country.
How has your life changed with starting an online retail business?
I changed mentally if you know what I mean and became more disciplined and purposeful. Finally, I have a bigger plan which I am following passionately. Money isn't that important for me even if I am able to save more for my daughter now.
Interestingly, my friends and family support me even though they still are skeptical about this business. 🙂
My plans for the future are to establish more connections with Chinese sellers, brand my products, and – why not! – open a store on AliExpress with the same brand.
What can you advise our readers thinking of starting an online retail business?
Don't start if you are just after the cash, don't quit if you don't get your order fast.
Remember not to rely just on your opinion about the products – ask your audience, they know better. Be a perfectionist and don't skip work. Don't listen to negative people (both in forums or people you know): they just don't want you to succeed.
Thank you, Angel, for such an encouraging experience of starting an online retail business with a life-changing potential! We wish all the best for your business and your family, and can't wait to see you building your own ecommerce empire!