AliDropship Blog
Get marketing tips, tricks and dropshipping inspiration right into your inbox!
Sign up today not to miss out a single post:
Why Wonder How To Set Up An Online Store? Get It Tailored To Your Dreams In A Click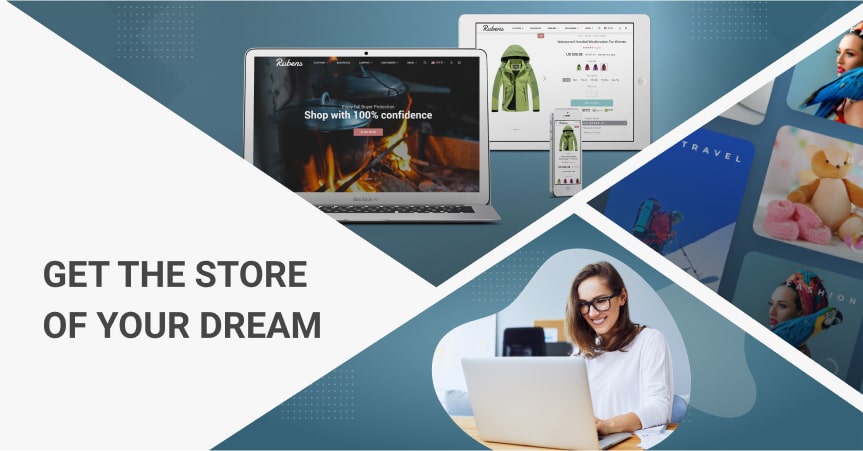 Are you wondering how to set up an online store of your dreams? Would you like to speed up your business launch and make your first sales happen sooner? In fact, that's very simple now – you should definitely try our new online store Package Builder!
What does the process of ordering an online store look like? In practice, you are provided with several options to choose from. And you are supposed to choose the one that suits you best.
However, you are totally aware that AliDropship always does its best in order to customize the process of ordering an online store as much as possible and lets you heavily influence our managers' working process. But we decided to move beyond this!
We have prepared a solution that is designed to let you create an online store of your dream and customize it as you wish. So meet our dexterous online store Package Builder!
Table Of Contents
What are your options of setting up an online store?
Well, why do you need this Package Builder? And what is it capable of?
So first of all, let's discuss what a process of ordering an online store looks like, in a nutshell. When we speak about starting a dropshipping business, people fall into two categories.
Some of them want to get a quick and smooth start, without extra effort. In this case, we recommend them pay close attention to Premium Stores and Established Stores. So they buy either ready-made stores that already bring profit or replicas of our most profitable dropshipping stores. In both cases, they start benefiting from their online business almost immediately!
Others want to make their bold ideas fly and get unique products. In this case, we recommend that they focus on creating a custom dropshipping store. So our managers get in touch with clients and build ecommerce stores for them in accordance with their preferences only.
But what if to move beyond this? What if we can provide our clients with an opportunity not only to influence the process of creating an online store, but let them customize their business projects as much as possible? To that end, we have designed a new super-handy online store Package Builder!
How to set up an online store of your dream: an easy solution
So why should you pay close attention to this online store builder? Why is it so great, and how can you benefit from it?
Well, with this Package Builder, you are able to start an online store meeting your personal preferences since it lets you customize your future store completely.
You can build your store with its own unique set of features
It lets you speed up your business launch and first sales
What's more, it also provides you an opportunity to take some extra steps:
Increase the number of imports to 2,000 items
Enrich your business by adding some extra add-ons and services
Sounds tempting, doesn't it?
How to easily set up an online store with our Package Builder?
So what does a process of ordering an online store with this Package Builder look like? Is it true that even a newcomer is able to get a unique and ready-to-go business having done just several clicks?
Well, actually, with this super-handy Package Builder, it's now even easier to order your own profitable online store you have always wanted. How does it work? Take a look!
1) You find yourself on the Package Builder page. You have a basic custom store package that you're supposed to enhance. This is the cheapest option we are ready to provide you with. It includes the following:
Premium domain name (.com)
AliDropship Plugin + free updates & support
Mobile-friendly AliDropship theme
A store catalogue that consists of 50 trending products ready to sell online
Payment gateways (PayPal, Credit Cards)
Sounds impressive, doesn't it? Well, there is more.
2) On the next stage, you need to choose a niche you would like to deal with. We are happy to provide you with the list of profitable niches to choose from.
In case you are not able to choose the one that suits you best, feel free to count on niche research. So our managers will do their best to find the most promising niche for your business.
3) Then, you need to choose the size of your store catalogue. It ranges from 50 to 2,000 items.
Some entrepreneurs really increase their product range to several hundreds or even thousands items in order to make the most of their business. And in most cases, it pays off!
4) After that, you are able to add some extra services to your online store. In this Package Builder, there are 10 most popular and efficient services from AliDropship. They have already helped lots of our clients improve their business performance.
So it doesn't matter whether you're a dropshipping newcomer or an experienced entrepreneur. These services are exactly what can easily take your business to a whole new level!
5) Furthermore, this Package Builder lets you easily equip your business with automation systems. We have prepared for you the list of 10 most sought after and time-tested addons that will let you make the most of your business while paying less attention and time to that. Great, isn't it?
6) At the final stage of ordering an online store, we would like to remind you that you need to get a hosting in order to let your ecommerce website be visible for your potential customers. For your convenience, we provide you with an opportunity to use powerful hosting from AliDropship to let your customers easily make purchases in your online store.
In fact, that's it! All you need to do is to click several buttons and learn more about the solutions AliDropship offers to let its clients put their dropshipping businesses on autopilot and benefit from them. After that, feel free to relax and wait till our managers will do their best to build a unique online store with unique features for you only!
How to set up an online store you have always dreamt of: conclusion
Actually, this kind of configurators is extremely popular nowadays. And if you have ever bought a new automobile, you are highly likely to face them.
As a rule, when you buy a new automobile, it goes the same: you choose one of the packages and add the necessary features in order to get a car of your dreams. This is exactly how our Package Builder works.
We have done our best to make a process of ordering a custom dropshipping store clear and convenient for you. We have chosen the most efficient, sought after, and time-tested addons and services to let you improve your business performance and benefit from your dropshipping store.
So if you have any bold ideas and want to build an online store of your dreams, it's high time to use our new super-handy online store Package Builder and make a fortune!
Join 325,000+ entrepreneurs who are already mastering new skills with our FREE Guide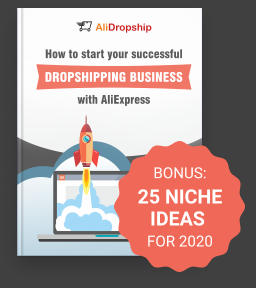 How to Start Your Successful Dropshipping Business with AliExpress
Get step-by-step instructions for newbies, expert advice how to build and promote your store, and best tools for AliExpress Dropshipping