How To Monetize Facebook Page: 5 Most Valuable Tips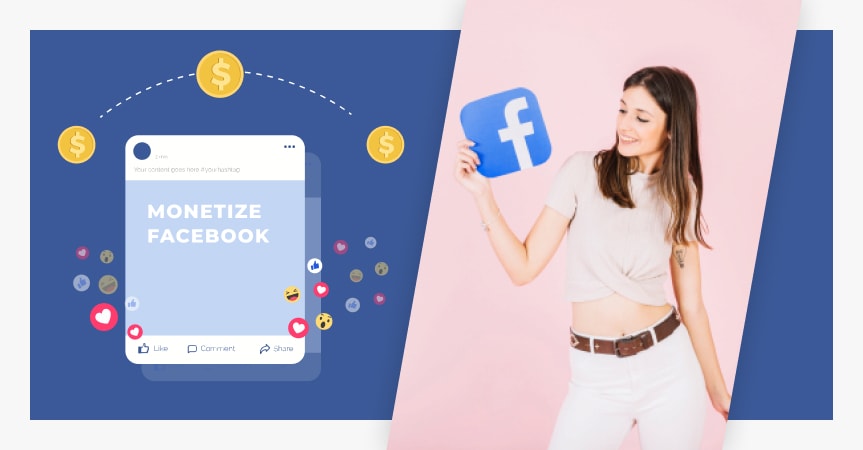 Do you want to make the most of your business? Are you wondering how to monetize Facebook page? If so, this article is exactly what you need!
Nowadays different social media platforms are actually gaining momentum. Billions of people from all over the world log in daily to Facebook, Instagram, Youtube, etc. So why do not use this extremely efficient promotion channel to expand your business and make it a lot more profitable?
Today we are going to explain how to use Facebook for the benefit of your business.
So, sit back nicely and let's get started!
Why do you need to know how to monetize Facebook page?
We have already mentioned that to date social networks are extremely popular worldwide. And one of the most interesting in terms of monetizing is, obviously, Facebook. If you don't believe it, let's look at what statistics say.
So according to Statista, there are 2,45 billion monthly active users worldwide on Facebook as of 3rd quarter 2019. Sounds tempting for your business promotion, doesn't it?
Sometimes a particular social network cannot be a promising channel of promotion, since your target audience is not well represented there. Fortunately, Facebook allows you to target almost any group of people you need. Let's look at the distribution of Facebook users in the US by age and gender.
As you can see, the experts from Statista report that both men and women aged 18 to 65+ years use Facebook. It means that your target audience is highly likely to surf Facebook, whether you need to catch pet lovers or those who are fond of traveling, and so on.
So, more than 2 billion active users of all ages are waiting for you on Facebook. Now is this clear that you're missing such an attractive opportunity to develop your business?
That's why, when you decide to create a Facebook account for your business, you will have to know how to monetize Facebook page.
How to monetize Facebook page: 5 tips from AliDropship
First of all, we should mention that out of all the social networks Facebook is probably the only one which provides you with full guidelines to its monetization. So you have an opportunity to catch a lot of useful information straight from Facebook administration.
However, you might know this before reading this article. And you are here to learn the most worthwhile tips on how to monetize Facebook page, right?
That's why, here they come.
Drive traffic to your store
Firstly, let's talk about how to use Facebook for the benefit of your business, whether this is a dropshipping store or other ecommerce venture.
If you have a store, you may create a page or group on Facebook using your browser or Facebook app and promote your products there. In fact, you may significantly increase your profit margin. Sounds tempting? Let's consider this in detail.
Page vs group
If you have ever dealt with Facebook, you may know that when registering, you are able to create a page or group. How do they differ from each other?
A group is a kind of a forum that is designed for a team collaboration. The group administrators only need to supervise the discussions, while the followers fill the group with valuable content.
Moreover, when you manage to collect a particular number of subscribers, you won't have to promote your Facebook group anymore. The point is that Facebook will do this itself buy recommending Facebook fans from similar groups to join your community. And the higher the activity rate in your group is, the more actively Facebook promotes it.
That's why in terms of monetizing, Facebook group is a bit more attractive than a page.
Okay, you have signed in. What's next?
You just need to make posts about the products you sell, feedback from you previous customers, etc. Try to establish close contact with your target audience, and then, put the links to your store in your posts.
Go in for affiliate marketing
To date, an affiliate marketing is extremely popular in terms of monetizing your social media accounts. In fact, this is a quite simple way of making money online. All you need is to have an account on Facebook, and that's it!
Sounds interesting, doesn't it? So if you like this idea, but you don't know how to become an affiliate, let's consider the AliDropship affiliate program to see how it works.
First of all, make sure that you have an account on Facebook. If no, you need to create it. Then, find a company that sells products or services you're interested in and has an affiliate program. Express your wish to become an affiliate. In our case, the company is AliDropship.
After that, you can start promoting AliDropship IT products on Facebook. You need to write posts about our Plugin, Custom stores, and other solutions for ecommerce and dropshipping to drive traffic to AliDropship landing pages.
You may ask: how can you do this if you don't know how these products really work?
Well, since AliDropship supports only fair reviews, we are able to provide you with some of our IT products, such as our Plugin or Social Rabbit for 1-2 weeks.
In practice, this is enough for you to check its performance and find its pros and cons.
Then, you start promoting our products and services on Facebook. Tell your followers how they work, which questions you had, how fast our Support service helped you, etc.
In fact, this kind of review has an additional value because it's based on real experience of using the products. That's why, in that case you are highly likely to succeed in affiliate marketing.
Did you know that you can receive up to $284 commission for the AliDropship tools purchase made through your affiliate link?
But share only valuable insights and your real experience, since there is no place for spamming! Otherwise Facebook can block your account, and you can be excluded from the Affiliate program.
By the way, if you have some money to spend on ads – use it to promote your AliDropship affiliate link. This is definitely worth it!
Promote somebody's business
Have you ever seen an ad in a popular blogger account? We suppose, you have. This is what we mean by somebody's business promotion. So what do you need to make money on this?
In fact, there is nothing hard about that. You're supposed to have an account on Facebook with as many followers as possible. When you collect several thousand subscribers, this is high time to start promoting somebody's business and make money on this!
However, you should remember that you should have a suitable custom audience for promotion. For example, if you are a sportsman, you can tell your followers about sportsman daily life.
When your account becomes popular enough for sports goods promotion, you make a deal with a sports store owner and start advertising their products. How should you do this?
In most cases, you're provided with the products from the store you work with, and you are supposed to just describe the stuff you use when going in for sports.
Don't forget that the more followers you have, the more expensive your advertisement is. In practice, the most popular bloggers can receive dozens or even hundreds of thousands of dollars for the posts in their accounts.
Sell promoted pages
In our article on how to monetize Instagram we have already talked about selling promoted pages as a way to make profit. Since nowadays selling boosted accounts is an increasingly popular way of making money online, this has affected Facebook also. Just look at what Accsmarket can tell us about that.
So, how does it work?
All you need is to create a page or a group and make interesting posts there. Actually, you may choose almost any topic you want. It can be health, business, marketing, food, etc.
Then, you need to revive it. What does it mean? You need to attract new followers, make them write comments, share their opinions, and so on.
So, remember that the audience should be engaged in the topic you have chosen. And the more followers you have, the more your page or group will cost.
That's it, indeed. Once you have sold one account, start boosting the another one!
How to monetize Facebook page: final thoughts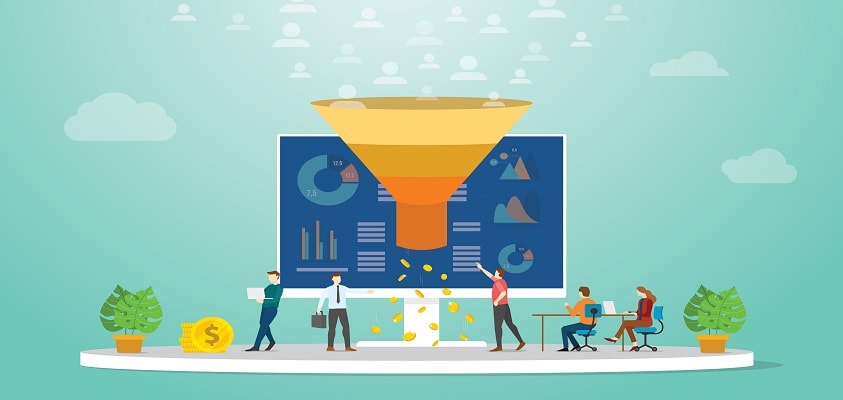 This is a list of the most worthwhile tips from AliDropship on how to monetize Facebook page:
Drive traffic to your store
Go in for affiliate marketing
Promote somebody's business
Sell boosted accounts
All of these ways to monetize Facebook page are different, and you may choose any of them since none is loss-making. However there are some incredibly important aspects you should remember.
When boosting your own account or the one for sale, focus on the fact that the more followers you collect, the more money you can receive.
But still, you need to collect the followers that are really engaged in the chosen topic. Otherwise, these people will mean nothing to the business you promote.
That's why we wish you good luck in this business, and may you make a fortune with it!
P.S. You can also read our article on best Facebook ads examples and learn how to make the most of your advertising on Facebook.