7 Best Facebook Ads Examples You Can Use For Your Online Business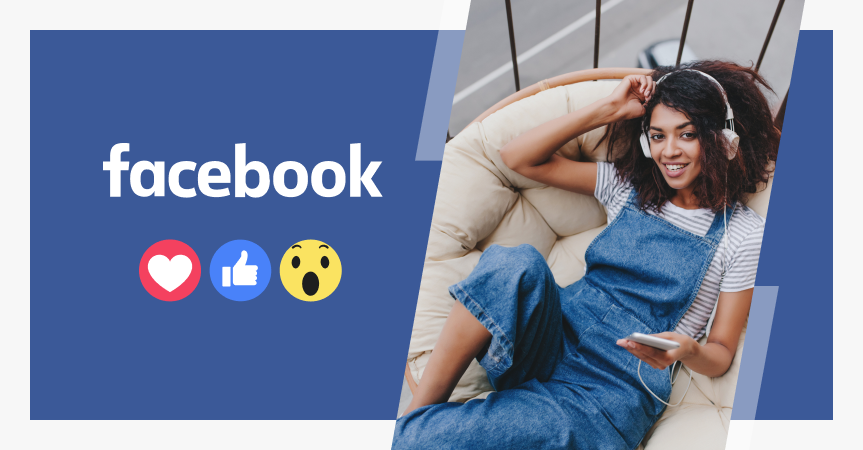 If you want to bring your dropshipping business to a whole new level, advertising on Facebook is a must. But, how do you create an advertisement that will make your venture the front-runner? Exploring the best Facebook ads examples is a way to get the answer!
How to make the most of your advertisement?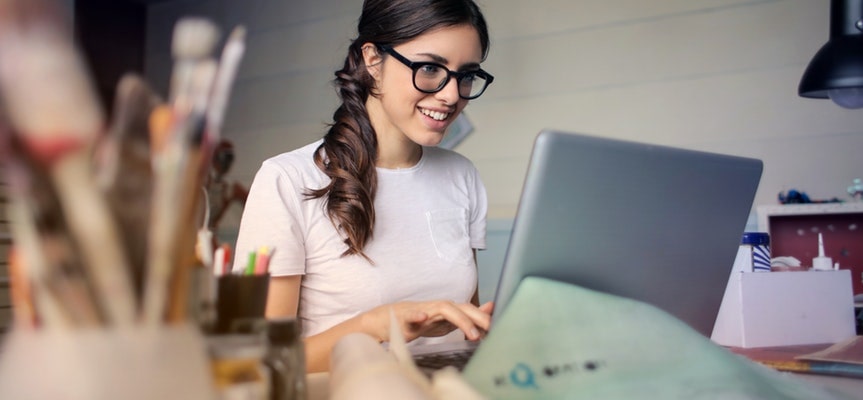 Advertising is the life of trade.
There is social proof that these words are absolutely true. It's hard to overstate how powerful the right ad formats could be for your brand awareness. It literally can work miracles.
A case in point is Old Spice's marketing campaign called "The man your man could smell like".
At the moment it was launched, Old Spice was in a tough spot. The company had a long and rich history. However, the new generation of consumers posed new challenges.
Winning the hearts and minds of millennials was vital for the company's future. And the appearance of such powerful rivals as Dove, Nivea and especially Axe made the situation much worse.
These companies started to crowd Old Spice out of the men's grooming market. The products Old Spice made were perceived as old-fashioned. And all the attempts to revive their popularity had gone down in flames.
That's why Old Spice decided to make a U-turn. Instead of targeting men, they shifted their focus to females.
Why?
It's due to the fact that women often make the decision to buy hygiene goods even when it comes to male family members. "The man your man could smell like" advertisement was aimed to persuade women to choose Old Spice products and resulted in one of the most successful marketing campaigns in history.
Great! But…
What let Old Spice not only save the day but also lead the field?
That was the properly chosen audience and engaging content. The exact things you need to pull it off on Facebook.
However, unlike Old Spice, you don't have to spend a fortune on it. The cost of Facebook ads or Google ads is way lower than that of television commercials. And the network allows you to easily zoom in on the people interested in your product or service.
The thing you need to do is create engaging content for your advertisement. Yet, before you get down to it, it's useful to look at the best Facebook Ads examples and find out what exactly could lead you to success.
Well, let's do it!
Great advertising examples to learn from
Best Facebook ads example #1: Make it cute
If you decide to dropship baby clothes, creating engaging content for your Facebook ad campaigns becomes much easier.
Kids are cute, aren't they?
Look at the picture above. It's hard to miss such an image while scrolling your Facebook News Feed. It's not only eye-catching, but also grabs your attention and invokes a positive emotional response. That's why this Facebook ad copy has got 571k likes, 4k comments, and 7300 people have shared it.
Besides, the short and informative copy in the picture pushes people to make a purchase. Thus, this ad is one of the best Facebook ads examples.
Here's one more almost identical example that proves the mentioned above.
Great, isn't it?
Moreover, a cute Facebook ad isn't confined to baby clothes. Take a look at the following picture.
Yeah, right! It's a dog wearing a hat that's got 432k likes, 2.8k comments and 6.2k shares for the same reason. It's too charming to disregard it. And the emojis above the image emphasize the feeling people have looking at it.
Animals like cats and dogs can be as effective as kids in catching customers' attention. So, if you sell goods related to animals or babies, use these Facebook ad ideas and make something cute.
Best Facebook ads example #2: Create a matching background
It was a Greek philosopher named Plato who suggested that beauty is the result of symmetry and harmony.
Indeed, things that catch the human eye are those that have all the parts matching and completing each other like in the picture above.
This Facebook ad creative offers to buy a wave ring. But what makes this post really attractive is the fact that the foreground is in line with the background. The sea matches the wave ring on the hand.
This harmony along with the 20% discount have earned this ad 503k likes, 1.7k comments and 2.1 shares. Not bad, right?
Another good example of this tactic is shown in the image below.
Here, you can see the color of the background perfectly matching the color of the cardigan. This catches the attention of customers. And the state of urgency created by the claim that the stock is running out provokes impulse purchases.
As a result, 815k have liked this Facebook page, 2.1k have left their comments, and 1.3k have shared this post. So, clearly, it was a good idea.
Breakthrough Facebook ads example #3: Make it desirable
All people want to look more attractive, don't they?
Of course, they do. Look at the picture above.
This Facebook ad promoting a cardigan has got 654k likes, 2.2k comments and 2.2 shares. So, what makes this creative so successful?
24-hour flash sale?
Yeah, it's great, but… What really makes a difference is the slim model wearing the cardigan. This trick lets customers think that buying this product can help them look as attractive as the girl in the picture.
You can see the same method employed in the example of the Facebook ad campaign below.
Supported by the large discount, this creative has achieved even better results.
Effective Facebook ads example #4: Take close-ups
If your dropshipping store is dedicated to some kind of jewelry such as rings, necklaces or watches, the best way to promote these products is taking close-ups.
You can look at the image above. The way this photo was taken allows customers to see the necklace in detail. Thus, people get a comprehensive picture of the product, which is necessary when it comes to selling jewelry.
So it's not surprising that this post has collected 918k likes, 76k comments and 160k shares. Impressive, isn't it?
Also, take a look at this ad showing watches in the same close-up style. As you can see, it has also got great results.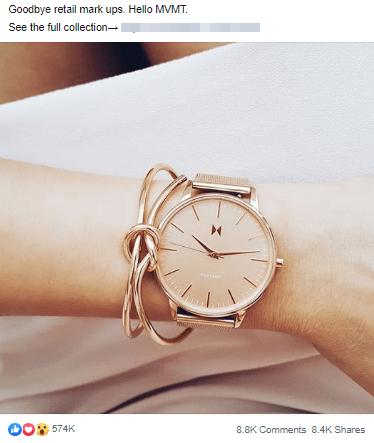 Best Facebook ads example #5: Shoot video ads
Video content is the most engaging one. Just take a glance at the example in the picture above.
One brief look is enough to understand that this Facebook ad has done the job. 35 million views and 389 thousand shares are the best evidence of its efficiency. Let alone 646k likes and 39k comments.
What makes videos so effective? Unlike images, it's easier to show how a product works with a video. At least, this is what the best Facebook video ads do. Besides, what takes several pictures can be shown with one video that lasts only a few seconds.
So, if your Facebook ad contains videos showing off the benefits of using your products, you're highly likely to get people's interest and make them buy your goods.
Let's take the one below. Here, you can see a video telling how buying the bracelet will help to save the ocean. In fact, many people are concerned about the state of the environment. That's why they're likely to watch it and make a purchase.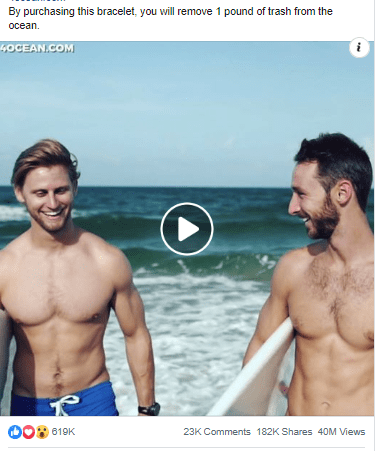 Best example of Facebook ads #6: Use a blurred background
Another great way to emphasize the best parts of your products and catch customers' attention is using a blurred background. It's especially effective when dropshipping décor items like in the image above.
This advertisement has thousands of likes, comments and shares. The picture of this wine glass makes people focus on the product and helps them get a clear picture of how it's going to embellish their homes.
Below, there's another great example of using a blurred background to create an engaging Facebook ad.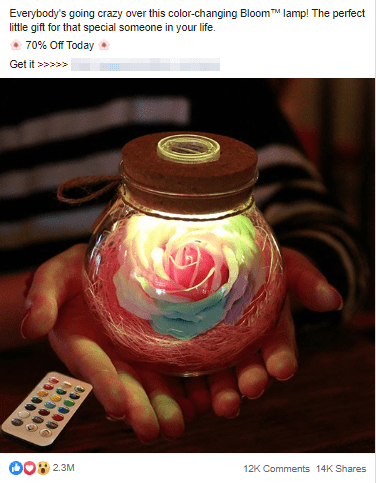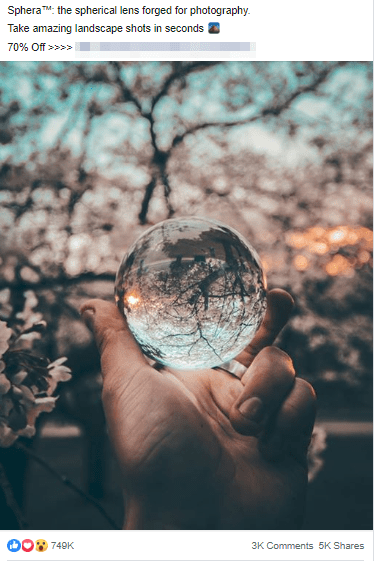 Best example of Facebook ads #7: Let customers choose
Different strokes for different folks.
This saying is especially relevant when it comes to apparel. Someone may like the pink color, while another one can't stand it and prefers grey.
That's why your Facebook ad should let customers see that they have various options to choose from. A good example of this is shown in the picture above. Those who don't want to buy the pink hoodie can pick one of a different color from the alternatives on the right side of the picture.
In the image below, you can see an even wider range of options. This tactic allows both these ads to get people's engagement and to be among the best Facebook ads examples. For this very reason, you can also use carousel ads with an image or video.
Final thoughts
First of all, let us pay your attention to the fact that if you want to succeed in eCommerce, advertising on Facebook is a must. What is more, now you have learned some basic tips on how to follow the best Facebook ads examples. Though you have never thought about these actions before, it's high time to implement them in your business and make it right now!
Let me remind you the tips we talked about:
Try to draw users' attention with some cute photos. Think of making ads with baby photos. Most people start to melt when looking at such pictures. And remember that in catching customers' attention the pictures of animals like cats and dogs can also be an indispensable advertising tool.
Create a matching background
In fact, there is nothing difficult about it. You only need to find a background that is going to match your product in terms of color, shape, etc.
Show people that your products can help them look better. A desire to change their look can become a prime mover when making a purchase.
If you sell fashion jewelry or accessories (which are relatively small), try taking close-ups. This allows your potential customers to see your product in detail. And if it's so perfect, actually, you are going to leave them no choice!
Nowadays watching videos is one of the most popular activities on the Internet. That's why it's high time to tune out your audience. What is more, videos can let you demonstrate more benefits of your products.
Blurred backgrounds help people to focus on the very product. In that case, your potential customers have an opportunity to see that the item is brilliant!
Your customers will definitely appreciate you giving them additional options to choose from.
After going through the best Facebook ads examples, you know the necessary techniques and tricks. Now, you can choose the ones that suit your online business best and create a breakthrough advertisement.