AliDropship Blog
Get marketing tips, tricks and dropshipping inspiration right into your inbox!
Sign up today not to miss out a single post:
Planning To Dropship Watches From Your Store? Read This First!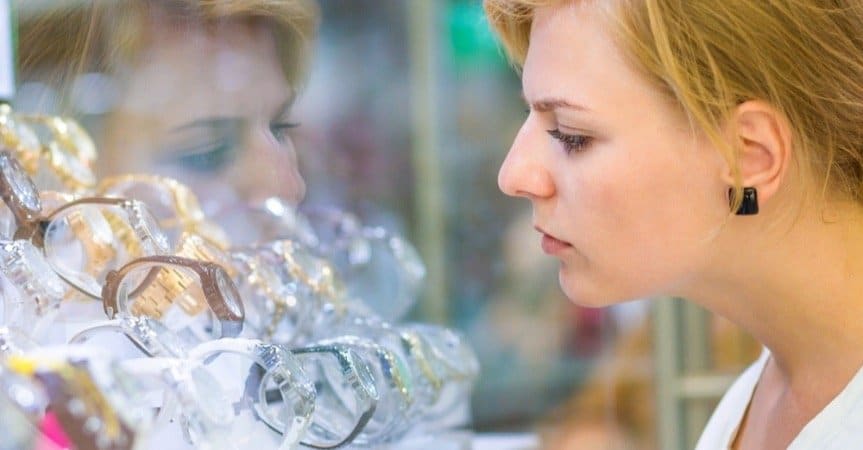 Are you wondering how to dropship watches and what to learn about this industry before you begin? We cover it in our today's article!
"Why not start dropshipping watches?", thinks an average eCommerce newcomer while choosing a store niche.
Why not, indeed? As seen from the dropshipping preferences analysis we published last year, fashion accessories are a common choice of dropshipping store owners.
For you, it means that the market segment competition is getting a bit tougher with every newly registered entrepreneur – and the challenge is getting more and more interesting!
It's easy to see why: according to Statista, the revenue in the watches market segment in the USA amounts to $9,387 million in 2019, while the segment is estimated to grow annually by 0.8% in the period from 2019 to 2023.
In Europe, the market situation is even more promising. As Statista reports, the revenue in the watches segment amounts to $13,504 million in 2019, while the segment is expected to grow annually by 1,0% in the period from 2019 to 2023.
So, this market has a really impressive potential, even though it might seem to be a little bit too competitive. There's no reason to turn down this dropshipping idea just because lots of people have already picked it. With the due approach, you can make it work – let's see what you can do!
Want to sell the hottest and most demanded items only? Receive WEEKLY updates on the most popular items on the market – and get every week's bestsellers imported to your store AUTOMATICALLY!
Table Of Contents
How to dropship watches: think your store idea through
Okay, so, the first thing for you to consider is the way you'll appeal to your potential customers.
Here, I'm not even talking about creating a competitive advantage that would make you different from other market players.
Instead, I'm talking about the core reason why people will buy from you. Knowing the basic motive behind their shopping actions, you'll find it easier to create a compelling product offer and come up with an effective marketing strategy.
In today's world, especially for the people in the developed countries, the watches' core value is not the ability to show the time – mobile phones and other gadgets perform this function pretty well.
So, there's no need for customers to buy watches just for the sake of owning an object that shows the time. As you can see it from the graph below, less and less people are looking for watches 'in general'.
Instead, they are looking for some specific types watches: as you can see, the search queries below stay quite stable over the course of time. Even if there aren't significant spikes in people's demand for these types of watches, they are still consistently interested in them.
What's the conclusion?
It's not a good idea to just dropship watches in general. Instead, it's necessary to pick a well-defined type of watches (for example, antique style watches, cute watches, water resistant watches, etc.).
To narrow down the list of options, you can do the following:
Use Google autocomplete function to look for the interesting options

Check out Google's Related queries at the bottom of the page to get even more ideas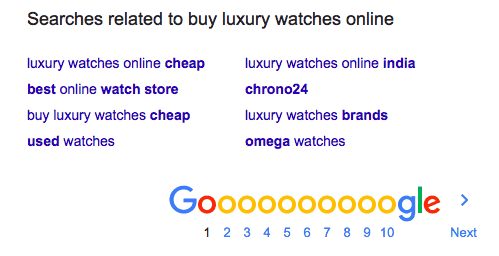 On AliExpress, filter the search results by the number of orders to see if the product type you've chosen is really demanded by buyers
And, speaking of evaluating AliExpress offers, let's discuss the next thing I wanted to cover today!
Pick the watches to dropship carefully
So, you've made up your mind on the type of watches you want to sell online in your dropshipping store.
Great! Now, it will be easier for you to come up with a smart branding strategy and target the right people.
Quite importantly, it will also be easier for you to select the right products to dropship from AliExpress: let's go over the main criteria to follow!
Avoid branded watches
Look at the example below: does it look authentic to you?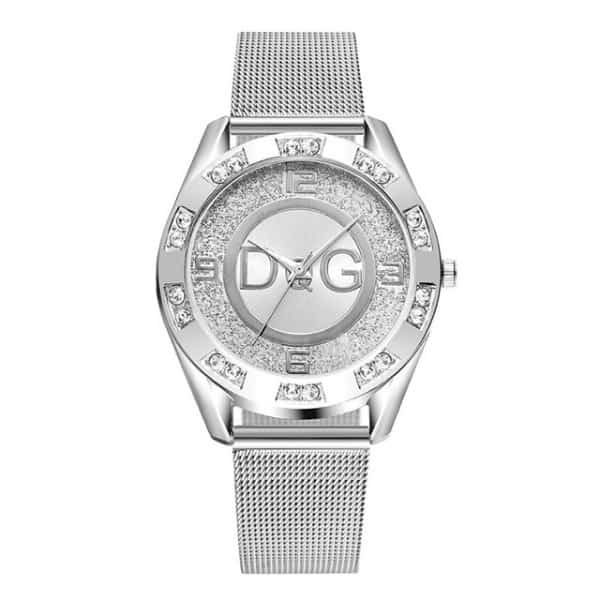 With its price of $2,92, it's not likely to be a branded product, right? Moreover, AliExpress policy doesn't allow selling actual branded items on the platform, so this one is definitely a fake.
Do you want to offer this product to your potential customers just because it's pretty and promising in terms of a price markup? And do you want your buyers to get angry because of your dishonest actions and their unmet expectations? I don't think so.
Avoid watches with a clear Chinese origin
Look at the picture below: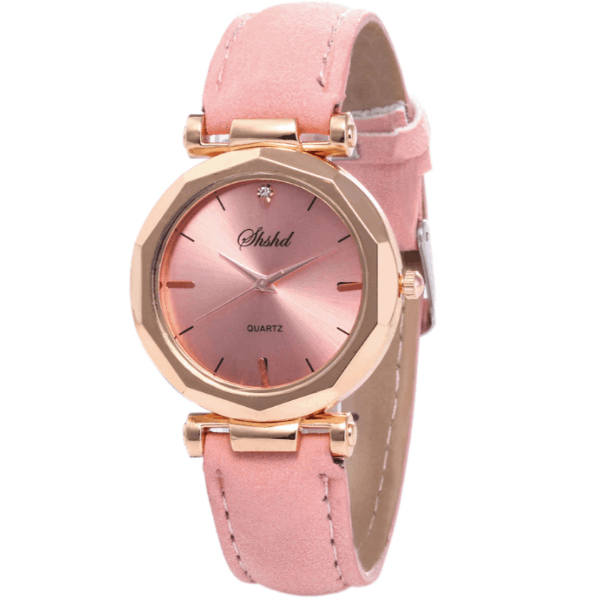 In this case, we see a beautiful photo of a really high quality – it's a perfect find for a single product page in a dropshipping store, right? But, try to read what's written above the clock hands – does it make sense to you?
Will your clients like the idea of wearing an accessory with meaningless writings? Nope, they won't.
Besides, they will easily understand that this item was made by a person who doesn't speak English at all. Probably, they will assume it's made it China, and lose interest to it.
Of course, nearly all the products in the AliExpress Watches section have some kind of a brand image on logo on them. Still, you need to focus on the items with 'legible' brands – the ones that make the viewer think it's a European product.
See if the product has the ePacket shipping option
What does it mean and why does it matter?
ePacket is an affordable shipping method that lets the sender deliver the parcel in 7-15 days on average. Thanks to its low cost, you won't have to charge your customers extra sums of money for the order delivery.
What is more, tracking codes are available for ePacket parcels throughout all their journey. That's a huge benefit: as a rule, the tracking codes provided by cheaper Chinese postal services stop showing the parcel status as soon as it leaves China, which is absolutely inconvenient for you and your buyers.
How can you check if an AliExpress supplier can send you this product via ePacket?
Just install free AliDropship Google Chrome extension and use Google Chrome browser to view AliExpress pages. This is what you will see:
The items with the ePacket option available will be marked by a green bar. If you mouse over this bar like I did with the 3rd item, you'll see the shipping cost and delivery period valid for your selected destination.
Quite convenient, isn't it?
By the way, AliDropship Google Chrome extension can help you with lots of other product-related decisions you need to make. It can show you cheaper variations of the product you are interested in, make you familiar with the item and seller rating, and many more. Check out this article to learn how the extension will support you on your dropshipping journey!
Read buyers' reviews
Do you view watches as a technically complex product?
Maybe, it's not so complex, especially if we're not talking about smartwatches. But, different watches' models might have specific details (magnetic straps, water/shock resistant frame, luminous hands, etc.) that require a buyer's special attention.
As you don't see the item yourself, you don't have the opportunity to evaluate its quality by your own efforts. So, how can you make sure it's worthy of being added to your store?
That's when real-life customer reviews come into play.
Looking through a product page on AliExpress, you need to read the buyers' reviews really carefully. It will let you understand whether the item is convenient in use (what if it ticks too loud or feels too heavy during wear?) and fault-free.
By the way, the already mentioned AliDropship Google Chrome extension can help you with this task as well. One of its features is an automatic collection of the photos left in AliExpress buyers' reviews. A quick glance on these pictures can be enough to understand whether the buyers are happy with the product.
Well, that's it!
Now, you know why it's a good idea to dropship watches in the first place, how you can find a winning idea for your store niche, and how to select the most promising AliExpress products for your business. Are you ready to launch your dropshipping store now? 😉
Join 325,000+ entrepreneurs who are already mastering new skills with our FREE Guide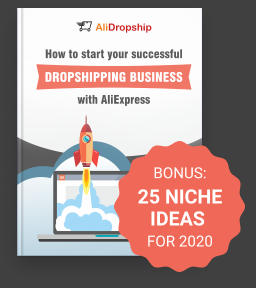 How to Start Your Successful Dropshipping Business with AliExpress
Get step-by-step instructions for newbies, expert advice how to build and promote your store, and best tools for AliExpress Dropshipping