What To Expect When You Dropship Shoes?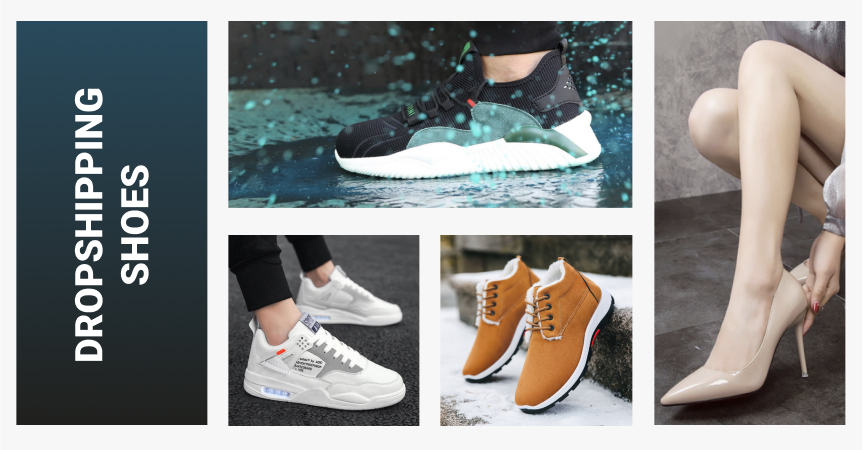 Today people buy a lot of products online, and clothing is a big part of ecommerce. But what about the niche closely related to apparel – footwear? In this article, we will try to understand whether it's a good idea to dropship shoes.
In 2019 the share of online sales among United States apparel retailers accounted for 38.6%. Because of the coronavirus pandemic, this number is expected to grow even more in 2020. According to NPD, as of 2018, 36% of online shoppers have bought shoes online.
That's why people, who are trying to choose what to sell online, often pick apparel along with shoes. However, shoes are different from clothes in many ways. As a result, dropshipping shoes can be risky.
What difficulties you can face if you choose to dropship shoes
1. The original price is high
The first problem you will have to deal with is the price. Certain types of shoes cost quite a lot on AliExpress. For example, take a look at the model on the screenshot.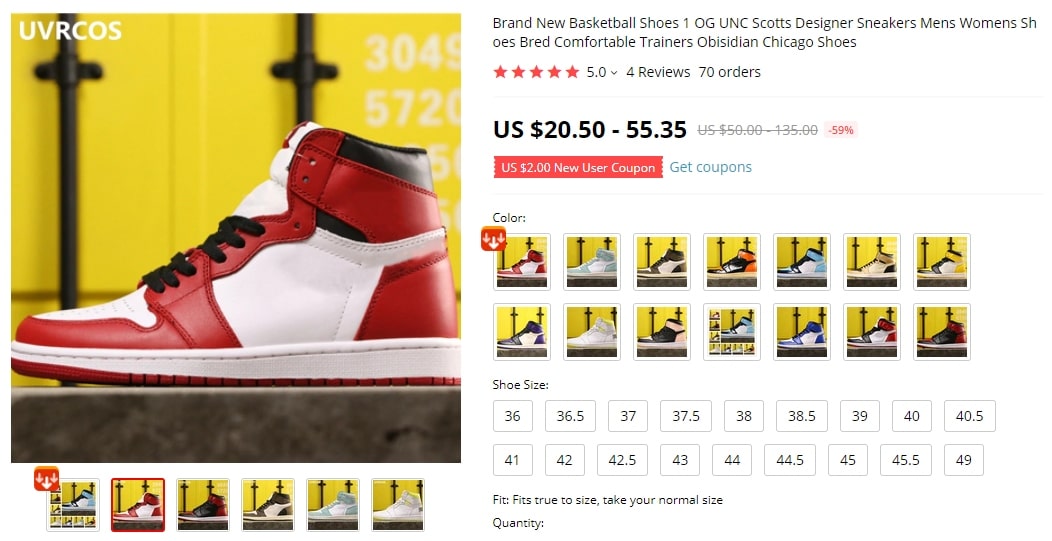 Maybe you think that $55.35 is not much, but when you dropship a product, you have to cover various expenses. You should at least consider the cost of conversion (AKA advertising on social media) and profit margin. As a result, this particular model can cost as much as $90 in your online store.
Of course, the price for footwear from famous brands can easily exceed $200. But on the other hand, the same companies also offer shoes for less than $100 (for example, Nike).
In any case, almost a hundred dollars for a pair of shoes is a serious decision. Most potential customers will think carefully before deciding to purchase something like this. And that's another problem.
2. No impulse purchases
In dropshipping, being able to trigger impulse purchases is one of the secrets to building a stable business.
An impulse purchase is a buying decision made spontaneously. It is often triggered by pictures of videos of a product that elicit emotions. Another important condition is the product's price.
When people suddenly see an ad of a knickknack that costs a dollar and they really like it, there's nothing stopping them from this decision. A dollar is not much, after all. But when a product costs a hundred dollars, most consumers will think carefully.
If you decide to dropship shoes, you should know that at least certain models (with high prices) will not be able to offer this advantage.
3. Quality issues
All customers want high-quality products. But this quality differs a lot depending on what product you buy.
When we purchase something cheap with a short service life, the quality kind of goes into the background. We don't expect cheap goods to have high quality. But the higher the price, the better quality we expect.
As I mentioned before, many shoe types are quite expensive. Besides, footwear must be durable because you don't want to purchase a new pair every month.
As a result, one needs to thoroughly choose products when they decide to dropship shoes. Every mistake here will lead to frequent refunds and reputational losses.
4. Size issues
Some people refuse to buy clothes online because they can't try them on. And that is despite the fact that a slightly larger T-shirt, for example, is not a big deal.
In the case of shoes, comfort is even more important. Too small shoes will cause pain, while too large ones won't fit tightly. In other words, ordering shoes online is even riskier.
On the one hand, online stores always have size tables, and so do sellers on AliExpress. So, in theory, one could simply copy those tables. But in reality, Chinese size tables are often different from European ones, and customers seldom pay attention to this.
This factor also can cause a lot of refunds.
5. Competition with well-known brands
If you decide to dropship shoes, keep in mind that there are many well-known shoe companies (or apparel firms which also manufacture shoes) you'll have to compete with. Sometimes it's about the quality of the goods, but sometimes people simply refuse to buy unbranded items.
This problem is especially obvious when you compete in the same sub-niche. For example, it'll be hard to beat Reebok or Nike by selling sport shoes. Although some AliExpress suppliers offer cheaper replicas of these brands, selling fakes is not a good choice.
So, can you dropship shoes after all?
All the above makes it hard to sell shoes on a dropshipping website. Expect fierce competition, a lot of customer complaints and refunds.
Still, it doesn't mean you can't dropship shoes. Here are a few tips and recommendations that can help you.
1. Find reliable suppliers
Any dropshipping business requires reliable suppliers who provide your store with high-quality products. In this particular niche, this becomes even more important. So your first task is to find such sellers on AliExpress.
2. Choose unique products
Since you can't compete with most sport and fashion brands, you should focus on something they can't offer. For example, funny models like this will make a good choice.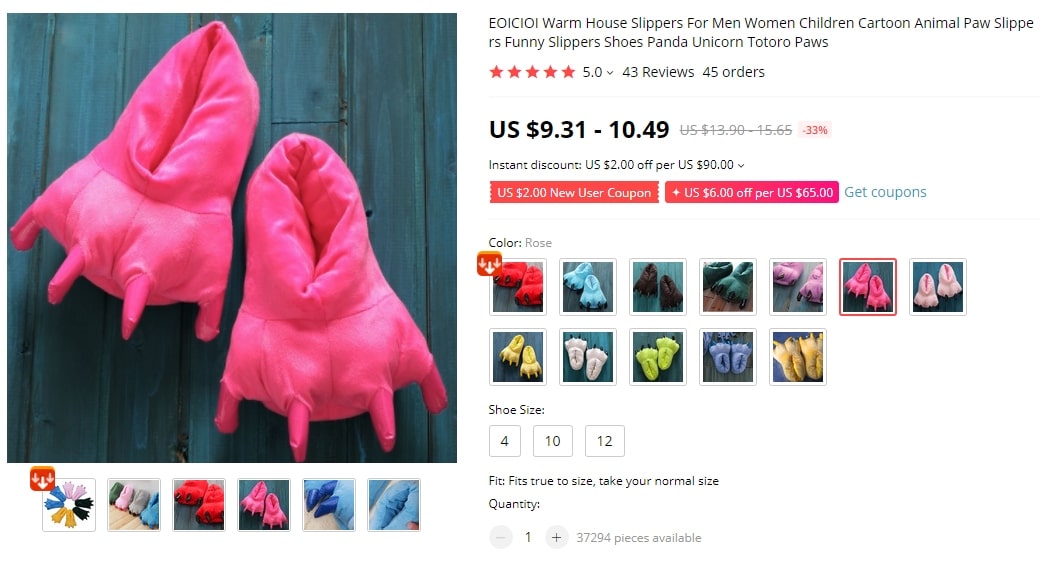 This pair is funny and relatively affordable, so it can trigger impulse purchases.
Or you can pick shoe types that don't need to fit tightly such as slippers or crocs.
3. Choose affordable products
I suppose this one is self-explanatory. Since you can't provide top quality, switch to cheaper goods.
4. Make your own size table
When importing goods from AliExpress and editing product pages, check the original size table. If required, replace it with a new one, adapted for your target audience to help them choose the correct sizes.
All in all, dropshipping shoes is associated with a number of difficulties I mentioned above. But at the same time, with due approach, one can make money in this niche just like in any other.
So, if you want to dropship shoes, perhaps it's time to start your dropshipping business by ordering an AliDropship Custom Store?