What Are Facebook Influencers, And What Can They Do?
Influencers. By now, in 2021, you're probably familiar with what this term means. Said to be one of the highest-growing forms of promotion and advertisement, influencers are estimated to be worth $9.7 billion as an industry as of 2020. That's a lot of money — but what's so special about these individuals? What are Facebook influencers and how can they elevate your brand? Let's take a look.
First off, though — why Facebook?
Instagram is noted to be one of the top platforms for influencers, thanks to interactive Stories and fun promotional campaign content. But as a company, don't overlook the OG platform — Facebook. Although it seems to be fading in popularity, it still boasts 2.5 billion monthly users, making it the third most popular social media platform of the past year. Translation for you? Still a great platform to promote your brand on and build a community with.
So what can Facebook influencers do for you?
Like with Instagram, influencers can use Facebook to build trust for your brand and raise awareness to something you are selling by posting pictures or videos of your item and talking about it to an audience. But what is Facebook's audience like now in 2021?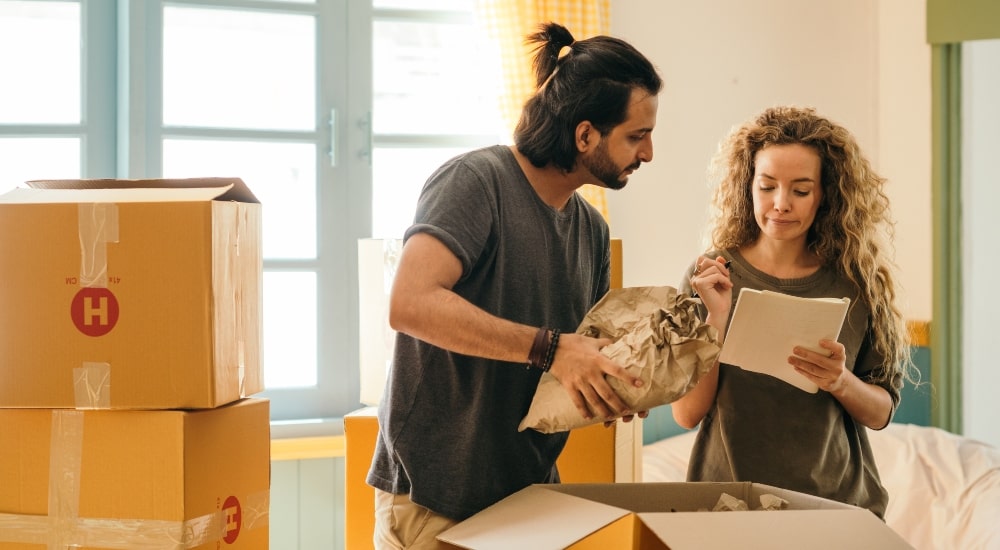 Facebook's user base has shifted a bit in the past few years, and isn't really a popular platform with teens as it was in its earlier days. In fact, a 2021 study found 18.8% of worldwide users were males between 25 and 34 years old, and 13.1% were female users in the same age range. Facebook's current main user group is male in the mid-20s to mid-30s. This insight is especially helpful if you are selling items for, say, new homeowners, or new parents. You'll be able to choose Facebook influencers more wisely based on this information.
So what features can I have Facebook influencers use to help promote my stuff?
Facebook has many features similar to its Instagram counterpart. There are video and live functions to make your brand more engaging:
Facebook Video
Image Source: Facebook Business
Simple video function allows you to connect with audiences in a more animated way. Whether personal prerecorded videos or professionally-designed promotional videos, Facebook Video allows you to go beyond images for a more modern and dynamic media approach. Influencers can use Facebook Video to create engaging videos promoting your item or service on their page. You can also share the influencer's video onto your business page for a double approach.
Facebook Live
Image Source: Facebook Business
Similar to Instagram Live, Facebook Live allows you to connect with your fans in real time. This live-video tool usually garners great engagement and allows you to answer fan questions on the spot. Influencers can use Facebook Live for your brand to do a takeover or sit down with your CEO or product design team to have an engaging Q&A with followers watching.
Facebook 360
Image Source: Facebook Business
Exclusive to Facebook, Facebook 360 works for photos and video, and allows viewers to immerse themselves in your setting as if they are really there in person. Influencers can take advantage of this for instance, when touring your company's headquarters or on set for a promo shoot.
Cool, so know you know what are some of the standout features of Facebook. But remember — before jumping in excitement about these cool videos, creating and utilizing a content strategy is key first before anything else can take traction. Traditionally, a mix of image posts, video posts, and various live video is something a Facebook influencer can collaborate with your brand on for a strong influencer-marketing approach. Now you might wonder in greater detail — what are Facebook influencers capable of doing in particular? Let's take a look.
Promote a product/service
Image Source: Marketing Land
The most "duh" and basic of using an influencer, is the sponsored post. You give the talent you choose a certain amount or monetary amount of product in exchange for an image (or video) advertising the item. We see here a fitness influencer promoting makeup from a market chain.
Giveaways
Image Source: Facebook
The old-school tactic used in the earlier days of influencers (before they were even a thing), giveaways are an oldie but goodie — why? Because they work, and people love the opportunity to win free stuff in exchange for following some social accounts or reposting some posts. And who doesn't like free stuff? We see here how a brewery teamed up with a podcast duo for a fun merch-and-booze giveaway (note: although the giveaway is noted as for Instagram, the brand is still using the Facebook platform to promote it).
Share experiences
Image Source: Facebook
A key component to why influencers (and YouTubers) are even successful, is the ability to relate to an audience. And that relatability manifests itself in the form of being able to share an experience — and video is usually the greatest medium for this. With Facebook influencers, you can use Facebook Live or Facebook Video to have a talent speak of their fitness journey or wellness battle, for instance, if it relates to your brand or products. We see here, for example, Nascar driver Erik Jones sharing a Facebook Live session for a book-reading session.
Drive awareness
Image Source: Facebook
Another powerful way to utilize Facebook influencers is to drive awareness to a cause or charity. Influencers can really motivate their audience to give money or resources to make a difference for an organization. This can help boost your brand's public image if supporting the community is one of your branding goals. We see here an influencer who partnered with Make-A-Wish in the Philippines to raise funds and awareness for children's diseases.
But where can you choose or find the right Facebook influencers for your brand?
Influencers are all over the place now. And many of them work on all social media platforms. You can organically search for them through Facebook and Instagram and utilize even Facebook groups. You can also utilize online databases and services such as Upfluence, Social Blade, and Post For Rent. Remember to take into account the influencer's niche, target audience, and the influencer's reputation too.
SUMMARY: So what are Facebook influencers? They are relatable individuals who can effectively boost your brand image and promote your products to their audience through great, new video mediums and fun giveaways and enticing posts. If your brand is targeted at people in their 30s and older, Facebook will be a great platform for you to utilize influencers on.