Beginner's Set: Dropshipping Management Tools With A Fancy Discount!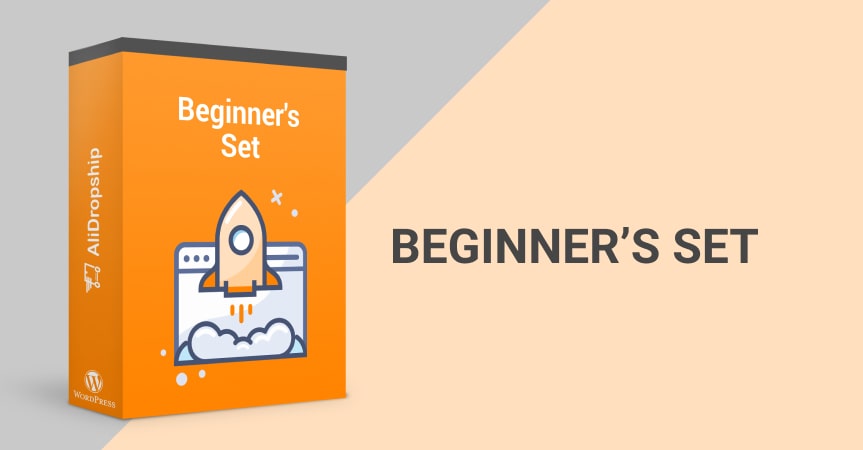 Dropshipping management may make you a bit confused at first. There are so many areas to keep your eye on! That's why AliDropship has created Beginner's Set – a bundle of marketing and management add-ons that let you save big on your store promotion!
Starting a business is challenging. Those having an established company can enjoy stable income, loyal customers and trusted suppliers. But what about complete beginners?
I bet it feels like you're back in your first grade with all those unfamiliar people, teachers and subjects. If you're a newcomer to AliExpress dropshipping, you have to find proper suppliers, start promoting your store, take care of search engine optimization, attract customers and boost sales.
All these tasks may seem overwhelming even for an experienced business owner who decided to start another online store. That's why we have come up with a solution – the Beginner's Set consisting of six add-ons that will boost your newly made dropshipping store.
And the best news?
Getting the Beginner's Set is much cheaper than buying these add-ons separately!
Let's see more details!
So, here's what you get when you buy the Beginner's Set (and save $52)!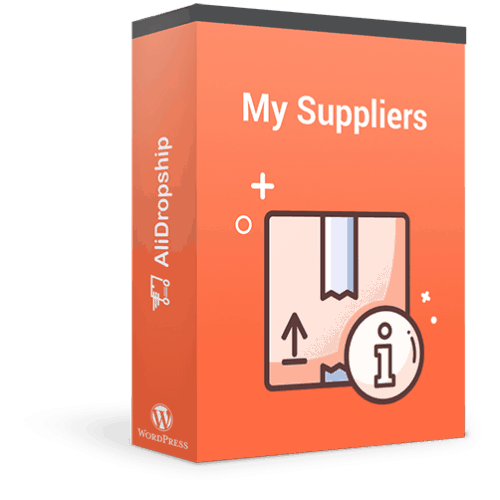 Dropshipping management starts with finding interesting products related to the store niche.
However, it's not enough to simply find products on AliExpress and import them on your website. To minimize troubles with refunding and potential reputational loss, you need trustworthy dropshipping suppliers.
Moreover, you don't want to rely on just one seller because if anything happens to it, you'll end up with an empty stock. So, you need multiple suppliers, and monitoring each of them can become uneasy.
Fortunately, My Suppliers add-on allows you to manage all your sellers' data conveniently.
After importing your preferred products, this dropshipping management tool will show you the list of your sellers, the number of goods each of them provides you with and their rating on AliExpress.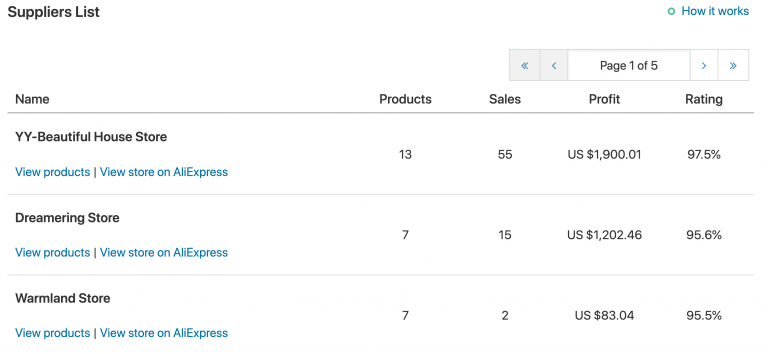 Furthermore, the table also shows how many sales each supplier generated and how much profit they brought you. You can also view all of their products you have in your shop and visit their stores on AliExpress with a single click.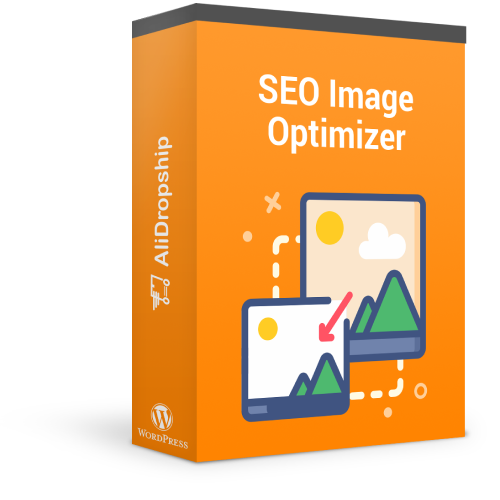 A good online store needs high-quality images. After all, this is how you convince visitors to make a purchase – by showing products. But higher quality means heavier files, which slows down your website and makes people leave.
Furthermore, since 2010, page speed affects your website ranking. So, slow loading time will hurt your SEO too.
Luckily, SEO Image Optimizer add-on can solve these and other problems in no time at all.
First of all, its Image Minimizer tool can compress your pictures by 40-70%, thus increasing your site speed.
Speed is important for search engine optimization, but with SEO Image Optimizer, you can go even further. The add-on allows you to automatically add ALT texts to all your product pictures. As a result, you will enjoy more traffic from image search.
Title is another important piece of product data one should take care of. And to be SEO-friendly, images should have the same titles. So, the add-on will rename all your pictures from meaningless image_025541 to something like funny-pizza-print-hoodie.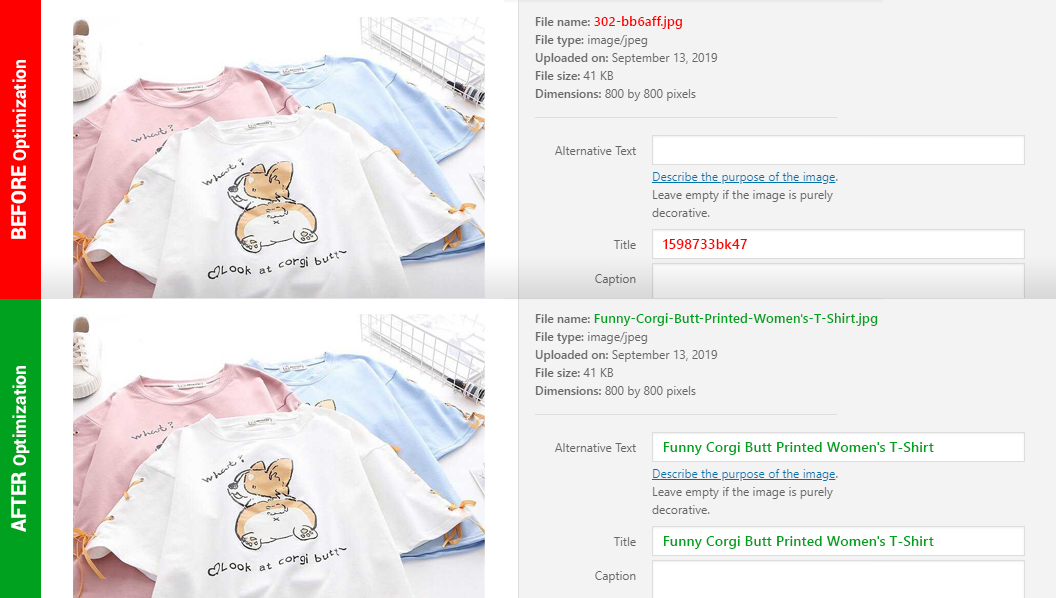 Lastly, the plugin lets you add text or watermarks to your images with just a couple of clicks. This allows you to create unique content and protect it from thieves.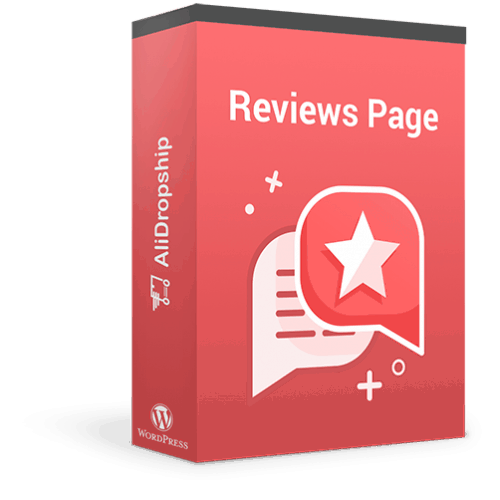 Trust is crucial for eCommerce business, especially if you're a beginner. Whenever someone finds a good product in a new store, the first thing they pay attention to is the reviews section. Most people trust other customers, so ignoring this fact would be a mistake.
That's why you absolutely need Reviews Page add-on!
First of all, it allows you to create reviews page with just a couple of clicks. No need to learn website coding or web design! Just import reviews from AliExpress with AliDropship plugin and then create the page. Name it as you like and customize the layout.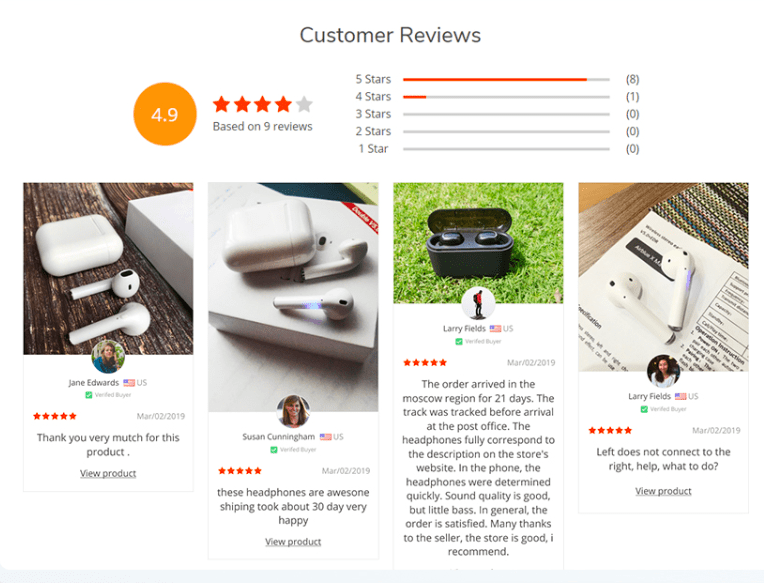 You can sort reviews by star-rating, gender, country of origin and whether they have photos attached or not. With this dropshipping management tool, you can earn customers' trust with no effort.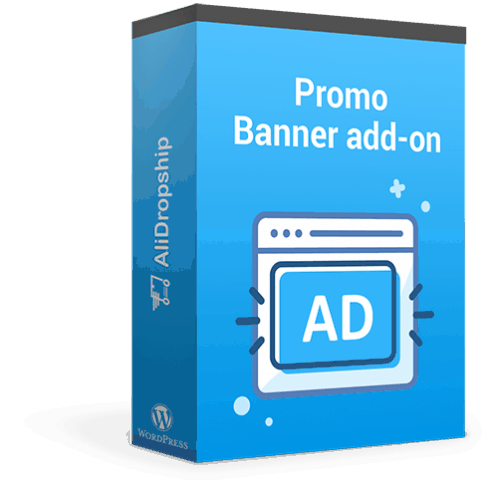 To boost sales, you have to fire up customers' interest. Putting up a banner is one of the simplest, yet very efficient ways to communicate with your clients and tell them about new products, hot prices and discounts, seasonal sales and promotions.
However, to create a really good banner, you need some designing background, and ordering one from a professional takes time and money. That's why we've come up with this solution.
Promo Banner add-on is a tool containing banner templates for any case you can imagine.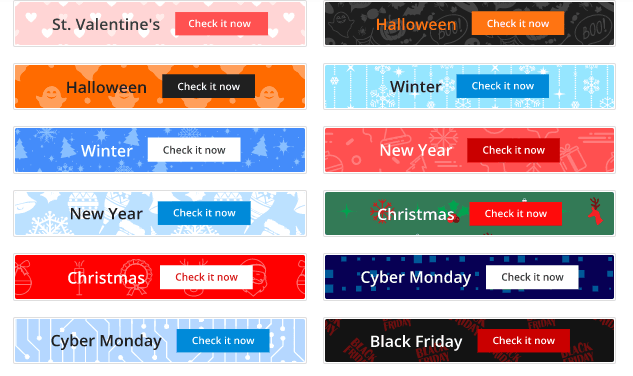 Furthermore, you can customize your banners in a variety of ways:
Write any text
Customize fonts
Customize colors
Add links
Customize calls to action
Choose your banner's position on the page
Use custom images as background
Create your own banners, place them on your site and multiply your profits!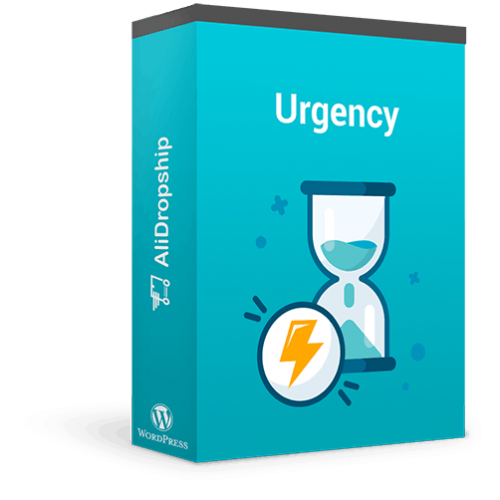 In online business, you usually can't talk to site visitors like a sales assistant in a brick-and-mortar store. As a result, you need to use other methods to convince visitors to make a purchase. Urgency add-on is designed to prompt purchasing decisions through providing social proof and creating a sense of urgency.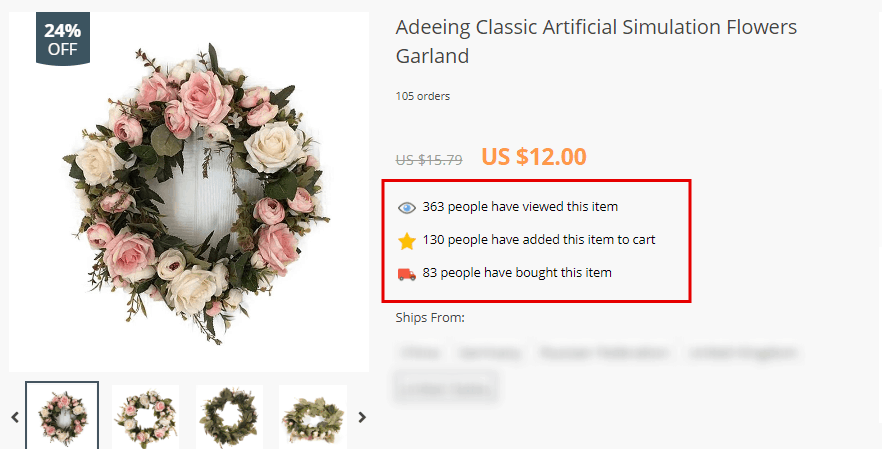 The add-on can place social proof icons on product pages to show how many people viewed a given product, added it to cart or made the purchase. You can both set the real numbers or make them random.
Another important task in dropshipping business is to show visitors that buying from you is safe. For that purpose, the add-on allows you to place trust badges on the checkout page.
In addition, this dropshipping management tool has a cart timer that'll show buyers how much time they have left to make the purchase.
The block is fully customizable – you can change colors to match your online store's design, set the time limit, choose one of the default texts or write your own and customize the font.
With these functions, you'll be able to motivate site visitors to purchase as soon as possible.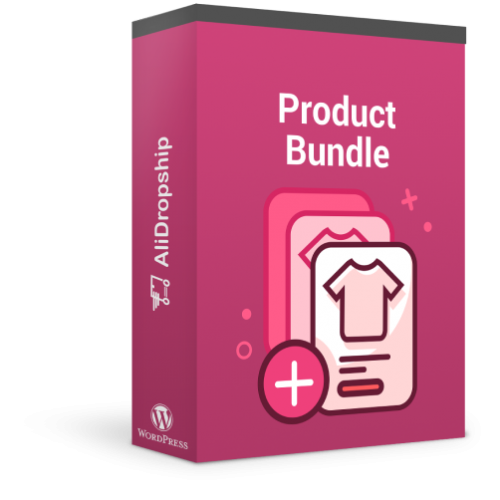 And finally, in order to boost sales, try making your customers an offer they can't refuse! Bundling has proved to be a great way to increase sales, stimulate buyers to make the final decision, offer them related products and attractive deals.
Product Bundle add-on will help you create sets of three dropshipping products. Whenever clients visit any of these product pages, the website will automatically show them what else they can buy to make a bundle. One click, and they will add the whole set to the cart.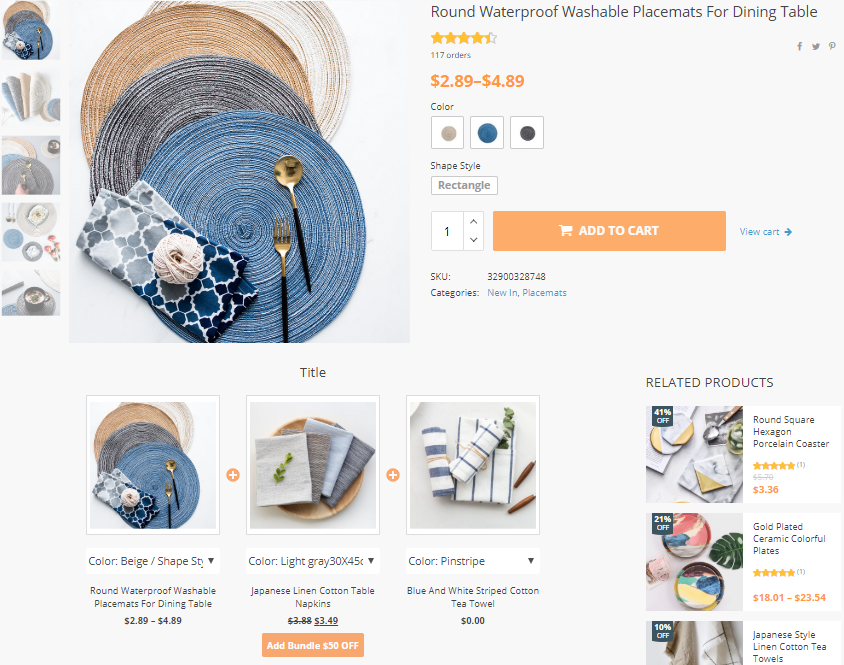 There are 5 types of bundle you can create:
A bundle with a fixed total price
A set with a fixed currency discount
A bundle with a percentage discount
A set of products one of which goes for free
And a bundle with no discount at all
Moreover, you can also customize external and internal titles to make managing your dropshipping store easier, schedule your bundles and gather statistics. It's a highly efficient tool to boost your sales.
That's how dropshipping management tools make your life easier!
These six add-on will make your dropshipping store look more professional and reliable. They will fire up customers' interest and boost your sales. Each of them was tested on our self-owned stores and has shown substantial results. You too can make use of these tools and improve your store.
The dropshipping management tools from our Beginner's Set can help experienced entrepreneurs, too. In just several clicks, you'll be able to do the tasks that usually take hours and even days!