Best Types Of Sales Promotion For Your Dropshipping Business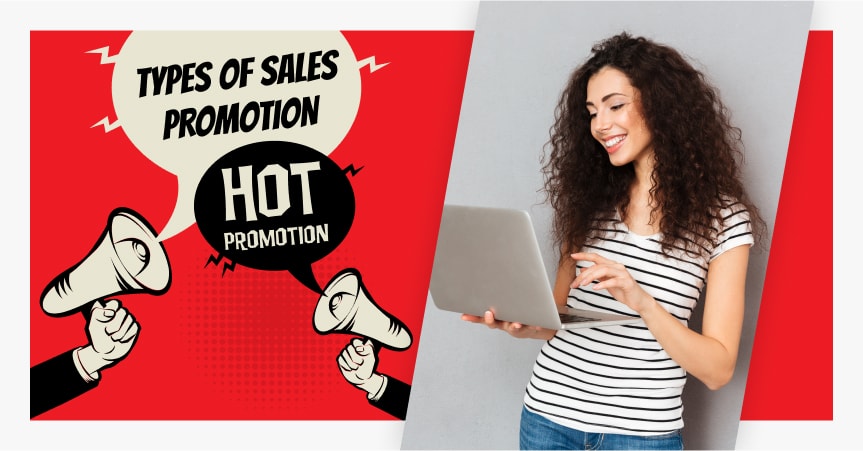 Do you want to attract new customers? Are you struggling to increase sales? Offering a discount is a simple, yet one of the most efficient ways to do that. Keep reading to learn what types of sales promotion marketers use and when.
Sales and discounts surround our everyday lives. You see them on billboards, on shop windows, on TV and in social media. Have you ever wondered why? Because they work!
A discount not only works as a tempting offer that lets your business stand out from others but also serves as a beacon for consumers. After seeing an ad promising discounts, a person may remember it and go to your store when and if he or she decides to make the purchase. Simply because you offered a discount. So, it's like saying, 'What new clothes? Buy here!'
Those who sell products or services on the internet can benefit from sales promotion activity too. But before moving on to the types of sales promotion, let's learn what objectives one can achieve by offering discounts.
Why do you need sales promotions?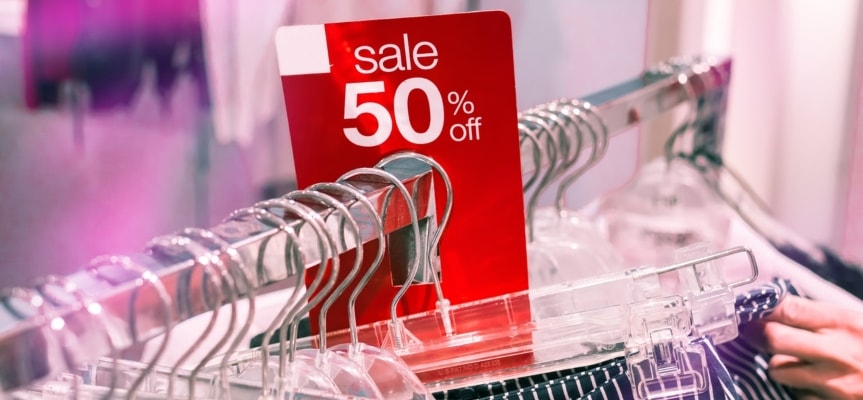 To increase sales in general
This is the most obvious reason to start a sales campaign.
One could say that by cutting prices, you will be able to lure customers from competitors. But as a matter of fact, people seldom compare similar products from different shops unless it's something complex and expensive like computer parts, bicycles, cars, etc. For example, when buying a scarf, you'd pay more attention to the design and quality rather than the price.
In these cases, discounts force people to think that this is a good opportunity they don't want to miss. So, it's not about saving $8 but rather about not regretting you didn't.
To attract new clients
Marketers also offer discounts to new customers. Such people may get interested in your products, but they still have doubts. Letting them save a little money is a good way to stimulate them.
To collect emails
Any business uses email marketing which requires collecting potential customers' emails. Simply asking them to subscribe to your blog or newsletter will hardly work because everyone knows you're going to send tons of ads. But if you offer something valuable in exchange like a discount or coupon, the idea won't seem so annoying anymore.
To stimulate repeat purchases
Yes, people who have purchased from you before need stimulation too. Using different types of sales promotion allows you to remind them of your online store. It's like saying, 'Hey, remember me? I got a discount for you!'
To introduce a new product
Special offers can also be aimed at promoting a specific product or service, usually a new one. It draws buyers' attention to it and makes it tempting to buy the product.
You've probably tried some kinds of free samples before. This is the one. Although offering something for free is hardly possible in the dropshipping business, a little discount won't hurt.
To stimulate sales during off seasons
If you sell seasonal products in your online store, you know how hard it is to sell, say, Halloween goods in summer. So, make it beneficial to purchase seasonal products long before the season starts.
To increase customer loyalty
In this case, your goal is to express gratitude to regular customers. Thus, they'll know you care about them and will come back more often. That's why so many businesses have loyalty programs.
Interested to try out this strategy? Check out this step-by-step guide to planning an online sale!
Types of sales promotion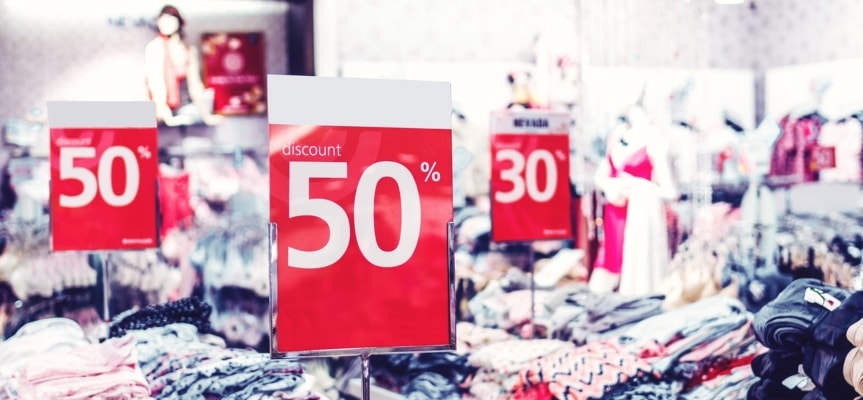 1. Simple discounts
The simplest type of promotion is to cut prices and show it on your category and product pages. It's the same as sticking a '20% off' label to the price tag. This method is quite straight-forward, yet efficient.
Note that the offer should be attractive enough to persuade customers it's worth buying. A 3% discount can hardly do it.
2. Limited time offer
This method is basically the same as the previous one, except it highlights that the discounts won't last long. More like 'THE SALE'S GONNA END IN ONE HOUR! HURRY!!!'
This type of promotion is based on the sense of urgency which motivates people to make the decision faster and not to miss the opportunity.
However, if the time period is very short (one or two days), make sure to properly advertise the sale before it starts. Nobody will use the discounts if they don't know about them.
To use the sense of urgency more efficiently, buy our Countdown Timer and Urgency add-ons for your dropshipping store.
3. Free shipping
Free shipping is a popular discount type often used by food delivery businesses and online stores. On the other hand, we strongly recommend dropshipping only from those AliExpress sellers who offer free or low-cost delivery.
However, if, for some reason, you charge for shipment, you can use this method as well.
4. Special prices
This method offers discounts but does it implicitly. Instead of just saying you cut prices, you offer a 'special price', which can have a heavier psychological impact on customers.
However, the method only works when you offer really low prices for something with clear value. Simply speaking, if customers have no idea whether the price is good or not, the trick won't work.
5. Bundling
Bundling includes several types of sales promotion based on the same idea: customers can benefit from buying more than one product. 'Buy two at a discount', 'buy one and get one for free' – this stuff can do wonders.
Product Bundle add-on is another useful tool for the owners of dropshipping stores. It allows you to create and manage 5 bundle types with no effort.
6. Contests & giveaways
Running contests and giveaways is a good way to engage the audience of your social media accounts and turn some of them into actual buyers. Make up an interesting competition and offer something as a prize – either a discount coupon or a gift.
7. Abandoned cart discounts
Sometimes buyers add products to the shopping cart but then change their minds and leave the site. Such carts are called abandoned carts. To return these customers, you can send them emails saying they've got goods they wanted to buy. But offering a discount will make it sound more convincing so sending a promo code along with the letter is a great idea.
Use our free Abandoned Cart add-on to automate this process and keep track of the results.
8. Coupons
Lastly, marketers often send promo codes and coupons to customers as a part of email marketing campaigns. It's a simple and efficient way to inform clients of upcoming sales, seasonal discounts, special offers and new products, etc.
Be careful with sales
Whatever types of promotion you prefer, make sure not overuse them.
First of all, discounts are always secondary. They're designed to complement the basic marketing strategy as well as the original concept of a store but cannot replace them. In simple terms, a discount won't help if the product is unwanted.
Secondly, offering sales too often causes addiction. Regular customers quickly get used to buying only during the periods of large discounts. When it ends, they know that in a couple of weeks, they'll be able to benefit from a sale again. As a result, they completely stop buying goods without a discount.
Nevertheless, these and other types of sales promotion are an efficient tool for a variety of purposes. And if you want to build and run a successful online business, offering discounts from time to time is a must.