AliDropship Blog
Get marketing tips, tricks and dropshipping inspiration right into your inbox!
Sign up today not to miss out a single post:
Meet AliDropship Plugin – Best WordPress Solution for Dropshipping with AliExpress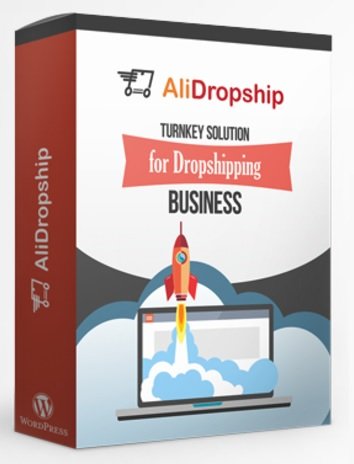 Welcome to our AliDropship Plugin overview. In this article we will go over the basic settings and features of AliDropship Plugin.
After you have successfully installed WordPress and setup the Plugin and theme you need to go to AliDropship menu and enter your personal license key to activate the plugin.

After successful activation you will get access to all Plugin sections and can check your main Dashboard. Here you will find information about your recent orders, traffic stats and other webstore activities.

To get a more detailed information about your Sales and Traffic, visit Reports section. Simply connect your Google Analytics to the Plugin to get a detailed data about your visitors and traffic sources.
Easily search and add products to your site. Specify categories, keywords, purchase volume and other filtering options to find the best products. Or just visit AliExpress.com, find a necessary item and import it directly in your site in just one click using a special Google Chrome extension that comes with the Plugin. A desired product will appear on your site instantly with all variations, images, description, information about stock and pricing.
While searching and importing products from AliExpress, the extension shows you the products with epacket shipping – the best shipping option you should use in your drosphipping business with AliExpress.

And you don't have to worry about changes in products prices, variations and inventory. The Plugin auto updating system is keeping your product info fresh with the latest data from AliExpress.
Besides the products, there is also the feature to import reviews in your site directly from AliExpress.
AliDropship Plugin features a profound system for pricing markup – the amount added to the cost price of goods to cover overhead and profit. After you determined the rules, all new products that you will import in your store will have prices according to the formula. If you need apply the formula for existent products on your site, you just click update button.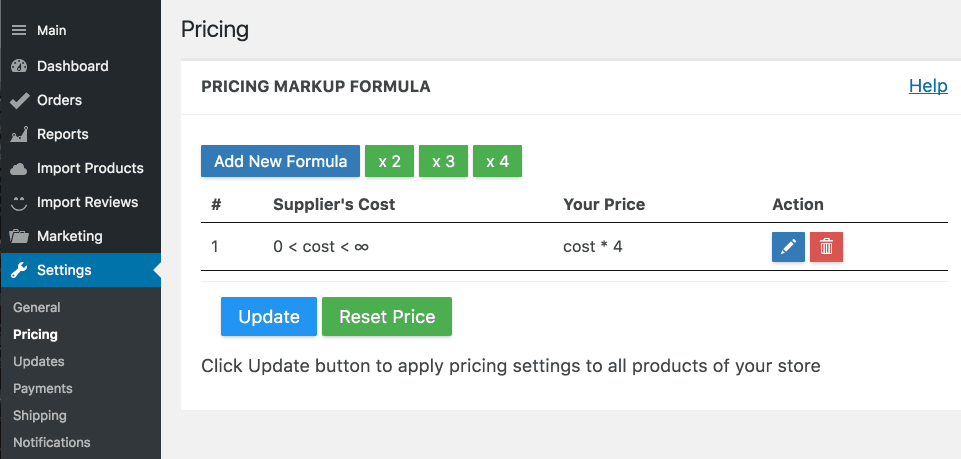 You can show prices in different currencies on your site and also activate Rounding option and Assign cents. For example, if the product price is $4.19, it will be converted in $4. If you assigned .99 cents, this amount will be added to the final price.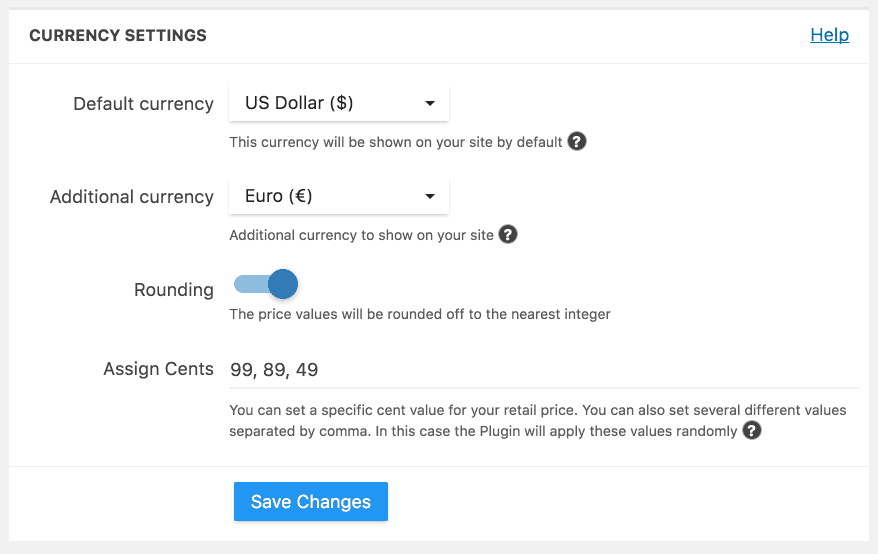 Using the Plugin shipping section, one can set different shipping options and apply them to all products or to particular items only.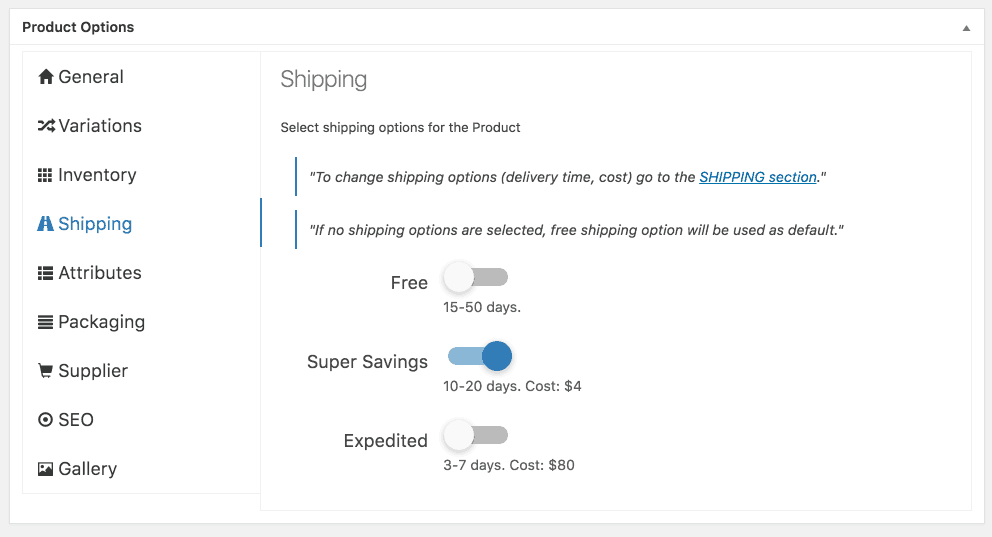 In order to start accepting orders on your store, it is necessary to setup payment gateways. Currently the plugin supports PayPal, 2Checkout, Stripe, PayU.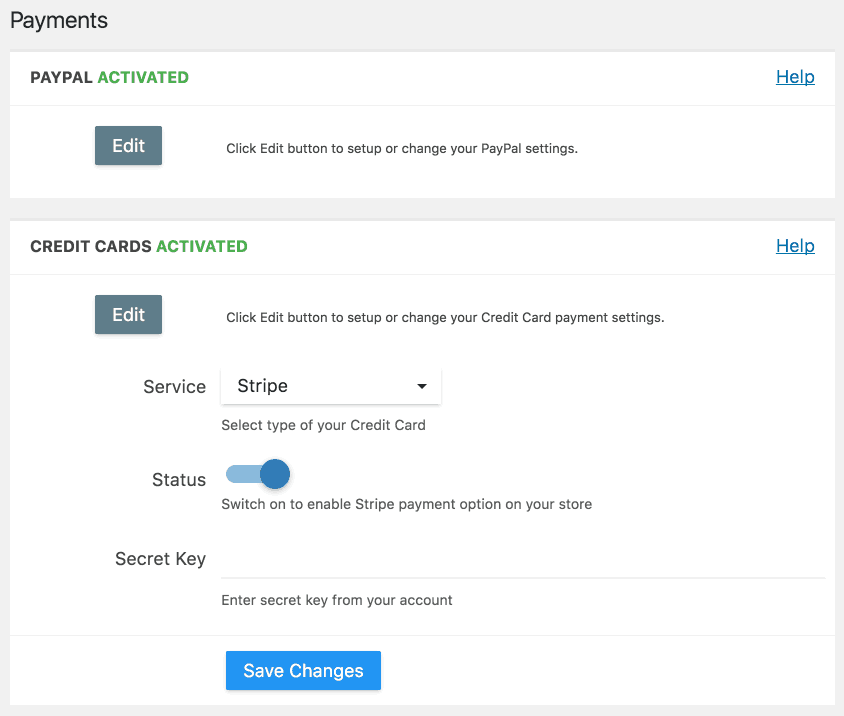 With AliDropship plugin you can forget about ordering every product manually and entering your customers' details each time.
When you receive an order, just go to Orders section, open order details page and click 'Place order automatically'.
The plugin will visit AliExpress and create an order for you automatically. It will select necessary product variations, add items to your shopping cart and fill your customer's shipping details on the checkout page. You just need to click confirm button to complete a purchase.
Some necessary marketing tools are also available with the Plugin and include following options:
Email Lists
The Plugin collects not only the emails of your customers but also email of users who leave their emails on your site but did not complete a purchase.
Discount Coupons
Run sales and promotions by offering coupon codes that save customers money. You choose whether the discount is for dollars off, a percentage off, free shipping, etc.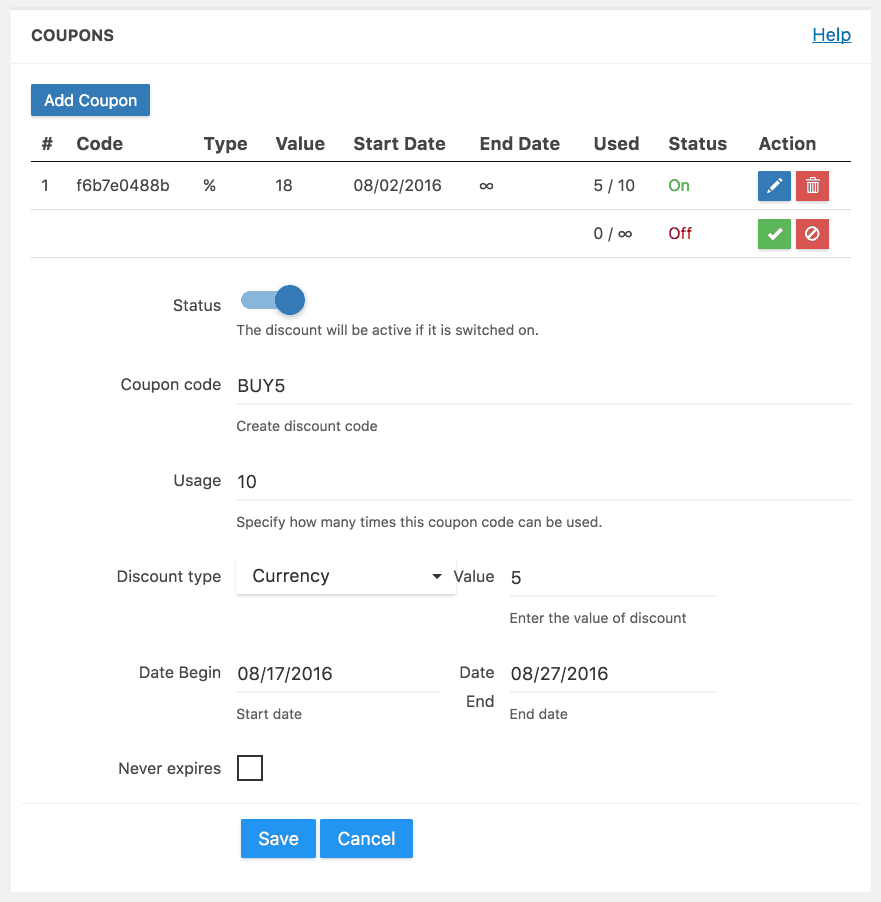 Abondoned Cart
Cart Abandonment happens due to a variety of reasons and sending mail (with follow up mails) can be the best way to Recover Abandoned Carts which is exactly what the Plugin does. You can use a set of pre-loaded professional emails or you can create and add your own templates.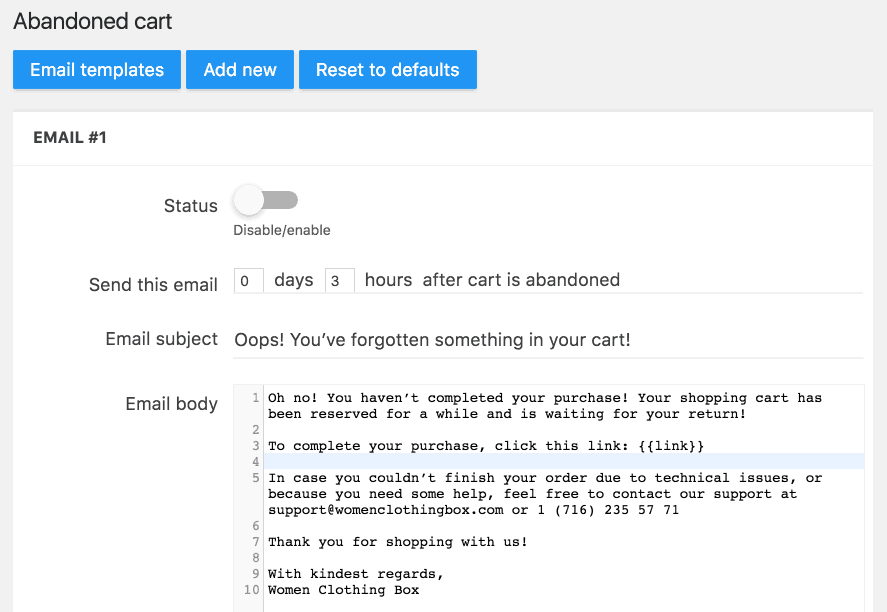 Another great feature of AliDropship Plugin is AliExpress Cash-back system. The cash-back scheme works as follows: you use a special affiliate link and purchase the desired products. After the products are delivered, part of the cost is returned to you on your affiliate account. Then you can withdraw your money, getting an additional bonus to your main dropshipping source of income.
To activate this system, you just need to register with AliExpress Admitad or AliExpress EPN network, get your affiliate link and place it in the special field on Plugin settings.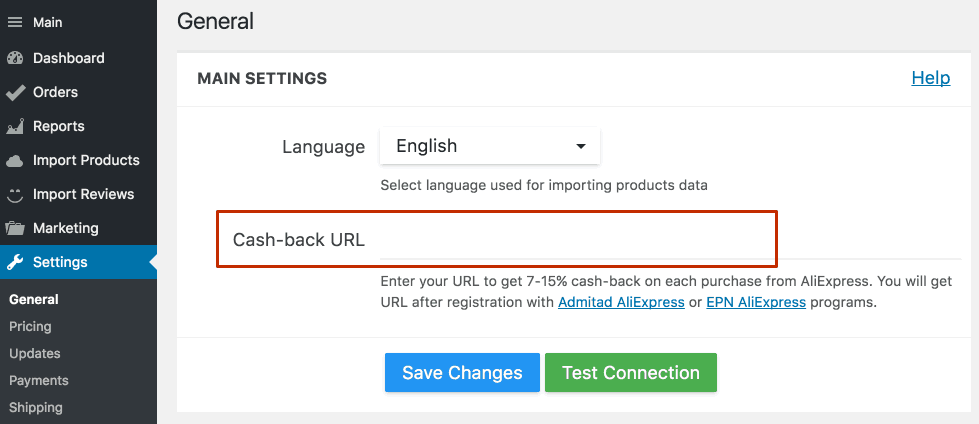 Once you get an order, you visit Orders section and click Place Order button. If you setup your cash-back URL before, you will be redirected to AliExpress through your affiliate link. You buy an item for your client and automatically get from 7 to 15% commission on your account.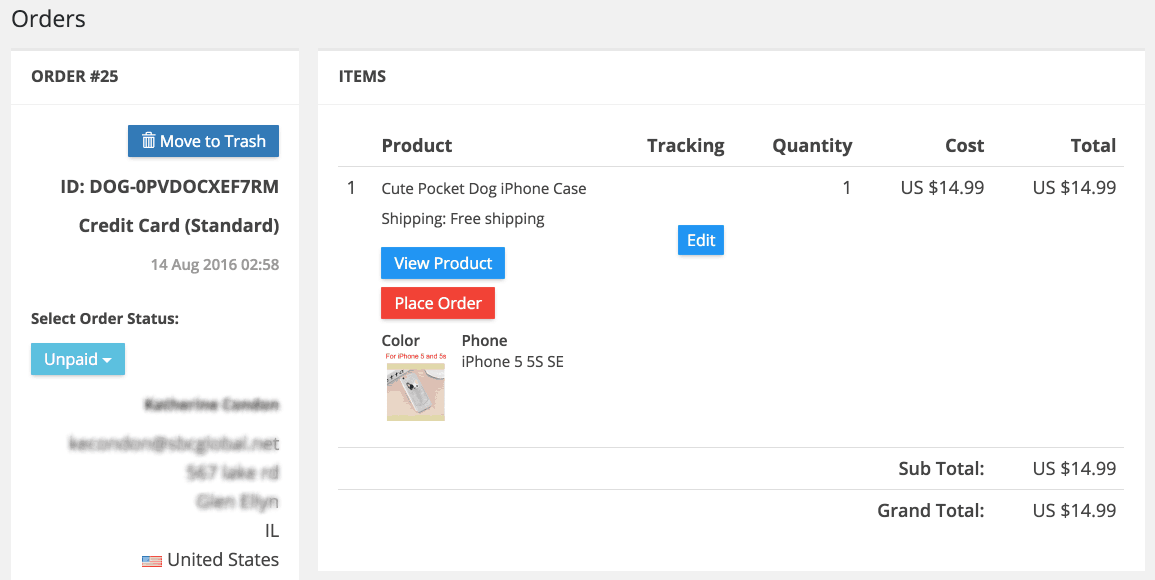 Finally, the AliDropship Plugin features built-in themes that you can easily customise and setup according to your own preferences.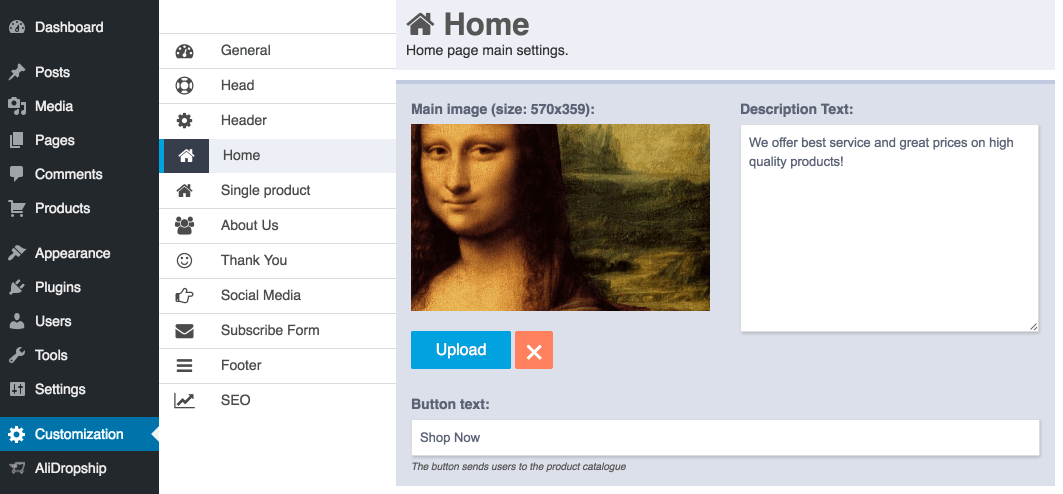 All themes are mobile-friendly and have professional stylish design to meet all modern requirements and trends of successful online stores.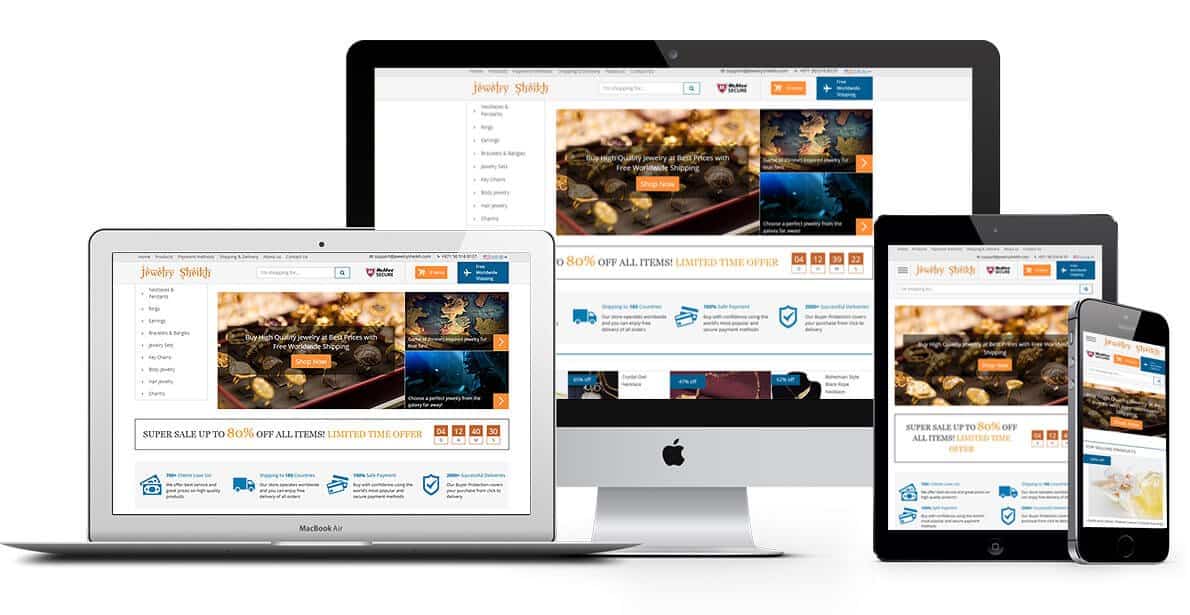 Get the Plugin and Start Your Dropship Business Right Away!
Join 325,000+ entrepreneurs who are already mastering new skills with our FREE Guide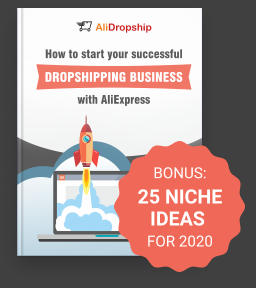 How to Start Your Successful Dropshipping Business with AliExpress
Get step-by-step instructions for newbies, expert advice how to build and promote your store, and best tools for AliExpress Dropshipping