Thank you
for sharing your thoughts with us as your feedback will help us to provide you with enhanced product quality.
How can you highlight your store's special offers? How to show off your best sellers? How to tell your potential customers about the new arrivals? There is one answer to all these questions: add labels to the product images! Attracting your store visitors at once, these small icons are highly likely to influence their buying decisions, so no one will go away without a purchase.
With the newest Product Labels add-on, you will discover the easiest way to use catchy labels instead of thousand promotional words.
* Please NOTE, it's not compatible with Flatsome, Storefront, Shopper and Shopkeeper yet.
Overview
The first impression is vital, especially for an ecommerce store. If a customer finds nothing interesting at a glance, he or she will take no further action. That's why highlighting your best sellers, new arrivals, and hot offers is a must. The simplest solution is to add product labels! By the way, did you know that a customer is 90% more likely to click on a labeled product as opposed to a non-labeled one?
Want to use this effective method in your store? Meet the Product Labels add-on which allows you to add any kind of labels to your product images in a click.
Benefits 
Grab visitors' attention with animated labels added to your products' images
Create a sense of urgency with labels from the Low Stock category
Boost sales by attracting customers' attention to your hot deals
Show off your best sellers and hot deals to make more sales
Increase conversion rate by motivating visitors to click on your products
Enjoy our lifelong and free support and updates
Features
Customize the labels display with no hassle 
You are free to choose how your product labels will be shown on the product images! There are 8 placement options and 4 animation types available, so labels will work perfectly on any product page. You can define the settings for all the activated labels at once or set up each label type separately.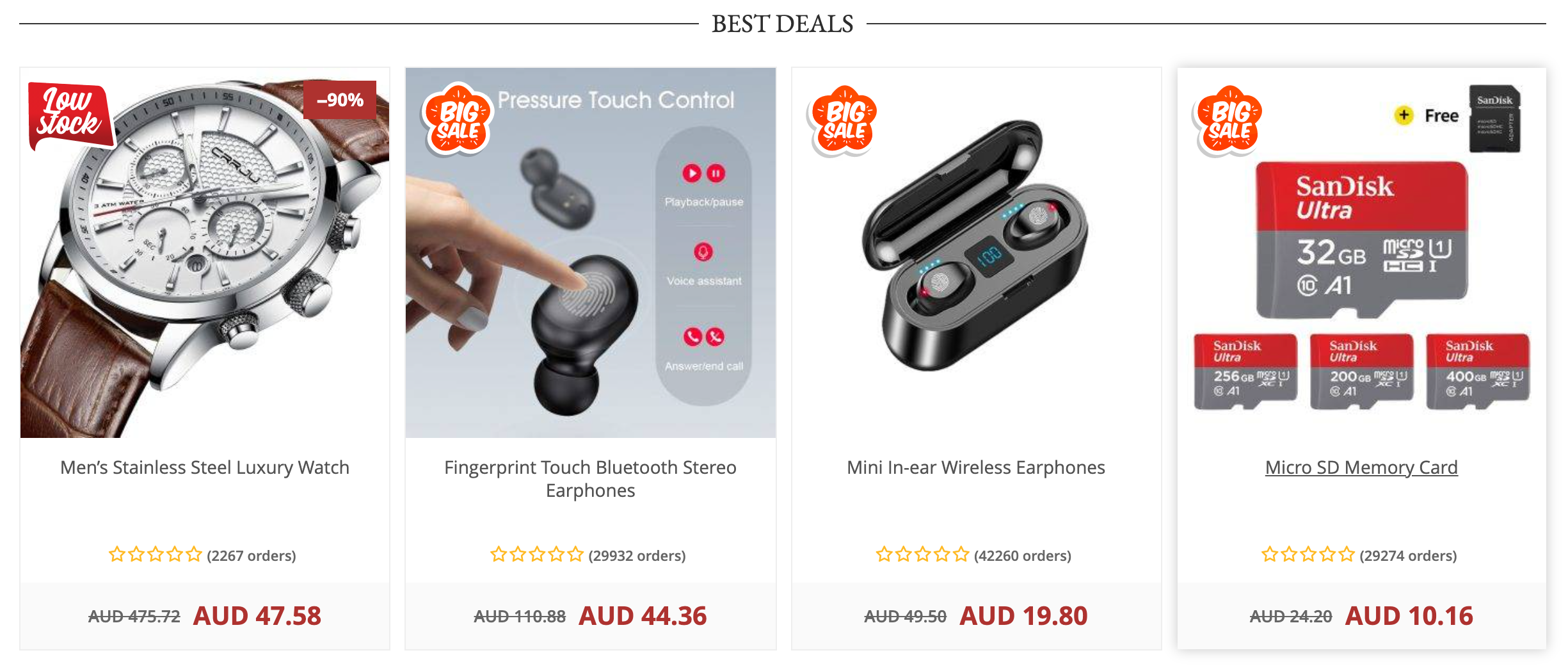 Choose from our pre-designed library of catchy labels 
You won't have to rack your brains while looking for beautifully designed labels. We took care of it and prepared several label types for different business goals:
'New Product' to highlight new arrivals
'Sale' to lure customers with your hot discounts
'Best Deal' to showcase your most profitable offers
'Best Sellers' to present top products in your stock
'Low Stock' to create a sense of urgency and motivate shoppers to buy right away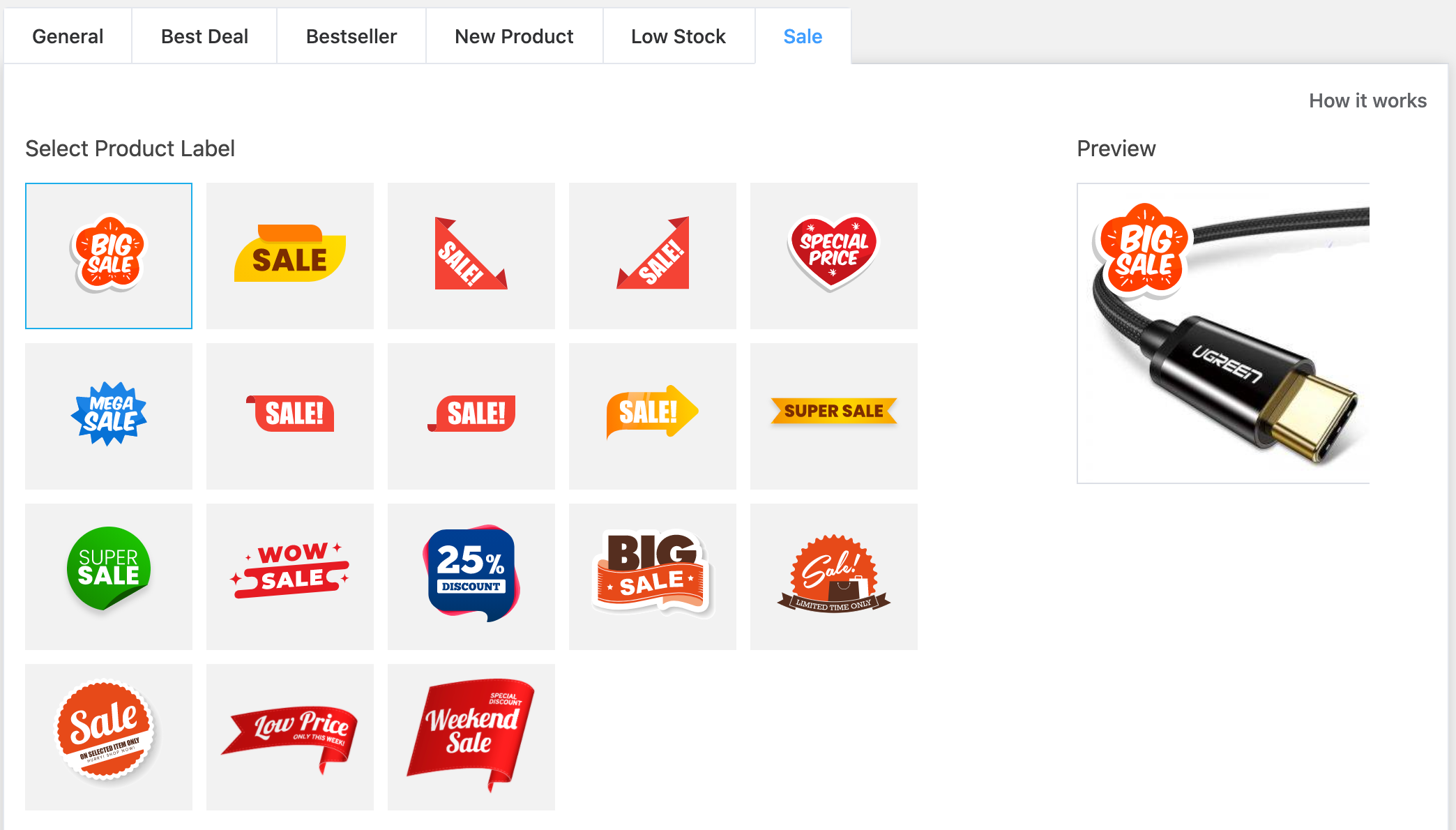 Upload your custom label with ease
Can't find anything suitable in our collection of pre-designed labels? Don't worry! You can add your own unique custom label in a click.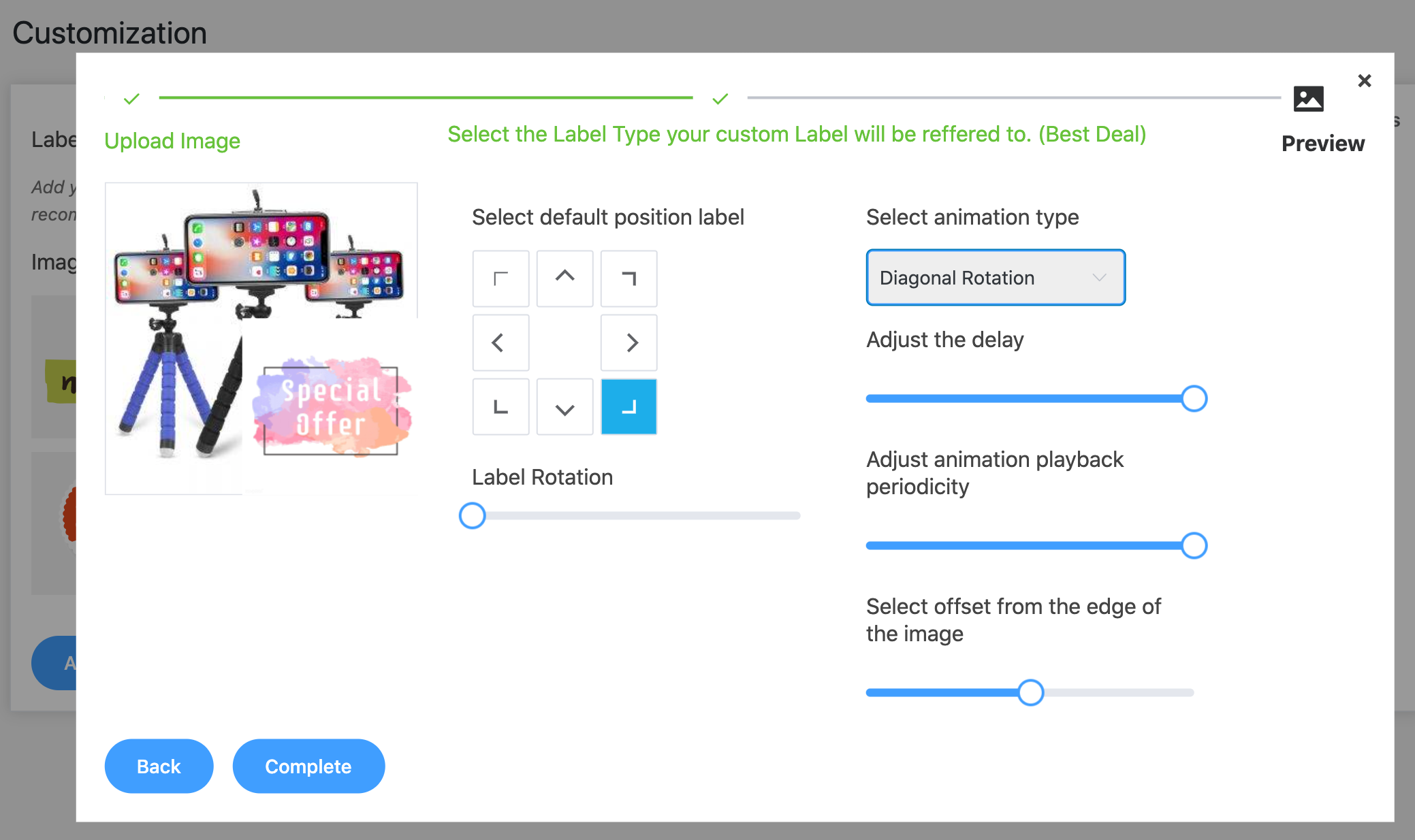 Show your product labels on a particular date 
It's up to you when to show your product labels. You can activate them immediately or schedule them on a particular date, for example, to start some flash sale in your store.

Apply product labels to a single target product or a whole category
With the Product Labels add-on, you can assign different labels for each product or a category in your store. This way you can control your shoppers' attention and boost the sales of a particular item or a group depending on your goals.

Any questions left? Please refer to our Knowledge Base or feel free to ask us at support@alidropship.com.
Some questions you might have
How will the Product Labels add-on increase my profit?
With various labels added to your product images, you can highlight your best sellers, draw visitors' attention to a specific product or category in your store to boost sales, and increase conversion rate.
Is the Product Labels add-on supported by the AliDropship Woo plugin?
This add-on is compatible with both plugins: AliDropship and AliDropship Woo. Please NOTE, it's not compatible with Flatsome, Storefront, Shopper and Shopkeeper yet. But we will add the compatibility in the nearest future.
Is the Product Labels add-on compatible with WooCommerce or WordPress without the AliDropship plugin?
No, it's not. You can't use it on WordPress and WooCommerce websites without the AliDropship plugin installed.
Will my customers see the product labels on the mobile version of my website?
Yes, the Product Labels add-on is mobile-friendly.
Can I add multiple product labels to one product?
You can assign several product labels to one item. But only one will be shown depending on the prioritization you set up.
How long will my Product Labels add-on license key be valid for?
All our add-ons have a lifelong license key. You can use it as long as you want.
Is setup service included in the price of the Product Labels add-on?
No, but you can order the service
here
.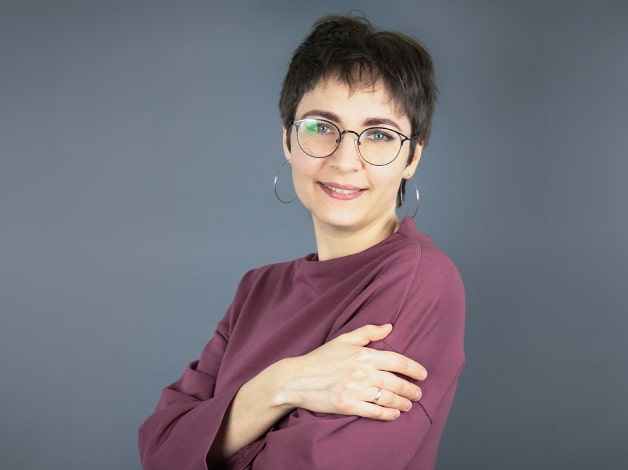 Any questions?
We'll be happy to answer in detail!
contact us