Get Your Own Money-Making
Dropshipping Business Today!
2 simple options for consistent profits:
AliDropship plugin
Dropshipping WordPress Plugin with simple installation

Built in themes & full customization

Auto updating system to keep your inventory fresh

Full automation to make you money while you sleep
Ready custom store
Custom store created for you by our team of experts

Fully loaded and ready for launch

Lifelong personal support and free updates

Proven strategies to run and promote your new business
It's so easy to make money with dropshipping!
Up to a 2000% profit margin
100 mln. products available
100К+ trusted suppliers
Free worldwide delivery
Zero extra fees or taxes
Our unique solutions are creating
a wave of buzz with dropshippers just like you
Whether you're a total newbie or a seasoned expert with a multi-million dollar
turnover — we have the exact solution you're looking for!
Order custom store
Don't have the time or patience to build your own website? Then let us do all the heavy lifting for you! We'll build you a beautiful store you'll be thrilled to put your name on!
Cash in on huge profit margins
There are millions of AliExpress products at extremely low prices so you'll benefit from unprecedented profit margins (thousands of percent).
Create your own store
When you invest in our AliDropship plugin you can build your own professional AliExpress dropshipping stores easily. The plugin offers all the features you need to build your own highly profitable business today.
Expand your business anytime
We don't limit you on the number of products you have or the monthly sales you get. Even if you have tens of thousands of products and millions of orders you will pay NO extra fees! It's our guarantee.
Enjoy 100% ownership
Whether you build it yourself or have us build it for you, you will be the 100% owner of your dropshipping empire. You keep all the profits and you can do with your store whatever you please.
Benefit from our services and lifelong support
We have a wide range of high quality services to help you succeed through every phase of growth. We offer free personal support for every solution you order — so you'll always have us as your secret weapon!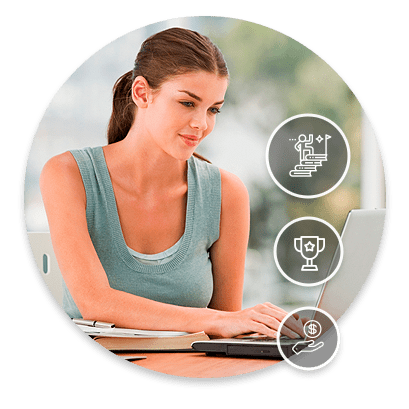 Hundreds

of success stories

Join the vibrant community of dropshipping business owners who have chosen our solution and now get high income from their webstores.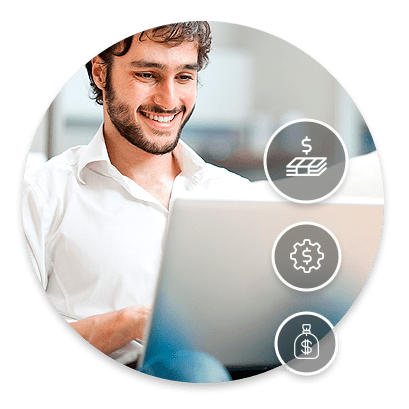 The highest paying

business model

Dropshipping allows you to get up to a 1,000% return on your investment, which makes it the most profitable model of online business to date.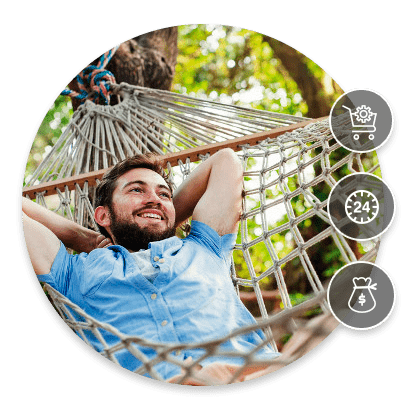 Not much time

and work needed

Most functions of AliDropship plugin are fully automated which turns you into a Pro, even if you have zero experience!
Start your own dropshipping business
in just a few steps
Our AliExpress dropshipping solutions are suitable for every type of entrepreneur. Whether you want to build your store yourself ... or whether you want us to do everything for you ... we have the solutions you need to get your own dropshipping business today.
Choose from 2 options:
Get a done-for-you dropshipping store
Our team builds your webstore from A to Z

We help you select the most profitable niche

We create a unique design to your exact preferences

Your personal manager guides you through every step

No work is required from you, and no experience is necessary

You get a turnkey business ready to bring in the profits!
get a custom store
Starts from US $299 (one time payment)
Get your AliDropship plugin
Easy installation and customization

One click import of products from AliExpress

Set your profit margins exactly where you want them

Easy management and marketing with our automated solutions

Choose from an array of add-ons to further boost your traffic & sales

Full automation to bring in sales 24-7
get alidropship plugin
One time payment of US $89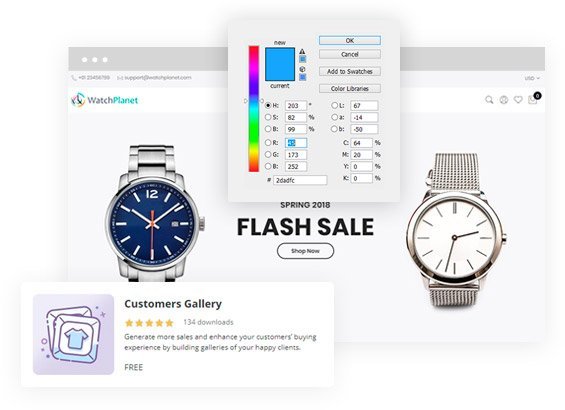 Why choose us?
Not only do we create popular dropshipping tools...
We're successful dropshippers ourselves!
We've launched dozens of highly successful dropshipping stores in a variety of niches. We pour our profits back into research and development to create top-of-the-line dropshipping solutions for entrepreneurs like you. Take a look at some of our projects below, and imagine what's possible with AliDropship on your team!
Clutches, handbags, shoulder bags, wristlets, wallets – all these and more are available in this exquisite webstore that offers stylish and useful accessories.
Avg. monthly profit ­$2,800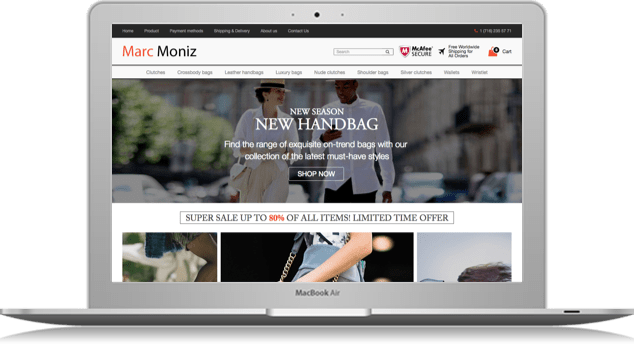 Great selection of Naruto merchandise at affordable prices. Over 700 items for creation of fantasy atmosphere of Naruto world.
Avg. monthly profit ­$30,000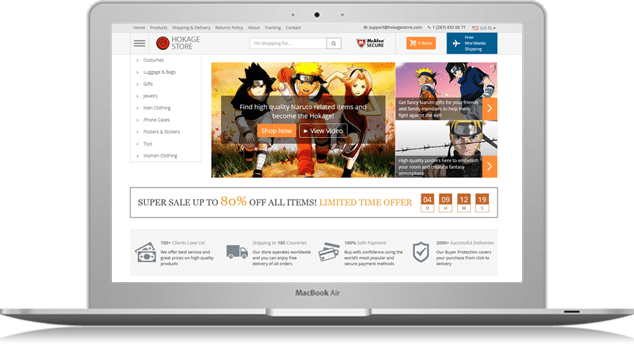 The ultimate webstore for cat persons! A huge collection of clothing, bags, toys and other jpgts decorated with cat prints and designed for those who adore these gracious animals.
Avg. monthly profit ­$4,300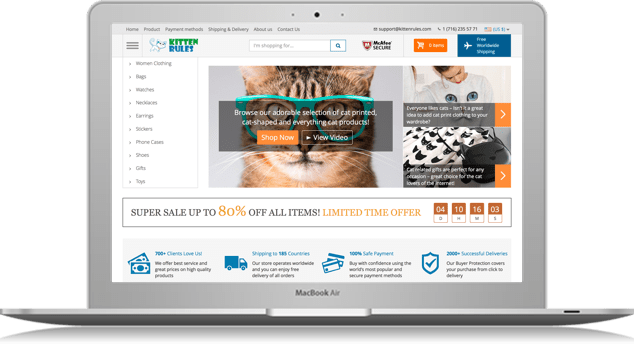 Will you be our next success story?

Shark Trading

Founder of PickAxe Hero
Very satisfied with the work done by the team at AliDropship. From niche research to site design and product analysis, everything was covered from start to finish. The website looks extremely professional with the custom theme design, and any additional requirements I had were fulfilled quickly by the team to a very high standard. It was a pleasure working with them.

Mateusz S.

Founder of Hero Team Store
I decided to contact AliDropship about acquiring an AliExpress dropshipping store, because I was a long-time AliExpress customer and knew how many awesome products they offer at unbeatable prices. The website was finished in a week. The design was clean, everything looked professional and trustworthy, and I was also provided with some tips about bringing in traffic and what steps I should take next. After about a week I got my first sale! On an order of $30 (3 items), I've made a $24 profit, which is incredible. This kept me motivated to find more interesting products and add them to the site according to the guide I was provided with. All in all I am very happy with the results and I'm getting 2 more dropshipping stores from this team.

Ninja Cosmico

Founder of Pastel Goth
The service is very good. I've made a few sales by only promoting a few product images with Pinterest. Adding products is a breeze with the plugin interface. You can purchase the items yourself and get a commission by using the Aliexpress Afiliate program that is built in the site, which is great since you don't have to create the links manually. The support is great and they update the system frequently. I recommend it!

Maria F.

Founder of Stay cos Play
I am so glad I was advised to use Alidropship. Making my own webstore seemed too complicated before, but thanks to the help of support and development team my website now looks much more professional than before. I highly recommend this service to everyone who is just starting because the system is simple and easy. If you have a bit of basic knowledge, it is not hard at all to create a productive online store. All you will need is to choose a good niche. It is not true what some people say that the use of plugins is bad for SEO. I started using AliDropship Plugin and I am really impressed. I even managed to make a few sales in my first week following the tutorials. I am sure I will combine it with the Social Rabbit plugin as soon as possible.

Otto K.

Founder of Anime Store
A while ago I was looking for ideas to create an income on my own and found different threads talking about dropshipping stores using AliExpress as a supplier.
I started my first store in August and another one this month, and I made a profit already in the first month. The money is not big (yet), which is logical due to the time I've been live with these (as with every ecommerce store), but I see a future in this. For example, this month I am able to pay my rent with the profit. I think using Ali is the cheapest and easiest way to start an online business. That's my five cents.

Constantin R.

Founder of Mommy in the Future
Fantastically fast work. Our personal support manager was a real sweet with us. There's a reason we bought the advance package and this is why. The team handled the project to every little detail... details that me and my associate would have stumbled upon for days, maybe weeks.
We look forward to colaborate in the future when we look to expand the business.
Well done!

Kyle W.

Founder of Toys Store
Tatiana and her team at AliDropship did an amazing job designing my website. The entire experience was enjoyable and stress-free. Their collaboration tool provided a real time view of their progress and enabled us to communicate promptly and effectively.

Nurgul

Founder of Nikamarlis
Nikamarlis will be one of a leading global online fashion store offering a wide range of high-quality products, with the most recent trends for women, men and children; offering articles of clothing and accessories, including jewelry, bags, shoes, watches, and much more. Also, it makes available a range for home & garden, to decorate and spruce up anyone home. The highly competitive prices, along with a dedicated and professional service, are what set nikamarlis apart from its competitors. I can't describe how your work is great, that truly care about my personal growth and success. I much appreciate for that awesome job that help to build a solid foundation for my future business. Job well done!!!
Dropshipping secrets and tips
Are you ready to start your dropshipping business today?