Top Tips On Making Facebook Video Ads For Dropshipping Products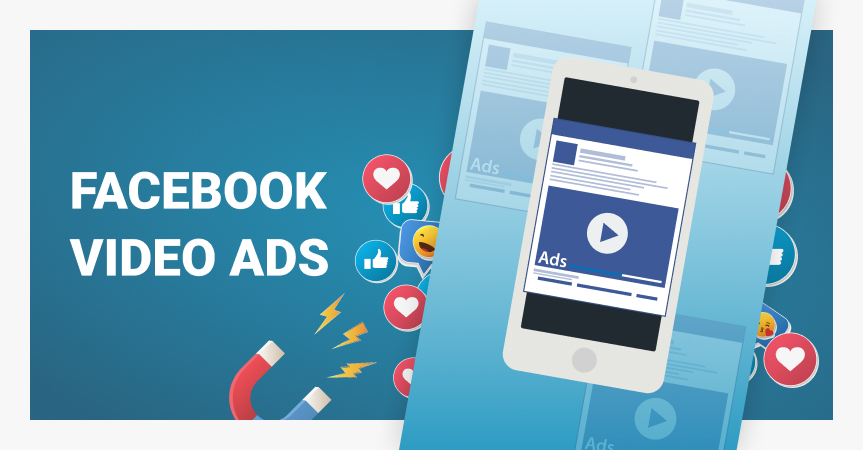 Advertising isn't just about informing an audience about your products. One needs to draw customers' attention to the ad and kindle their interest. In this article, we are going to discuss Facebook video ads and why they're so useful for ecommerce businesses.
Why are Facebook video ads effective?
There are many ad formats on Facebook ranging from simple image ads to carousels. They all have certain pros and cons, but whenever possible, marketers give priority to video ads. Why?
If compared to texts and images, video content is easier to perceive. Unlike reading (which requires certain efforts), watching videos is a passive process. Additionally, reading takes longer, so a video can tell the same amount of information much faster.
But there is another reason to use video advertising – seeing is believing! Even if you describe what a product does and how good it is, words can lie. And potential customers know it!
On the other hand, a video can show what a product is and how it works. It serves as a proof making viewers believe much better than a thousand words. Besides, visual information can evoke emotions easier than texts and generate 20% more clicks than images.
That's why marketers use videos a lot in advertising.
Setting up Facebook video ads
Advertising products on Facebook starts with launching ad campaigns. Facebook lets you choose between a number of campaign objectives. Depending on what you pick, the algorithm will show the ads and posts to users who tend to react in a certain manner.
For example, if you set the objective to engagement, Facebook will look for users who like, comment and share more often than others.
Although there are many campaign objectives you can choose from (including video views), AliDropship recommends running an engagement campaign first and a conversion campaign afterwards.
We usually start with publishing a video post which is going to become our ad and launching a Page Post Engagement campaign to stimulate engagement and thus boost the number of likes, comments and shares for this post.
After that, our team creates a Conversion campaign using the same video post. We also keep running the PPE campaign in order to keep raising its level of engagement which positively affects its performance in a Conversion campaign.
After finishing with your campaign settings, you can choose one of your uploaded videos. Although this too is a viable option, video ads created from scratch will have zero level of engagement. Social media users tend to click on videos and posts more often if they have lots of likes and comments.
That's why our team usually creates a video post first, then launches a PPE campaign to boost it and only after that starts a conversion campaign using the same existing post. Just don't forget to add a Call to Action with a link and set up your pixel.
What results should you expect from your campaigns?
PPE campaigns
Since Page Post Engagement campaigns are aimed at raising engagement, you want the following metrics to be as high as possible:
The number of people who watched 95% of the video
Click through rate
Cost per unique content view
CPM, or cost per 1,000 impressions (note that the number of impressions reflects the number of views but not the number of unique viewers as people can see your ad more than once)
Conversion campaigns
As for conversion campaigns, you want to track the same metrics as well as the following parameters:
Unique add to carts (how many people added the product to the cart on your site)
Unique checkouts initiated (how many people tried to purchase the product)
Purchases (how many of them did buy the product)
Tracking these metrics lets you know whether your campaigns succeed or not. Additionally, they can tell you at which step of your sales funnel you have a problem.
For example, if a conversion campaign generates lots of views and high conversion rates (CTR) but too few purchases, the problem lies in your site. People like the ad and what you're advertising, but when they get to your site, there's something stopping them such as customer reviews, the price, or shipping conditions. Or it could be your payment gateway.
Keep in mind though that certain actions cost more for conversion campaigns than for PPE campaigns (for example, cost per content view).
Facebook video ads requirements
Facebook video ads specifications
First of all, Facebook allows video files with different dimensions. However, our team usually uses 1080 x 1080 pixels. These dimensions look good enough on any placements both on Facebook and Instagram, while providing decent quality.
As for file formats, the team uses MP4, but you can pick any video format allowed by Facebook.
Obviously, you don't want to use heavy files as they'll cause problems for Facebook users with a slow Internet connection. However, since we create only short videos, this shouldn't be a problem at all.
Facebook video ads length
Keep your videos' length not shorter than 15 seconds and not longer than 60 seconds. The AliDropship team recommends making videos about 20-30 seconds long.
Like all other social networks, Facebook bans content that breaks their rules. Stay away from things like nudity, violence, etc.
Facebook video ads cost
The cheapest way to make a video ad for Facebook is to do it yourself. Find materials (even pictures will do) or record a video on your own, edit it and publish on Facebook. Also, consider using Animoto as a drag-and-drop video making tool: it offers a free subscription as well as paid options.
Another way to get a video is to order one on Fiverr. There are people making videos specifically for dropshipping businesses for about $20-40.
You can also order videos from AliDropship. With our Facebook and Instagram video ads service, you will also get target audience recommendations.
Facebook video ads best practices
1. Make an eye-catching thumbnail
Your video ad might be so good that all people watching it go and buy your products immediately. But what about the people who don't watch it?
The problem is Facebook videos do not always start playing automatically. You can turn this feature off. Therefore, you have to convince people to play your video ad in the first place. For this purpose, you need an eye-catching thumbnail.
We talked about what thumbnails work best for video ads in one of our previous articles.
2. Let people know you're advertising
It's a good idea to make videos entertaining whenever possible. Unusual ads feel fresh and unique. However, concealing your ad by making it look like entertaining content would be a mistake.
Our team once made a Facebook video ad of Halloween costumes that generated lots of views and engagement but resulted in almost no clicks. Soon they realized that people just didn't understand that they were watching an ad and they could actually buy all these outfits.
3. Put the juiciest part in the beginning
When a user watches your video ad, you have literally 3 seconds to catch his or her attention. Otherwise, the person will simply skip the ad. That's why you should put the most interesting part of the video in the beginning.
In most cases, our team uses the classical formula – a problem and a solution. Often a solution can simultaneously tell viewers about a problem. For example, if a video starts by demonstrating a person grooming a dog, you can easily guess what problem the product solves.
Some dropshippers order products from AliExpress to film them and thus make unique video ads. Others simply use the videos provided by AliExpress sellers. But even in this case you can and should edit the original video if you think it'll make the video better. You can change the original scene order and add texts as long as you're using short phrases instead of long sentences.
4. Show what your product does
To convince potential customers that a product is worth buying, you should demonstrate how it works. For example, if you're advertising a cooking tool, there's no point showing how pretty it is. That's not what people expect from a good kitchen gadget. Instead, your Facebook video ad should demonstrate it in actual action.
Some products don't have a particular function – accessories, jewelry, decorations. In this case, you can demonstrate how they look in the surroundings they were designed for. Show wall stickers on the wall or a ring on someone's finger.
In other words, a product should not look like a thing in itself.
5. Use royalty free music
It's also a good idea to add some music to your video ad. But you absolutely can't use someone else's works without permission, especially popular tracks. Instead, use royalty free music which you can easily find on the web.
Facebook video ads are an efficient way to demonstrate the best features of your products and attract visitors to your dropshipping store. If you're looking for top-selling goods along with marketing materials including videos, consider subscribing to AliDropship's Premium Products.