AliDropship Blog
Get marketing tips, tricks and dropshipping inspiration right into your inbox!
Sign up today not to miss out a single post:
5 Secrets Of Running a Business While Working Full Time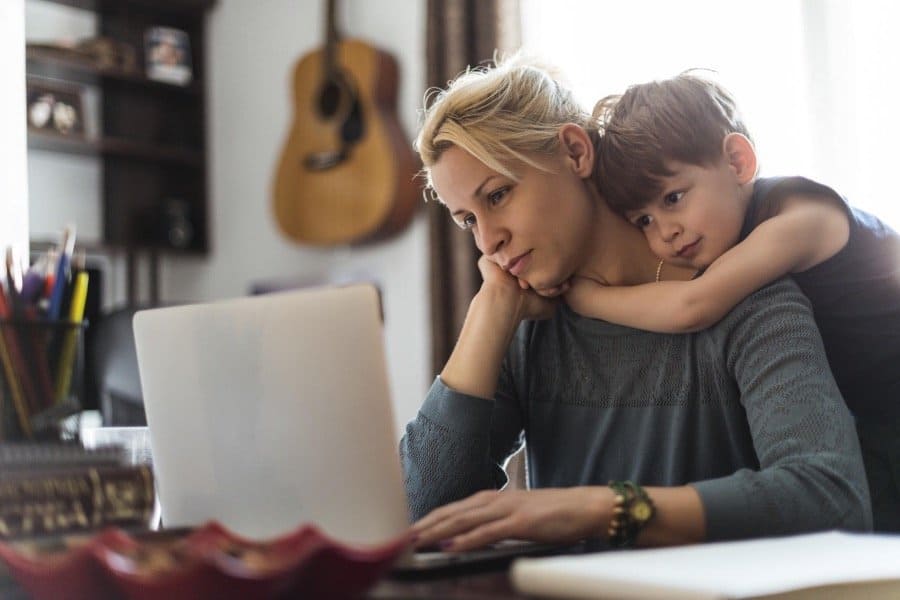 How does it feel to be running a business while working full time? Is it even possible? Today, we will talk about the opportunities of managing an independent venture while being a dedicated 9-to-5 worker.
It won't be untrue to say that almost every full-time worker or employee dreams of having their own business as a remedy to gain financial independence. However, giving up your everyday job for your venture's sake may turn out to blow up in your face. If you fail to make your business take off, you won't be able to fall back on something. Therefore, it seems to be reasonable and safe to find some ways of running the business while working full time until it at least starts making a decent profit.
Of course, it's easier said than done. When you are a responsible and conscientious full-time worker, you can barely insert your key into the lock when you come home after a long day.
It may seem that any type of a side business is impossible to manage and organize if you're completely worn-out after a long day at work . Not to mention that you've got your family obligations, friends, pets, and everything needs sorting out.
And you can make up dozens of excuses, BUT!
The truth is that none of these can stop you.
You're already a halfway to success if you've done the most important and the most difficult part of achieving your dream – you've started your business.
Don't let the rush and worries of your everyday life get the better of you. We know how to help you get through this, and we're happy to share these secrets. Stick to them and you're going to see results very soon.
Table Of Contents
#1 Your business and your full-time work should not conflict
While working full time for some company, it's typical to have an idea of running the same type of business.
Indeed, when you know all the weak and strong points of your employer's company, it seems to be easy to start a similar business. Take the same approach to it that works at your full time job, and weed out the decisions which failed.
However, it could turn out to be a big mistake.
Imagine running the same type of business as your employer does. Naturally, you get into direct competition with the company you're working for. Obviously, your director won't be happy to discover that one of the employees takes such advantages from the provided job. Besides, you're highly likely to face severe sanctions for such an activity according to the employment contract you've signed up. Thus, it's vital to make sure that running a business while working full-time is the right step from both the legal and the ethical point of view.
#2 Run your business separately from your full-time work
Even if your business isn't a threat to your company's interests, you have to keep your mind on carrying out your duties while you're working full time.
It's not a good idea to manage your business process from your company's workplace. Your boss and co-workers will definitely notice that you don't pull your weight, which could lead to your firing. At the same time, you won't be able to get fully focused on running your business, which will affect your service and communication with your clients.
Therefore, you have to organize your business process so that it wouldn't be damaging both for your everyday job and your business.
#3 Don't take on too many tasks of running your business
Outsourcing is not just a fancy word. This is the effective key to saving your time and energy.
When you're running a business while working full-time, there are 2 types of tasks you need to do:
Something you only need to do ONCE (pick a name for the store, choose and set up hosting,

set up payment gateways

, etc.)

Something you need to do repeatedly (add items and

edit product pages

, run advertisement campaigns, talk to clients, etc.)
Don't get yourself into deep water by taking on the tasks that only need to be done once. Instead, delegate them to an experienced person or a team of professionals.
If you don't know how to set up the hosting for your webstore, or how to draw a store logo, or how to create social networks accounts in a professional way, it doesn't mean you need to spend sleepless nights on figuring this out. Your time is precious and your good rest is vital, and these are just one-time tasks. It's wise to put your efforts into learning the things that will be done repeatedly during the business management.
#4 Think of cutting down the time of running your business
If you've already been running your business for some time, you surely know that some tasks need to be repeated over and over again in a really dull and annoying way. What's even worse, they eat up TONS of your time.
Have you already identified these things?
As soon as you've figured them out, think of ways to minimize the amount of time you spend on them. For example:
Do the customers keep asking about certain items' features? Rewrite the product descriptions to make sure that they include all the details you know.

In case you repeatedly answer the same questions about the payment methods,

the time and geography of delivery

, your guarantees etc., create a 'Frequently Asked Questions' page or a blog post – instead of writing the same answers again and again, you'll simply need to give a link to this helpful page.

Do you constantly write the same types of letters (for example, a letter with the order confirmation, a letter providing the package's tracking code, a letter with the request to leave a feedback, etc.)? Simply create the necessary letter templates to make this job easier.
Yes, it's going to take some time NOW, but LATER you'll be thankful for doing this.
#5 Use special software to run your business
As it was mentioned, you can't run your business while you're on duty. However, your clients will hardly wait for you finishing your full-time work. Fortunately, there is a solution which mops this problem up.
If the letter creation task can get automated, can other business processes be done automatically, too?
Yes, they can – and they must.
This solution is automated software for managing Internet business – let's look at the example of drop shipping.
Why add products one-by-one if you can effortlessly import them in bulk?
Why fill up order details manually if you can divert them to the manufacturer in a blink of an eye?
Why monitor the manufacturers' stocks to be aware of their product policy changes if you can benefit from the auto updating feature?
Lots and lots online business processes can easily be automated. Use this opportunity to do your everyday work and be sure that your side business is in good hands.
With the right combination of technical solutions at hand, you'll safely get yourself enough free time to have a good rest after a long working day, enjoy the company of your dearest and nearest – and eventually, find the energy and inspiration to keep you running a business while working full-time.
We believe in you!
Join 325,000+ entrepreneurs who are already mastering new skills with our FREE Guide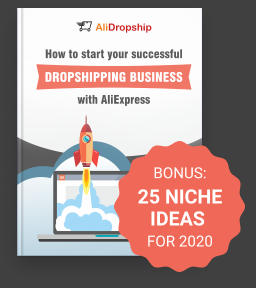 How to Start Your Successful Dropshipping Business with AliExpress
Get step-by-step instructions for newbies, expert advice how to build and promote your store, and best tools for AliExpress Dropshipping