How To Start A Blog To Make Money: A 7-Step Guide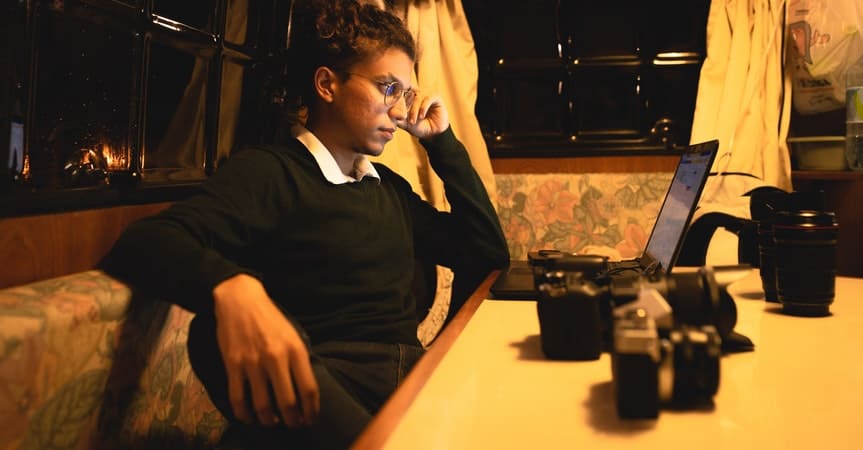 Is blogging just a waste of time as some people like to claim? And how to start a blog to make money? Let's find it out!
Why blogging is so popular nowadays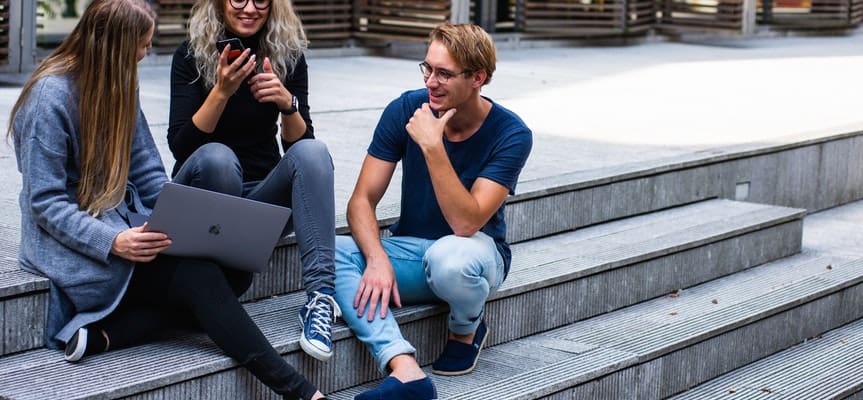 "They are lazy, fretful and want all at once."
"They need to stop messing around with computers and start working harder."
Sounds familiar?
If you were born between 1980 and the late 1990s, you have probably heard people talking something like this about your peers. That's how so-called Millennials or Generation Y is stereotypically described.
I must admit, I can't just sweep these words aside. I belong to this generation and such things are close to home for me.
Are we really like this? Lazy whingers who can't fend for themselves?
At first glance, it may seem that these judgements have some grounds to be true.
Indeed, we reluctantly take office jobs nowadays. And if we do, we could run out of steam quite soon. Let's face it, this happens.
But does it mean we're spoiled and indolent?
Actually, if you scratch beneath the surface, you'll find out the truth. And for those who like to criticize Millennials, it could be a bit shocking.
A research shows not only that people of Generation Y are not lazy, but also that they're workaholics.
We're eager to work and can do it well.
However, taking a traditional career path and working hard to get full time income is not enough nowadays. According to The Guardian, young people earn significantly less money today than they did 30 years ago. Meanwhile, the cost of living is going up.
So, we just want our work to be fairly rewarded.
That's why more and more people look for other ways to make money. Taking a side job or pursuing a career on the Internet have become a common practice.
Among plenty of options the Internet provides us with, launching a dropshipping store and starting a blog stand out from the others. They open up the most interesting financial opportunities.
So, let's figure out how to start a blog to make money!
7 steps to start blogging to make money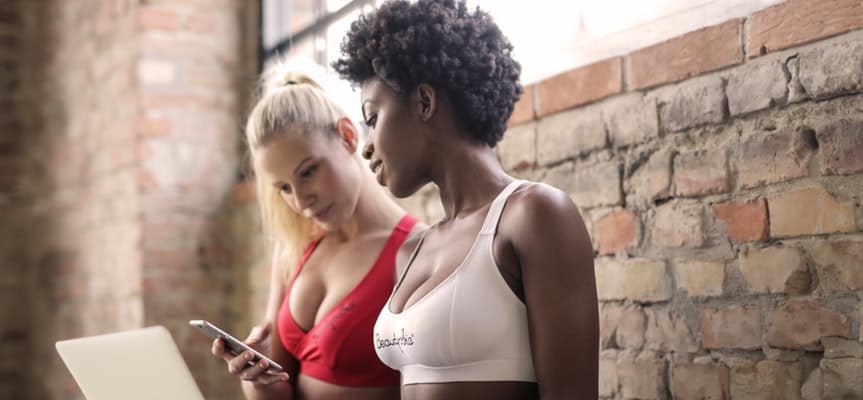 It's necessary to understand that starting a blog opens new horizons for you. However, blogging can take you a lot of free time. Just remember that.
Moreover, not each blog can bring you a lot of money. But if you want not only to use it like a hobby and write enormous quantity of articles which nobody reads, it would be useful for you to think of your strategy, at first.
You should be aware of your actions on the each stage of starting a blog. That's why in order to achieve the point when your blog helps you to make money, you should know the right way how to start it. In this article, you will find the 7 steps to start a blog to make money. Manage to read them, and turn your passion into the source of income!
Step #1 to start a blog: Choose a niche
You may already have some ideas in your mind and want to set them down in your writing.
And your desire to start your blog as soon as possible is understandable.
But…
Don't put the cart before the horse.
If you post an article about automated solutions for dropshipping one day and switch the topic to travelling next time, it won't do the trick.
Your blog should be dedicated to one specific issue. In other words, you need to choose a niche. And this niche should live up to two requirements:
It should be interesting to many people including yourself. Otherwise, it makes no sense.
You should be a real expert in this area. If you're not, you will be able to give your subscribers only sketchy information.
You need to be able to convert it into sales.
Thus, before starting your blog, you should conduct a research and make up your mind about the subject of your writing.
Step #2 to start a blog: Come up with a name and get hosting
The next step you should take to start your blog is choosing a domain name and hosting provider.
Your domain name is a part of your brand identity. So, you need to make up a short and catchy one.
When you've done it, go to GoDaddy or other similar website and check if it's free to take. If so – just buy it. You can get a decent domain name for about $10.
Once you've got the name, you need to find a home for your future blog. Put simply, you should find a hosting provider.
There are plenty of options to choose from on the Internet. You can try and find one on your own or take AliDropship company up on its offer.
AliDropship hosting solutions start with $48 per year.
Step #3 to start a blog: Set up WordPress
When the first two tasks are complete, you need to choose the software that suits blogging perfectly.
You can do your own research and pick one, because there are lots of blogging platforms to choose and each of them has its own strengths and weaknesses.
Yet, I'll take the liberty of saying that WordPress is exactly what you need. You get everything that is necessary to start your blog with this user-friendly CMS (content management system).
One of the most attractive things about WordPress is that it's absolutely free. At the same time, it's understandable to newcomers, so you don't need any special knowledge or extra resources to install WordPress and manage it.
To make sure that it's true, read this article.
Step #4 to start a blog: Design and optimize your blog
First impressions matter.
People usually make judgements based on looks, don't they?
Most Internet users decide whether your blog is worth their attention and trust in the first several seconds of visiting it.
That's why it's crucial to make your website look nice and informative.
Fortunately, WordPress allows you to pull it off fast and easily. There are loads of different themes you can upload and make your blog eye-catching.
When you've made up your mind about the theme for your site and set it up, you need to create your About page. There, you should tell your audience who you are, what your blog is about, and so on. With its help, people get acquainted with you and decide whether or not you deserve their trust.
One more essential part of successful blogging is SEO. The higher your website is ranked, the more trust it instills.
Luckily, optimizing your content to search engines is also a piece of cake, if you use WordPress. For instance, Yoast SEO plugin contains straightforward guidelines that will give you a clue on making your articles SEO-friendly.
Step #5 to start a blog: Create your content strategy
When all preparations are done and your blog is good to go, you need to create your content strategy before starting the process.
In other words, you should decide on the topics to write about.
What bothers your audience? Is there a universal problem that your readers face? What do they like/hate?
Ask yourself these questions and you'll come up with the ideas for your future articles. But remember, the information you give your subscribers in your articles should be meaningful and profound. Otherwise, you won't be able to interest anyone.
Another great way to find topics for your blog is visiting different forums such as Reddit and Quora. There, you can easily find out what your audience is interested in and get some ideas for your articles.
Step #6 to start a blog: Drive traffic to your blog
Finally, you can start your blog!
You can write your first article, Yoast SEO will help you optimize it, and then you can publish it on your website.
Ok, it's done!
But…
Is it all you need?
Or you've missed something?
Actually, you have. Your blog needs people to read your articles. And they're unlikely to find a way to your website on their own.
You should spread the word about your blog. Promotion is crucial in online business.
The good news is that you've already made a dent in driving traffic to your website by making your articles SEO-friendly. However, SEO needs some time to work through.
Besides, your promotion could only be effective if use a bunch of tools.
You need to use social media to drive traffic. We've already mentioned forums like Reddit and Quora as sources to get some ideas for your articles. So, you can also use them to promote your blog.
Apart from these channels, there is plenty of social networks where you could find your potential readers – Facebook, Instagram, Pinterest, Twitter, Tumblr, etc.
Moreover, you can use email marketing for driving traffic. To date, there are lots of different tools and ways to promote something by means of email marketing. How it works? In fact, the concept is easy. You use the email addresses of your potential subscribers to notify them about new posts. This way, you have an opportunity to drive traffic to your blog right after publishing a new article.
Step #7 to start a blog: Monetize your blog for a long term income
When the number of people following your blog runs to several thousand, it's high time to start making money.
There are many ways you can employ to monetize your blog.
For example, if you've got great knowledge of digital marketing, you could develop your own marketing course and sell it.
Sometimes people prefer to get more detailed instructions on how to see a business succeed. In such cases, it's more useful for them and more profitable for you to provide your subscribers with consulting or coaching. Moreover, it brings you not only money from the paid services, but also gives you the material for your next articles.
Another way is displaying traditional advertisements on your blog. You can easily find the companies who are eager to partner with successful bloggers. You may even use Google adSense. This is a program which places contextual advertising of a service or physical product on websites. It will do all the work for you, and you are just to get the ads placement fee.
Within the blogger community, it is also typical to make money from your blog through affiliate marketing. In some cases, if something was sold due to your blog, affiliate programs let you earn up to 50% of a product or service cost.
And of course, making a dropshipping store on the basis of an already popular blog is a quite common action for the bloggers who already have an established loyal audience around their writings. If you're curious how it works, you can read more about strategy here.
So, you can choose the way to monetize your blog you like the most and enjoy getting your passive income.
Now, you know how to start a blog to make money, and what strategies you can use to run and develop it. Isn't it a tempting idea to lay such an affordable foundation for your future eCommerce venture of a larger scale? Build a blog right now and begin to make a profit immediately!