How To Run Ads On Pinterest: Tips, Types, And Examples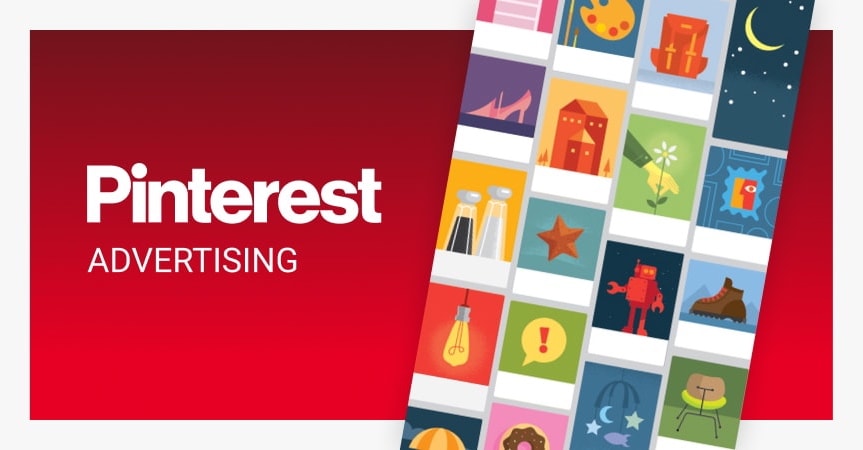 If you're running a brand in fashion, beauty, fitness, or home decor, chances are you know how important it is to have a social media presence. Responsible for 74% of online purchases, social media is greatly instrumental in getting new brands and products in front of young consumers.
If you have a strong target audience consisting mostly of young females and have a very visual-driven brand (think close-up glamor shots of products, inspirational quotes, and bright, fun colors), then you can't forget about Pinterest. Today, let's take a quick look at why you should try advertising on Pinterest, what kinds of ads you can run, and how to set up a campaign.
Why advertise on Pinterest
Often forgotten about in the thriving golden era of Instagram and TikTok, Pinterest is an old-school social media platform that revolves around the idea of scrapbooking inspiration through "pinning" of images that inspire you.
With 335 million monthly users and over $1 billion in revenue at the end of 2019, Pinterest is the 6th largest social media platform around. It used to be the 3rd after Instagram and Facebook, but YouTube and Twitter have surged ahead while newcomers like TikTok have taken over.
However, one thing that hasn't changed is the reach that Pinterest holds for female users, namely moms. According to eMarketer, 80% of U.S. women who are mothers and go online use Pinterest, and Pew Research Center reports that 42% of U.S. female adults use Pinterest. Plus, with 247 million users signed up from outside the U.S. (according to a Q4 shareholder report), it's clear that Pinterest is still effective for a very targeted audience.
If you're trying to appeal to mid-age women from all over, Pinterest is a must-have in your advertising and branding arsenal.
Types of ads on Pinterest
Like with platforms such as Facebook, ads on Pinterest depend on your objective type. On Pinterest, there are three: Awareness, Consideration, and Sales. You can set your ad type by format:
Build awareness to your brand's items with these easy image posts.
Still-image not your thing? Up the message and visuals with video ads for greater engagement.
Go from single image to multi-image to create a story or cohesive message with this kind of promoted post.
Have an app for your business or website? Get more eyes on it by pinning a CTA for it on Pinterest. Learn more about this feature here.
How to create a campaign on Pinterest
If you're ready to set about a promotional campaign for a new item launch (or expand a campaign from Facebook), you've got to create a business account on Pinterest by going to Pinterest Business.
Note that unlike with Facebook, Pinterest Business accounts are completely separate from a personal account. You do not need a personal account to have a Business account.
If you're familiar with setting up Facebook ads, the Pinterest process is incredibly similar. There are just eight steps to get going:
Create a new ad
Choose goal for your campaign
Enter your ad group details
Target your ad audience and set your keywords, interests, and fine-tune user demographics
Set your campaign budget and ad schedule
Pick your post ("Pin") to promote
Review your Pin post name and destination URL
Set up your billing info
Pinterest makes getting ad-ready a cinch with this step-by-step ad guide.
What's trending on Pinterest
Pinterest is all about what's hot and trendy and getting people's attention (and pins). In the company's Q4 report for shareholders in 2019, the scrapbook-inspired platform released 100 trends it foresaw for 2020. You can see from the above screenshot that pets, beauty, the great outdoors, art, and fashion are some highlights — and you find ways to formulate your brand voice or style guide or design to maybe skew towards any of these, especially if your business is centered on some of these niches.
For example, if your online store sells gear and accessories for hiking or camping, you can capitalize on the trend of traveling responsibly — pins items (and repin from other pages) on stuff about sustainability and camping with a minimal eco footprint. You can also share how to create fun weekend getaways in nature, for instance.
Examples of Pinterest advertising
Courtesy of social media professional Jess Bahr, here are 10 samples of ads on Pinterest done by brands:
Moo is a company specializing in personalized business cards.
Garnier promotes a line of hair products.
Thrive Market promotes a free product.
Express promotes men's clothing for a holiday.
Bark Box promotes its subscription boxes for dogs.
Honest Beauty promotes its skin care trial sets.
IKEA advertises multiple desks.
Ritz promotes a fun visual recipe for its crackers.
The Grommet showcases its collapsible water bottles.
Bed Bath & Beyond promotes its website.
SUMMARY: Despite the growth of other social media platforms, Pinterest is still a popular destination, especially for women (notably moms). If you want to expand your targeted branding, consider running ads on Pinterest, as the platform is a great way to boost your brand and products. Ads are easy to set up and manage thanks to a Pinterest Business console similar to that of Facebook. Once you're up and running, you can use Pinterest advertising to elevate your dropshipping business' visual targeting.