Is Dropshipping Legal? Business Model Explained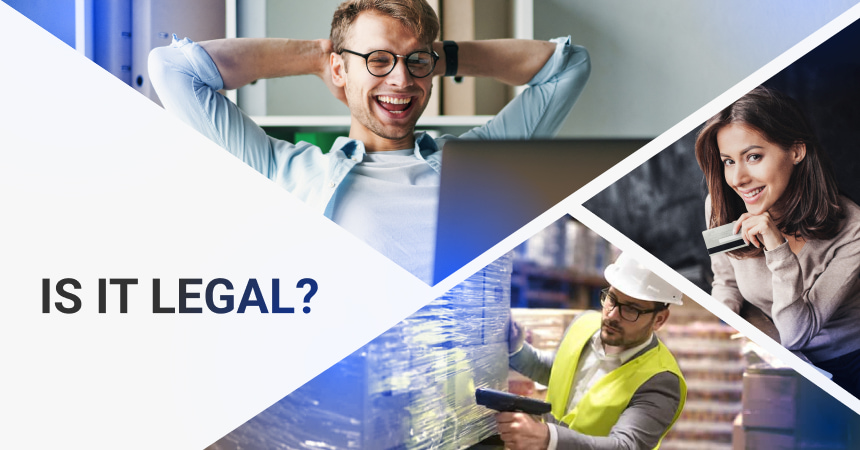 Is dropshipping legal? This question is commonly asked by dropshipping newcomers: they can't believe that the business model of selling the items you don't physically own is not a fraud. Let's find the answer together!
After learning about the dropshipping business model and understanding how exactly it works, many beginners usually open their eyes wide and say – "Gosh! This way of making money is too easy and good to be true. Is that even legal?"
If you are reading this article, I guess you had the same thoughts at some point of your life, and you want to know for sure whether dropshipping is a legal or a lawbreaking activity.
In this article, I will cover the possible legal issues related to dropshipping, and explain how to stay away from the dark side.
Can I legally dropship from my own website?
To find out whether it is legal to create a dedicated dropshipping store, process orders and accept payments on it, let's start with the basics.
Dropshipping is a retail business model that allows you not to buy any products in advance. Instead, you only ask the original suppliers to ship the necessary products directly to your customers.
So, simply speaking, you create a webstore, research the offers of suppliers to fill your store with the best possible goods, attract clients, and offer them your products. After completing their orders, your buyers receive the packages with the purchased items, and you get your money – everybody is happy! Your profit here is the difference between the original price set by the product supplier, and the increased price you've set in your store.
This is how dropshipping works. Is there something wrong or illegal with this scheme? Obviously not.
That's why there are so many websites on the Internet related to dropshipping and nobody blocks them. If this kind of business was illegal, it would be definitely hard to find any valuable information about dropshipping, make any websites, or create special dropshipping software.
Thus, it is absolutely legal to build your own websites to run dropshipping business.
What about other online platforms and websites? Is it legal to use them for dropshipping?
I can answer this question from several different points of view, so let's now talk about the most popular online retailers.
Is it legal to use AliExpress for dropshipping?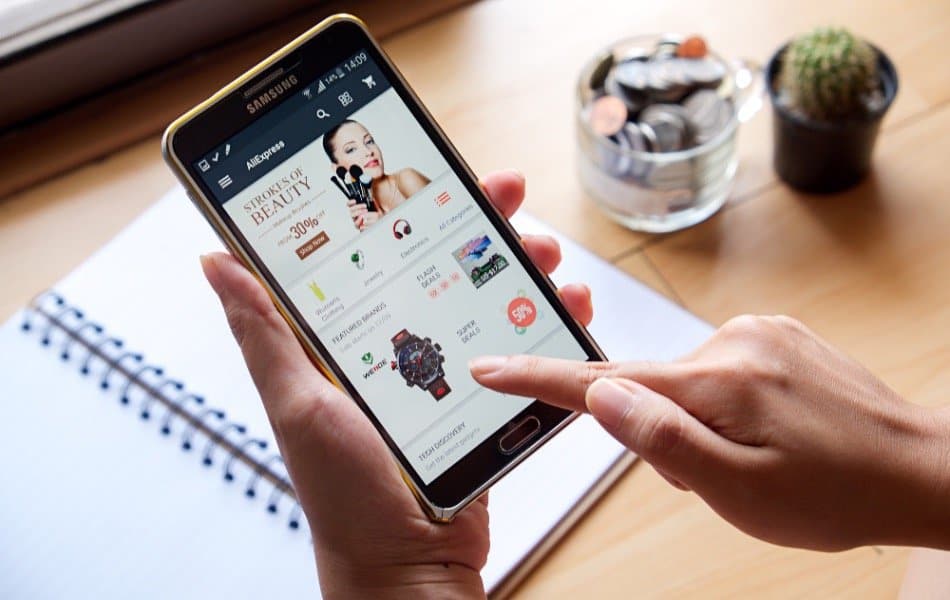 AliExpress is one of the most popular online shopping platforms with a unique infrastructure that is highly suitable for both the buyers and for the sellers. This is why it is widely used for dropshipping: interestingly, there are 2 ways to run this type of business with the use of AliExpress. Let's research them separately.
Is it legal to dropship on AliExpress?
In this scenario, the business owner creates a store on AliExpress, and uses it as the distribution point to sell the desired items.
If you are not a Chinese citizen, it will be impossible for you to use this selling method, so, instead, you need to create your own dedicated website, and carry out all the transactions there.
Is it legal to dropship from AliExpress?
Yes! And this is exactly the business model that we use to run our own stores and to research the mechanics of dropshipping: this is how we improve our own practices to offer our clients the most advanced technical solutions to run their businesses in a semi-automated way.
In this case, an entrepreneur creates a self-owned online store (as we have already figured it out, it is perfectly legal), and uses AliExpresss as the supplying platform. AliExpress items get imported to the store, and the owner simply contacts the relevant seller to arrange products delivery on the buyers' addresses.
Most of AliExpress suppliers are familiar with this business model and are glad to facilitate it – here, you an read an interview with real AliExpress seller who works by dropshipping model.
So, if you are planning to to use AliExpress as a source of products for your dropshipping store, it is a great decision that is convenient both for you and for your supplying partners.
Is it legal to use Amazon for dropshipping?
Again, let's consider both of the options of running a dropshipping business with the help of a large online retail platform.
Is it legal to dropship on Amazon?
I bet many newcomers to dropshipping would like to open a store on Amazon and sell products there. No wonder! Amazon is one of the largest ecommerce platforms that make it easy for you to reach hundreds of millions of customers.
However, Amazon has a very strict shipping policy.
According to the platform's terms of use, you are not allowed to buy products from another online retailer and ask this supplier to send these products directly to your customers. So, you cannot use the classical dropshipping model in this case – you can read more about it in our detailed Amazon research.
Is it legal to dropship from Amazon?
Theoretically, you can use Amazon as your supply source, but most likely, you will face some challenges. Again, feel free to refer to this article to learn what are the downsides of using Amazon in this case, and find out what are the best ways for your dropshipping business to indirectly benefit from Amazon features and functions.
Harnessing Amazon's power with Sellvia
Starting an Amazon business on your own can be a mountainous task. The sheer amount of effort, time, and resources that it requires can be overwhelming.
But that's where Sellvia steps in! As your dependable partner in ecommerce, we transform this daunting journey into a walk in the park.
Launching your business with Sellvia means waving goodbye to unnecessary stress and saying hello to a hassle-free beginning. We take on the grunt work so that you can focus on what truly matters – growing your brand.
Is it legal to use eBay for dropshipping?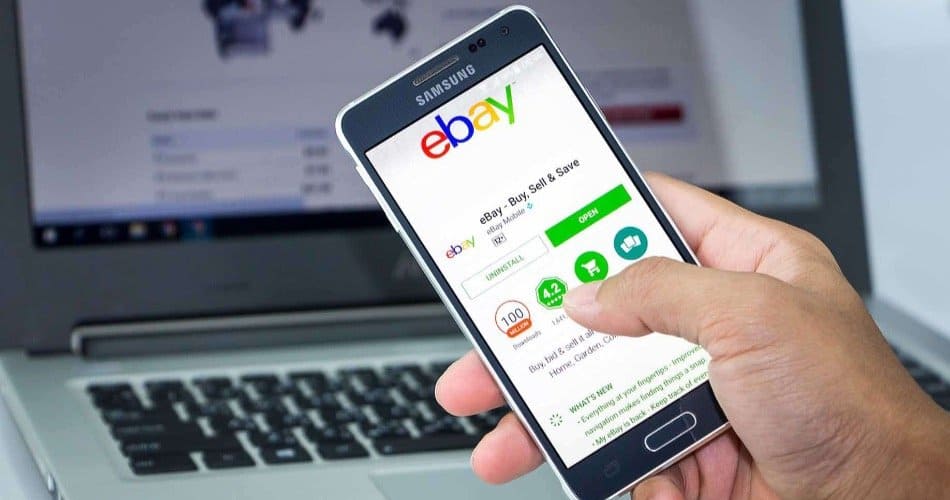 The short answer is yes. eBay is a dropshipping friendly eCommerce platform which gives different opportunities for this type of business. So, you can use eBay for dropshipping. It is absolutely legal.
Is it legal to dropship on eBay?
I guess you know the answer. There are no explicit laws or policies prohibiting this type of business model. You just need to register on the platform, find reliable suppliers and sell their goods through your own eBay account.
At first glance, that's as easy as ABC. However, dropshipping on eBay has some significant disadvantages that are fully elaborated in our previous article.
Is it legal to dropship from eBay?
Dropshipping from eBay represents the classical dropshipping model, so it is 100% legal. Use eBay as a source of suppliers and dropship products with the help of your own website or an account in social media.
In general, dropshipping from eBay is ok, but experts say it is more trouble than it's worth. There is always a high chance of getting banned or meeting unscrupulous suppliers, for example. To learn more about drawbacks of dropshipping from eBay, click here.
Is dropshipping legal in my country?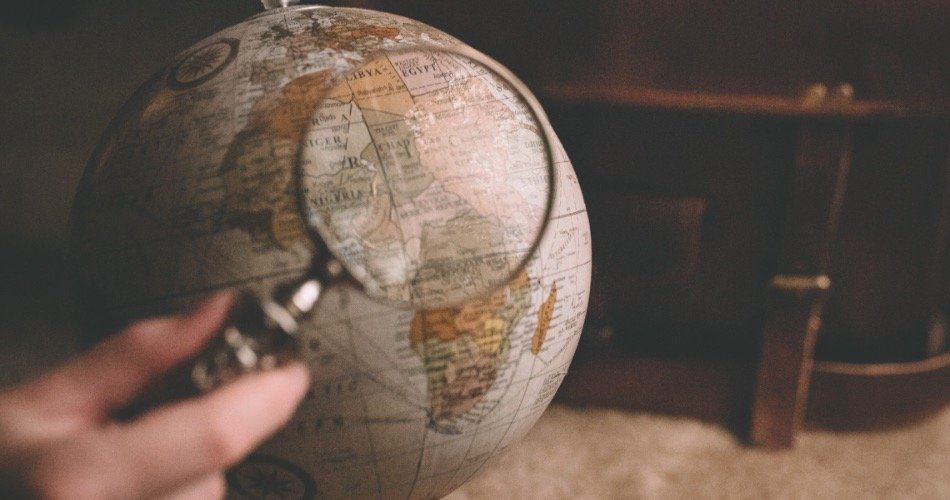 There is no answer except yes. No matter where you are, when you're running a dropshipping business, your location is irrelevant.
However, before starting dropshipping business, it is better to google the laws in your country to make sure that you stay away from the items prohibited for import, and follow the local tax policy.
Sometimes, country's laws are not good for startups and small businesses. This is exactly what our friend Mousslim describes: his homeland has an unfavorable tax policy, which is why he preferred to officially register his business abroad. If is this your case, too, you can follow his lead and register your business in another country. In Singapore, for example, a foreigner can start his or her business without facing any problems and have different benefits available for local companies.
In addition, remember, that the laws can change, so you should usually stay informed about them to protect your business.
So, is dropshipping legal? I believe that by now, you know the right answer. Dropshipping is a completely legal business model. All you need to do is deal with reliable suppliers and be aware of the local laws, and your wonderful enterprise will thrive!