Instagram Engagement Groups: Boost Your Reach With Other Small Businesses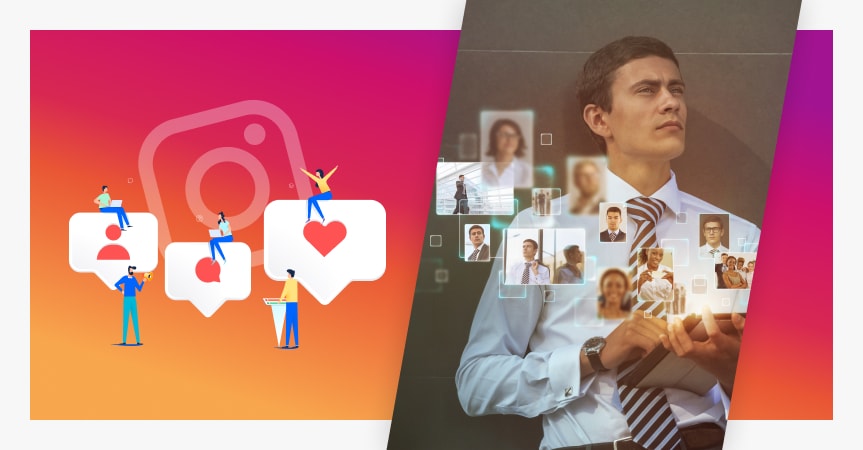 Having a hard time organically increasing your Instagram account engagement? It's definitely not easy, whether you are a brand-new account or an established one that has hit stagnant growth.
Since Instagram changed its algorithm from displaying posts chronologically to based on engagement rate, it's been more and more difficult for up-and-coming businesses to show up in feeds as top posts or land on the Instagram Explore Page.
In this article, we'll be covering Instagram engagement groups, a little-known secret to connecting with real people in a niche to boost Instagram growth and engagement. We'll go over what these groups are, how to join and find them, and even provide you some groups you can start with.
What are Instagram engagement groups?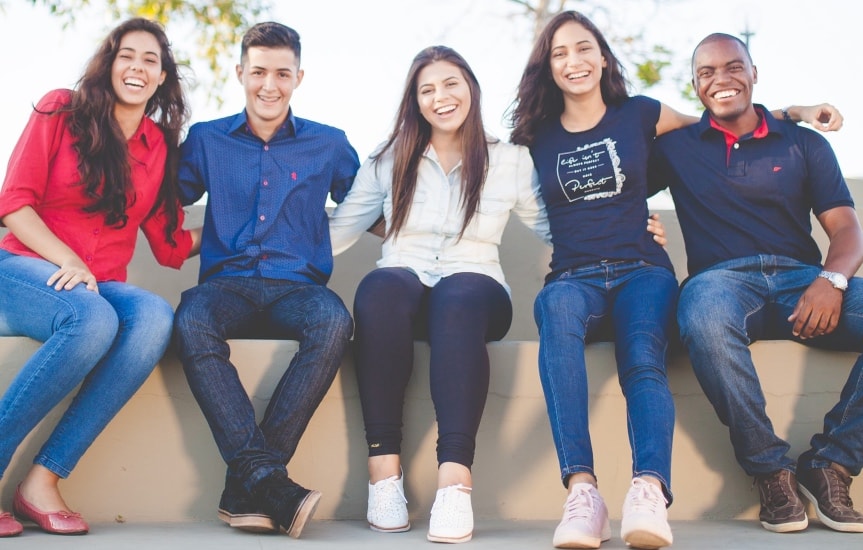 They are private group conversations with a limited number of users (usually from 15-20, but can range to thousands) who are all aiming for Instagram growth and engagement. Niche-specific engagement groups are the most popular ones and can range from fashion to photography and cars to health.
All group members help one another by following engagement behavior defined by their groups (often referred to as "pods"). The three main kinds are:
Like only: members only like each other's posts
Comment only: members only comment on each other's posts
Like and comment: members like and comment on each other's posts
Unfortunately, it's not easy to join an Instagram engagement pod – some require payment and have group rules you must follow. And not all pod group rules are the same, as some require you click a certain number of members' links while others need you to engage with a certain number of posts in a day.
How to find Instagram engagement groups
Your Explore Page is the best place to start since it populates content from accounts similar to that of yours. A general rule of thumb is to look for related accounts with content that has high engagement. This can be a good indicator that these accounts may be related to engagement groups.
Off of Instagram is where most of the pods are though (we'll explain why later). Explore the following communities to try your luck:
Telegram has also been a growing online cloud community for finding niche-specific engagement pods
Reddit has a thread dedicated to Instagram pods
Facebook also has large groups you can search for
WhatsApp is also a source for finding groups
Search Twitter for related hashtags
Just Google
How to join Instagram engagement groups
The thing with engagement groups is…they're not easy to join since most are private or in secret. The easiest way to try is to DM (direct message) a high-engaging account on Instagram that relates to your niche or product and see if it is part of an engagement group that you can join.
If you happen to be accepted, you'll be part of what is known as an Instagram DM Group. These are the most common pods to join. On Facebook and other noted platforms, you have to either send an invite request or message to a group to see if you will be accepted.
List of Instagram engagement groups
Aside from the standard like-only, comment-only, or like and comment pods, some pods have specific requirements as touched on earlier.
Dx groups: Usually designated with a number such as "Dx20" or "Dx10" mean you must comment and like the last (insert number) links posted in the group to join. So a "Dx20" group for instance, would require you to like the last 20 links posted in the group.
Time-limit groups: These pods are labeled with time constraints, most commonly "24HR" to designate the time length in which users can drop their links or profile handles. All members must engage with the pod's members' posts within that time frame.
Post notification groups: A simpler and more traditional take on upping engagement, these type of groups are generally a DM chat group and require members to turn on notifications for all members. So, once a member posts something, everyone in the chat will be notified so they can go like or comment.
Free engagement groups on Instagram
Want to cut the search and find the right groups for your Instagram marketing? Start with the pods below:
From Facebook:
From Telegram
From WhatsApp
It's a good idea to join multiple pods to see what may work best for you (ex. One niche pod and one more general like/follow one).
Paid Instagram engagement groups
Whether a group is paid or not completely varies. You could stumble across a group on Facebook or DM an account on Instagram to find out you have to hand over money to join that pod. However, you can have greater peace of mind and higher return on investment if you pay for a well-known engagement service. Two well-known ones are:
Wolf features niche pods in beauty, fitness, fashion (and more) in addition to follower-specific groups that require you to have a certain number of followers to join (this can range from 1,000 followers to 10,000 followers). The website does, however, feature groups with no barrier to entry such as its General Pod. In addition to likes and comments, Wolf can also help you boost video views — while ensuring all your boosts come from real people.
AiGrow, on the other hand, is more of a multi-solution platform. It includes post and reply automation and follower and engagement growth tools — one of which, are engagement groups. With AiGrow, there are more barriers to entry though since you have to pay and also download Telegram — in addition to ensuring you are scheduling your Instagram content with the service's desktop scheduler.
Something to keep in mind: with paid services, you are essentially guaranteed engagement since pod members are required to follow and like your content (some of this is even automated with certain services). Members will be penalized if they don't engage. With some free pods, you have to rely on other group members to manually do their part of the deal. There is no guarantee that members will like your stuff (some just earn engagement from other members and leave the groups — this is known as "leeching").
Are Instagram engagement groups worth it?
So one thing is clear — finding the right pods is not easy. There's a laundry list of things to consider:
You have to network and search platforms and apps
The groups have to be quality and reliable
Many have requirements to acceptance, or you have to pay to ensure quality service
Even if you are accepted, you have to abide by the group rules and spend time liking, commenting, and engaging with other member accounts.
Some groups have time limits (ex. 24 hours only to comment on all users' posts; you only have 30 minutes to join)
Depending on the pod you are in (if it isn't niche related), you could be interacting with accounts not at all related to your brand. This in turn can make your engagement look questionable to users who stumble across your comments.
With all these barriers, you might start asking: are these pods and groups even worth the trouble?
The answer is mixed. A few years ago, outlets such as Buzzfeed reported Facebook (the parent company of Instagram) cracking down on engagement groups. The reason was because the activity in engagement pods was viewed by Facebook to be manipulative of Instagram's algorithm make your account seem high-engaging (when in fact, it really wasn't). Due to this, people started fearing that if detected by Facebook for engaging in engagement groups, their accounts could be shadowbanned or deleted. That is why many users steer clear of Instagram DM groups and Facebook groups and gravitate towards external resources such as Telegram and WhatsApp to avoid Facebook's monitoring eye.
However, that doesn't mean that joining Instagram pods is a waste. There's always a chance that you can hit it off with the right niche and building good relationships with other pod members. It's a strategy that can help boost your engagement such as likes and comments if done with the right people.
SUMMARY:
Instagram engagement groups are a secret way to gain higher engagement on your account. It requires a lot of work and has barriers to entry, but can potentially lead to your business growth if you find the right niche and group members.