What Should Furniture Dropshippers Know To Succeed?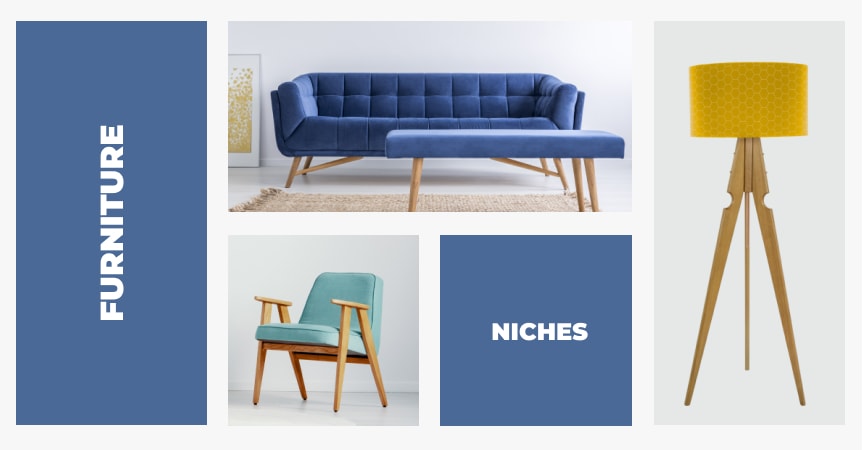 If you think about starting a dropshipping business but you don't want to deal with regular low-priced items, you may think of joining the squad of furniture dropshippers. However, furniture items are large and massive – and, as a rule, that's why this dropshipping niche requires a special approach. If you want to succeed when dropshipping furniture, you should focus on several essential things.
What particular aspects should you keep in mind? Well, this is exactly what you can learn from this article.
Today, we are going to discuss the following issues:
Why it makes sense to dropship furniture
How to start this type of dropshipping business
Which types of furniture to sell
Let's get started!
Why join furniture dropshippers?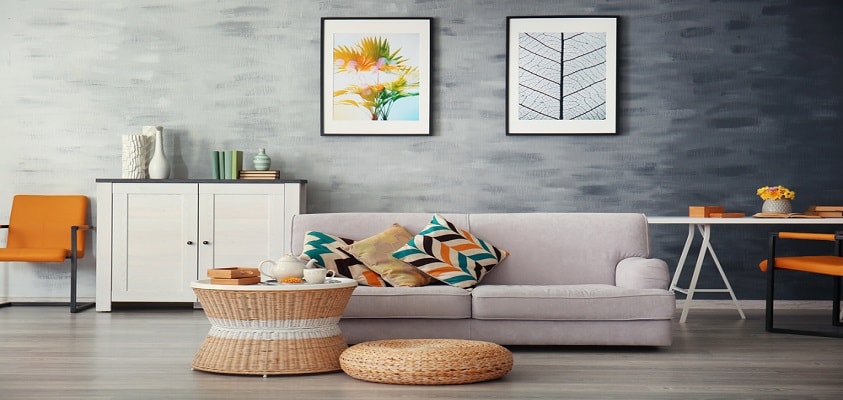 As a rule, we consider massive and technically complex products to be a bit tricky for dropshipping. However, if you're deeply interested in reselling furniture, you can still work in this niche quite successfully.
Let's check if it really can be profitable for you to become one of furniture dropshippers. If we go to Google Trends, we will see that 'furniture online' search request is popular enough to take dropshipping furniture into account.
As you can see, the interest in this search query is fairly consistent. Let's check more specific search requests to get a clearer idea of this niche!
There is a noticeable spike…
And the 'office chair' search request is also gaining momentum nowadays, obviously.
In fact, looks pretty convincing, doesn't it?
As furniture is a must-have when fitting up your house, it's in demand almost anywhere in the world. And if you want to target some specific location with your offers, it's really easy to see whether it's a wise move. For example, let's take look at what Google Trends tell us about Americans and their desire to buy furniture.
Seems to be a highly appealing target market, right?
In general, we can see that furniture is popular enough on the worldwide market to start an online furniture store.
But how to do this in a right way? Let's check it up.
How to become one of furniture dropshippers and succeed in that?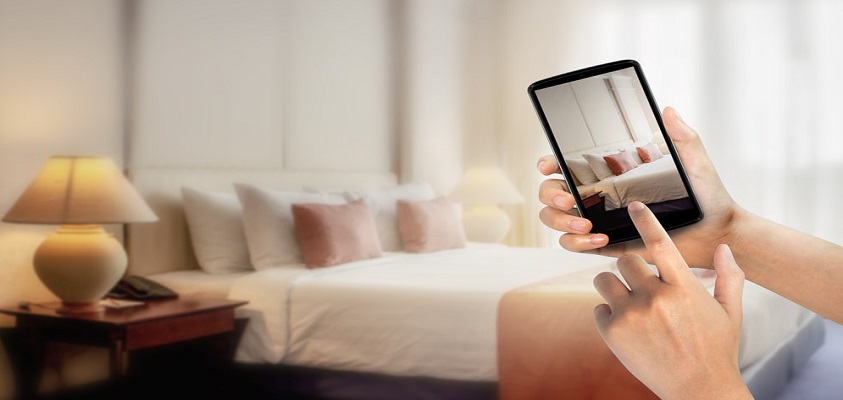 If you have decided to go in for furniture industry and start a dropshipping business, you need to come up with a strategic dropship program.
Actually, there are some aspects which are going to be incredibly important for you when dropshipping furniture. So what do you need to do if you want to succeed in it?
Find reliable suppliers
First of all, you need to find trusted dropshipping suppliers. In fact, choosing a reliable wholesale dropship supplier is a universal tip we give all of our clients when they start a dropshipping business.
To do this, you need to evaluate several details of their presence on the Internet. We are now speaking about their store rating, duration of their presence on AliExpress, the number of their followers, etc. To learn more about how to find a supplier for your online store, read our in-depth article on this.
By the way, don't forget to look at the supplier's product photos their customers sent as the feedback. In that case, you will be able to measure the quality of goods the supplier can provide you with.
Target the right countries
Actually, when selling expensive and sophisticated products, make sure that you're targeting the countries where the culture of online shopping is developed enough.
What does it mean?
It's all about customers and their desire to make online purchases. If online shopping is a novelty for them, you have no chance to succeed with expensive items which require planning and research before purchasing.
So focus on the countries where people are used to making purchases from online retailers. What is more, it should never be a problem for them to buy high-priced and technically challenging products online without the opportunity of prior examination of the goods.
Build a brand
If you have decided to deal with one particular product category, it's a great idea for you to build a brand. You are going to fight against very big players for a part of potential customers. That's why you don't need only pay attention to the products price/quality, but you need to make people remember you as well.
Brand name can give lots of benefits such as customer loyalty, repeat purchases, market capitalization, etc. They can give you not only the opportunity to earn more, but also a kind of insurance if something doesn't go as expected.
The process of building a strong brand is not very easy. However, if you do everything right, you're highly likely to count on the benefits mentioned above. That's why, click here and read our recent article on how to build brand and learn a lot of useful information.
Consider interior accessories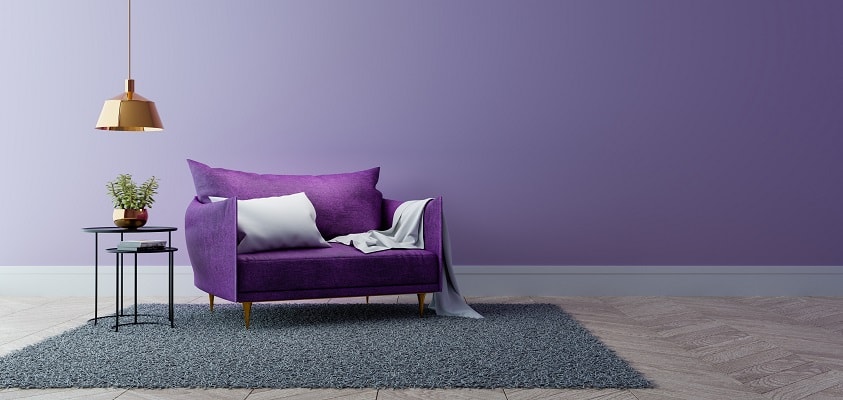 Since dropshipping large furniture is sometimes a bit challenging, especially to a newcomer, we recommend you add small and cheap products for home interior to your range of products. These items are actually a lot easier to sell.
Well, what to consider for your furniture store?
In fact, you may start selling almost everything – curtains, lighting, furniture covers, and so on. But still, remember that the items in your store should meet your store concept.
Here are our tips on how to join a team of furniture dropshippers in a right way.
What exactly should furniture dropshippers sell online?
Now let's talk about which particular products to sell online if you decided to start a dropshipping business.
Fortunately, AliExpress puts furniture into subcategories.
As one can see from the image, using AliExpress you may resell home furniture, office furniture, furniture accessories, etc. In fact, there are enough subcategories to choose from.
Let's look at some of them in detail.
1. Home furniture
This group of products is going to be the most popular, if speaking about furniture as a whole. But which particular home decor and furniture suits dropshipping more?
One of the most desired products here are wardrobes, shoe cupboards, and bag chairs.
So, why not? You can consider them for your dropshipping store since they don't cost too much!
2. Office furniture
This type of furniture is not in strong demand online since large companies prefer to deal with large offline retail stores. However this subcategory also includes several promising wholesale suppliers and interesting products. See for yourselves!
In fact, here you can find something to use not only in office. As you can see, there are desk chairs, laptop table stands, etc. People buy products like this for their homes, don't they?
Please pay attention to the fact that some items cost a lot in this subcategory. That's why, if you decided to start office furniture dropshipping, try to choose the most promising products.
3. Outdoor furniture
Nowadays many people prefer to spend their free time travelling, going hiking, etc. That's why it's high time to ship outdoor products directly to your customers!
Let's find out what you can see in the product listings of outdoor furniture on AliExpress.
Actually, the most promising product in this subcategory is a hammock. Firstly, it doesn't cost too much. Secondly, the size of the package with a hammock inside won't break the rules of delivery with ePacket.
That's why here is an affordable product which lets you choose a fast and cheap shipping method. What else is there to suit dropshipping?
4. Furniture accessories/parts
We always state that it's better to choose a small and cheap things for dropshipping. They don't cost much, and they are unlikely to be returned if something went wrong during transfer. That's why let's consider which furniture accessories are popular online to date!
As you can see, there are lots of different furniture legs covers made of silicone, rubber, plastic, etc. So if you're an online furniture retailer, this product is a must-have for you because it can provide you with high profit margins!
Even though you need to compete with large-scale retailers, if you do everything right, dropshipping furniture can definitely become a source of reliable income for you and your family. That's why if you feel strongly about starting a furniture dropshipping business, keep our tips in mind. We hope that these insights will be extremely useful and help you when joining furniture dropshippers!