Having A Hard Time Finding Products To Dropship? Here's A Simple Solution!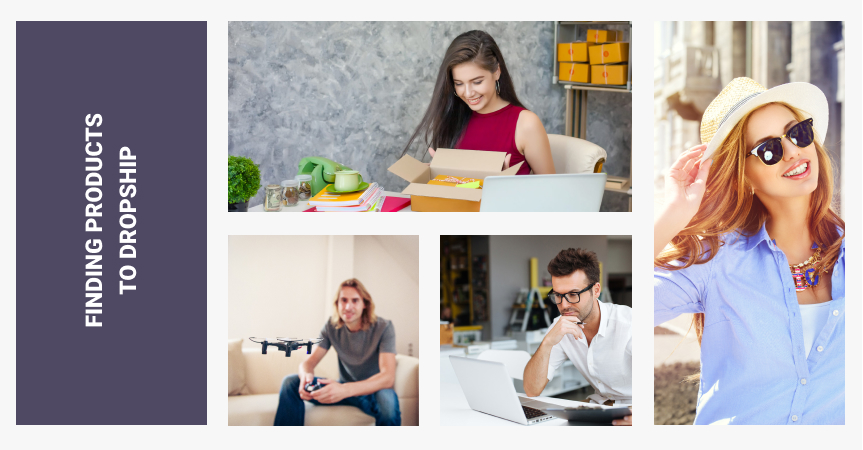 Finding products to dropship with no experience is not a simple task. Moreover, after you've spotted an item which you expect to sell well, it requires a lot of testing. But with AliDropship's Premium Products, you can have a pre-tested product and marketing materials every week. Keep reading to learn why it's a great solution for your online store.
There are lots of ecommerce stores that sell all types of products. In order to compete with them (and offline retailers as well), a dropshipping store requires goods that enjoy high demand, have an affordable price and are hard to find offline.
Finding products to dropship requires thorough research and testing. Moreover, in order to attract customers one also needs eye-catching advertising materials. The Premium Products service was designed for dropshipping store owners who have little experience, or have little time to do all this, or simply want to get fresh product ideas regularly.
Here is how you benefit from subscribing to Premium Products!
1. You get a new product every week
This blog contains lots of product listings and articles on how to find the best dropshipping goods. However, the process of finding a promising product requires time.
In short, you need to browse AdSpy in search of Facebook and Instagram ads that got a lot of likes, then make sure you can buy a similar product on AliExpress, then check the prices (including that on Amazon), compare shipping costs, check available dropshipping suppliers, etc. And only after this product research, you can be more or less certain whether you should try to dropship a given product or not.
By subscribing to Premium Products, customers get access to importable goods selected by this method. In other words, in just a couple of clicks, you save several hours of your time.
2. You get advertising materials and target audience settings
Finding products to dropship isn't enough. Importing promising goods does not guarantee rising sales unless you advertise it properly. Facebook and Instagram have proved to be among the most efficient marketing channels for the dropshipping business.
Still, users' feeds are full of ads from different brands. In order to draw attention to your product, you need something clear and eye-catching. But if you have little experience in creating ad materials and running promotion campaigns, chances are you will spend hundreds of dollars with little results.
Premium Products subscribers get a number of marketing materials which include 3 video ads, 10 banners and advertising texts for Facebook and Instagram.
Our team also provides recommendations on target audience settings. Thus, these materials can give your dropshipping store a great boost, especially if you're still learning how to create ads.
3. You save money and time on testing
Our experience has shown that high search volume in Google Trends can be deceitful. Even if the numbers look good, you'll never know how a given product will perform until you try advertising it. The same goes for advertising materials and target audiences. Out of several ad sets, only a few bring sales while others happen to be useless.
Simply speaking, finding products to dropship also requires thorough testing.
Naturally, the only way to test all this is to create and run advertising campaigns to see how users react. But doing it requires time and investments, and that's what our team does when experimenting with new ideas and advertising materials.
When subscribing to Premium Products, customers get items that were already tested by AliDropship. Same goes for the advertising materials and target audience settings: we offer only those creatives and audiences that performed well enough.
4. You take less risks
Ecommerce business often requires less budget to start compared to traditional models, but it still carries risks.
Sometimes dropshipping goods that seem to have high potential perform quite poorly in reality. In other cases, the demand for a product can suddenly drop revealing that the interest was seasonal, which becomes a complete surprise for the business owner.
Target audiences are another headache for any dropshipping store. Whenever you launch an advertising campaign (even for testing), you can't be absolutely sure these people will be interested enough to buy the product.
As a result, entrepreneurs take risks at every step of this process. Certainly, with the dropshipping business model, one can forget about buying products in bulk and risking huge investments. Nevertheless, such mistakes (which are impossible to avoid completely) will "devour" hundreds of dollars.
But when it comes to Premium Products, you don't have to worry about it. All the risks were taken by the team.
5. You get new product ideas
When you look for products that sell well, it's really hard to come up with a good idea. Whatever comes to mind seems either not unique or too unique to be able to generate a large number of sales.
But you'll be surprised to learn what our team discovers from time to time. Items that seem weird or useless at the first glance can actually become best-sellers!
By subscribing to Premium Products, you also receive a source of such ideas that can help you find more products to dropship. Moreover, subscribers also get access to all previously posted Premium Products no matter when you join the service.
6. A great solution for beginners
Premium Products is a result of our Ecommerce Department's work. How the team finds and promotes goods on our self-owned stores was described in many articles of this blog. All these materials are available for all our customers and readers, so you're free to study.
However, when you're a beginner, it's really hard to keep all the aspects of your business together. Finding products to dropship, testing them, creating ads, analyzing and setting your target audience, running PPE and conversion campaigns, creating custom audiences, etc. That's a lot of work!
With Premium Products, one can be sure that at least some of these worries are taken care of by our team. Moreover, one can learn more about how to run a dropshipping business by analyzing these goods and marketing materials and reading the team's recommendations.
As you can see, the Premium Products service offers a whole range of benefits that can be useful for both beginner entrepreneurs and experienced business owners who are having a hard time finding products to dropship.