How To Find Winning Products For Your Store With The Help Of Bestsellers Insight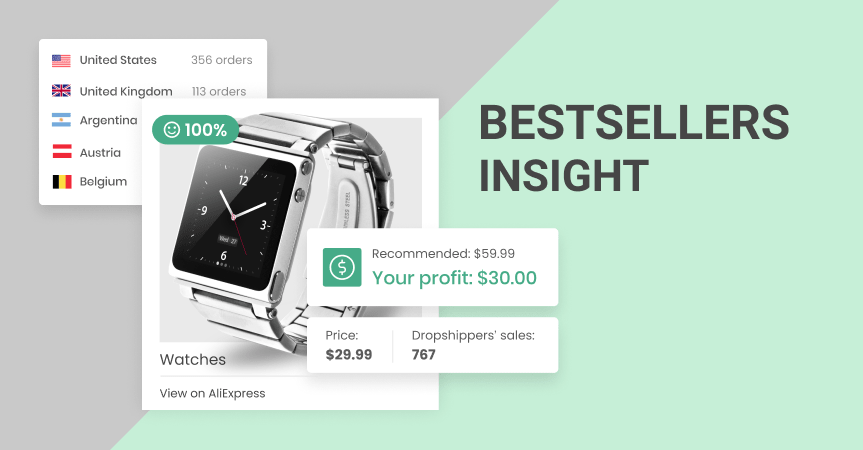 When you're running a dropshipping business, surely, you want to find winning products to sell. How to deal with this task quickly and efficiently? Let's see what is the newest solution we can offer you!
Whether you already have an operating dropshipping store or only considering getting one, there is an important decision for you to make: which products are you going to sell? And, quite importantly, how will you present them to achieve the best audience's response?
Even if you've already chosen a promising dropshipping niche, it's still quite a challenge to handpick the items with the greatest potential out of the countless options available. Besides, the products you'll import from AliExpress to your dropshipping store have very specific titles, descriptions, and images. Therefore, your store visitors will instantly guess that they can order the identical products from AliExpress for a much lower price!
How to solve these product issues?
Surely, there are enough detailed guides explaining where and how to look for the desired items and how to see if the product is a good choice for dropshipping. Plus, there also are lots of priceless experience-based tips on how to make selling product pages out of the original AliExpress ones.
But what if you just want to start selling as soon as possible? What if there is no way for you to invest time and effort in product research and selection? Does it mean that you will have to randomly import the first items that got your attention, and leave their product information as is?
Of course it doesn't!
Bestsellers Insight, our newest service, lets you easily find the best selling AliExpress products, import them in a single click, and start selling without editing!
Let's take a closer look at it!
What is Bestsellers Insight?
Bestsellers Insight is a FREE all-in-one analytical service from the AliDropship team.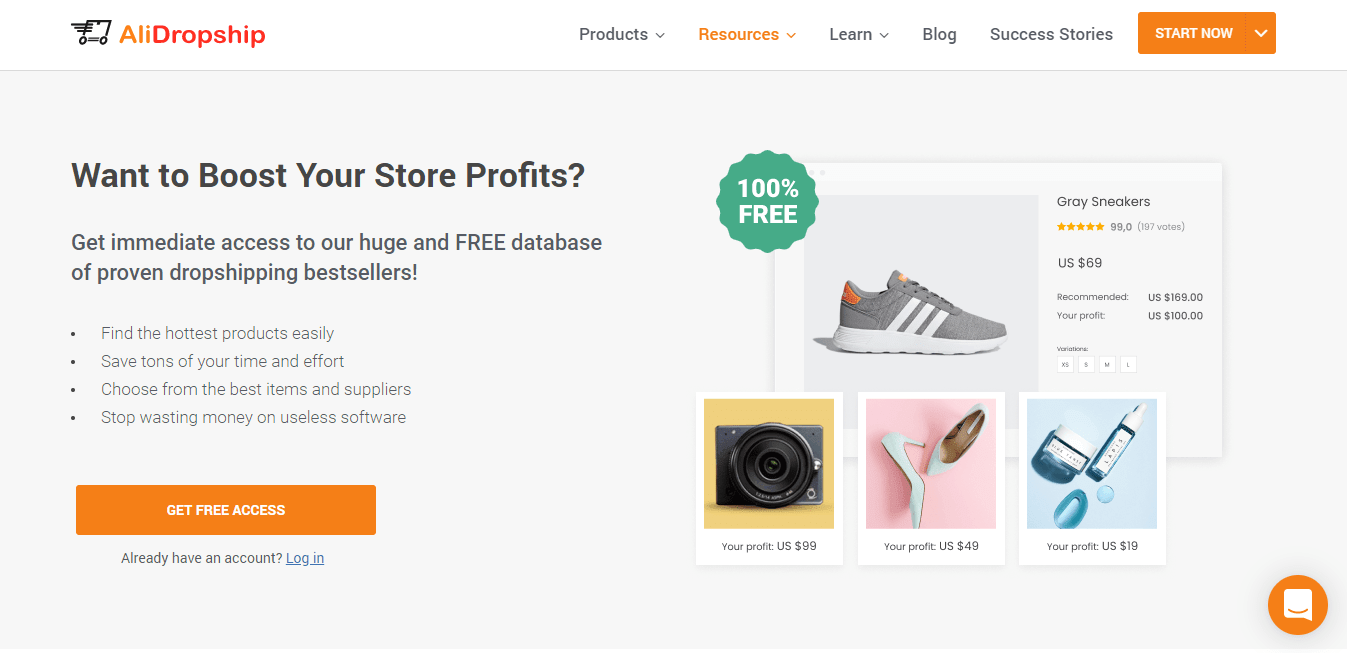 It allows you to find and import items that are bought most often and therefore, bring the highest profits to dropshipping store owners.
Currently, Bestsellers Insight's database consists of over 1,700 products – and it keeps growing! Every day, we keep filling this database with highly demanded AliExpress products that have already proven themselves as profitable items to dropship. What is more, we do our best to bring each and every one of these product pages to perfection, letting you start selling these amazing items as soon as you've imported them!
What makes Bestsellers Insight so valuable in your search for winning products to dropship?
Let's go over the benefits you can freely enjoy with this service!
Free and easy access to promising products
This is so important for a dropshipping newcomer, right? Surely, it is also beneficial for those business owners who have decided to test a new niche or expand their store offer and add new products.
The access to the Bestsellers Insight database is absolutely FREE. You only need a couple minutes to register – see more detailed instructions below. No subscriptions, hidden fees, and other inconvenient details will bother you!
In-depth analysis of products and suppliers
Forget about making a research before launching your dropshipping business: analysing products, evaluating suppliers, discovering catchy ways to showcase your products… You won't have to deal with any of these tasks!
Our team of dropshipping experts carefully conducts a thorough analysis of thousands of AliExpress products and suppliers. We have developed our own research algorithms that help us estimate the product quality with the highest level of precision.

Numerous criteria are taken into account: the item's features, the number of orders, the seller's record, and, most importantly, the profit recorded from dropshipping activity. This is why we are able to uncover the best of the best dropshipping products for you!
1,700+ winning products from different niches to choose from
We are sure this database will help you find the best products for your niche store. Currently, it consists of over 1,700 items divided into 39 categories.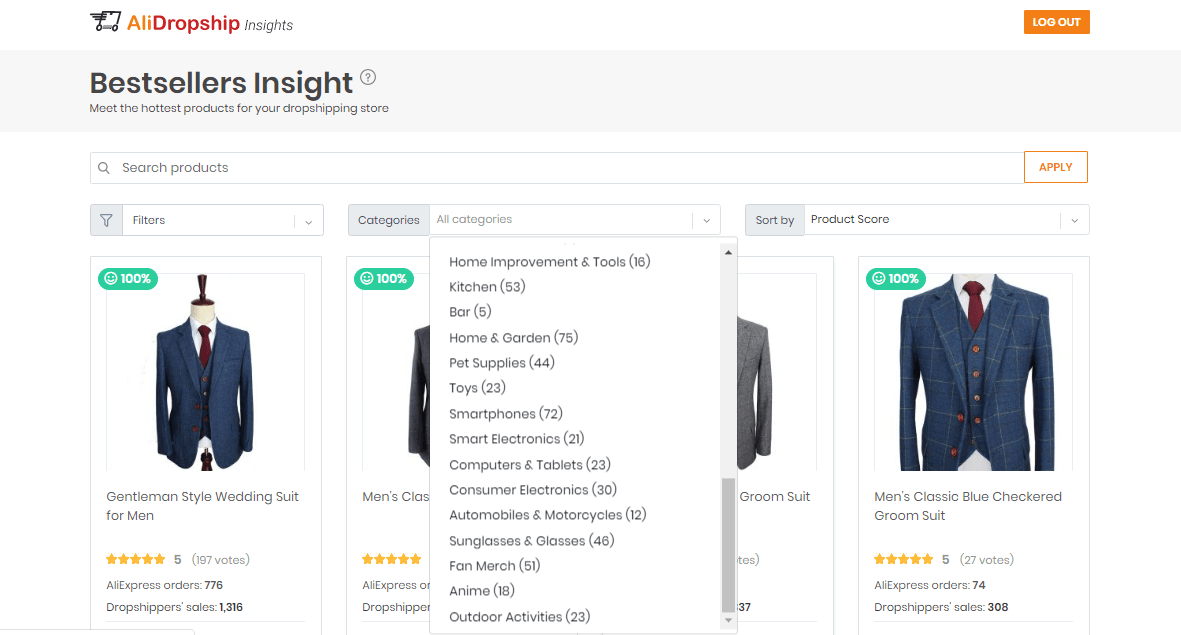 Whatever your store niche is, it won't be a problem for you to find lovely additions to your product range here!
Thanks to user-friendly filters and convenient sorting, you will be able to find the desired products in no time at all.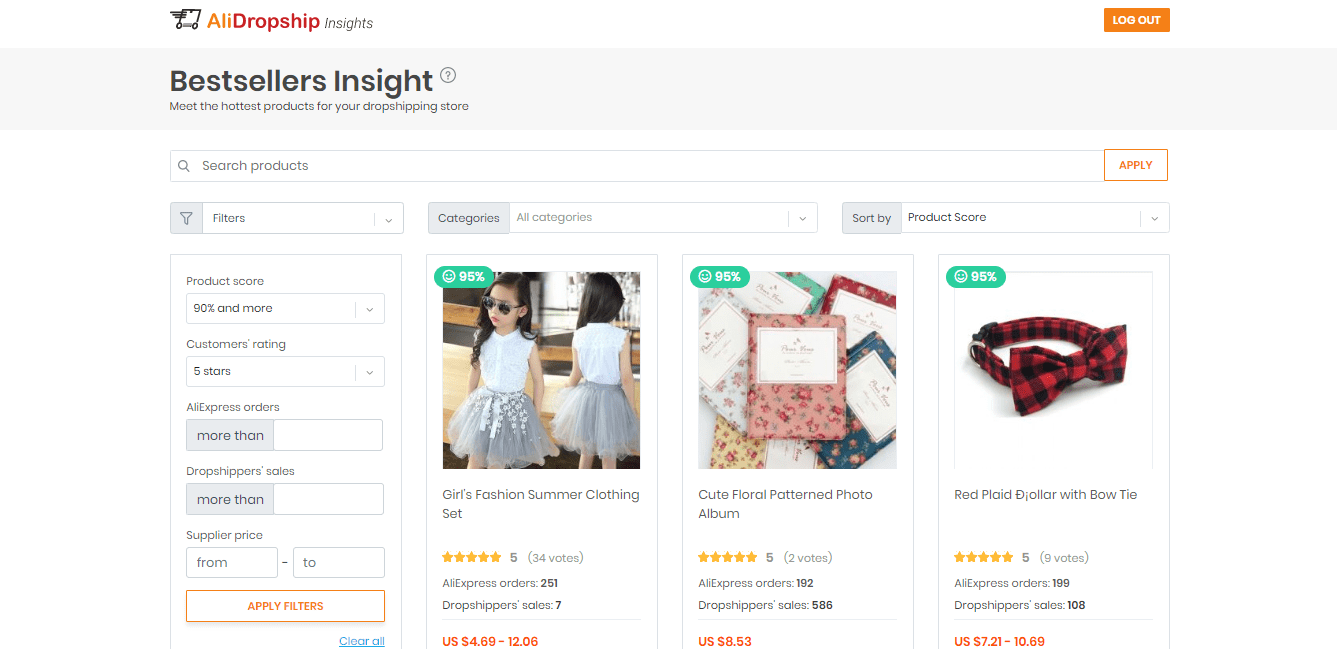 To filter the search results and make your importing decision quicker, you can specify the necessary product score, number of dropshippers' sales and AliExpress orders, supplier price, and customers' rating.
Time-saving solution to find winning products that don't need editing
As you can already see it, you will no longer need to spend many hours searching for quality products and suppliers: they are represented and easily available in our database.
Besides, we worked on the products' presentation, too!
Product appearance (more specifically, its name, description, and photos) is highly important for your store performance. We did a great job to give each product a clear title, an informative description, and an appealing image gallery. Therefore, you won't have to waste a second of your time to complete these tasks by yourself!
Easier choice of advertising audiences
Are you going to run ads to promote your products? Great! Be sure to check the Analytics tab.

There you will find a list of countries where this product has the greatest demand. Surely, it's invaluable data to understand your target audience and plan your promo campaigns!
Importing products from Bestsellers Insight database, you take real-life reviews of the previous buyers along with the general product information.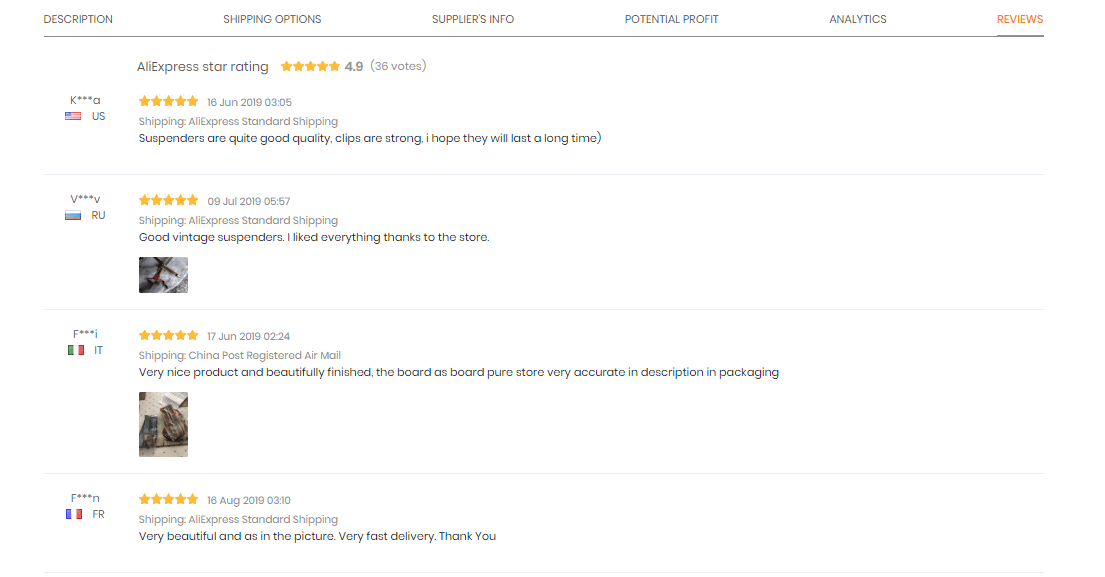 Relying on these reviews, your customers can learn whether your products are worthy of their attention, and proceed with ordering with no second thought.
Does this sound tempting to you? Let's see how exactly you'll be importing products from this database.
How to import products from Bestsellers Insight to your store
So, you've found a suitable product and now you want to import it into your store. To do this, you will only need to take the 3 following steps:
Copy the title of product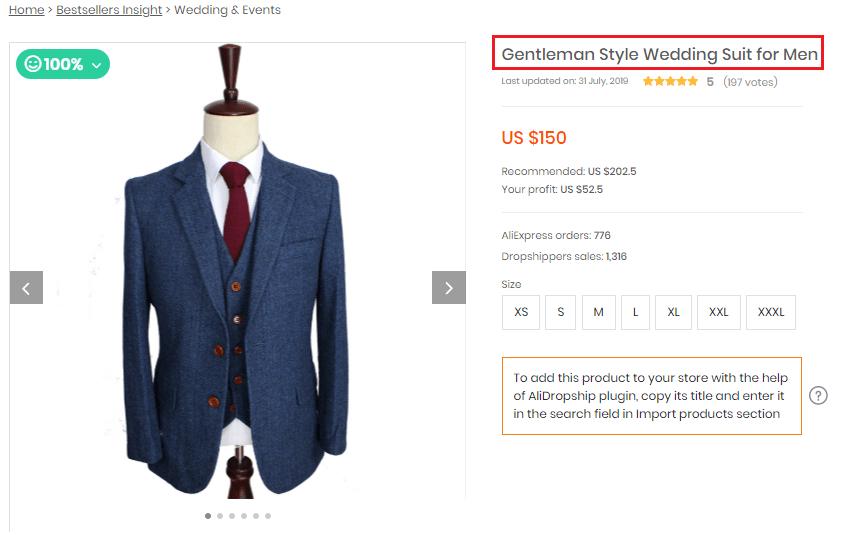 Paste this title in the search field in the Import products section of AliDropship plugin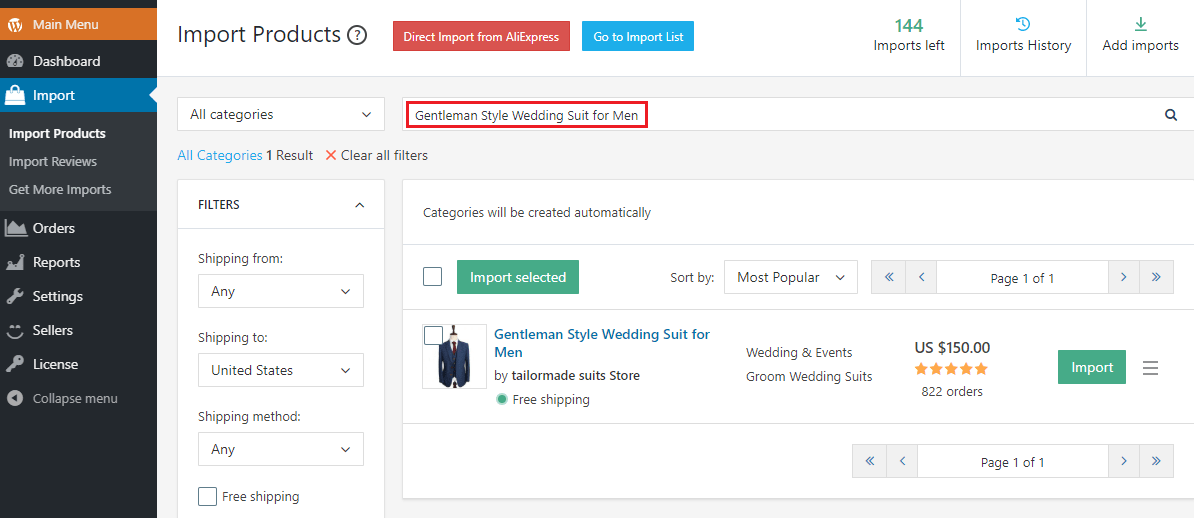 Click on the Import button: the product will be added to your store immediately.
This way, it will take you less than a minute to enrich the product offer in your store with a winning item that requires no further edits and improvements. What would you say about this opportunity?
How to access AliDropship Insight?
It's quite simple! Go to the AliDropship Insight official page and click on the 'Get Free Access' button. Complete the registration form as shown below.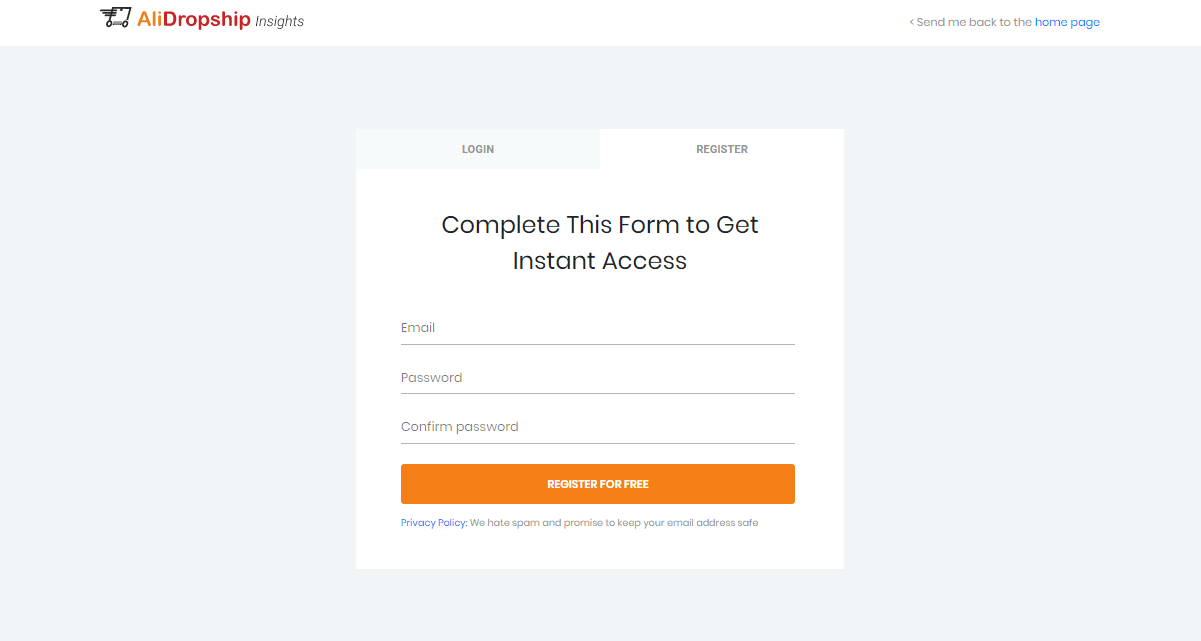 You'll get the letter with a registration link and your login information. Click the button in the letter. You'll be redirected to your AliDropship account.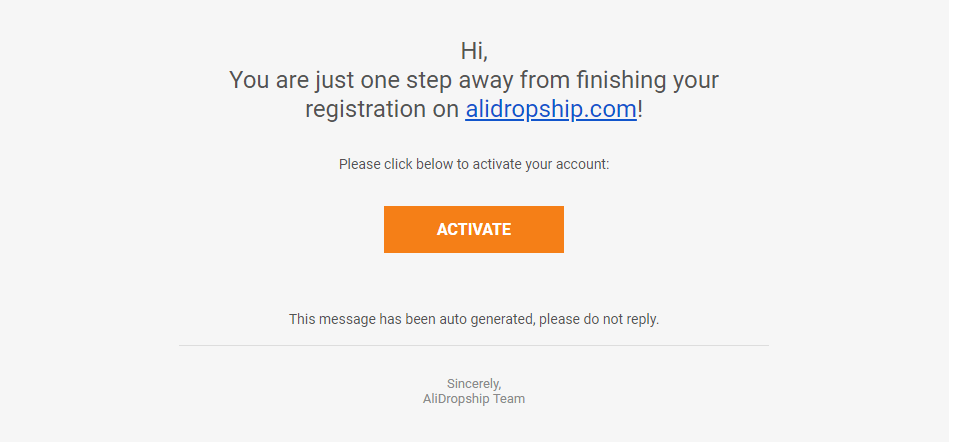 That's all! Spend less than a couple of minutes and gain access to the world of the best dropshipping products!
A huge database of winning products to dropship is waiting for you. That's an unmatched chance to give your dropshipping business a head start and focus on your store promotion, forget about the product-related issues and start selling ASAP! What are you waiting for?