How Facebook Pixel Monitors Ad Performance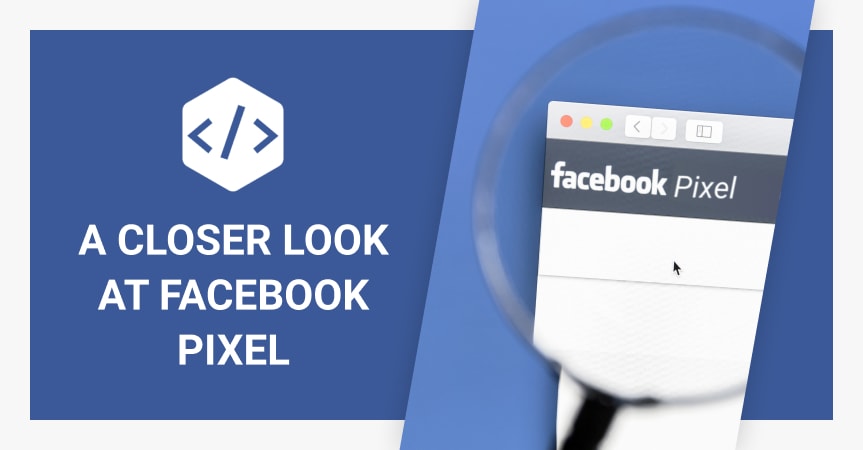 If you've ever been curious as to how well advertising on Facebook can do, well – there's an easy-to-use tool just for it – Facebook Pixel. Almost like a secret eye, the Facebook Pixel monitors your advertising efforts. All you need to do is activate the pixel on your brand's Facebook page and install it on your brand's website. It's easy to use and collects some pretty impressive data. In this blog post, we'll take a look at what Facebook Pixel is, what kind of information it collects, and how to use and install it.
What is Facebook Pixel?
Facebook Pixel is a great analytics tool for anyone who is running ads (or thinking of running ads) on Facebook. This is a code letting you track conversions and monitor activity on your website. It collects these observations to let you know how people who click on your ad behave on your website.
What does it do?
The Pixel tracks the activity of users who click on your Facebook ad by gathering nine points of data (otherwise referred to as "Events") when:
Content is viewed
A search function is used
An item is added to the shopping cart or a wishlist
A user starts or completes the checkout process
A visitor signs up for something or registers for a customer account
This data helps you as a business owner or ad manager gain a better understanding of your audience's behavior and how they interact with your website. You'll gain insight to questions such as "What are my customers searching for after they click on my ad?" or "How many people who click on my ad actually complete a purchase?".
What value do I gain from Facebook Pixel?
As noted above, Facebook Pixel gives you insight into your ad performance. Specifically, it delivers insight such as:
Conversion tracking: see who's made a purchase, signed up for your email blasts, or clicked on your link. By monitoring overall behavior, you'll be able to better position your ads or CTAs.
Conversion optimization: optimize your ads for specific actions such as landing page views, add-to-carts, purchases, or page views.
Cross-device conversion: get eyes on who interacts with you from device to device. Does a customer see your ad on mobile, visit your website on a tablet, then finally make a purchase on desktop? You'll get all the insight here.
Custom audience building: segment out your audiences even further to maximize retargeting. Have some people already become leads or made purchases? You can weed them out so they don't keep seeing ads asking them to do something they've already done (you'll also save money).
Lookalike audience building: you can utilize Facebook Pixel to build more audiences based on your website visitors or converted customers, helping expand your ad reach. This way, you can accumulate a broader audience of people who are based off of your best customers.
Revenue spend: use Facebook Pixel to measure your return on ad spend (ROAS) and analyze your sales funnel
These insights all make it easier for you to better target and spend your money since you'll know how your audiences behave, what your best-performing audience looks like, and you'll have the ability to customize your ads for specific conversions.
How to install Facebook Pixel
To start, you will need a Facebook Business account to access this function. Once that's set up (or if you already have one), go to the Events Manager of your account and click "Pixels" under "Measure & Report."
From there, click "Create Ad" to initiate setup of a Pixel. You can give the Pixel a custom name for better campaign and result tracking.
Once you're done, you'll find your Pixel ID. Go to your website settings and add it to your web platform or CMS. The Pixel ID goes into the header of your website in the header template.
With our Facebook Ads Add-On, there's no guesswork in finding where to place your Pixel ID for your WordPress or WooCommerce store. A simple and straightforward section for "Facebook Pixel Settings" lets you copy and paste your ID right in. And once you click "Save," you're good to go.
You can go back in and monitor your Pixel analytics from time to time and adjust your ad imagery, links, and messaging.
How to retarget with Facebook Pixel
One of the standout features of Facebook Pixel is retargeting customers via retargeting ads. You've most definitely seen this at some point if you've hopped onto Facebook or Instagram. In fact, you've probably seen these kind of ads all over the internet. Retargeting ads are notorious as being ads popping up for something you were just looking at. And they work when a user visits your Facebook or Instagram page or a website that utilizes Facebook ad space.
You can use Facebook Pixel's findings to segment your audience based on whether they are leads, prospective customers (haven't made a purchase yet), or actual customers (have made a purchase). Once you have your ideal segments, you'll be able to better craft your ads, from links to imagery and copy, to target each audience.
SUMMARY: Facebook Pixel is a must-have for tracking performance of Facebook ads – and it's free. Easy to set up with a Facebook Business account, the ultra-smart code monitors user behavior from your ad clicks, helping you better understand your business customers so you can create effective retargeting ads.